When it comes to content marketing , it all starts with target definition and target group analysis and identification. There are various procedures for finding content topics for the corresponding goals and target groups. In this post I give a detailed overview of how to identify topics for content marketing . This should not be about creativity techniques, but primarily about data-based topic finding.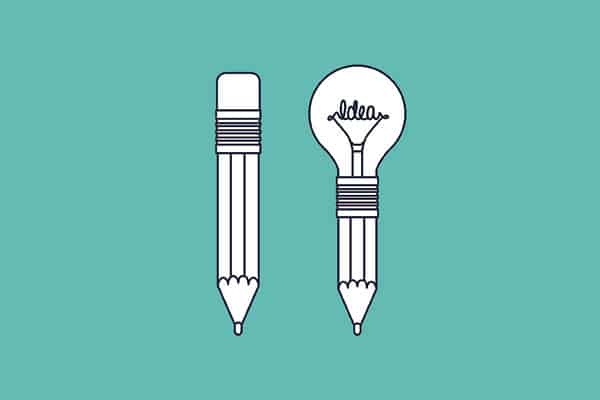 There are a variety of methods for researching topics:
Tool- and data-based topic determination
brainstorming
Analysis of the existing content assets
Customer surveys, information from sales, service etc.
Brainstorming usually takes place in a group and can be moderated or unmoderated. Asset analysis is about viewing previously created online and offline content and checking for refresh or re-release. Finding topics that are of interest to the target group can very well be done in the context of customer surveys or via attentive sales or service staff who can note down recurring questions / problems from customers.
Research topics & issues on the net
First of all, various portals and websites are available to research questions and problems of the target group. The more specialized the site is, the better. General portals where a search is always worthwhile, for example
Question Answer Portals (GuteFrage.net, Quora…)
XING groups (especially for B2B topics)
Forums
For example, the Google search operators are suitable for researching other portals. But simple search queries on Google such as "Topic + Forum" can also reveal new specialist portals.
Use of search operators
The use of search operators helps to discover documents that are indexed by search engines. B. deals with typical issues. Possible search operators to find this content can be combined with site queries to crawl specific portals (such as gutefrage.net).
Here are a few examples:
intitle: where vacation
site: gutefrage.net "where vacation"
intitle: what cloud computing
For primary research for definitions and explanations of a concept, it is worth using the search operator "define" (e.g. "define: search engine marketing"). Incidentally, the use of search operators can be used in combination with Google Alerts to discover new content indexed by Google.
To dive deeper into the portals and search for suitable threads, you can also use the internal portal searches.
Amazon product ratings are a unique source of inspiration for product-specific topics and questions. It is best to search for a generic product name on Amazon and sort the results according to . On the one hand, you can now look at the customer questions and answers. There you can see what is essential to customers and what they need more information .
Finding topics through backlink and competition analysis
Anyone who is in a competitive environment in which "content marketing" is no longer a foreign word should, in any case, review the competition. Even if competitors' activities in this direction are not known, it is worth taking a closer look. It can also be worthwhile to take a look at the resonance of content in relevant online specialist media.
To evaluate which content has led to a response, signals such as backlinks, social signals from Facebook, Google, Twitter, etc. and any other interactions should be considered, such as the number of comments in the competition or the specialist media.
There are various tools on the market for analyzing the signals mentioned. Identifying the appropriate tools depends on the underlying data. Each device has its strengths and weaknesses. It is essential to ensure that the backlink databases behind the respective mechanisms deliver qualitatively and quantitatively good results (here are a few years old studies on the subject:  data quality and benefits of backlink tools  ). Tools such as "ahref" or "Majestic SEO" are recommended for the analysis of backlinks by competitors and specialist media, which have a detailed backlink database.
Before you begin, it is essential to find out whether competitors are running other domains or subdomains only for the publication of editorial content. The main focus should be on this.
If a domain was examined with the tool of choice, this list should be sorted according to the number of referring backlinks or better domains, so that the URLs with most backlinks are at the top. Since link magnets are usually not published on the start page, the start page can generally be excluded from consideration. Now the content with most backlinks should be examined more closely. It should be noted that one looks at the linking pages more or less at random. Purchased links with e.g., B. unnaturally "hard link texts" should not be included in the evaluation of the content.
Successful content marketing campaigns are often behind the backlinks. It is essential to note the following: An SEO method that is commonly used in practice is the subsequent change of the content or a 301 forwarding of the old URL to a commercial offer. Therefore, you should check the original destination URL with the Wayback Machine for older content versions as soon as you can not find any content worth linking on the current page. Redirects can be detected via various browser plugins such as Redirect Path Plugin for Chrome.
If a content marketing campaign is aimed at SEO goals (i.e., backlinks), it is worth taking a closer look at the linking domains in this step. In the best case, a target group to be addressed can be derived from this. For large pages, it is worth working with filters, for example, to only output content in the editorial area (e.g., blog).
If the main focus of the content marketing campaign is on the generation of social signals, the content with the most social signals should be identified according to the procedure described above. SEO tools such as Searchmetrics are suitable here, in which URLs of a domain are to be classified according to "social visibility." Who the z. B. for t3n sees that the contribution with the most significant social buzz ("Jawbone UP: Colorful fitness bracelet in the test") is an entirely different one than the one with the most backlinks.
Analyzing competitors and industry portals for content that is often linked and shared on social networks is a great way to find out what content has worked in the past. However, what is wholly left out of this consideration is the temporal aspect. This approach is, therefore, primarily suitable for identifying timeless topics.
Keyword research to find topics
How do you find the right search terms that the target group uses?
To create the initial data set, it is helpful to start with free brainstorming around the defined subject areas and to record everything that comes to mind. The services and products offered on the website, for which the research is carried out, serve as a guide. Beyond your brainstorming, you can also ask friends or colleagues what they can think of about a particular topic.
Also, the keyword list that emerged from the first brainstorming is supplemented by the terms used by the competitors ranked in the top positions. In this way, you may find one or the other end that you would not have come up with yourself. Sometimes it is exciting how the use of terms differs by region. Google Trends is suitable for this analysis.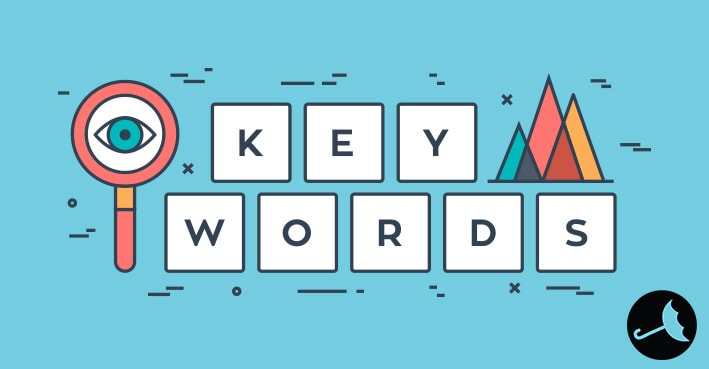 Synonyms are now being sought for the terms collected so far because the research aims to find as many thematically relevant words as possible. The Google Keyword Planner also helps you research other keyword ideas and semantically related terms. Now that a robust set of conditions has been gathered, the next step is to find longtail keywords. In addition to various fee-based tools, the free Google AdWords Keyword Planner ( https://adwords.google.com/KeywordPlanner) is particularly suitable for researching topics using keywords or search queries), which many SEOs use anyway for their daily work. There is a tip to find appropriate search terms here: You can improve your research using the keyword filter. For this purpose, the keywords output can be limited to a search volume of less than 500 using the screen, and significantly more longtail keywords are output. In this way, it is even possible to identify specific questions relating to a topic.
Also, Google Suggest, and Google's related search queries are particularly useful. This is where a so-called suggest or W-question tools make work easier.
The data of the collected terms, which are necessary for the analysis of the keyword potential, including the search volume, is obtained from keyword research tools, such as the keyword planner from Google. Finally, the researched terms are divided into thematic clusters.
Keyword analysis
After creating the initial data set, which can contain up to 100 terms or more per topic cluster, the question arises: Which search terms are the right ones, and how do you use them actively?
The right keywords are those that fulfill the desired search intention of the target group with the right content.
The following criteria can be used to select the optimal search terms:
Thread Relevance
service potential
competitors strength
The topic relevance of a keyword is significant because the visitor expects a specific content on the page, and if he does not find it, he will quickly disappear again. The optimal keywords describe the subject area of ​​a page as precisely as possible. The second criterion is the search volume, which means that if a keyword is used frequently by the target group, there is a higher chance that more potential visitors will come to the website.
In terms of quantitative competitor strength, optimizing for a less competitive keyword is comparatively more natural than for a keyword with high competition. With a top optimization quality of the competitors, the optimization effort is significantly higher than with less qualitative offers. The keyword recommendations are selected based on the three criteria, and the right keyword fulfills all three of the mentioned criteria if possible.
After selecting suitable keywords, the search intent per keyword is determined. There are three types of search intent: navigation-oriented, information-oriented, transaction-oriented. For our use case, to use the keyword research to find ideas, the information-oriented search intention is particularly impressive. This means that the seeker wants to find out about a topic or has a specific problem and is looking for a solution. It is essential to differentiate the keywords according to the search intent to present the desired content to the visitors on an optimal landing page.
To determine the search intention, the listed websites on the first search results page are analyzed, and a tendency is determined. An example of a typical information-oriented search query is "hair care winter". In the first five positions, information portals and online magazines are listed, in which tips on correct hair care in winter are given. Images are also displayed on the first page. This is another indication of a search query with an informal character. This tendency is confirmed on the entire first search results page.
A typical transaction-oriented search query is "buy shampoo". Online shops and Amazon are listed as online mail-order companies in the first five positions. This tendency can be seen on the entire first search results page on Google.
Also, the universal search overlays are recorded during the keyword analysis. This includes, for example, pictures, videos, news, or Places entries. This enables additional listings to be achieved on the first search results page on Google. It also gives you further ideas for other types of content. Do you have z? B. creates a text with tips for proper hair care in winter; it can, if, as in this example, images play a role from Google's point of view, can also be upgraded with optimized images. Through the targeted optimization of the content, there is a chance of additional visitors, e.g., B., by listing the image in the universal search results on Google.
In summary: When analyzing individual search terms, it is recommended to take a closer look at the results on the first page. The following questions have to be answered here:
What type of content can be found in the search results?
How difficult will it be to produce better content than the existing one?
Are there universal search overlays (e.g., from image search, YouTube, news, …)?
The question of the type of content is essential since Google, at this moment, provides information about what the searcher wants to find (search intent): Is it information-oriented or commercially oriented content? Accordingly, one should take a look at the Google Shopping overlays, which are the first indication of a commercial search query. For search queries that are formulated as a question, you can be 99% certain that almost exclusively information-oriented content will be found on the first page.
Media monitoring as the basis for agenda surfing and agenda-setting
The observation of relevant media over time is an essential basis for so-called agenda surfing and agenda-setting. Both are established methods in PR. Agenda surfing deals with topics with a high media presence to participate in the current interest with your content. In the agenda-setting, on the other hand, one senses an emerging interest in specific topics and picks them up early with your content. The agenda-setting is particularly useful for positioning as an expert or specialist. Media monitoring plays a crucial role in this.
Identify media for content seeding
Both media monitoring and competition analysis are suitable for identifying relevant media for content seeding and content promotion. In competition analyses, one analyzes based on the incoming backlinks and social signals such as tweets, shares, likes … link and buzz hubs in the competition. This is intended to answer the question of what content is recorded and distributed by which media and people.
Media monitoring tools
Various free and paid tools on the market can be used for media monitoring. In the following, I want to introduce two free tools, Google Alerts and Netvibes, briefly.
Brand and topic monitoring via Google Alerts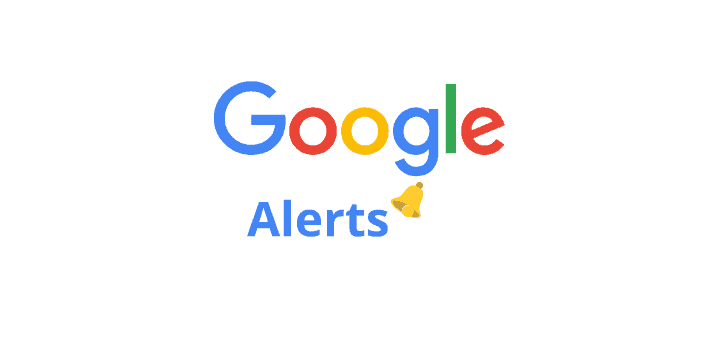 Google Alerts can be used to monitor the brand and certain keywords on the web. The disadvantage is that you can not monitor entire subject areas, but only individual keywords. Benefit: Google Alerts are free. In combination with a feed reader such as B. Netvibes can be easily and quickly created monitoring dashboards.
Media monitoring via Netvibes…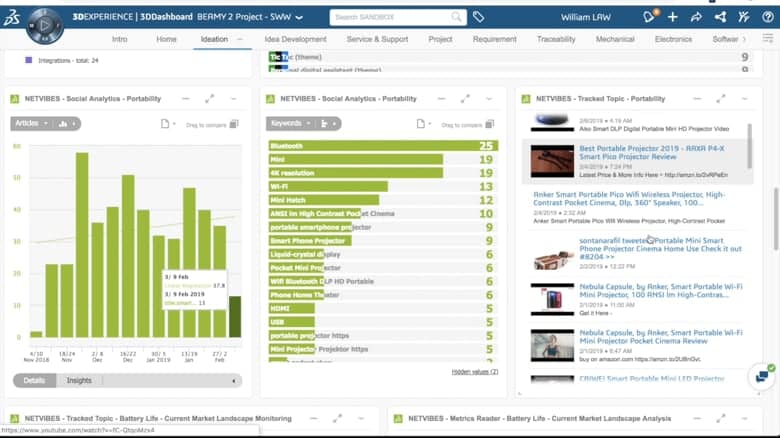 Netvibes has traditionally been a feed reader with which you can create beautiful dashboards for monitoring certain media and media formats. Most functions can be used in the free basic version.
In addition to the aggregation of various news feeds, Google alert feeds, etc. in a dashboard, Netvibes can be used to create certain media types such as Facebook, Twitter, Google, blogs, forums, Instagram, Flickr or media formats such as videos, images … monitor specific keywords. So you have a good overview of what is currently communicated on the web for a particular keyword.
Get inspired, but don't copy!
The analysis of the competition and content portals can provide valuable information about the likelihood of success of content about the respective goals. As a rule, however, it does not replace creativity for your ideas. Creating a rewritten one-to-one copy of the material can work multiple times in some cases. You won't be able to reactivate the significant influencers and media with a warmed-up version of an article that has already been published. They often have an overview of recognizing copies. An exception is a time-delayed updated resumption of a topic or improved processing or intensification, for example, of a text, by an infographic.
Lighting from different perspectives or viewing levels is suitable for creating excellent, outstanding content. Here are some levels:
Law
finances
safety
costs
quality
…
Conclusion: combine brainstorming with data-based research
Creativity techniques such as B. Brainstorming in a group to develop editorial content is one possibility but has a crucial catch. Brainstorming usually looks at topics from the inside without considering the actual target group. A content idea that you classify yourself as very good can end up as a deadlock in terms of the goals set since it is of no interest to the target group (s) themselves. To be able to evaluate better the potential of topic ideas about the definition of the goal, data-based media monitoring and competition analyzes help. If these take place after brainstorming, ideas for content can be better assessed based on the data collected.