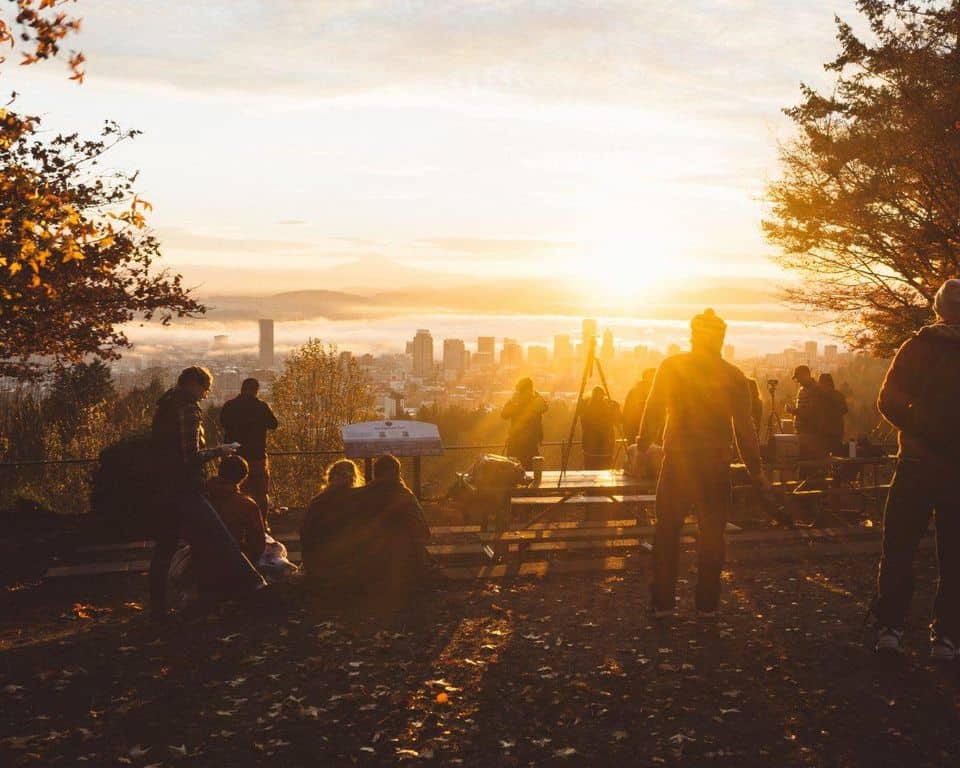 Many people dream of becoming self-employed as a freelancer. But one question quickly slows down the initial euphoria: where to start? Don't worry; you can become a successful freelancer with a clear and logically structured step-by-step system.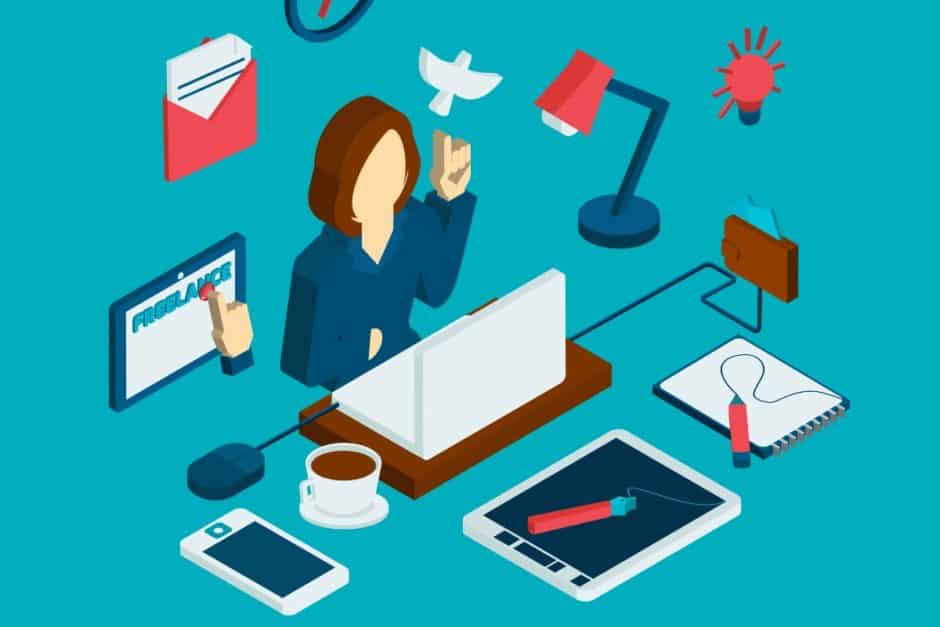 1. Clarify formalities
Take care of the paperwork before actually starting your freelance work. What is part of it? First of all, the fundamental clarification of the question of whether you are a freelancer or freelancer.
Freelancer or freelancer – what's the difference?
In the beginning, find out whether your self-employed activity falls under the so-called catalogue of freelance professions. Freelancers are something different than freelancers. They are subject to the legally regulated status according to Section 18 of the Income Tax Act. There are many advantages to working as a freelancer:
No mandatory registration with the IHK or HWK
No record with the trade office required
No entry in the company or commercial register necessary
Employees can be employed
Tax benefits
Freelancers are all self-employed who work on a project-related basis for various clients. It is, therefore, a general Anglo-Saxon generic term, whereas the status of a freelancer is legally anchored in Germany.
Similarities between freelancers and freelancers
Both freelancers and freelancers cannot avoid a minimum of bureaucracy. This includes:
Application for a tax number at the tax office
Income tax return
Annual accounts in the form of a revenue-surplus calculation (EÜR)
Here are a few similarities that freelancers and freelancers share:
Income tax does not apply if the profit is less than 8,000 euros per year
No double-entry bookkeeping required
Insurance via the KSK (artists' social fund) possible
With an annual profit of 17,500 euros, VAT is not shown
Now that we've cleared that up, we're going to go through it step by step on how to get started as a freelancer.
Contact the tax office
You need a tax number. This should not be confused with the tax identification number that you will find on your income tax card. You will receive the tax number when you fill out the questionnaire for tax registration and send it in the post to the tax office responsible for you.
Some tax offices also offer online submission of the completed questionnaire.
Tip: Maintain good contact with the tax office right from the start. With the tax number assigned to you, a clerk is available to you under an extension for information. If something is unclear to you or you have tax questions, do not hesitate to ask your clerk friendly.
Also, consider early on whether you need a VAT identification number. What's that again now? You only need the sales tax ID if you collect sales tax and settle in another EU country.
The obligation to collect sales tax is not affected. You have to manage this if you expect to generate more than 50,000 euros in sales in the current financial year and have not made more than 17,500 euros in sales in the previous year. Income from employment, such as wages, is not included in this calculation.
If you assume such sales, you will have to collect sales tax from your customers. It is usually 19% of the net price and in specific cases such as journalistic services.
You can apply for the VAT identification number as well as the tax number at the tax office using a form that you can easily find using Google search.
2. Create templates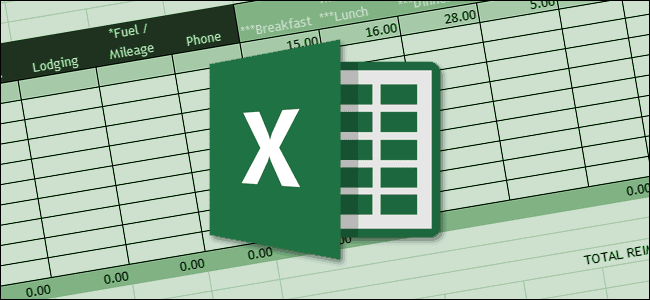 Offers, quotations, invoices: As a freelancer, you create and send a large number of documents. And it is quite a time consuming to set them up every time.
Two methods have proven successful in solving the problem:
On the one hand, you can create templates classically in Word or Open Office.
Or you can use a tool in which you automatically link customer data with the corresponding documents.
I use the online tool Goodlance in the premium version for 9.99 euros a month. There you can store customer data which, depending on the project selection, can be imported directly into cost estimates, invoices, etc. Complete accounting is also integrated.
Whichever variant you choose, you must save time with the templates. So that you can fully concentrate on your core business.
3. Define your offer
So far, we have dealt with formalities. Annoying but necessary – regardless of the industry in which you work. Because you need a tax number. And you also have to issue invoices, whether you are a graphic artist, craftsman or copywriter. Now it comes to the content: What do you want to offer?
Many budding freelancers are overwhelmed with the answer to this question. Don't worry; you can do that too. The overwhelming has two typical causes, which we look at and also find solutions to.
1. Don't look at the market in a differentiated and self-confident way
If you notice a lot of competition in your field of activity, that's a good sign. Yes, you read it right. Because that means nothing else than that there is a demand for the corresponding services. Imagine that you are the only UX designer on the market. Wouldn't that seem Spanish to you?
To stay with the German-speaking freelancer market: Of course, many providers are bustling there. But that's no reason to be intimidated. But to develop a sporty, relaxed attitude to the competitive situation.
For this, you must cultivate a mindset that promotes your confidence in yourself and your future success. This will radiate you and considerably increase your chances of convincing your fellow human beings and winning customers.
Under point 5, I go into more detail on how to get customers. Before we do that, let's look at the second, widespread reason for this if you have problems deciding on a service that suits you.
2. What should I offer?
I encounter this problem surprisingly often. Somehow you want to start your own business. But with what? Again, there are two ways I recommend to find out:
Ask colleagues, family and friends. But please only the well-meaning. The ones you know that you see your strengths and not just express concerns about your freelancing project. That only weakens and unsettles you. Let the positive people around you show you which talents, skills and the potential they recognize in you. Don't you have people like that around you? Then the next step is to build a network. I will show you how to do this under point 6 of this article.
Build on your previous success. What has been easy for you so far? Where have you achieved personal success? And which professional activities do you enjoy? All of these are guidelines for your independence. Because the idea is obvious to work as a freelancer in an area in which you are already well versed.
However, some freelancers also want to start from scratch – new industries, new tasks, new challenges. No problem! The way is only longer and harder because you have to acquire new skills and have to prevail against the low-cost providers in the relevant area. That should be clear to you from the start, despite the initial magic.
It will be easier if you build on an already existing technology foundation. Incidentally, this does not have to be just professional. Are you a gifted organizational talent in the family? Can you cook well? These are also skills that can be commercialized. As everywhere in freelancing, think outside the box. So you may come up with an original offer that automatically sets you apart from the competition.
More tips for positioning
Developing a range of services that is suitable for the market and yourself is one of the most significant challenges for a budding freelancer. After all, you are setting the course for your professional future.
Turnouts can also be realigned at any time. Nevertheless, we want to bring consistency and stability to your freelancing process, to begin with. So that you can get started with a good feeling and quick success. What options do you have for this?
Tip: Personality decides. We are flooded with offers every day. This is an overwhelming challenge that we are regularly exposed to in our modern times through billboards, banners, pop-ups, etc.
Humans react to this with selective perception. Only what is essential gets through our filters in a split second. What strikes us as strange, strange, semi-silky or strange in any other way is not worth taking a closer look at. We all make thousands of such micro-decisions every day. What we have to do, otherwise we would be hopelessly overwhelmed with the stimuli that flow in on us in everyday life.
The basis for these micro-decisions is based on one question: Do I have trust or not?
The term customer relationship is no coincidence. Establishing a customer relationship and maintaining it in the long term is your central task as a freelancer. You don't need five new customers every month. You need five customers who trust you so much that they would give you the access data for their bank account in your care.
You nurture such an intimate relationship of trust through reliability, excellent performance and consistency. These are all valuable qualities of a freelancer personality. I can already hear your question ringing in my ears where these trustworthy customers can be found. You'll find out later in this article. Let us stay with tips for a firm offer.
Tip: Find out and communicate your unique selling proposition. This is also an eternal and tediously debated question: Should I position myself broadly or specialize? My advice: Check this question off as soon as possible. If you spend too much time on it, you will be misled. We remember the previous point: personality decides.
You don't have to reinvent the wheel or your service. Many freelancers chase after the unique selling point like the golden calf, often for years. They believe that they need a particular exceptional service that stands out from all other providers.
In individual cases, this can, of course, make sense. Targeting the target group too sharply also has a decisive disadvantage: The number of your potential customers is severely limited. They compete with other providers for select clientele — the solution for this: Account-Based Marketing. You can find out how this works below.
Back to the question of whether you should specialize or have a broad base: just concentrate on developing your skills and adapting them to market needs. Find out whether and in what context your skills are needed in business.
It is an excellent gift if you can write good poems. But companies usually need different texts. I don't mean to say that you won't have financial success in writing lyrics. Earning money with it should only be a little more complicated than, for example, offering marketing texts because every company needs it.
Tip: Excellent targeting through account-based marketing. I would recommend that you not focus on target groups when marketing yourself and your services. These are often too general. The creation of personas is much more accurate, if not the last word.
4. Calculate the hourly rate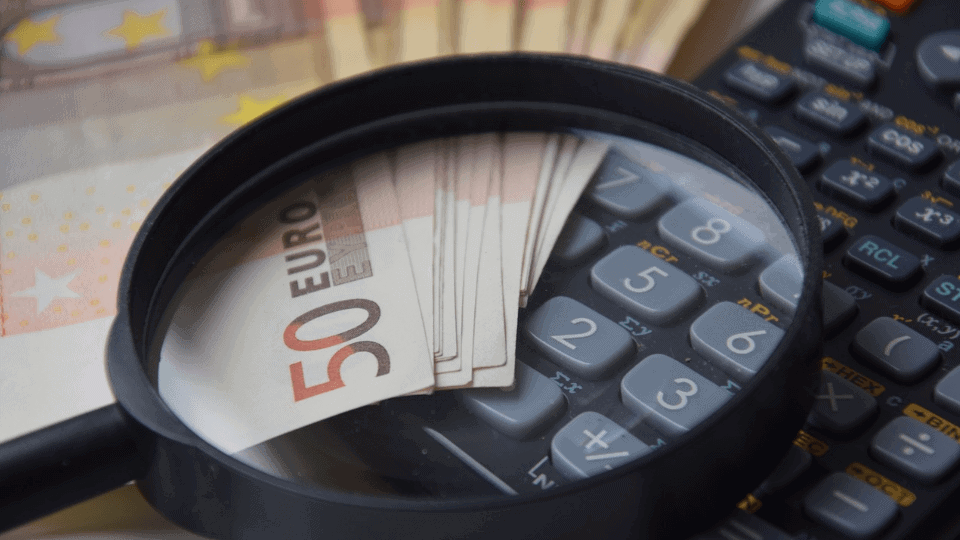 Money is, of course, a vital issue in freelancing. So that you don't have too little of it from the start, you should set a realistic hourly rate and enforce it on your customers.
Incidentally, the highest hourly rates are paid in the SAP area (EUR 112.49) and the consulting and management sector (EUR 107.82). Graphic designers and media professionals, on the other hand, have to settle for an average of EUR 66.31.
It is also essential that you can not only raise the hourly rate in the negotiation but also confidently represent it. Remember that, unlike employees, you have to pay for your vacation and your retirement benefits in full.
Also, you are subject to a higher risk of default. If you are sick, do not take any money. If this is too delicate, you can take out appropriate insurance in the event of illness.
You also carry all expenses for work materials yourself: computers, cell phones, writing utensils, printer paper etc. With this knowledge in mind, hourly rates don't seem that high anymore, right? This is precisely what your customers should be aware of. 
However, if there is no insight on their side, give up the discussion and look for preferred customers who appreciate your work. Now we come to a few tips on how to find such customers.
5. Win customers
Anyone who is just beginning his freelance career should face a big question mark. Customer acquisition is all well and good, but where do you start?
The traditional way is through freelance job portals. There you can create a profile and start looking for clients. Many portals offer to be found by customers. This saves you time and, at best, leads to the offers automatically spinning into your mailbox.
Experience has shown, however, that you should not put too much hope in this. Now and then a great job can get around. But you have to be aware that the most prominent points of contact for freelancer jobs are also the most crowded with a lot of competition.
It also works smarter through the possibilities that the Internet offers us today. Create a personal website where you can present yourself, your range of services and a few work samples.
Some people feel uncomfortable with this kind of self-expression. Don't worry; you don't have to pretend to be the best, most significant or most beautiful freelancer. A professional freelancer website is about giving an insight into your work area and your personality. To repeat it explicitly: Personality is a crucial factor for customer acquisition and retention.
Your website does not have to be unusually significant. The following components are sufficient:
Home page
"About me" page with photo and short biography
Overview of your range of services
Portfolio (if available)
Testimonials from satisfied customers
blog
Contact details
You get the basic framework put together in a week, even faster with a website kit like Jimdo, Wix & Co. Please be careful if you are thinking about using WordPress: Installation is easy for most hosting providers, but plugins from different providers that are thrown together could not be compatible with each other and with the installed theme. I've spent days of my life chewing my teeth on problems. Many WordPress users will sooner or later grapple with such zippers and more significant construction sites. The software is free of charge. Everything has its advantages and disadvantages.
Whether you choose WordPress, a website builder or an individually programmed website: crown your online presence with a blog. Why should you do that? Because you can prove your professional competence. Regularly write and publish articles on topics that affect your customers. For a better idea, I provide two examples.
Example 1: Tax advisor
Would you like to become self-employed as a tax consultant? Give your potential customers tips on how they can legally save taxes on your blog. Or write articles about the advantages of hiring a tax advisor (e.g. clean bookkeeping, relief, later filing the tax return with the tax office, etc.).
In this way, your content does not have an advertising effect, but is useful and radiates competence. This significantly increases the likelihood of orders being placed as potential customers gradually trust you.
Example 2: Business consulting
As a freelance business consultant, speak directly to problems that companies are dealing with and – importantly – point out possible solutions. Typical challenges of our time concern, for example, the agile corporate culture, digital transformation and employee recruitment in times of a shortage of skilled workers.
Here, too, you convey competence through know-how and do not bother your customers with intrusive advertising messages. Sell ​​yourself elegantly by finding yourself through your strong content. Because your blog posts – provided they have the appropriate quality and search engine optimization – are indexed by Google and seen by the customer when they enter the relevant search words.
Be generous with your know-how
Don't be afraid to share your knowledge.
Give away what you know to sell what you can.
Here, too, the power of personality can be seen: customers buy the collaboration with you, not your knowledge. You are looking for a reliable partner who can do important tasks for you.
There are worlds between the acquisition of specialist knowledge and professional implementation in practice. Or would you dare to operate based solely on the theoretical understanding of human anatomy?
Companies book specialists who have the relevant expertise and can also apply this expertise. Show that you are capable of both and that you exude competence, which in turn promotes trust in you.
You can also use social media to acquire customers. This does not mean to write to strangers, especially not with a standardized message. Please be extremely sensitive when making contact or looking for networking.
Meaning: Don't just send out contact requests to people you've never dealt with before. And please don't overrate social media. Even if our world is becoming more and more connected, the most promising contacts are still going offline and face to face.
6. Build a network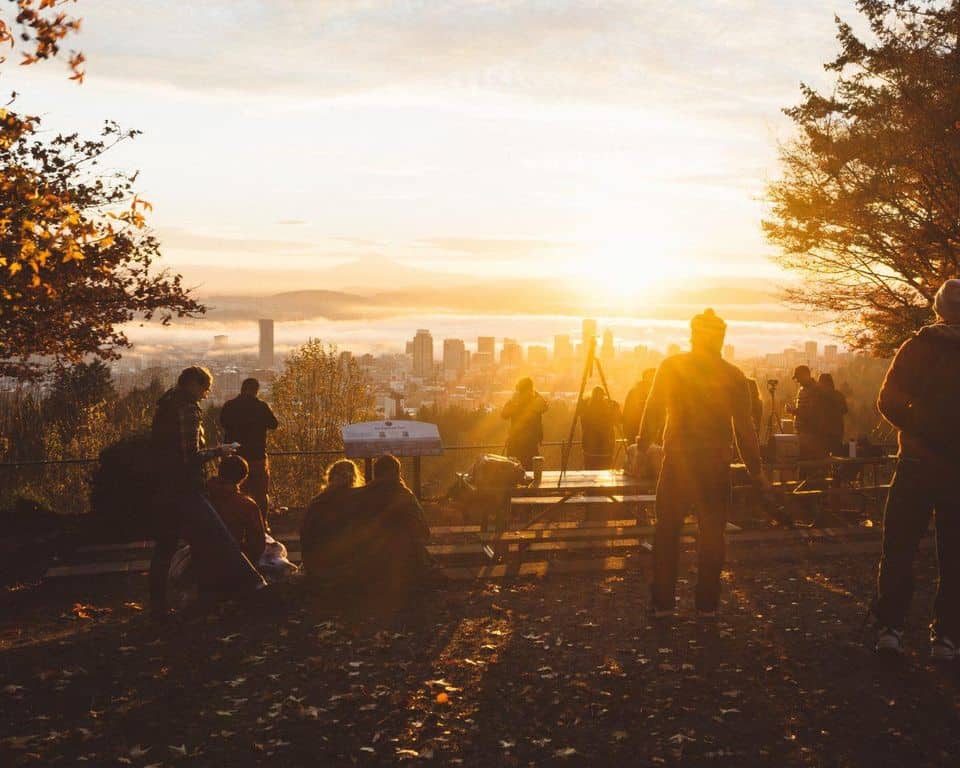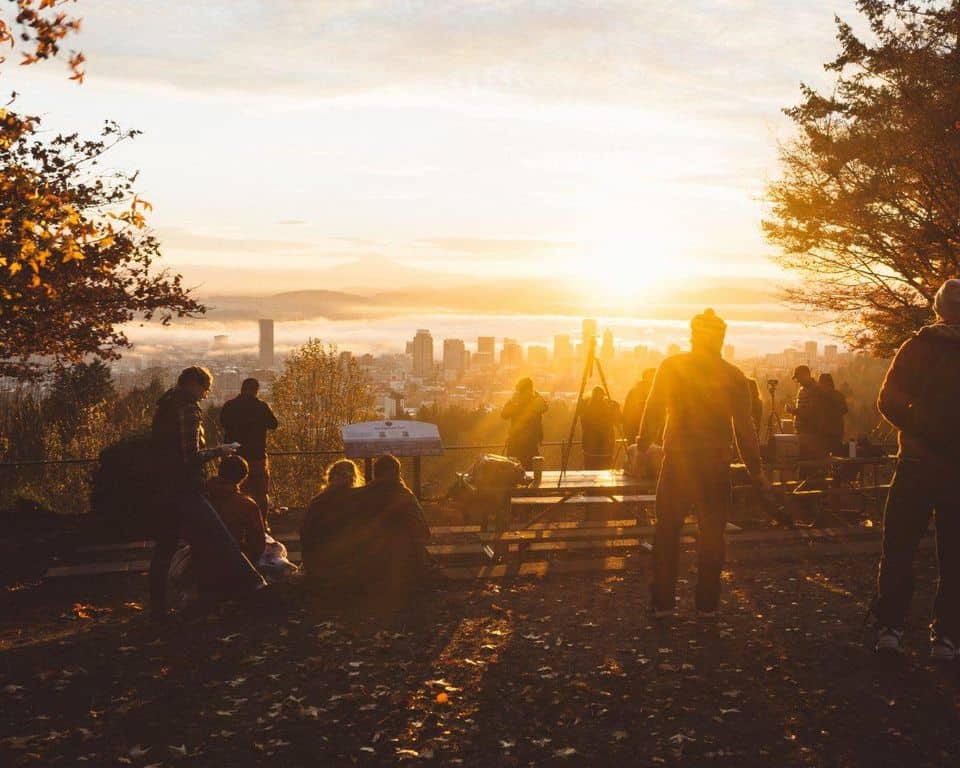 A strong network provides recommendations and the motivating feeling of not having to fight in the broad field alone. But how do you build it up? Firstly, through the event visits, I mentioned in the previous section. Don't you know anyone who accompanies you there? Dare to go to regulars' tables, conferences and lectures alone!
Success in freelancing requires you to leave your comfort zone continually. You will see that there are many friendly people at such events who like to chat with you.
You should also take into account what applies online when you are offline: Avoid intrusive sales calls. It is also advisable not to rave about your greatness all the time.
According to the rational principle: be interested, not interesting.
Be curious about other people and their activities. If you show sincere interest, queries to you will arise automatically. This keeps communication pleasant, unobtrusive and comfortable. That's exactly how it should be when you get to know each other.
Network maintenance also works well via social media. The most important platforms for freelancers and entrepreneurs are the business networks LinkedIn and Xing. There you will also find targeting tools for customer acquisition, with which you can reach decision-makers directly.
But it is more comfortable, cheaper and more promising if you get to know potential clients personally and then network with them online. I would still advise you to use Facebook, Twitter, Instagram and Pinterest for your freelancer marketing.
It all sounds like a lot, but if you use structure and discipline, you will get the most out of social media without having to spend a lot of hours working on maintaining the individual channels.
You should also inform friends and family that you are a freelancer. This can result in personal recommendations at the right moment. And these are the most valuable.
Conclusion
A successful start to freelancing requires a minimum of strategic planning. It is most relaxed when you see the path as the goal. You don't have to do everything correctly, and the instructions I give here are more of a recommendation and far from the only way to become a freelancer.
If you start with self-organization, patience and passion, you will not only learn a lot but will also become increasingly competent, confident and successful over time. You must get started. Everything else arises with diligence and a healthy dose of realistic optimism. I wish you all the best and good luck for your start in freelancing!