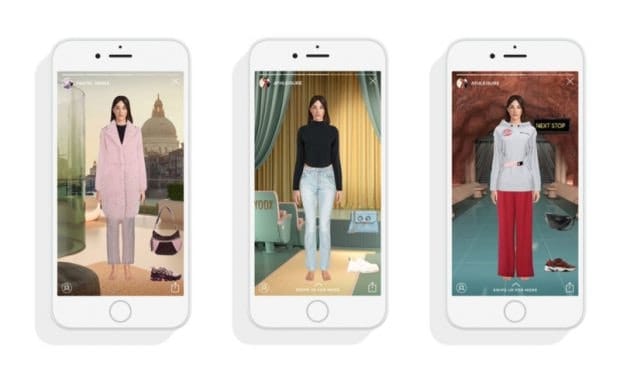 The top luxury brands have already discovered virtual influencers for themselves. It is high time that SMEs and online retailers also deal with the topic because it shows the highest potential.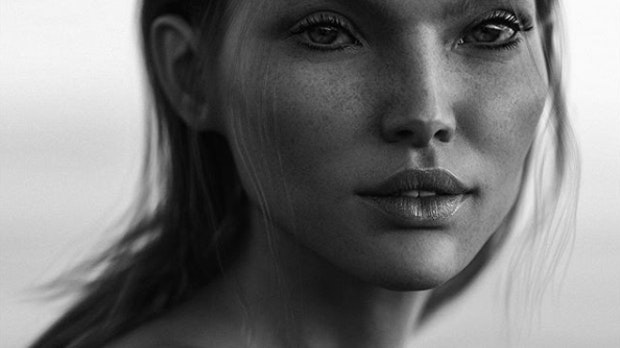 Do you know Miquela Sousa Or Shudu? Or Bermuda? If not, that's not bad, because the three are currently considered a real insider tip in the fashion and beauty industry. Although: Miquela Sousa has one and a half million followers on Instagram. You can already know that. Maybe you should also know her, because it culminates in the singularity discussion, the disappearance of the separation between real and digital. For two years, the creators of Miquela have left fans and the public in the dark about whether the model exists. In 2018 it became clear: Miquela exists, but only as a pixel creature. Again and again, fans of the Californian suspected this because the model looked entirely artificial in some pictures. But that could also be a new beauty style.
Miquela was unmasked by a colleague named Bermuda. She had hijacked Miquela's account last year and blackmailed it with a forced outing. A stroke of PR genius. Bermuda is a virtual sister of Miquela and also comes from the software company Bruder from Los Angeles.
In the meantime, the initial storm of anger has subsided. Miquela has modelled for big brands like KFC, Nike, Prada or Ugg-Boots. And the discussions are more about the aesthetic quality of the postings than their virtuality. Former fashion photographer Cameron-James Wilson knows: "Nothing is real in fashion photography." At the latest since digital photography and Photoshop began.
Virtual model or influencer
If you have 1.5 million followers like Miquela, you are an influencer. Aesthetics alone is an influential message. But Miquela also has traits, preferences and interests. Maintaining such a character is complex and a long-term project. Former photographer Wilson invented dark-skinned model Shudu three years ago, but is only now beginning to market carefully. "My goal is for Shudu to become an actress later."
Wilson works on a single shot for up to three days because he makes sure that every pixel is correct. The market will show whether this meticulousness is required. But the top models are undoubtedly the icebreaker for countless smaller projects to come.
"It would be naive to believe that the model business will not change," says Dana Söhngen from Trier, herself a model for top brands and a booker. She sees the area of ​​application especially where there is no direct contact between the model and the customer, for example in online shops and catalogs. "At trade fairs and shows, this lives through authentic emotions, and people can only transport them."
An intermediate level shows that work digitally. "If you look at the developments in virtual reality and holography, it's only a matter of time before virtual models leave Instagram's two-dimensional space," says Cameron-James Wilson.
The fashion label Calvin Klein found another trick for it. Miquela was assembled into a video with top model Gigi Hadid and staged that the two kiss passionately. Calvin Klein received a lot of criticism from the gay and lesbian community.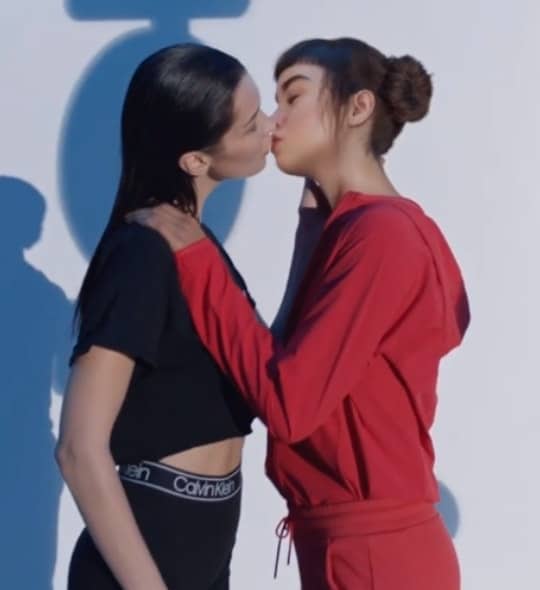 The possibilities and limits
Beyond the ethical and moral dimension in the discussion, it is already clear that virtual models will change the way products are presented. And that is for two reasons: If a brand or retailer invented or had his virtual character produced, then it is a 3D figurine. If you combine this with 3D product data, exciting product photos can be generated in no time, which can be mounted against almost any background. And that without travel costs, without the organizational effort of a real shoot and with the possibility to change and improve it afterwards.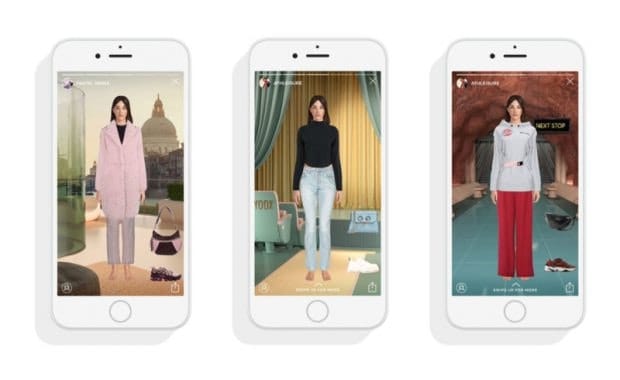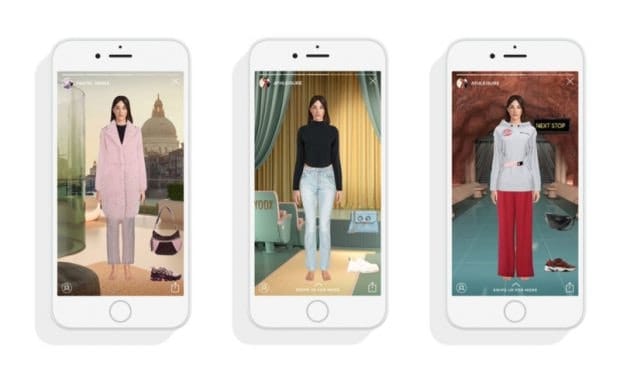 The second reason is the seamless integration into digital infrastructure. The luxury fashion retailer Yoox has already integrated images of its digital model Daisy into the new app – there it presents the fashion that the customer selects. This is the next dimension of Dynamic Creative, so to speak: Personalized Dynamic Creative. Imagine that retargeting works with such an ambitious visualization.
And the development will also be accelerated from the other side. Celebrities will have digital twins created for secondary marketing. "It will become the standard. Nobody wants to miss this marketing opportunity," says Hermione Flynn, who can do just that with her 3D company Mimic Productions.
However, Dana Söhngen points out that virtual models can never depict real authenticity. "On the one hand, technical progress and the enthusiasm for perfection knock on our door – and on the other hand, people long for authenticity and naturalness. Coping with this balancing act is not an easy task. However, it is fundamentally possible for people, whereas in my opinion, it is not inherently the case with artificially created, virtual avatars." The success of natural campaigns such as "Real Beauty" by Dove or the no-retoucher movement among influencers Showing pictures that were created without a filter and Photoshop prove her right.
But there is a third, a very open area, in which avatars play a role, and a comprehensively designed, virtual character seems reasonable. "Virtual influencers can become interesting on specific topics, for example, when it comes to giving AI applications a 'personality'", says the marketing of cosmetic giant Beiersdorf on the subject.
However, it is by no means certain whether virtual models are fundamentally more comfortable to use than the social influencers of these days. Chris Jungjohann, the German boss of the influencer agency Takumi says: "If the advertiser places a placement with a virtual influencer, he cannot be sure that this figure will still be available in six months."
The solution here and there is probably: Penalty.