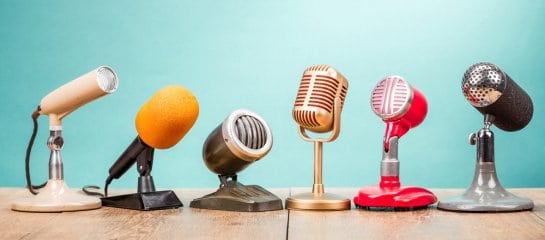 Online trade is booming – and is increasingly outclassing floor trading. But only if e-commerce changes can it meet customer requirements. Here are the trends that will shape 2020.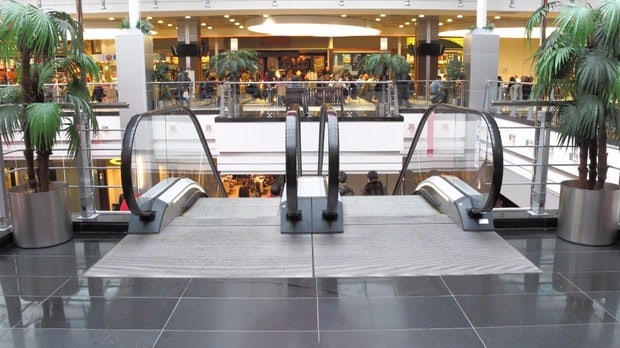 Online trade remains an essential part of the digital economy. The platform strategies of the dealers remain decisive. But the number of (dominant) platforms could increase in the new year due to the addition of Alibaba to the European market. Whether it is a battle for market share and customers with top dog Amazon (and eBay, Rakuten or Zalando) comes, will still have to show – and also whether that Alibaba rumours his hands toward Zalando stretches, some truth is, Here are six other trends that are already emerging and that will have a lasting impact on e-commerce in the coming year.
Artificial intelligence remains the theme of the year – again
Yes, admittedly we have been talking about artificial intelligence and machine learning in the e-commerce environment for a long time, And somehow you get the impression that there is not much going on apart from lip service and hot air, and that much that is labelled with the AI ​​label is at best multivariate automation. It is clear that artificial intelligence is a broad field and that it will still be a few years before any industry that claims this will be able to use artificial intelligence. But it is also clear that the growing computing power and the increasingly extensive data that is being collected ensure that machine learning makes sense – in marketing, in industry, in the smart city environment, in IoT and the automotive industry. Economy.
In terms of marketing technology, artificial intelligence enables us to research the sales funnel and the customer journey better and better and to predict the wishes of the customer. The problem is no longer the lack of data, but rather what is being done with the data – and the need to ensure the quality and educational value of the information. Companies will, therefore, again take decisive steps on the path of predictive analytics based on AI in the coming year.
At the same time, we will see that, due to the growing computing power, data collection no longer has to be as selective as was previously the case. Already, it was considered a faux pas to collect data at random without first thinking about what to do with it and what to achieve with it. Thank you for your storage.
Voice-based marketing and voice commerce make the breakthrough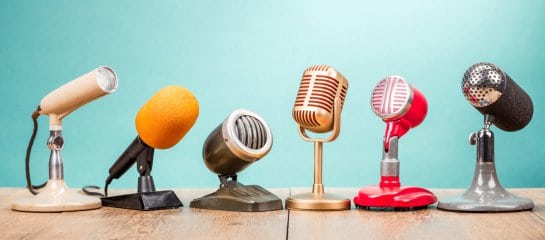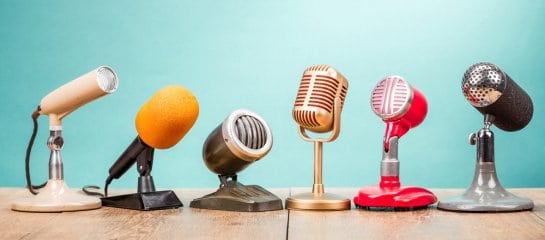 Voice commerce could make a breakthrough in the coming year – in two ways: Firstly, the long-standing podcast and audio trend means that it is worthwhile for companies and agencies to plan more massive audio campaigns, On the other hand, smart speakers and other voice recognition systems that enable the control of end devices will ensure that marketing messages will not only be heard but also read more and more frequently. The medium will exist – marketing will be dialogue-oriented and conversational, especially in the e-commerce context. Payments will be person-oriented as soon as Google, Amazon and Apple can implement this reliably. Because it is often not clear who places an order within a household.
Of course, all of this is particularly interesting for companies that sell goods that can be ordered on demand. Because even if every third German already uses language assistants – most of them via smartphone, but an increasing proportion also via smart speakers -, extremely few buy with it. Voice commerce with an additional screen makes this even more comfortable. It ensures that the customer does not have to be bothered with endless inquiries, but can quickly grasp many details visually. Artificial intelligence also plays an important role here, ensuring that voice commerce offers customers precisely what they might want or need, taking into account their previous purchasing behaviour and situation.
Conversational commerce via WhatsApp is becoming more critical in Germany
Ordering via chat, customer communication via chatbot and with the help of human operators – all of this could also find its way into Germany. For example, a lot has happened at Whatsapp this year – the commercial applications, such as mass newsletters, have been prevented and abolished by the network in the old form. But as a replacement, you notice that the Facebook group, to which Whatsapp belongs, is developing corresponding features around the topic of conversational commerce.
And that's how Stephanie Wißmann, Vice President Digital and Growth at Tyntec, is, sure, 2020 will be the year of conversational commerce. "What has long been normal with Wechat in China will soon also prevail in Germany thanks to the numerous features that Whatsapp is gradually introducing." This does not have to be the end for company smartphone apps, because it does If customer service is increasingly taking place in a dialogue form, the corporate app offers an excellent opportunity to collect and manage the customer's wishes at a central point. Companies that are still struggling with the discontinuation of the Whatsapp newsletter, which is known to be undoubtedly often very successful, should take the opportunity to think about a new strategy for addressing customers digitally.
The trend towards personalization in content continues
Regardless of whether it is a company or e-commerce: The user experience that picks up the customer individually, orchestrates them in real-time and on all channels, decides whether they buy or not. Marketing automation, which for weeks after we have already bought somewhere else, still shows us offers for a particular product, annoys us and does not make us remember a shop well. "Data, analytics and real-time processes are already there, most companies lack human resources and know-how to implement the appropriate concepts," explains Gregor Wolf, Vice President of the personalization service provider Smart Digital.
All of this is possible, thanks to rule-based processes and automation, whereby the aspect of artificial intelligence is still a long way off. But only when all of this works across devices and, for example, on a PC can be differentiated based on other elements and additional information, whether the father or son is working on it, will the user gain the necessary acceptance.
Collaboration between man and machine in product descriptions and content production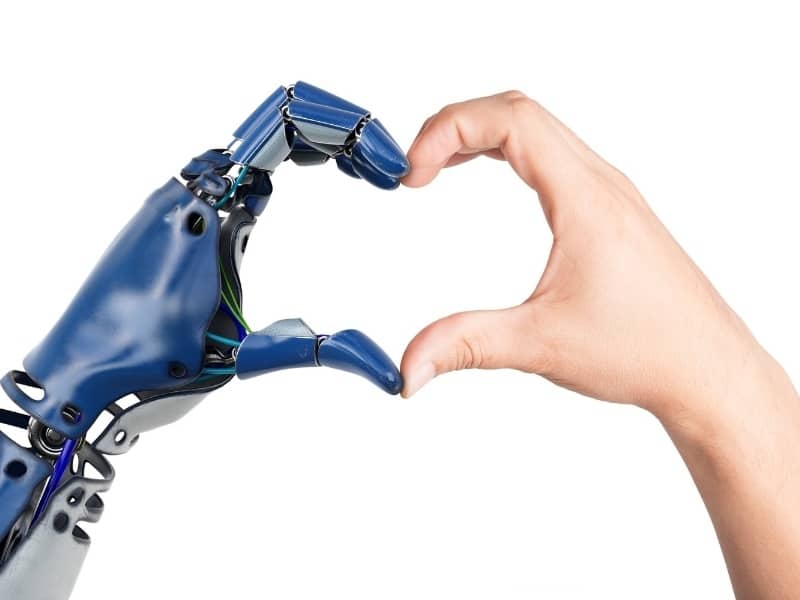 It should be clear that e-commerce texts are no pleasure for people who have to write them. As a result, human copywriters are increasingly being replaced by machines. What is traded in the media environment under the term robot journalism and only works well on a few topics (sports, stock market prices, weather) makes sense in e-commerce?
Because the contents of thousands of articles in a webshop are already available in the form of databases and only have to be cast in the continuous text using algorithms and individual rules. If you do this with the help of text robot technologies, you can even generate a change – for example in the laws of the game that Google specifies in the SERPs – with just a few clicks and create thousands of new, possibly more powerful texts. Incidentally, this is also possible in different languages.
For human content managers, this means that they are increasingly actively supported by technology in many respects and that parts of the texts can be created using an algorithm. "In companies, hybrid editing, in which humans and machines work together, will be the model of the future," says AX Semantics CEO Saim Alkan. The company has developed a solution that can be used to generate texts from databases using augmented intelligence.
Online, offline, mobile – this distinction is becoming less and less important
City centre shops are getting less and less popular – a trend that in the United States is causing even more significant cuts in city centres and shopping centres there. But retail offline retail also needs help in Germany. And he is getting that more and more with a multichannel strategy that effortlessly merges the data collected from the customer of the respective parts of the customer journey. At the same time, retailers also accept that the customer only comes to the store to take a look, seek advice and – that will be the challenge – then order the goods in-house using a smartphone. The first retailers are already issuing corresponding vouchers for free delivery in the branches because nothing would be worse than if the customer then ordered from the competitor on the smartphone.
This calculation will work at least in Germany because the customer appreciates the personal contact and the inspection of the goods. However, retailers who operate a collection counter in the branches should not banish them to the last corner. Otherwise, the synergy effects that the customer is in the shop anyway are wasted.
It should be as easy as possible when paying – and smartphone-oriented
The PSD2 on the part of the European Union has now been implemented in German law, but two-factor authentication for online trading is still a long way off. Although the obligation has already entered into force, the Bafin as the supervisory authority has given the dealers a little grace period until they will be punished for non-compliance. But that does not mean that the customer will not demand simple and equally secure payment in the future. All of this is particularly intuitive with the help of mobile devices and the biometric processes integrated here. If, for example, one of the factors is the fingerprint of the user's voice, payments can be triggered easily and almost intuitively.
In 2020 there will be simplifications associated with this, such as small amounts. Then namely, if the customer is already known, several factors do not have to be queried at all. The online trade will, therefore, do everything possible not to lose the prospective buyer in the last few meters. Large retailers such as Amazon or payment methods such as Apple Pay, Google Pay or Paypal are showing just how to secure payment can be in the future. Instead of "wait a minute, I have it right", put a device out there.
Not yet in 2020, we will see M2M payment, i.e. the handling of transactions between IoT devices. In this way, for example, the electric car can pay for the charging process or a package can be paid for via cash on delivery. In 2020 we will only see a few model projects here in which NFC technology, in particular, will become increasingly common.