Foreign galaxies, fascinating pictures of the moon and singing ISS astronauts: the space agency Nasa reaches millions of people every day on its social media channels. Behind this is a sophisticated strategy that arouses our curiosity for space and appeals to new target groups.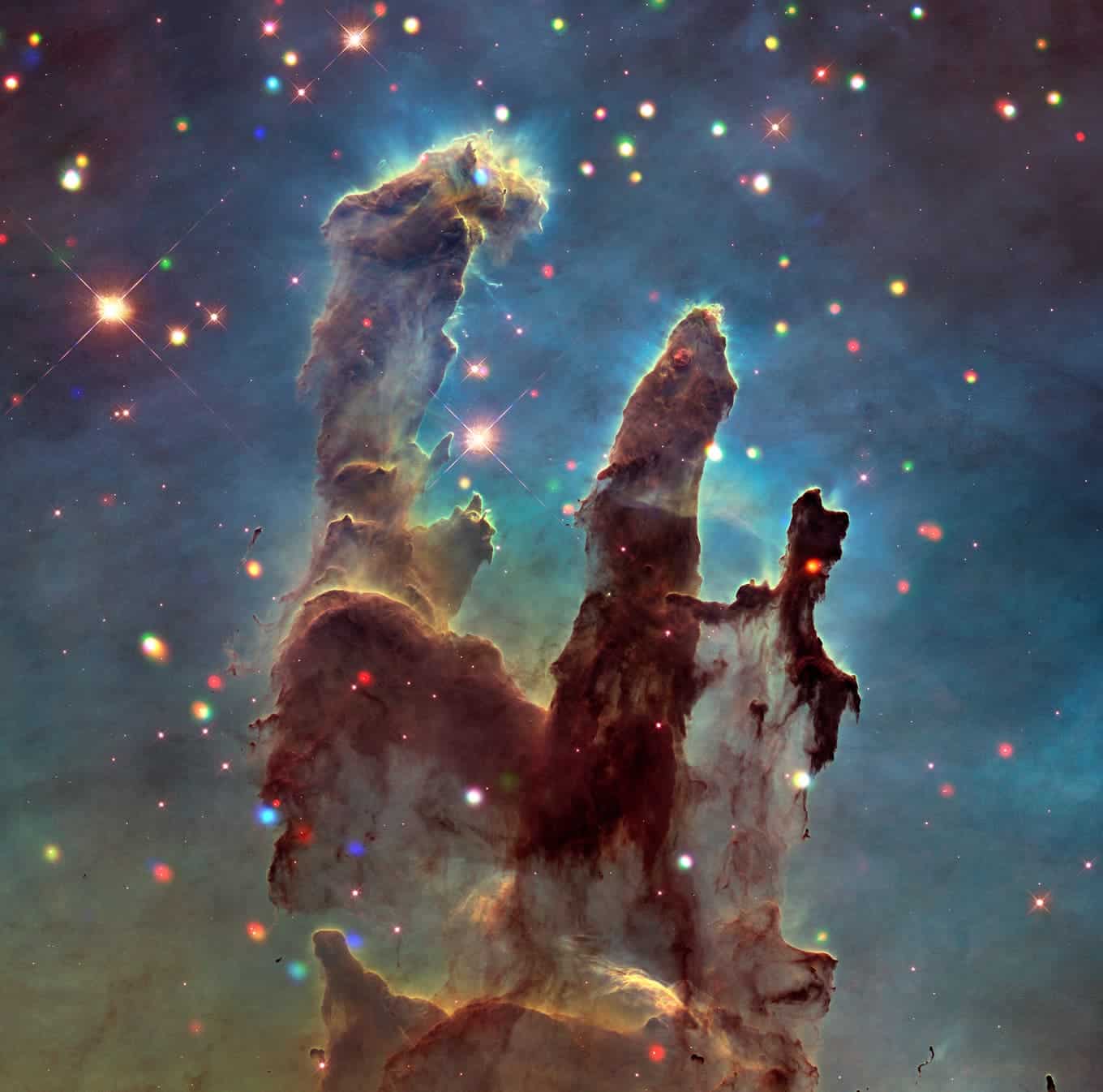 When Neil Armstrong was the first person to step on the moon on July 21, 1969, around 600 million viewers worldwide watched the moving event on their TV screens, with the live broadcast of the Apollo 11 moon landing – the three major stations ABC, CBS and NBC broadcast 31 hours at a time without interruption – television records were broken: the historical recordings with Armstrong's famous words mark one of the most significant media events in recent history.
If the social networks as we know them existed back then, 50 years ago, the Internet would probably have "exploded": billions of viewers would have followed the live streams on Facebook and Youtube, the Instagram feeds would have been exclusively spectacular Moon images existed and Neil Armstrong's Twitter profile would have broken follower records rapidly. How such a historic event casts a spell on the global community, these days can only be guessed at. One thing is sure: it would be record-breaking again.
This would be largely thanks to NASA. The US space agency masters social media like no other government organization in the world. With more than 500 different social media profiles, Nasa reaches hundreds of millions of people. More than 100 employees are working on it. On Instagram alone, the agency has more than 45 million followers and 20 million interactions per month. The social media team publishes impressive images from space every day on the photo platform.
The National Aeronautics and Space Administration is happy to use historical images to mark the forthcoming anniversary of the moon landing: For the American Flag Day, a photo spread by Astronaut Buzz Aldrin generated over two million likes on the surface of the moon. A recently posted video from NASA connecting the first lunar mission and the current space program has been viewed over four million times. The authority skillfully takes advantage of the fascination for the universe that is in each of us and spreads its exciting content on all social networks.
The fact that NASA is continually expanding its reach on the Internet is also because new target groups are continuously being tapped. For example, those responsible for social media created a Soundcloud account, especially for their audiophile community. There you can, for example, hear "Spooky Sounds from Across the Solar System" and listen to exciting interviews. While Instagram primarily shares visual content for every space fan, NASA uses Pinterest to address a female fan base. As two social media managers explained in an interview with the Newswhip portal, they wanted to encourage young women to learn scientific and technical professions.
Singing astronauts on the ISS
John Yembrick, one of the two social media heads, sums up the agency's strategy: "We want to inspire people, impart knowledge and ultimately inform them about our work." They also want to make it clear to people what influence they have Activities of NASA in our everyday life. "For example, medical technologies are used in hospitals, many of which do not even know that they are the result of our space program," explains Yembrick.
Interaction with the online community is exemplary of NASA's work. For example, on Snapchat astronauts answer questions from younger fans, and on the Reddit platform, employees in the popular "Ask Me Anything" format answer users' queries. These exciting behind-the-scenes insights and skilful storytelling get maximum organization attention. Prominent names such as that of astronaut Scott Kelly, who keeps his five million followers happy with entertaining posts on his own Twitter profile, also contribute to the success.
Who doesn't remember the singing ISS commander Chris Hadfield, who landed a viral hit with his cover version of "Space Oddity" by David Bowie? The Youtube video has been viewed more than 44 million times to date. Moments like this are remembered and also have a positive effect on the higher-level space agency.
The German astronaut Alexander Gerst, who spent almost 200 days in space on the International Space Station (ISS), was celebrated like a pop star with his likeable tweets from the area. With contributions such as "I saw my first Aurora australis today on this mission, quiet and magical" and his impressive recordings from the ISS, he let millions of fans share in his extraordinary life in space.
Nasa also uses these unique insights on its Twitter account. For example, she published exclusive material from the "New Horizons" mission. The spacecraft was the first ever to fly past Pluto in July 2015 and delivered images that the agency used on its platforms. In some cases, the social media channels were even shown with the pictures rather than their website. NASA also regularly informs the public about current weather phenomena.
To raise the connection to social media fans to a new level, the authority launched the "Nasa Social" program: Followers and influencers are given insights into various NASA facilities at private meetings. There they get into a conversation with scientists, engineers and astronauts. For example, photography enthusiasts were allowed to visit the Michoud Assembly Facility, where the rocket production takes place. The photos shared afterwards, in turn, attracted considerable attention.
The US space agency has recognized how social media work and thus significantly shaped its image in recent times. In the meantime, the blue Nasa logo with the white letters has become a popular motif for T-shirts, jackets and other merchandise items. The pop band One Direction, popular with teenagers, even shot their music video for "Drag Me Down" on the NASA site of the Johnson Space Center. Thanks to social media, the government organization has become part of our current pop culture.