There are quite a few online shops that realize the majority of their sales during the Christmas season. Almost everyone can look forward to increased sales, because online shopping in peace around the clock is an attractive alternative for many customers, away from the hustle and bustle. This article reveals how you can increase your sales and thus your sales by making your shop "Christmas fit".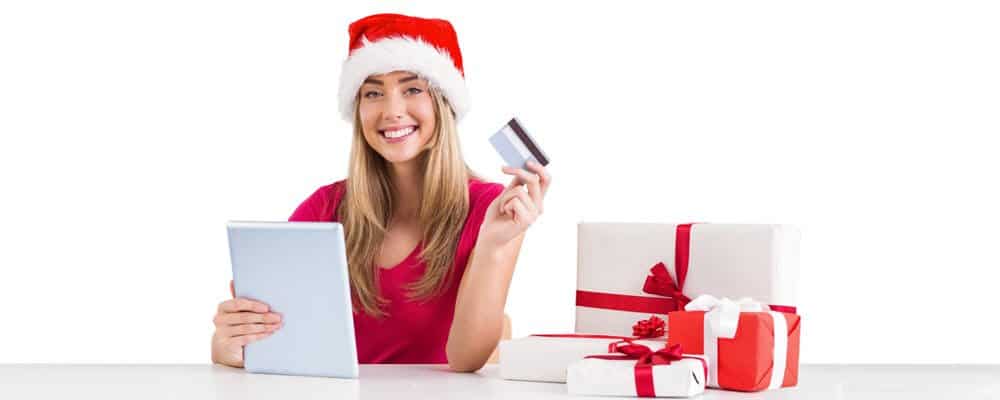 Christmas "shop window"
If the start page of your shop is already spreading Christmas spirit, a first critical step has been taken. Enrich it with service ideas, guarantees and guarantees and you are on the right track.
You should particularly emphasize safe delivery times, exchange guarantees, gift and voucher services and selected top products. Such information can be aptly described with "Our 5-point Christmas service for your carefree shopping" or "Guarantees for a quick and safe purchase". Depending on the situation, navigation with unique gift ideas aimed at target groups (grandchildren, children, business friends, grandparents) may be useful. You should also consider a section such as "Top gifts this year" or "Our extraordinary gift ideas". Gift ideas from celebrities or exclusive novelties are also always of particular interest.
Delivery times – before Christmas more critical than ever
For online Christmas shopping, the punctual delivery of products is even more vital for customers than it is during the year. As a shop owner, you should communicate the delivery times as precisely as possible and guarantee this prominently and, if possible, emotionally on the entry page.
Example: A Christmas tree symbol with the assurance: "Our guarantee: Your order will be delivered quickly and guaranteed to be under the Christmas tree in good time."
Timely delivery times cannot be communicated often enough, prominently, safely and adequately.
Availability guarantee as sales promotion
By displaying sufficient stocks, you also promote sales because the security of receiving selected products is, of course of particular importance during this time. Also additional stoppers, such as "Warning: This product is particularly popular at Christmas. Since we only have a limited amount in stock, we recommend that you order as quickly as possible! "Notes such as" Attention, we only have a few copies of this item left, and we cannot guarantee that the manufacturer will deliver the product until Christmas "are suitable for the decision-making processes to accelerate your prospective buyers.
Email response in half an hour
How often does it happen that customers either receive no reply to email inquiries, a standard email or an answer after days when the issue is no longer up to date.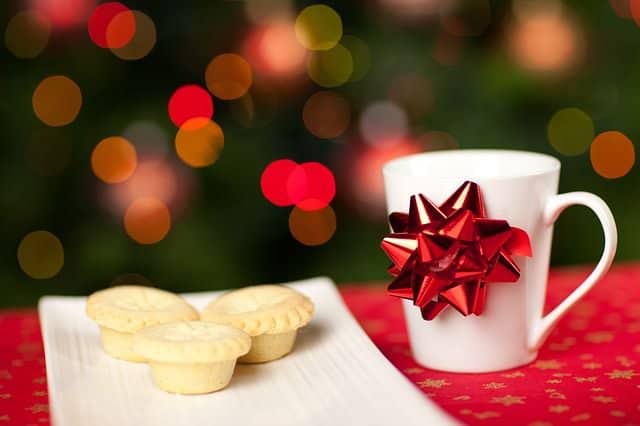 Here, too, you can (but not only) stand out positively from the competition in one point during the Christmas season, which is highly valued by customers: Email responses in less than half an hour, individually tailored to the question or concern received. If there is a particularly important concern, call the potential customer! Such customers are very likely to remain loyal customers even after Christmas.
Gift service as an additional reason for buying
The eye also gives: Depending on the product, allow your customers to get it as a gift in a gift box. Suggestions with and for gift ideas and occasions can also trigger purchases – such as kitchen utensils for the life partner who is a particularly good cook or a trendy smartphone case for the son who graduated from school.
A formulation example: "This powerful blender could also be a special Christmas gift idea for your life partner as a thank you for your cooking skills – we give a red rose plus a gift box as a Christmas service." meanwhile well and consider yourself…
Service comes first
Convincing and reliable customer service is also of paramount importance during the hectic Christmas season with time pressure. This includes a free hotline, a transparent FAQ area for questions such as shipping costs, payment options and exchanges.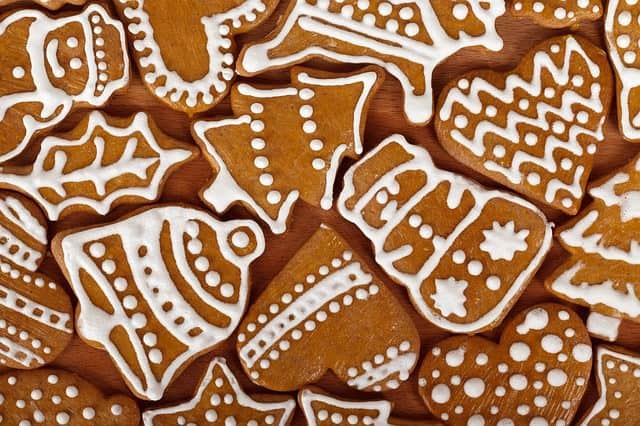 Offer convenient payment options, such as sending invoices only after Christmas, and relax your exchange terms as customer-friendly as possible. A gift advisor hotline is a particularly helpful offer that can also provide ideas and make purchasing decisions easier. You could particularly stand out with an evening advice phone that is on until about 10 p.m. Talk to your manufacturers about which service ideas they recommend or offer.
Extend return options
Christmas gifts today have it more difficult than ever always to arrive or not be there. Guarantees of free returns and a hassle-free exchange service not only strengthen customer confidence, but they also increase sales. Extending the return period from 14 days by law to 30 days is a top service that can result in many additional purchases.
"You have a right of return on all <products>! If the recipient is not satisfied with <product>, you can return it within 30 days – with a period extended by us – without stress."
Reward Cooperation
As part of partner programs, it is particularly useful during the Christmas season to place reciprocal voucher offers in target-group-related and product-related shops and thus point out your shop with a strong incentive. The shop logo, the voucher value in per cent or with a price advantage, a purchase incentive – ideally concerning the purchase made – and a discount code can usually be seen for the customers at the partner shops.
If, for example, a travel bookstore, a travel agency, a travel insurer and a travel goods shop offer each other such vouchers, this makes three sense for customers, buying motives and shops.
Christmas product texts
Descriptive and pictorial formulations can also enhance the Christmas mood. In doing so, you make gift ideas more seductive, understandable and create images and situations in the customer's head. This makes the message livelier, more realistic and less dry and abstract. Emotions are essential that arouse the joy of giving gifts, unpacking or pictures of burning candles on the Christmas tree.
Christmas newsletters sent early with special conditions, information, services and, above all, gift ideas are a guaranteed sales booster. Christmas vouchers for particularly loyal A customers or special discounts are also recommended for newsletters.
This also convinces in Christmas shopping
This chain of elements of product description or sales argument is handy to convince with facts in a logical and reinforcing sequence of parts, especially when it comes to key and core arguments.
Here is an example:
This printer has a little cost (argument/performance). For example, if you print 6000 sheets of paper during a year, the average price would be around 35.00 euros, but this printer would only cost 25.00 euros (example). This saving was proven in tests by two well-known PC magazines (proof). For the recipient (s), this means not only print products of brilliant quality but also savings of several hundred euros over several years (benefits).
Christmas promotions and offers
Through attractive gift ideas and atmospheric, exclusive offers, purchases, follow-up purchases and shopping basket values ​​can be significantly increased. Offers at a bargain price in Advent calendars, a Christmas competition or practical gift tips for specific target groups (grandchildren, children, relatives, business friends) are particularly sales-promoting.
You could simultaneously communicate competitions, games, vouchers and more via social networks such as Facebook and Twitter, newsletters or on the home page to increase their reach, awareness and attractiveness.
Product presentations in the Christmas spirit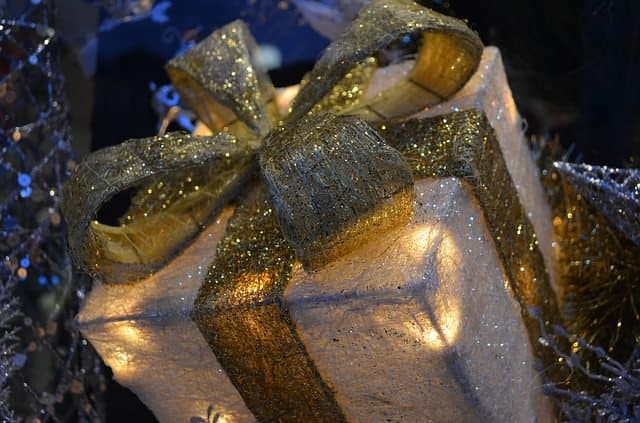 Online retailers can enhance the Christmas spirit with atmospheric product presentations. Products under the Christmas tree, also shown as gifts, beaming faces while shopping and more are concrete options. Children who open gifts and atmospheric Christmas tree photos arouse particularly strong emotions and Christmas feelings that increase the willingness to buy.
In addition to motif ideas, there are numerous attractive options for product presentations: diverse perspectives, gallery presentations, rotating product presentations, carousel presentations, video application ideas, before-and-after shots, 360-degree all-round views or collages with Christmas motifs.