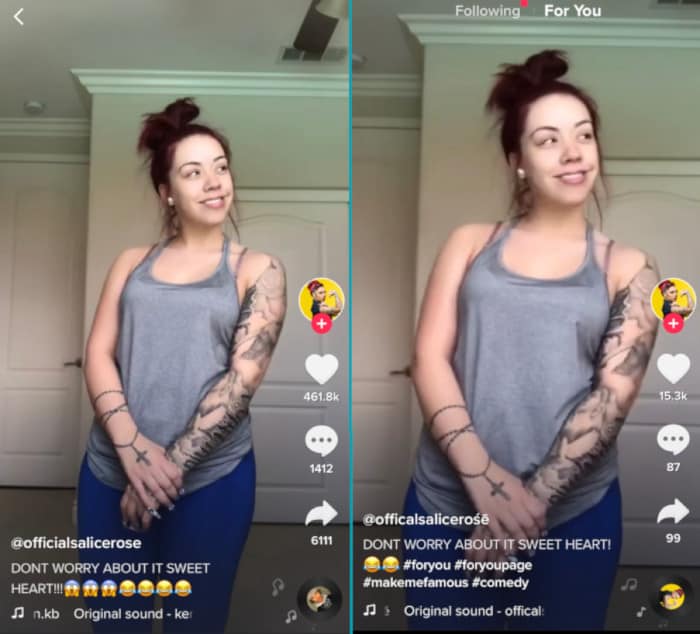 The steady growth of TikTok also attracts scammers who seek to benefit from the content of others and to get likes, followers and money.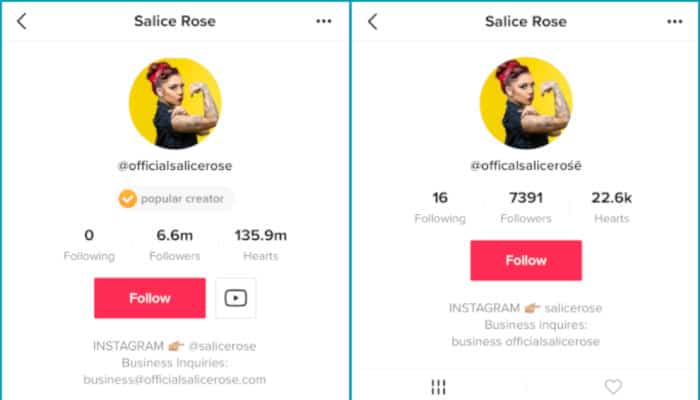 © tenable
Social media platforms are a scavenger for scammers. Along with the popularity of Instagram, Facebook and Co., the number of fakes and other scammers grew. No wonder, then, that the growing TikTok platform is currently facing a significant scam problem. At least that's what Satnam Narang reports for tenable in a 50-page report.
Users are redirected to pornographic content
TikTok shares opinions: Some find the platform with its short clips great, others rather embarrassing. Nonetheless, the one billion downloads speak for themselves; Scammers are therefore trying to capitalize on the growing potential of TikTok. A perfidious kind of the Scams is the forwarding of the users to pornographic contents or adult dating sites. Especially given a large number of underage users, this is problematic. Also, the scammers steal videos of women in bikinis or sportswear from Instagram and Snapchat, post on TikTok, and then, with the promise of nude photos and videos that lure users back to a Snapchat account. Here is also called to pay via PayPal money to see the premium content. TikTok users are thus misled, and also, the reputation of the women from the stolen videos can be severely damaged.
TikTok itself says they are continually doing fake and Scam, which contradicts the guidelines of the platform to delete. However, the company gave no information about how many of these accounts are estimated to frolic there. Also, the effectiveness of the action against Scam can be questioned, because on average, the affected accounts 650 followers and over 1,700 Likes generated until they were made harmless. In one extreme, there were even over 12,000 followers.
Identity claw for more likes and followers
Another form of Scam on TikTok is to impersonate another person. Scammers steal the content of popular TikTok influencers, take profile description and name, and create their fake account with only one intention: to get likes and followers. At some point, when the desired number is available, the scammers can easily convert the profile into their private account, benefiting from the existing followers. Some various forms and procedures operate scammers and make it difficult to recognize the fake:
1. A small name change
The popular TikTok Influencer Salice Rose has to do with fake accounts again and again. A famous trick of the scammer here is to change the username, usually by using atypical letters easily. In the following comparison, one can see that the "s" became the "ś" and the "e" the "ē". Users will find it harder to recognize fakes at first glance. Even though the "Popular Creator" badge verifies the real Salice Rose.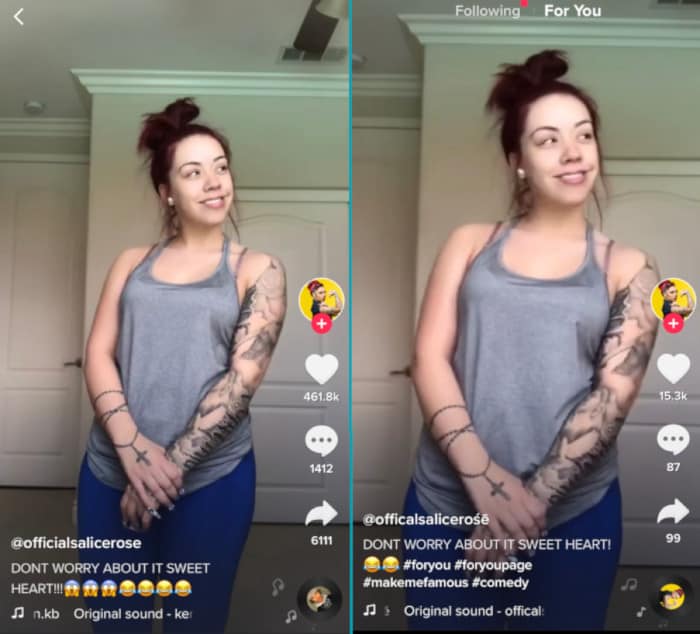 © tenable
2. Open a fan page
At first, it may sound like an honour for fans to create a profile to honour their idol. The intention of most of these fan pages is to profit from the other person's success. These accounts also steal and post the content of popular TikTok Influencers, collecting followers and likes. Some of them did not even mention the term "Fan Page" in their description.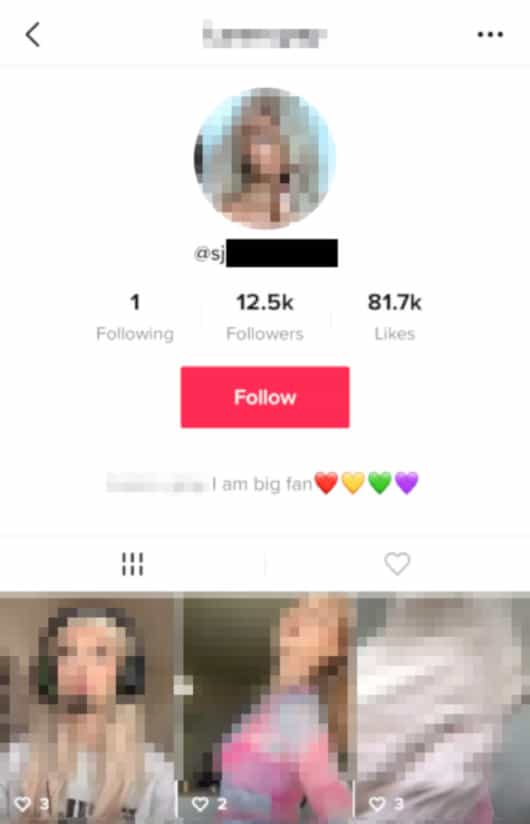 This example shows a fan page that could generate over 12,000 followers with someone else's content. © tenable
3. Secondary accounts or backups
Some scammers go so far as to sell their fake account as a backup of the original, or only as a secondary account. The following example shows that this insidious method can generate a large number of followers and likes.
© tenable
The recognition of fake accounts becomes particularly tricky when they receive verification. This has happened to popular user Liza Koshy. On the original profile, she has the "Popular Creator" badge. Your alleged backup account has received a verification, although Koshy does not lead this. How this became possible is unknown.
Watch out for social media
Of course, there are on TikTok in addition to the enumerated scam methods and the usual on other platforms Crosspromo from Fake Account to Fake Account, as well as the promise; you should follow a specific page, to receive a large number of free followers. The evaluation of tenable shows once again impressively that as users on social media platforms, we always look twice and should not believe everything. Of course, we can also help to make TikTok, Insta and Co. fake-free by reporting and blocking sites. But the number of these is increasing steadily and is hard to get a grip.
TikTok claims to have deleted all the accounts mentioned in the report and to take action against Scam, who violates the guidelines. But how is it possible that the Fake Accounts platform verifies? Narang himself writes in his report that he thinks the scam activity on TikTok is still in its infancy and we need to get even more prepared. Whether it happens, remains to be seen. Finally, if you find something suspicious on social media, stay away from it and do not fall for the scammers' fraudulent scams.