In the final meters of the year, it's time for good intentions. With these five trends in email marketing, you can create the perfect strategy for next year.
© Daria Nepriakhina – Unsplash
Sending the complete email marketing campaign to the right audience at the right time – that's the dream of any company that deals with email marketing. Especially now that the year is drawing to a close, the question arises, what can be improved in the coming year, what should be avoided? CleverReach has summarized the following email marketing trends, which users should consider in 2020.
Minimalism as an appetizer
The mobile openings of the newsletters have been increasing for some time now; most emails are now being opened via mobile devices and not via the desktop. Crucial, however, is that the percentage of sales of mobile openings increased last year by 23 per cent, and the trend is rising. This has led to an acceleration of mobile optimization in almost all digital marketing channels. All the more reasons for users to deal more intensively with mobile-optimized campaigns in 2020.
It's not just about the responsive design, which has determined the email marketing trends for years, but also the circumstances of opening up via mobile devices. The time and attention span that the recipient can muster when viewing the email through their smartphone is much less than the desktop view. Recipients scan their emails more than they read them intensively. The presentation on the much smaller screens, even with responsively optimized designs, should be considered for the success of the shipment – only what can be recorded in such a short period, is also clicked. Even with the design of the buttons, this interaction has to be taken into account with finger size and different handling,
Users should, therefore, be prepared to optimize further their layout and design for free openings in the coming year to avoid leaking customers. Recommended is a simple, minimalist design. Think of appetizers that anyone can access and digest quickly, even when they're on the go. What information can you dispense with to make it as easy as possible for the recipient to make a purchase decision? Such content, broken down into design and text, can also be offered in a higher frequency instead of having your recipients regularly deal with time-consuming and long emails.
Machine Learning and Artificial Intelligence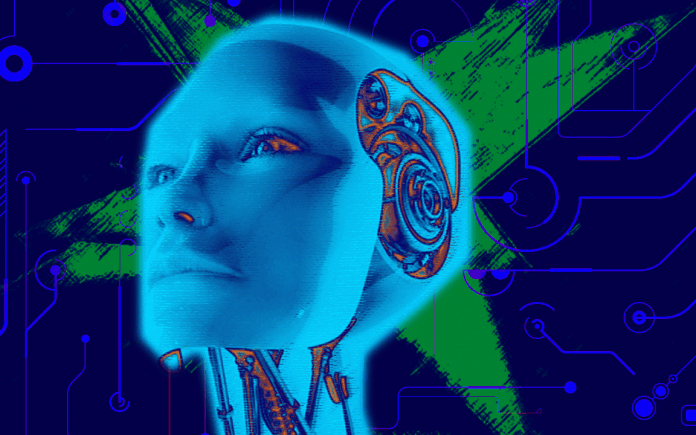 In the last few years, providers and users have gradually taken to the opportunities of artificial intelligence (AI) and machine learning, but by 2020 the topic will reach the next level. While the current possibilities of influencing email marketing and direct communication are limited to analyzing patterns of behaviour and determining optimal delivery times, as well as gaining and processing insights from relevant key figures, in the future the programs will increasingly become the communication between user and recipient can take over. KI strives to entirely change and optimize the level of relevance that marketers can offer to consumers and should provide significant support to the user.
More and more functions are already integrated, which make it easier for the user to decide on personalization and shipping and ultimately may be able to reduce it entirely. Through experience from past campaigns, the addressing of the recipients can be increasingly individualized with machine learning. The smart part is how AI systems learn from past behaviours to shape future actions. Dynamic content selection by an AI can benefit, in particular, brands with different audiences or an extensive product portfolio. In doing so, systems operating based on AI must also have a correspondingly large amount of data and information at their disposal, based on which preferred decisions can be taken and made.
Automation
Hand in hand with machine learning and AI is general automation, which is gaining importance in all areas of email marketing in the coming year. Different customers can be classified and guided through their own defined mailing sequences, which are evidently likely to reach a destination. Marketing automation is about delivering the most relevant content at the most appropriate time to a specific person or group, be it existing or potential customers. Automation technologies are transforming the possibilities for automated newsletter campaigns. Such features focus in particular on the already mentioned trigger mailings, which trigger a sequence by an action of the recipient, such as the first registration, a purchase or made bookings. Lifecycle mailings can be scheduled at set times as part of the customer lifecycle. Depending on the requirements, industry and target group, different scenarios and email routes can be automated.
The general idea for future email marketing solutions could be a system that not only shows the sender, based on the values ​​found in running campaigns, which elements contributed significantly to the success of a particular audience but automatically and independently creates new ones and sent to specific target groups. While this is likely to overshoot opportunities for 2020, users should keep a close eye on new features in the field, as this will have a significant impact on email marketing.
User-generated content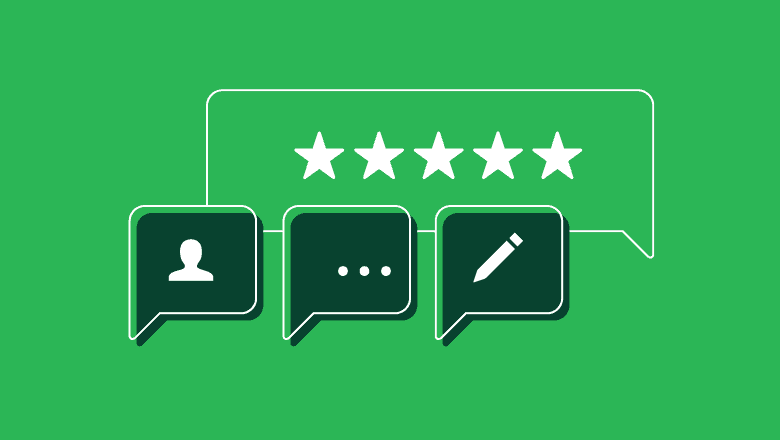 User-generated content, or as known as User Generated Content (UGC), is a form of material created by the recipient and end-users of the product. These include texts in the form of reviews and reviews, spoken statements or videos, if available. Many other marketing channels already benefit from the user-generated content, as they are scattered by family, friends or even well-known personalities as testimonials speak for a brand, particularly good at reaching and convincing potential new customers. Encouraging your customers to contribute content to email marketing campaigns and newsletters, or incorporating existing reviews into the next battle as a customer voice will help boost the brand's authenticity and improve conversion.
Confidence in other customer voices speaks in favour of this approach, as 82% of consumers consider reviews from other users to be particularly valuable and 70% of all consumers pay attention to reviews or reviews, such as 3dcart, before making a purchase decision shows. So what works for general e-commerce can and should be used in email marketing to underpin credibility and encourage buyers to act. On top of that, it's easy to get direct user-generated feedback, especially within an email campaign. For example, small built-in modules can provide immediate feedback by answering a simple question in the newsletter, thus requiring no new reactive action, or for more detailed feedback, the recipient could be directed to a landing page with a more comprehensive survey.
It should be noted that users should not be overwhelmed when feedback is desired. Too long queries can be cumbersome and time-consuming and put off the receiver. Also, the right time to query information is an advantage. Give the user enough time before asking for user-generated feedback. Trigging mailing and other automation options can help here again. Ultimately, most users need an incentive to share such relevant feedback. Some companies find it easier than others to get their users feedback. It is helpful to add gamification or interactivity within an email campaign, or incentive through benefits or discounts on participation.
Interaction by AMP


The combination of responsiveness and interactivity can also be challenging for advanced email marketers. While interaction was initially incorporated into newsletters as a relaxing effect, from 2020, it will be more functionally used to engage in promoting. The implementation by AMP for emails helps – a feature that is initiated and further developed by Google. Senders will be able to include AMP components in their email campaigns and newsletters. Modern app functions are thus integrated into newsletters and promote interaction. The email itself often has a very classic capacity and design, because the content that can be transmitted in it is sometimes minimal. To replace these statics with a dynamic component, AMP emails can improve and modernize interactivity through additional support.
The commitment and interest of a driving force like Google show clearly that email as a channel of communication remains vitally important and even innovative. While format and design may change with different AMP integrations, the foundation of the email and newsletter campaign continues to be a compelling move worth investing in.
The year 2020 in emails
Recent studies show that email marketing with 95.4 per cent users from over 5000 top companies remains the most critical force in online marketing in the DACH region. From the marketer, email is still the most sales-efficient communication tool for profitable direct marketing. Only this year, the return on investment (ROI) should even slightly increased to 42:1. About ROI and cost-benefit factor, email marketing can thus continue to be perceived as the frontrunner that can further expand its position through innovative approaches in the coming year.
2020 will become more minimalistic, faster, but also more intelligent and personal, given the trends mentioned above. The consumer and recipient behaviour is the compass on which the marketer and thus, the establishment of effective campaigns must be based.