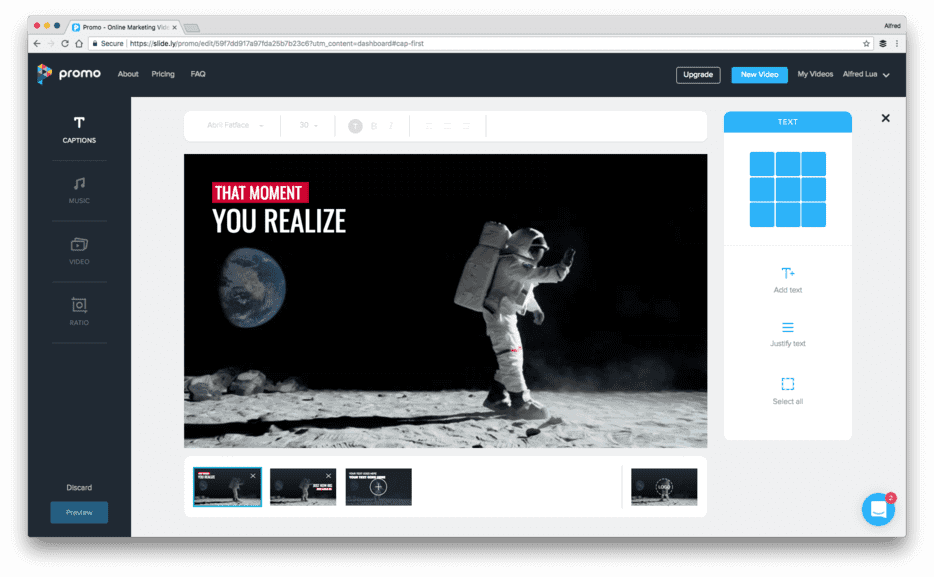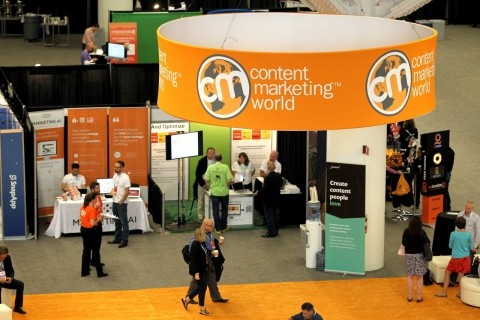 Producing content is an endless task. 
You know it's essential for your business/person, but you always feel compelled to produce something new. After all, it's social media that wants it.
Even if the content is indexable on Google or YouTube, users want to consume new content.
On social media, the lifespan of content is so low that you are forced to post new content to stay in people's minds.
What if I told you that you could publish more content without necessarily producing something new?
It sounds counterintuitive, yet all the experienced content creators you know are already doing it.
The benefits of this content reuse strategy are more significant than we think.
The first is, of course, the increased visibility since you publish more. More profile means that more people will discover you and think of you the day they need to offer the solution you offer.
The second is that you will be omnipresent. In addition to being more visible, people who already know you or have just discovered you will have the impression that you are "everywhere".
This is the BIG profit of omnichannel marketing that I have spoken to you many times this year! In a nutshell, omnichannel marketing is about being where your potential customers are.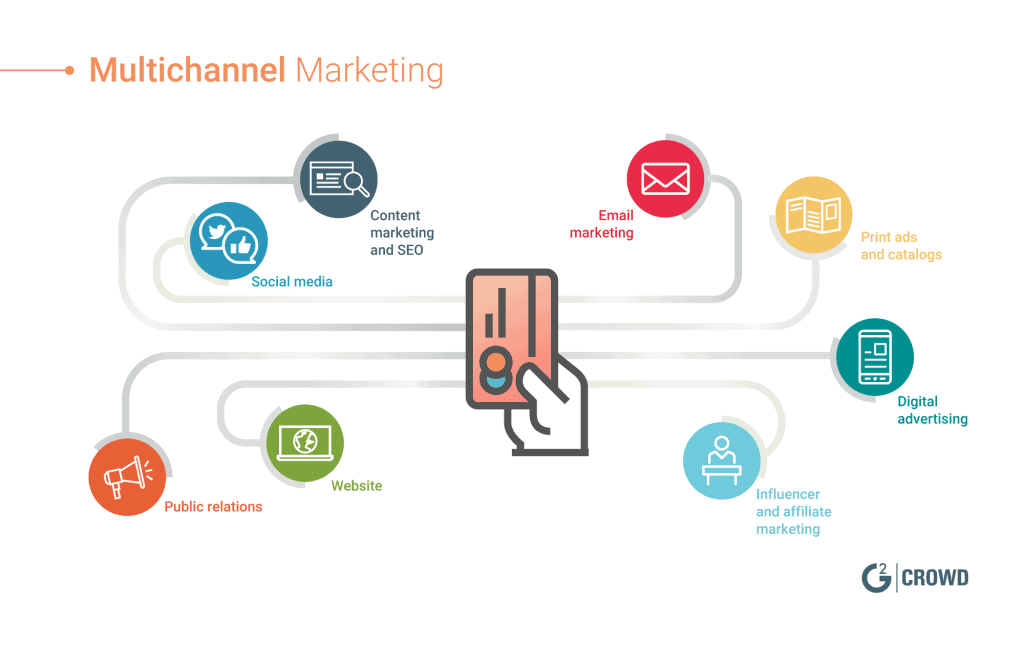 It takes on average, 7 points of contact before a stranger becomes a customer at home.
You can not rely on a single platform to get these 7 points of contact.
For example, your ideal client may need to read a few articles from your blog, read customer reviews on your site, and be exposed to Facebook retargeting ads several times before deciding to buy from you. 
That's why omnichannel marketing is needed today.
To succeed, you must "play" on multiple platforms such as Facebook, Instagram, LinkedIn, YouTube, IGTV, etc.
The problem is that it takes time and resources (human, financial). In this article, I will show you how to spend as little time as possible by showing you how to reuse existing content intelligently.
People who follow you will not even notice that you are reusing your content and will feel like you're still producing new content.
1) Republish a blog post (or part of it) on LinkedIn or Medium
With more than 500 million users and 60 million active users each month, LinkedIn and Medium are platforms where life is good.
Competition is not as crucial as on Facebook and Instagram. Above all, the users who go there are professionals who are eager to learn.
If you are writing educational blog posts yourself (like this one), you have every interest in republishing them on these two platforms.
Medium allows you to publish articles very quickly. This is ideal if you do not have a website and want to build an audience.
LinkedIn also allows it with LinkedIn Publishing. 
Do not worry about duplicate content. Many experts have already shown that this is not a bad thing in Google's eyes.
Knowing this, I started republishing the articles of my blog on LinkedIn. 
Five essential principles for writing publications on social networks
How to write an engaging Facebook post
How to write an engaging LinkedIn publication
For each article, I write a little introduction, a conclusion and brainstorm several catchy titles! Once I have selected my title, I republish the article on LinkedIn. 
Gary Vaynerchuk did the work on Medium where he just republished the articles originally published on his blog. 
If you decide to republish your articles on LinkedIn or Medium, I suggest you select either:
Items that have been successful in terms of visibility on Google (SEO) or social networks
Articles that convert and generate leads/customers
You can get all this information on Google Analytics. 
In this way, you maximize your chances of achieving the same success on LinkedIn or Medium.
2) Turning a blog article into an animated video
The video is exploding.
Every year, video consumption is on the rise and Internet users are no longer hiding it; one third of their time spent online is dedicated to watching videos according to these statistics compiled by Forbes.
Unfortunately, few content creators (including me) have the skills to create engaging and professional videos on their own.
Alternatively, live video is the right solution because it can be done quite quickly, and they do not need to be perfectly realized. 
Again, brands and content creators are not yet entirely comfortable going live. According to Buffer, brands have not yet fully embraced live video in their content strategy.
In 2016, only 25% of the companies surveyed had tried Live experience. In 2017, this number only increased by 30% as reported in the annual report "State of Social Media" of Buffer.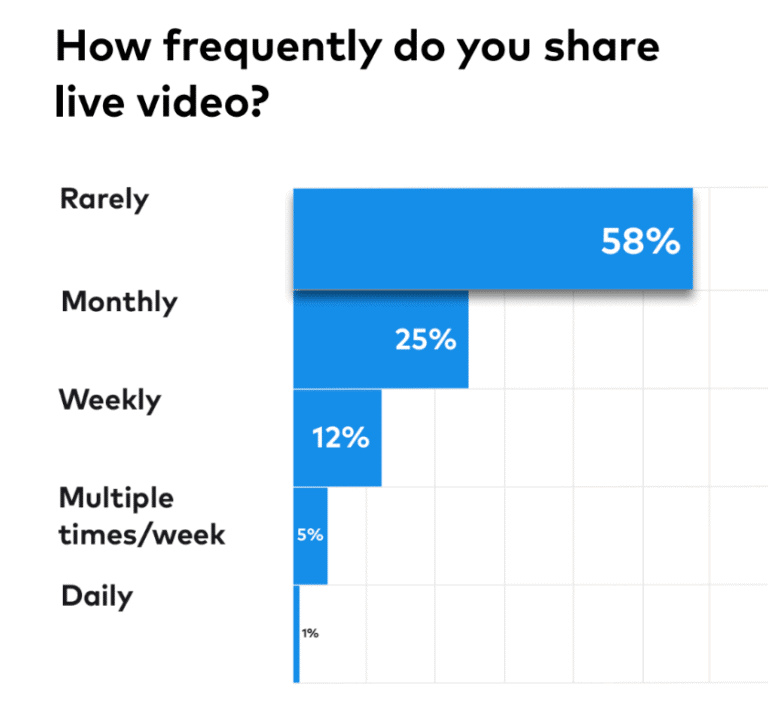 In my opinion, an original solution for companies that do not yet have the resources to make professional videos is to use animated video creation software.
The principle is the same as the one I presented to you.
Reuse an existing content or article and make it an animated video that is made based on images, mini-clips and text. Also, it is an understandable video without sound — ideal for social networks.
My current content strategy includes, each week, creating an animated video from content that I wrote or read on the web! These videos are often successful, especially on LinkedIn.
To create videos like this, the possibilities are not lacking.
First, there is Animoto which offers excellent value for money (the software costs around 15 € / month), and you can make animated videos with a dozen different styles!
The advantage of software like Animoto is that they are straightforward to use. Even if you have no video editing skills, you will be able to make professional animated videos.
I do not count the number of people who ask me how I make my animated videos!
As an alternative, I also advise Lumen5.
The advantage of Lumen5 over Animoto is that it specializes in creating videos from blog posts. The software includes automatic suggestions for texts and images to add to your video based on the content of your article.

Finally, there is also the Promo software that is starting to make itself known.
I discovered it on Buffer's blog. Like Animoto, it allows you to make animated videos quickly and easily.
Also, Promo contains a vast library of images and video clips that you can integrate into your video, which Animoto does not offer yet.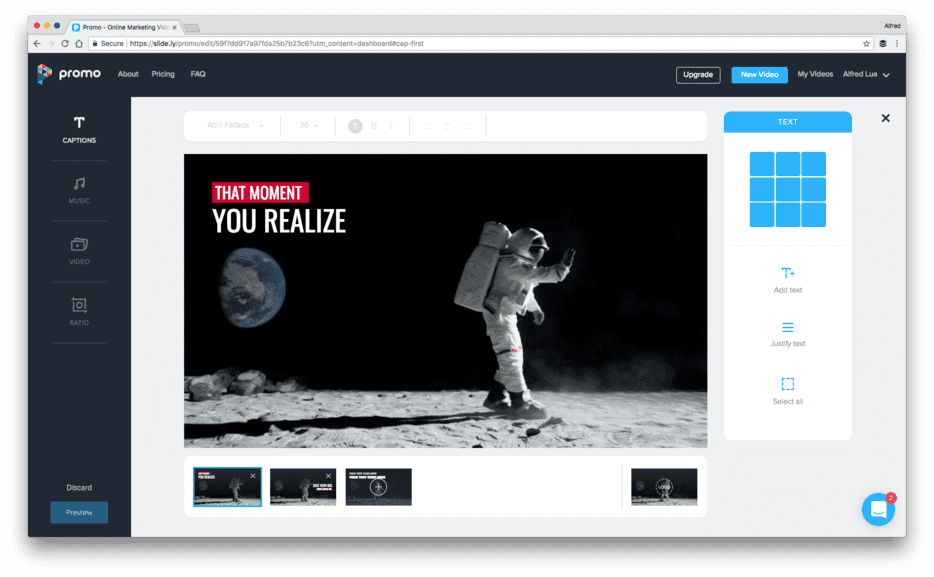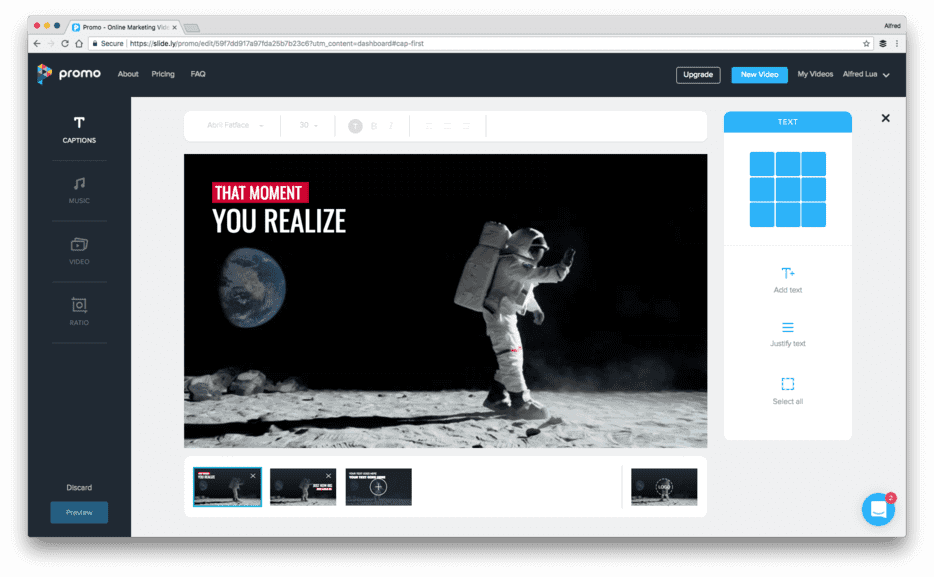 All of these benefits come at a cost. The first plan costs $ 29 a month!
Some tips if you decide to create this type of videos:
Make short videos (max 60 seconds).
Attract attention for the first 3 seconds. Otherwise, the user will skip to the next post in his news feed.
Go straight to the message and turn your video as a  little story  (when you can).
Favour the square format. The square form takes  78% more space in the Facebook feed. 
3) Take quotes from your content
Do you use the quotes in your content strategy on social networks?
Quotes are a simple and effective way to share useful, inspiring or educational content without spending a lot of time.
Of course, you will not invent these quotes or copy those of other creators of content. You will create your quotes from what you said in a blog post, video or podcast.
Quotes work more or less well on all social networks because they are micro-content that are consumed quickly.
On Instagram, they are trendy.
On Facebook, LinkedIn or Twitter, they are less common but can reap the commitment if a good grip accompanies them.
Today, I see more and more content creators republishing quotes on LinkedIn.
In this example, Brice Pellerin just wrote a quote based on an episode of his podcast CHILL. A simple and effective way to talk about the event.
Gary Vaynerchuk also posts quotes on LinkedIn with original artwork.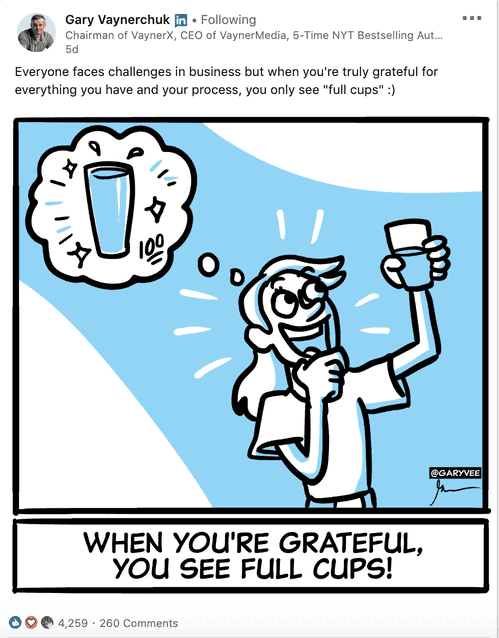 Of course, it is not Gary Vaynerchuk, himself, who puts the quote, but a member of his team who is probably dedicated to recovering the best punchlines of his conferences or daily vlogs.
The company Hubspot also regularly republishes on Instagram statistics drawn from his blog and then argues in the legend of the publication.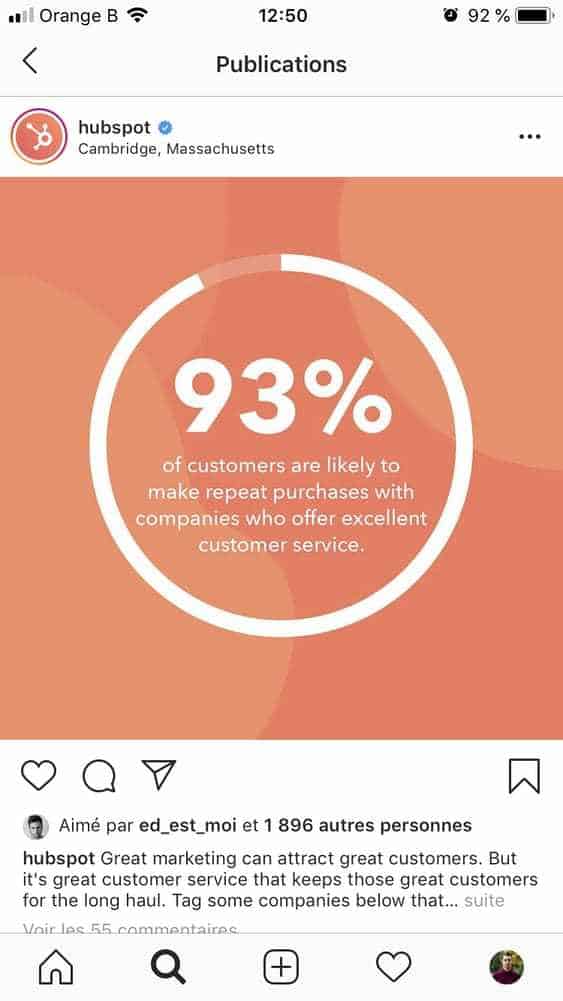 After all, that's what Hubspot's subscribers are looking for: to be educated. And we can see that commitment is at the rendezvous!
Neil Patel also uses Instagram to publish quotes from his content or lectures regularly.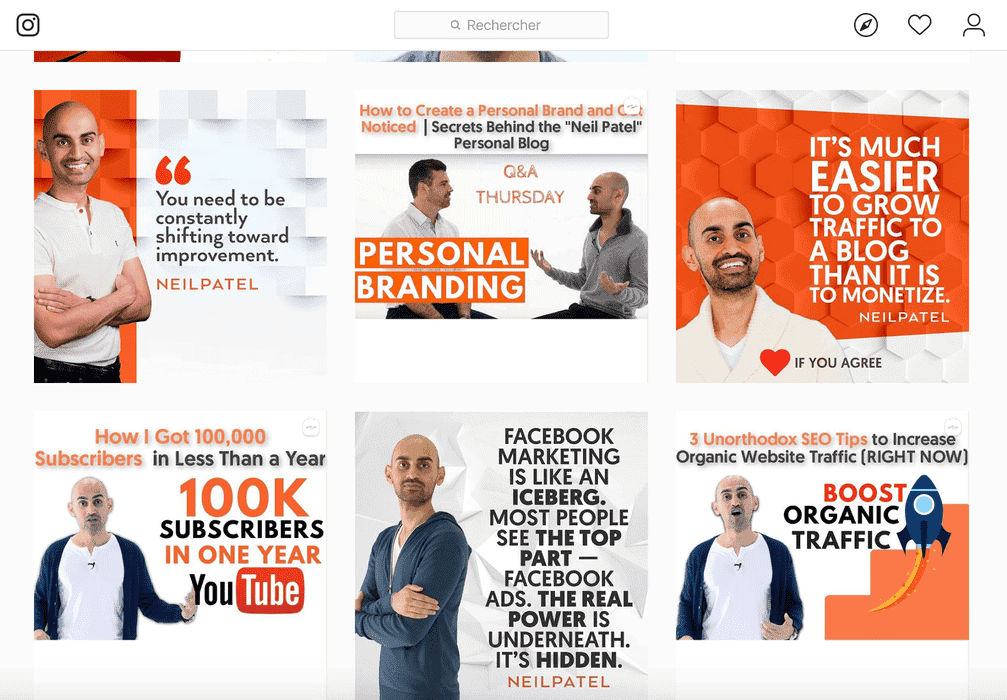 As you can see, there are different ways to retrieve and republish quotes from your content.
With tools like Canva, Adobe Spark or Crello, you can save multiple reusable quote templates! 
4) Cut out a live video in several parts
Producing live video is perhaps the best experience you can offer your subscribers on social networks. For a (long) moment, they have the opportunity to interact with you live.
It was not possible five years ago.
Today, it's become commonplace.
But, how to reuse a live video that is complete?
You can give it extra visibility by sponsoring it. You give Facebook a few euros to broadcast to an audience after the show is over. 
The problem is that you have to pay for this extra visibility.
Fortunately, you can otherwise reuse a completed live show. It's even free.
The solution, you guessed it, is to recover the video and cut it into several pieces. 
The important thing, of course, is to create video clips of 2 to 10 minutes on a particular topic discussed live.
On LinkedIn, the video was seen much more than on Facebook, but it was a year ago already.
I am far from the only one to reuse my live programs.
Eurosport also does this with its weekly broadcasts. During their shows, they usually discuss 3 or 4 hot topics on the transfer window.
Once the show is over, they cut the video into several video clips of 2 or 3 minutes. Like me, they take care to write a catchy title so that the video is better seen.
Of course, it's also a task that you can easily delegate to someone from your team.
5) Cut a long video/podcast into mini-clips and republish them on social platforms
The content reuse method I'm about to share is gexcellentif you're doing vlogs, podcasts, or long-format videos (minimum 20 minutes).
The principle is the same as when you cut out a live broadcast completed.
The goal is to get 2 or 3 short videos, ranging from just 1 minute (micro-content) to 5 minutes and then republish them on all social platforms on which you are present:
Facebook
Instagram
LinkedIn
Twitter
IGTV
Youtube
Etc.
You know that the content that works best on ALL social networks have this point in common: they are consumed easily and quickly.
Logically, a quote or short video of just one minute will be more likely to be consumed in its entirety than a 20-minute video.
That's why I wanted to share this strategy.
Again, I give you the example of Gary Vaynerchuk because that's what he does all the time. He takes concise excerpts from his daily vlogs and republishes them everywhere on social networks.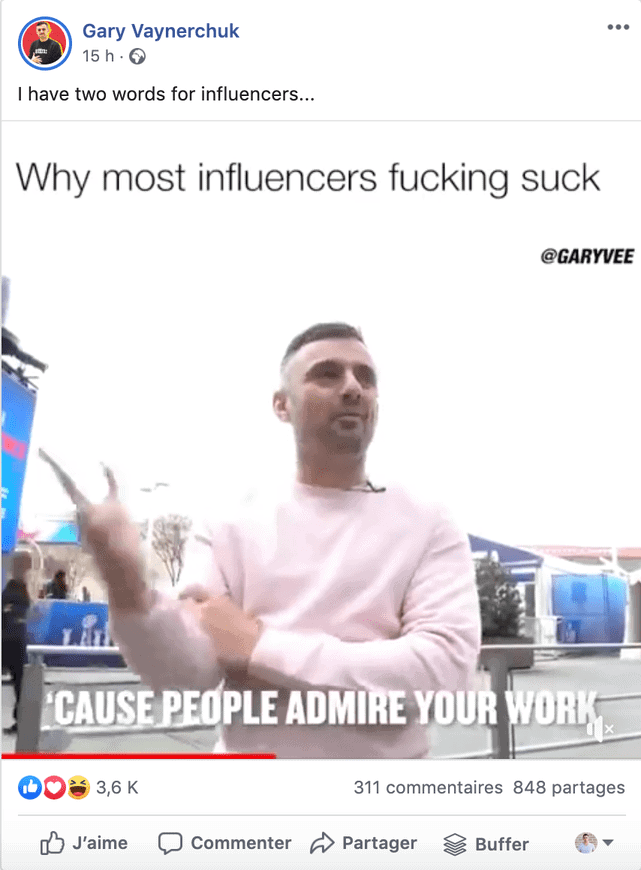 What is interesting in his method is that he adds his logo on his videos, a progress bar below the video (his goal is to create a concise and impacting video) and a call to the action at the end of the video (leave a comment, share, etc.).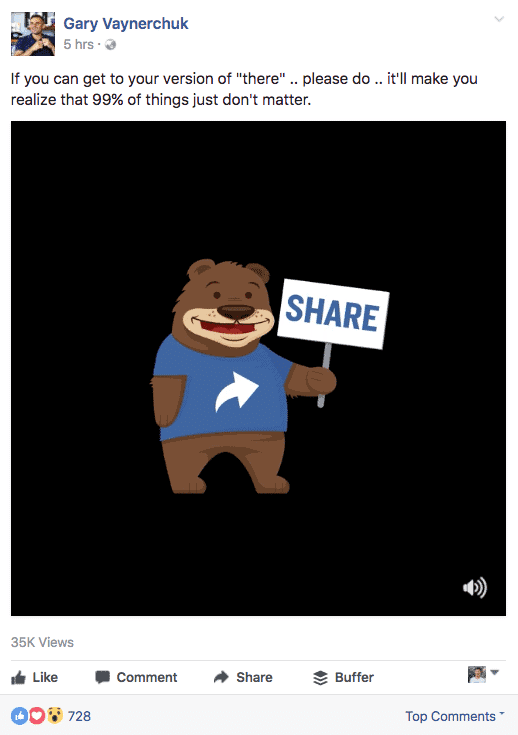 Gary Vaynerchuk explains that these little videos are a big part of the 80 to 100 content he publishes daily on social networks!
Recently, I also discovered that Stan Leloup applied the same method for his podcasts through a YouTube channel entirely devoted to podcast extracts that he recorded.
Each video is short (maximum 10 minutes), contains a catchy title and is optimized for YouTube referencing.
We see that this YouTube channel already has more than 4000 subscribers, and each video has been viewed hundreds of times.
I also saw that he was promoting each of his YouTube channel videos on Facebook and LinkedIn to give them more visibility.
This is interesting when we know that this method of reusing content is fully delegated and systematized internally.
6) Update or extend an existing blog article
So far, I've shown you how to reuse your content on social networks.
But, this is not the only way to reuse your content, far from there.
If you're writing blog articles for Google (SEO), you'll love this latest way to reuse your content.
Before I tell you, let me ask you a question.
Let's say you write an article about the "7 most interesting ad sites to find a job". 
Each year, you continue to update this article:
Add new sites
Eliminate obsolete sites
Update links
Update multimedia content (images, videos, etc.)
What will happen to you? Will this article remain positioned in the first results of the first page of Google?
Very probably!
Of course, competitors will try to do the same thing as you, but over time, your article will reap more backlinks than your competitors' articles.
In other words, it will be tough to dislodge the first places in Google.
What to remember
A blog post is never dead and buried! The SEO experts will tell you all that an evergreen article (which does not go out of style) represents the Holy Grail.
Such an article crosses the ages and only needs to be updated and extended once or twice a year (Google likes fresh content and regularly updated).
I spend more and more time updating my blog posts and expanding them.
Generally, I update articles that lose positions on Google or naturally die over time.
For example, I update my article every year on digital marketing trends. 
For this article, I add new trends and remove those that are no longer.
I add new images, rework the text, share the results of further studies, etc.
In this way, this article is always up to date! Watch as this article quickly gained positions on Google after I updated it
Several competitors wrote an article like mine.
The truth is that mine is more complete and has gotten more backlinks than theirs! Also, I will continue to update it every year to stay in the top search results on Google.
You can do the same thing by regularly updating your articles and adding content to position yourself on other long-running queries. 
Be careful to only update articles that are already reporting traffic or starting to lose positions on Google. Otherwise, it does not matter.
BONUS: When you update your essay, republish it on all your social accounts and send an email to your subscribers/customers to prevent them!
Conclusion
No, you do not have to produce new content to be more visible continually.
The big secret to creating compelling content is reusing your existing content and republishing it in different forms.
In this article, I showed you that you could, for example, republish a piece of your blog on LinkedIn or Medium.
Are you not present on these two platforms?
Why not create an animated video from this article and post it on Facebook and Instagram?
The possibilities are not lacking and depend on your creativity! I introduced you to the most fundamental ways to reuse your content.
Nothing prevents you from using other methods like creating infographics! It's your turn now.