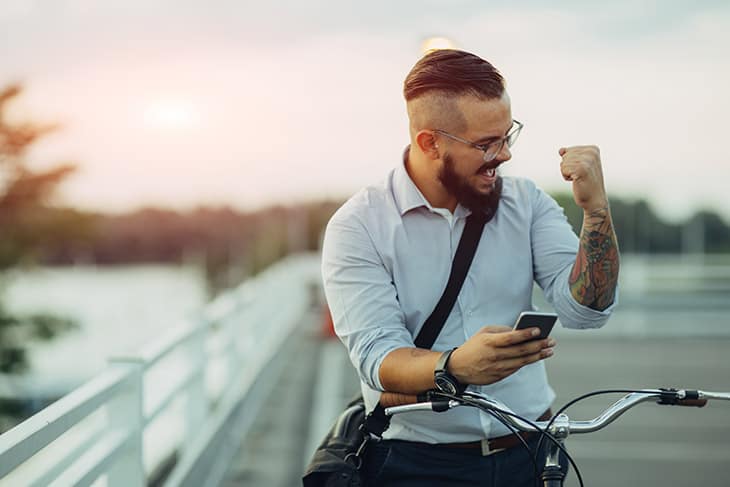 Influence marketing or marketing influence quickly found a place among the levers helping companies gain visibility, notoriety and sales development. How to benefit?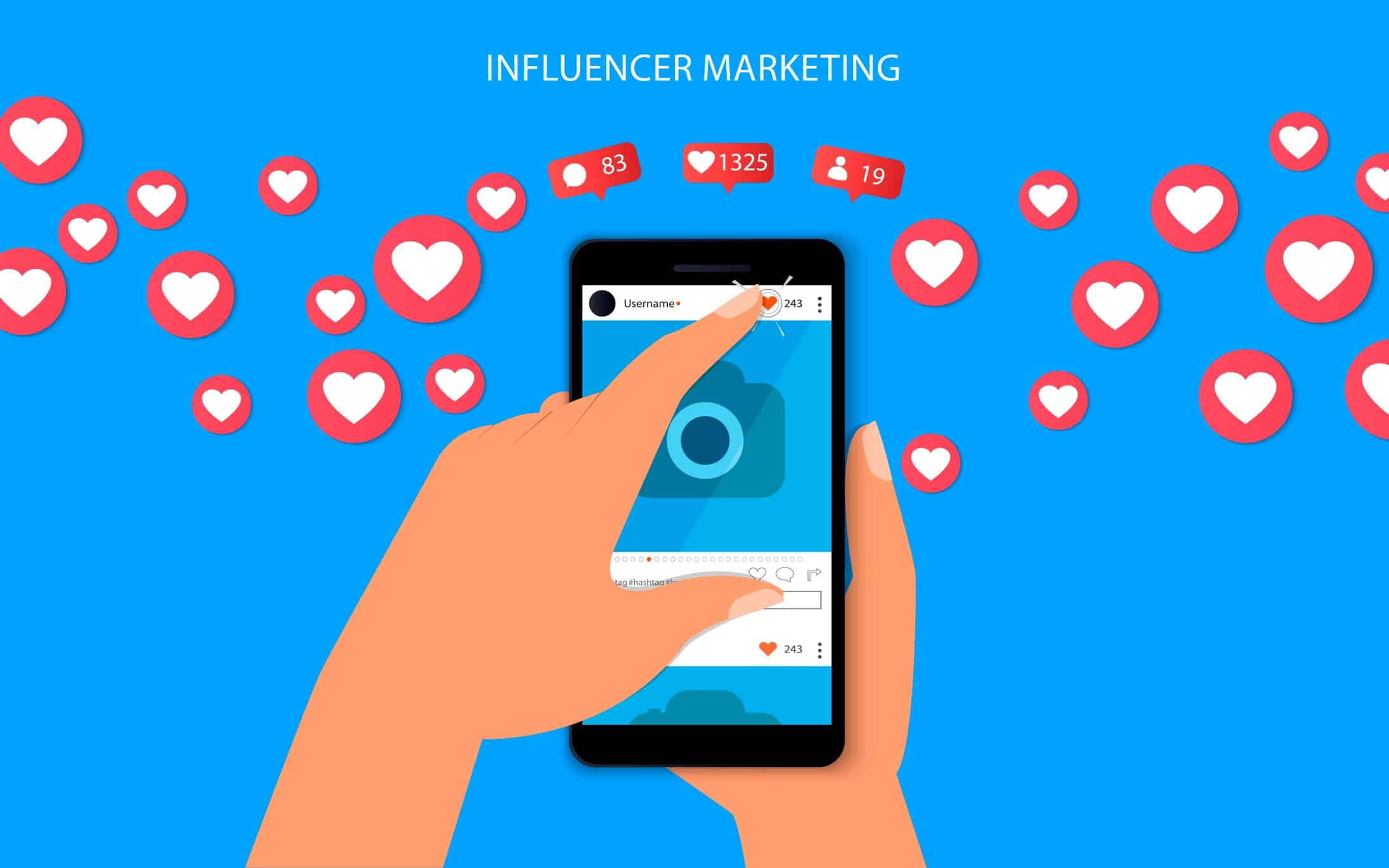 Definition of influence marketing or marketing influence
Marketing influence, or marketing impact is the set of techniques that tend to use the force of recommendation or prescription of influencers. So it's sort of like the ability to create specifiers or ambassadors for your brand, although there's still a difference between influencer and ambassador depending on the angle.
In its early days, influencer marketing targeted mainly active members of a community or forums. We also worked with influencer bloggers, before social networks took over in this universe where influence is present on each platform.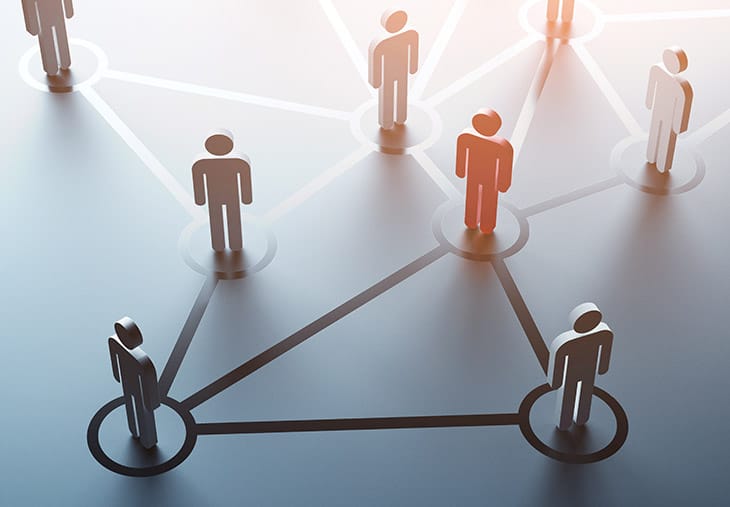 photo credit: iStock by Getty Images
Nowadays, with the emergence of a generation of thematic influencers (recognized bloggers and YouTubers, highly-used users on social networks) influence marketing has become an indispensable lever for communication strategies.
It's not just for specific, isolated areas, but for many industries where influencer marketing is helping to create visibility.
The different levers of marketing influence
Here are some bars used in influence marketing and that can be managed by influence marketing agencies.
The Buzzkit
The company promotes its new product by sending it to an influencer, who will then test it to share his opinion with his community. This principle can also be linked to unboxing if the influencer makes the experience live since unpacking the product.
Content sponsorship
This technique consists of sponsoring a blog article or a publication on social networks, of reaching a maximum of people to gain visibility. It is an action that can win virality but can also become a lasting action for the brand if the article is worked in SEO.
Thus sponsored articles are the best levers for brands when they want to gain visibility.
Product placement
Mainly used on YouTube, this technique requires the services of a YouTuber specializing in a theme related to the universe of the brand. She will subtly (or not) place the product in question in one of her videos.
Travel blog
Travel bloggers have the coast, and some can federate very active communities. To gain notoriety, some tour operators use this type of influencers to promote their products.
They usually offer an all-inclusive stay with sometimes even a camera, in exchange for several photos taken daily, and share via a blog and on social networks like Instagram in particular.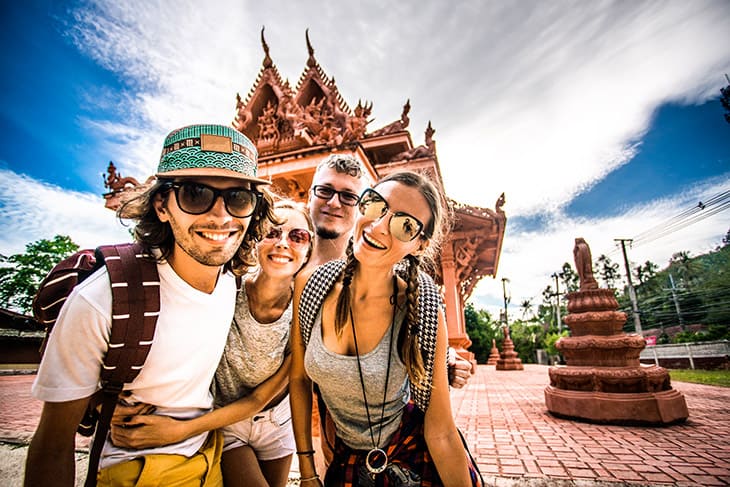 photo credit: iStock by Getty Images
The unboxing
The phenomenon that is growing in the United States, unboxing is usually done by an influencer or influencer in front of his camera.
The action is to unpack a product received live and live the experience to his community. A moment based on the emotional and that works very well.
The Takeover
This technique involves giving control of a company account or a brand to an influencer. It's planned for some time so that it gets the attention of your community about a product, service, event, or site. It all depends on the purpose of the campaign.
Other techniques in marketing influence can be used, namely: web series, invitations to events, free trials/tests, giveaways etc.
Influence marketing platforms
Among the easy-to-use levers that connect brands and influencers, such as influencer bloggers or institutes, many platforms emerge.
This is the case for the Soumettre influence platform, which allows reaching targeted communities among many influencers. To increase your visibility and sales by quickly implementing your influencer marketing campaigns.
You can easily target a sector such as digital, travel, fashion, lifestyle etc. and then opt for the most appropriate channel. Be it blog, YouTube or Instagram, spread your message and set your goals. You will be able to follow in real-time the performances of your campaigns.
Submit has already many years of experience in SEO and net linking campaigns, and it seemed logical that he is moving towards the marketing influence that is growing in recent years.
Influence marketing agencies
The company can manage influence marketing or entrust to an agency of marketing influence specialized in the assembly of communication campaigns
The agencies have an in-depth knowledge of the web environment and social networks. They know how to work with bloggers and influencers and make their actions profitable by combining KPIs to measure digital activities and get a real return on investment.
It is also necessary to know how to use the right levers to align with the objectives of the advertiser, and to adapt the marketing strategy to the specificities of the product, service or brand.
Influence marketing has many advantages because, in this type of marketing, we use specialized influencers.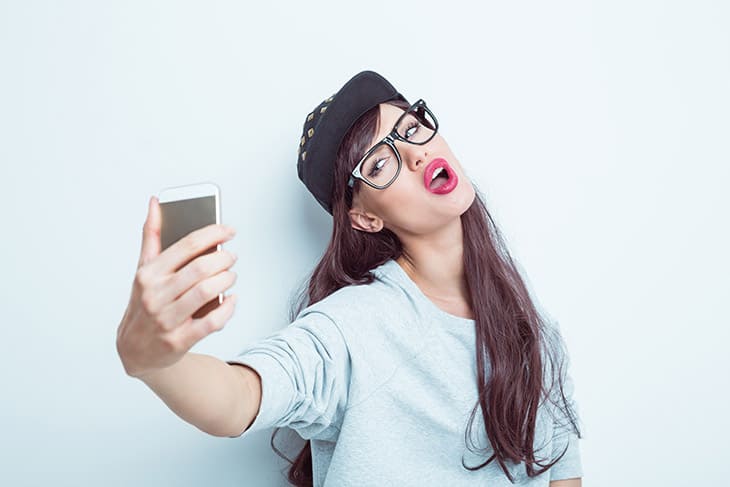 photo credit: iStock by Getty Images
This feature has the advantage of offering accurate targeting. Take, for example, a company looking to launch a new cosmetic product; it will undoubtedly have more chance to make the buzz via a youtube user makeup. The proposed content will be adapted to the audience and will automatically generate more engagement and traffic on the site. This will lead to more conversions for the brand.
Among other things, the company is gaining credibility here. Subscribers (or followers) of an influencer maintaining a relationship of trust with him, make him an ambassador of choice.
The benefits of influencer marketing for brands
From an economic point of view, the use of an influencer is less expensive than conventional communication. The return on investment is more easily measurable, and the attrition rate (prospects lost on the conversation path) can sometimes be relatively low.
On the technical side, influencer marketing improves the SEO of a website via the mentions and the number of links pointing to the latter insofar as brands make use of influencer bloggers.
The marketing influence is mostly worked with influencers and influencers from different fields. Nevertheless, in this type of marketing, there is also another critical success factor that is the specialized agencies.
How do we influence marketing agencies work?
Influence marketing agencies support advertisers in implementing their communication campaign, leveraging the knowledge and expertise of influencers.
These agencies have proven knowledge of the mechanisms and constraints associated with this type of marketing (legislation, content creation, ROI analysis and actual campaign impact).
It is now possible to find marketing influence agencies on the web that have developed their application or platform. They make it possible to propose campaigns and thus to maintain the relations brands influencers by establishing confidence.
Thanks to them, it is easier to identify influencers by sector of activity, by type of audience and categorize them through many parameters related to their presence on social networks.
It can be emphasized more and more that influencer marketing agencies are moving towards 360 ° communication in order to work more effectively on a project as a whole.
Other elements complement this information, as is the case for bloggers with traffic measurements and positioning on the Google search engine.
These online applications measure the degree of influence of these influencers to meet the expectations of advertisers on specific needs better.
Other agencies, propose to put the advertisers in direct contact with an influencer via an interface dedicated to this type of interaction. This is the case of SeedingUp, for example, which has a complete website to ensure the relationship between influencers and advertisers.
All measurement tools are integrated to help in the selection of profiles and platforms.
Influencer Marketing Agency Helps Customers Find Influencer and Platform Most Relevant for Communication Purposes
The agency will accompany them throughout the campaign to drive, provide corrective actions and evaluate the result.
Their role is, therefore, also to evaluate the degree of success of a campaign and to share it with their customers to allow the calculation of an ROI.
How to integrate influencers into your communication?
Before integrating an influencer into your strategy, it is imperative to find the one with the audience you are looking for, which corresponds to your positioning. Your ambassador will have to reflect the image of the company.
Influencers can be found on different platforms: Facebook, Twitter, Instagram, Youtube, LinkedIn, blog. It is essential to research these channels to identify them.
Finding the influencer is not enough. We must also evaluate its popularity, the commitment it generates (likes, comments), and the volume of its community (subscribers, followers).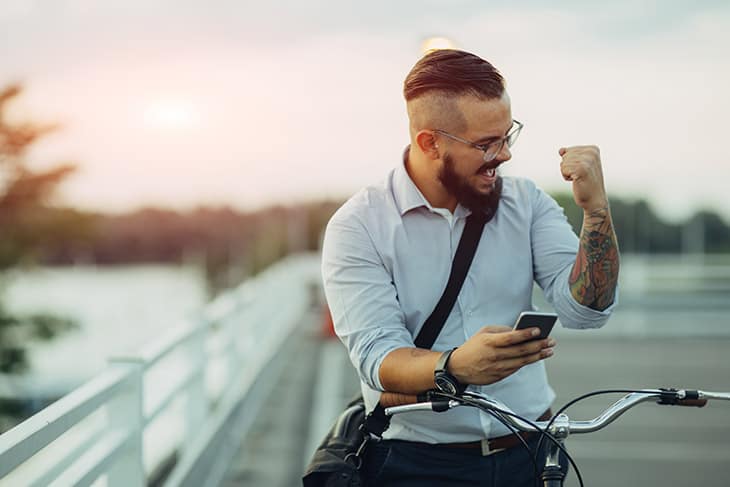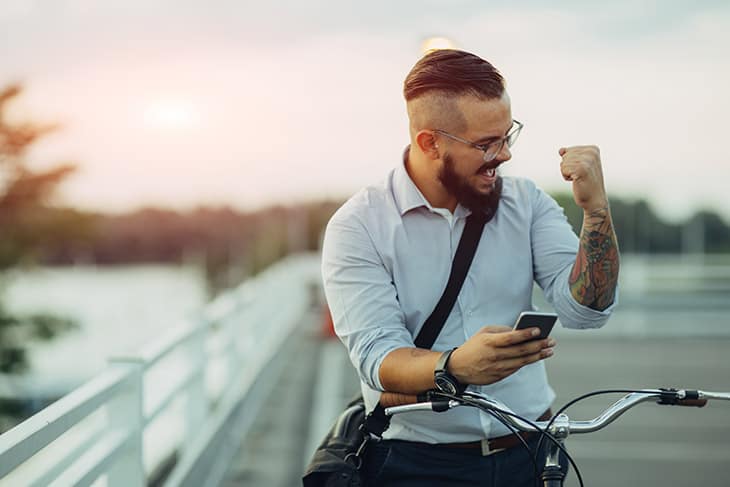 Influencers all have different activities and areas of influence. Advertisers generally want to target a specific geographic area and audience interested in their products. These are essential parameters when choosing influencer.
After selecting the target influencer, it is possible to contact him directly. Advertisers can offer him compensation, free products or travel. In reality, everything depends on the product or service that you want to promote, but also the reputation of the influential person.
Implement an Influencer Marketing Strategy
The implementation of an influence strategy is done first by defining the objectives of the campaign (notoriety, site traffic, sales, etc.).
Subsequently, the advertiser should establish a profile of prospects most likely to be interested in its product or service and invest on platforms or social networks with high potential (where are the desired prospects).
It will then need to select the right influencers and put them to work.
The influencer marketing strategy can be punctual, seasonal or regular with an original content strategy.
Who will be the influencers of tomorrow?
Influencers are born quickly, and sometimes it is enough for some to be already recognized in their field so that they then excel on social networks. We also discover that they are becoming younger.