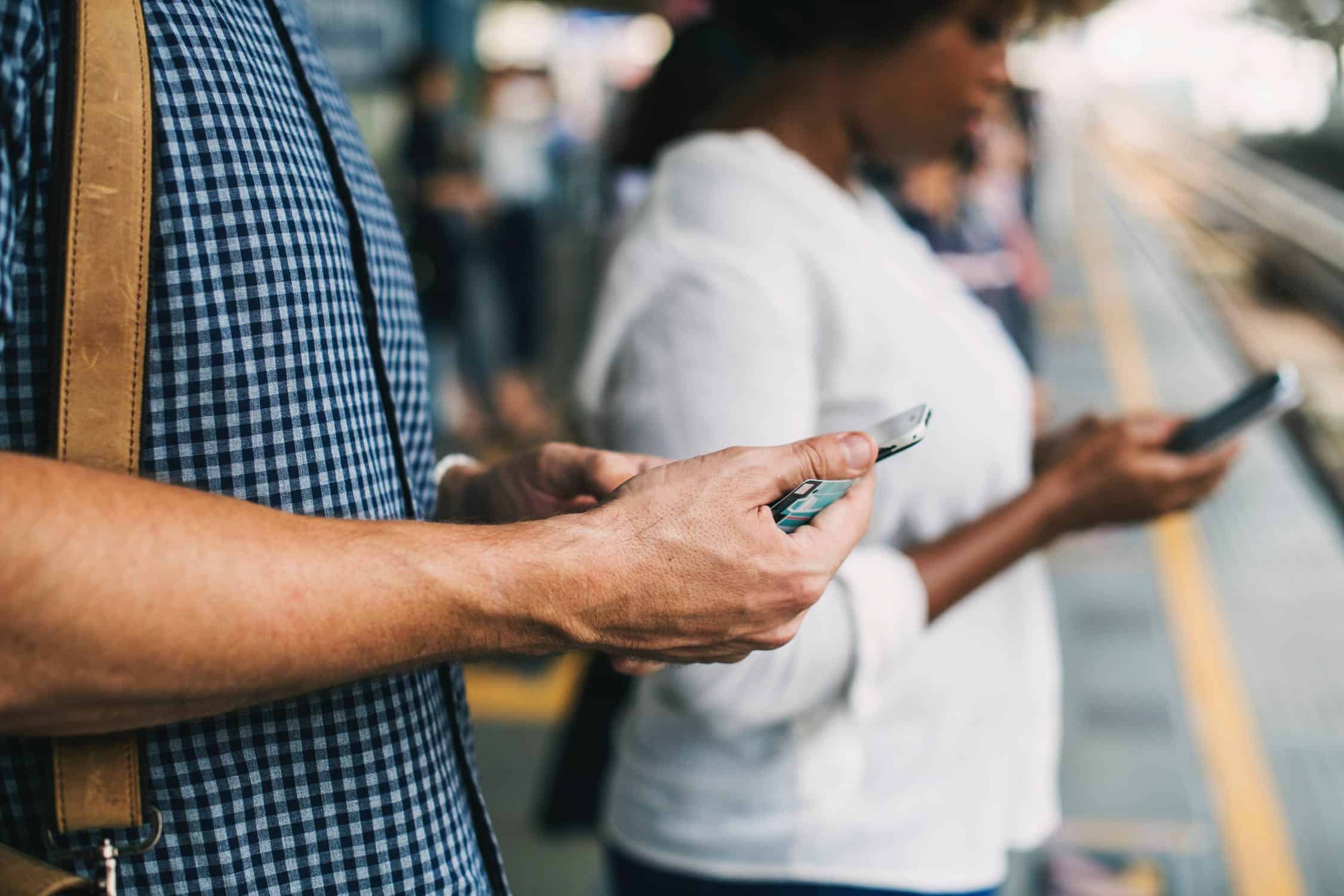 Can companies use apps shops to increase their conversions and polish their ecommerce status? These approaches help further.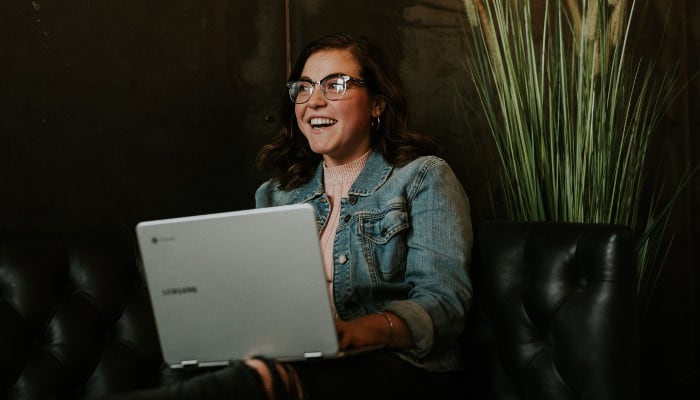 Mobile commerce is currently the fastest growing form of e-commerce. This development is directly related to the massive increase in in-app shopping. Already 87 per cent of mobile users spend their time with apps. So why do many marketers neglect apps both for sales and as a marketing channel for retargeting?
eMarketer forecasts that mobile advertising pays in 2019 will total $ 232.34 billion globally. According to Statista, global mobile traffic is expected to almost triple between 2018 and 2021. In a rapidly evolving and competitive industry, such as e-commerce, it is a must for every marketer to keep up with trends and changes. The question for marketers around the world is not, "Should we bet on mobile devices?", But: "How can we leverage the full revenue potential of mobile devices?" Today, every brand, especially in the e-commerce industry, should be apps as a new distribution channel and a new way of improving the customer experience with the brand.
Excuses that speak against using apps can not exist. The numbers speak for themselves too much.
Mobile App Vs. mobile-optimized website
According to TechCrunch, mobile apps not only have a much higher usage rate than mobile-optimized sites or desktop web viewing, but they can also score 100 to 300 per cent higher conversion rates. This increase in revenue compared to non-app distribution channels is due to a higher volume and higher frequency of visits to the apps. According to an analysis by Bain & Co, users of mobile apps are travelling the customer journey three times faster and seeing 4.2 times more products than users of other channels.
Why is that? Apps run faster and load faster. People use their mobile devices and apps very often, just a click away from their brand. According to App, Annie, the time spent shopping on shopping apps rose to 18 billion hours worldwide in 2018. The marketers have with the App an instant connection to the user, which offers them a variety of ways to contact. Directly from the App, but also via push messages, emails, notifications, etc. And this brings us to the essential feature of mobile apps and the main reason for their use: Personalization – from the provision of suitable offers and updates on loyalty programs to location and monitoring user interaction. Still, many advertisers are unaware of the advertising opportunities in the app environment.
Mobile conversions – immense growth is coming to us
According to App Annie, there will be a 60% increase in app monetization through app advertising in 2019. According to Adjust, which has analyzed 8 billion app installations worldwide, apps will be deleted within 5.8 days of their last use. There are many reasons for that. But not only deleting an app due to space issues, system downtime or lousy user experience but just forgetting or not using it will cause a vital communication channel to break down to the user.
That brings us to the subject of retargeting.
Increase conversions and reactivate turned off app users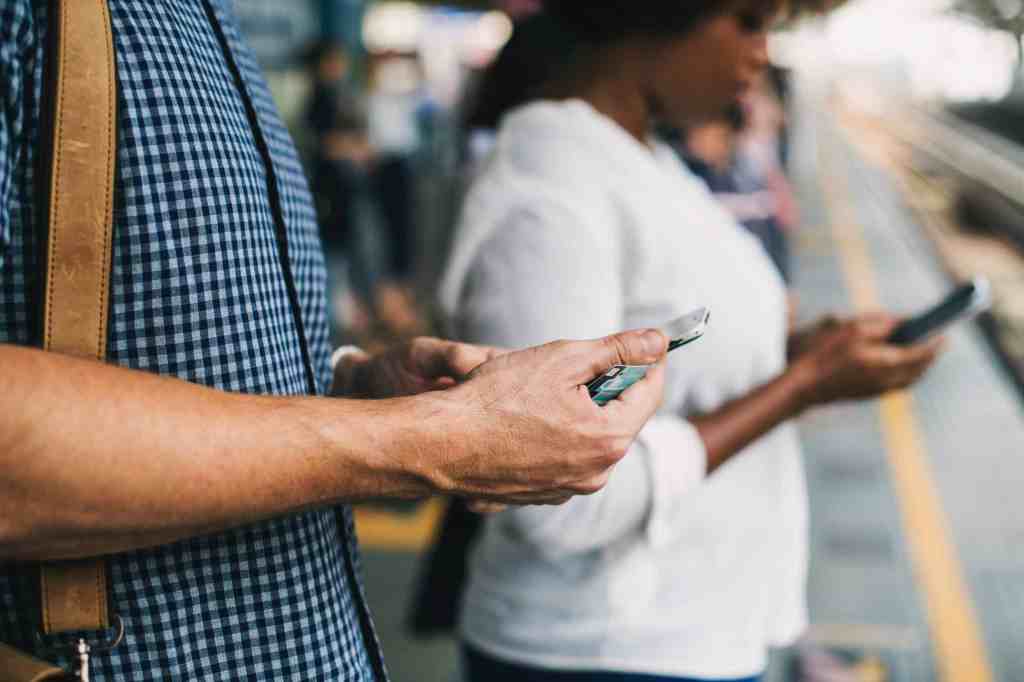 Brands are successfully using retargeting to encourage active buyers or lapsed users to return and complete the purchase in their online stores. In just a few years, it has become an indispensable, everyday tool in marketing. However, many advertisers do not use retargeting for mobile shopping applications.
The functionality of in-app retargeting is the same as with traditional retargeting. Users who have looked at products in the App are found on other websites or apps and moved to buy the products with products that are relevant to them. However, retargeting campaigns can also complement an app marketing strategy to reach people who can not respond to push notifications or can not be reached. According to Accengage In 2018, only 44 per cent of iOS users had their push notifications enabled at all. The technology provider for push notifications reports that even weekly notifications cause 10 per cent of users to disable their push notifications, and 28 per cent of apps are wholly deactivated after 30 days, making them inaccessible to push message users. Without retargeting the reopening of these users would not be possible anymore.
How good the in-app retargeting works, is shown by the example of Lazada, one of the largest e-commerce shops for the Southeast Asian market.
The company had ambitious goals in launching its in-app retargeting. Active users should be asked to purchase the App, inactive users should be turned into active buyers, and the overall use of the app shopping platform should be increased.
The in-app marketing efforts paid off for Lazada: The reach of the campaigns has increased significantly, and the number of daily active users of the App increased massively. All the metrics of the last few months led to a continuous increase in user retention. At the same time, the cost per visit to the shopping app (cost-per-visit) fell by 60 per cent.
Do not be afraid of change – integration is the most natural part
Many marketers are shying away from integrating the retargeting tool into their apps. They mistakenly assume that this is a complex process, similar to the complexity of integrating a webshop. The opposite is the case: established retargeting providers are already connected to many app platforms. If the marketer has also set up an application on one of these platforms, integrating the retargeting tool takes only a few seconds.
Conclusion
In order not to lose any competitive advantages, marketers should not only stop ignoring the app shop as a sales channel but equally establish the associated retargeting, as they know it from the marketing of their e-shop. There is no real difference to webshop retargeting, apart from the growing number of buyers via the mobile channel. Statista data shows that 67 per cent of users purchased products based on their experience with mobile apps. Also, Compuware analysis shows that 85 per cent of consumers prefer apps over mobile websites. Why wait? Your customer is waiting for you to see your mark under his thumb.