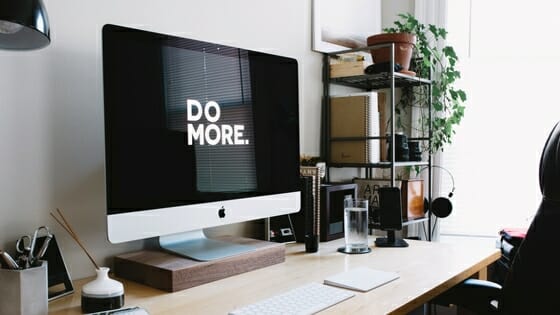 It is often misunderstood that starting a business and being successful means leaving everything and starting full time overnight. However, the experience of entrepreneurs who succeed in living their business shows us that it is quite the opposite.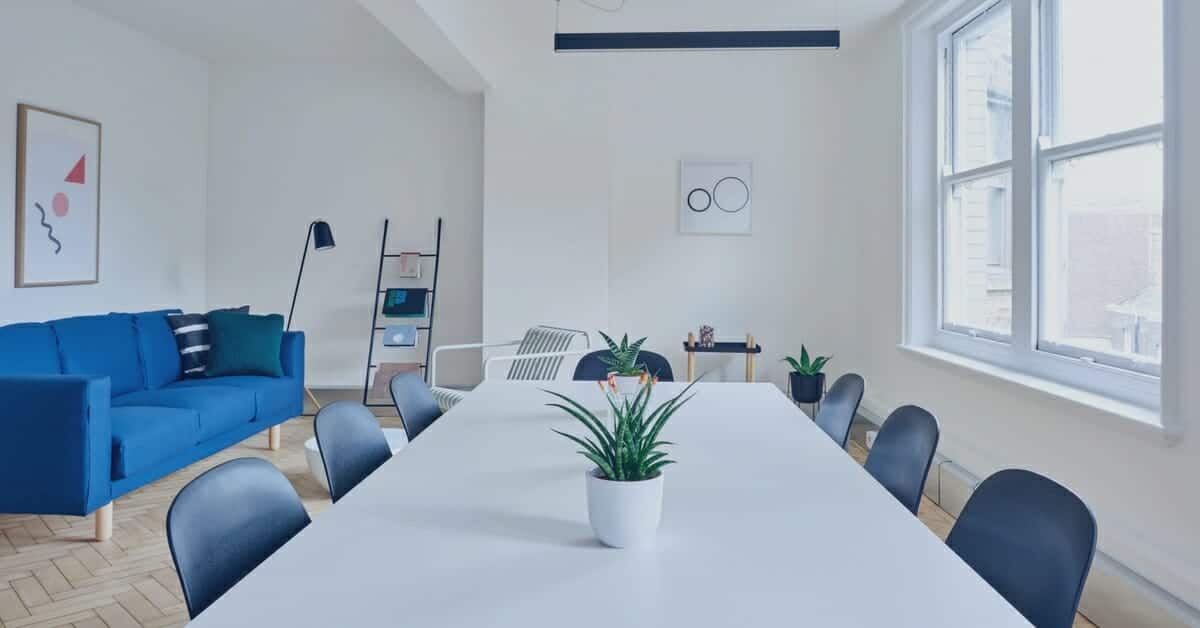 According to Patrick McGinnis, author of The 10% Entrepreneur, most of the successful entrepreneurs in their business today have been progressively successful in developing their businesses, while keeping their jobs full time.
While there are some exceptions for people like Steve Jobs, Bill Gates, and Mark Zuckerberg who left everything overnight and enjoyed almost instant success, McGinnis says the best way to get started is to start a business. Is to begin gradually, while keeping his day job. This is what he calls being a 10% entrepreneur.
If you want to start your business, do not think that you have to quit your job or reduce your hours of work overnight.
Living from your business is the result of a long, step-by-step process rather than an instant change.
Step 1: Start your business while keeping your job full time
The first logical step in getting out of a job and living off your business is to get started gradually while continuing to work full time.
This is the easiest and safest way to start. This puts you under no financial pressure and allows you to explore the field while having a way out.
In any case, when you start in business, you rarely have the financial means to afford to leave everything overnight, and we are, by necessity, forced to continue working to meet our financial obligations.
If you're serious about living your business one day, be patient, do not rush anything, and start taking action today while keeping your job full time.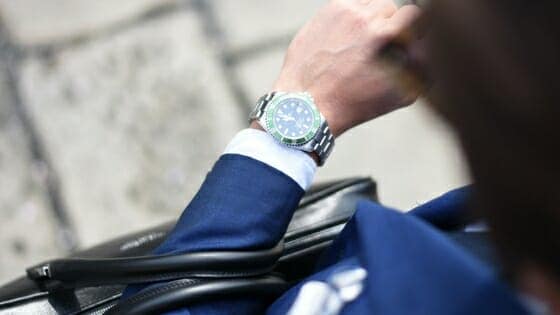 Start your business as a simple "sideline" and start offering your services or creating your product during your time in the morning, evening or weekend.
That's what I did when I started, and that's what I'm still doing today. I work all week, but I reserve my mornings and evenings of the week to develop my company and to serve my customers.
To be successful at this first step, you will need to make space in your agenda to have the time to grow your business while working full time. You must do everything to maximize your time and take every opportunity to work on your project.
In short, as long as your business income is not stable enough to allow you to reduce your hours or quit your job, stay at this point and take your time.
Step 2: Reduce your work hours to focus more on your business
After a while of growing your business, you will come to a stage where your income will start to increase and become more stable, and you will feel that it is time to take a step further to propel your business.
At that time, you can explore the possibility of reducing your hours of work to have more time to grow your business.
Go strategically and according to what your finances allow you. Can you afford to reduce one full day of work? 2 days? 4 hours a week? Calculate your business and talk to your boss.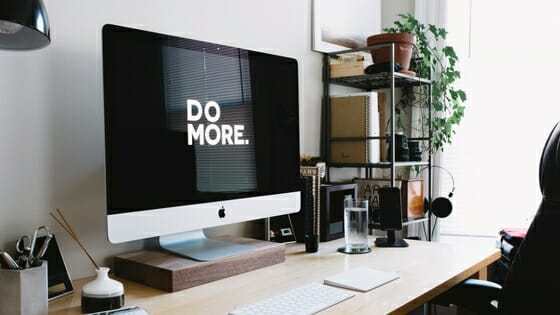 You can go step by step and start by simply reducing one morning a week if you want to be more secure. For example, you could ask to take leave at your expense on Monday morning until 1 pm to have a morning to work on your business.
Or, you can use the secure method from the beginning and ask to reduce one or more days of work in one go. For example, you could ask to spend 5 to 4 days, or 5 to 3 days a week.
For your boss to accept this leave, make sure you can prove that you will be able to take on your responsibilities while working fewer hours for the organization.
If your employer refuses to reduce your hours of work, explore the possibility of finding another job in the same field that would allow you to work part-time.
I know an entrepreneur who did that. He had a full-time executive position in a company for several years, and his employer refused to reduce it to 4 days a week. He left this employer and found a similar situation in a company that allowed him to work four days a week.
In short, when you are at this stage, it is because your business is slowly starting to go well. So be prepared to make bold decisions to move towards creating your dream business, without necessarily leaving your job and putting yourself in trouble.
When you are there, reduce your work hours to have more time to grow your business.
Step 3: Quit your job and start full time
The third and final step is to quit your job and get started with your entire business time.
When you reach this stage, you are close to the goal of living your business. It's finally the ultimate step you've been dreaming about for a long time, one where you can finally tell your employer, "I'm resigning".
At this point, you should have more and more customers and maybe even a waiting list, you should generate income from companies that can cover at least 50% of your salary, you should have put some money aside to cover your backs and feel that this is the excellent season of your life to get you started full time.
If all of these conditions are met, then all chances are on your side for you to be successful. However, nothing is guaranteed.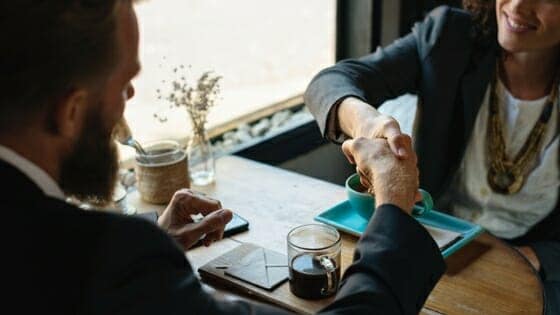 Leaving one's job is a crucial step, and you have a lot to lose if it does not work for you, especially if you have a good job, with seniority and benefits.
So be sure to be well prepared to get started and do not rush anything.
If you are well prepared and feel that it is time to quit your job, make a move, get started full time and try to live your business!
It's finally your dream that becomes a reality. Congratulations!
Case study
In closing, I would like to leave you with the testimony of my father, who managed to start a business and live his business by following these 3 logical steps.
My father has been a salesman for most of his life. He was a sales manager for a company and had significant responsibilities as well as right working conditions.
Now, he has always been keen to start his accounting business and live that day. That's why he began quietly getting ready by going to study accounting while he was in his late twenties.
Then, he began offering his part-time tax filing services to people around him (Step # 1). He had his full-time job five days a week and worked in the morning, evening and weekend on his tax records.
He did this for several years, which allowed him to gain experience, to become known and to generate a good clientele.
After a few years, he reached the stage where he had to devote more time to his business if he wanted to grow it. That's when he left his employer in 2010 and found another job as a sales manager four days a week (step # 2).
This extra day he had just freed allowed him to expand his clientele and double or even triple his income.
Then, in 2015, when his business income was stable, he had put money aside to protect himself, and he was ready to live with his passion, he left his job to start full time in his accounting business (step # 3).
Since then, his sales have grown steadily, and he lives today with his passion!
Conclusion
You too can manage to quit your job and live off your dream business.
It will not happen overnight, but you can prepare for it today by following these 3 logical steps.
Start your business while keeping your job full time
Reduce your working hours gradually
Quit your responsibility to get started full time
If you follow these three steps and everything is going well for you, you will undoubtedly arrive one day to leave your job and live your business!