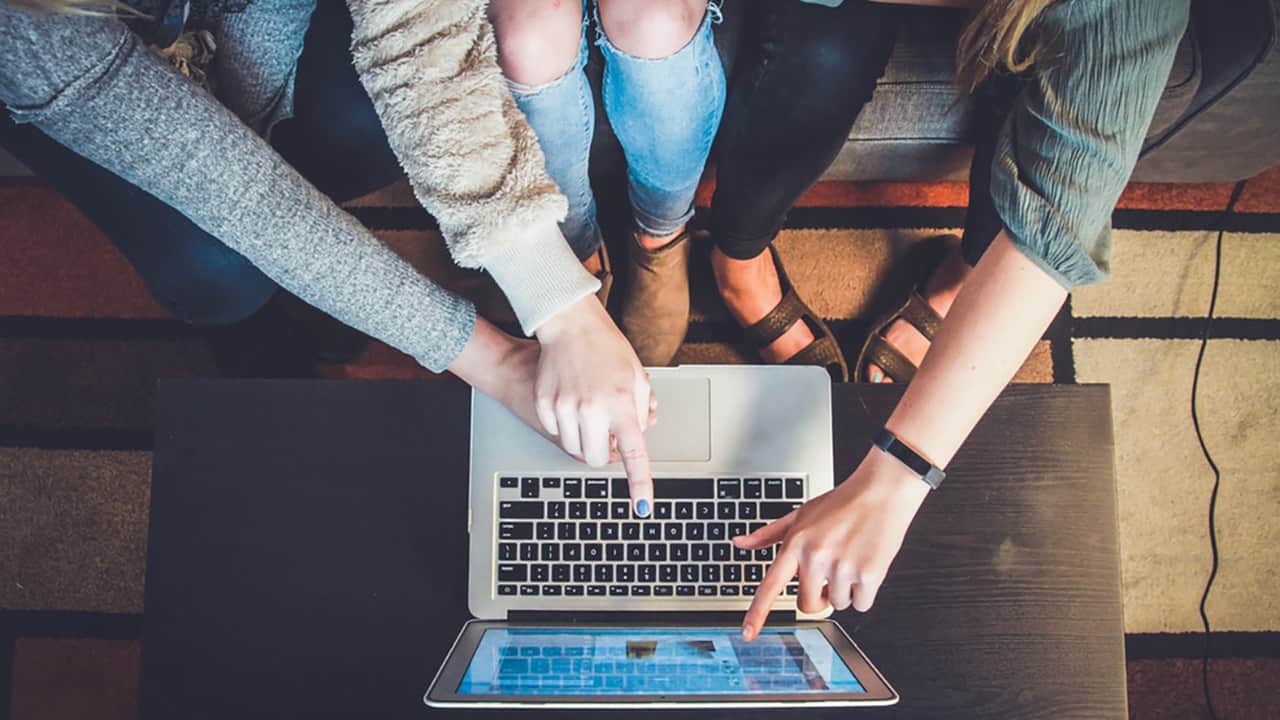 Soon the Christmas madness begins. We'll show you how to use it for your SEO.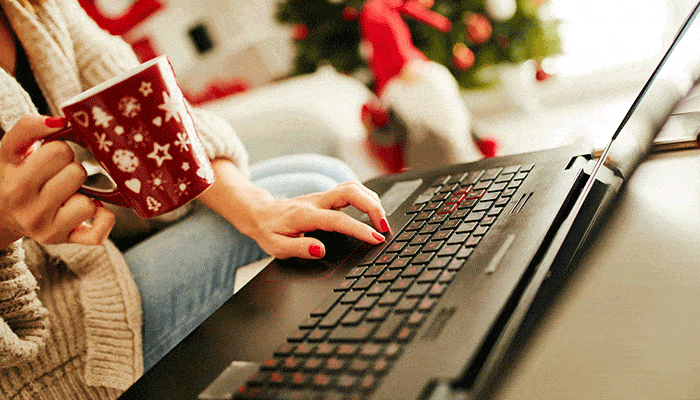 Search engines are the starting point for millions of online searches for the right Christmas gifts for family and friends. I want to show how online businesses find the right SEO strategy to maximize the Christmas season with the following seven tips.
1. Search for gaps and optimization potential
Did you know that "Christmas gifts for women" is googled seven times as often as "Christmas gifts for men"? So men are looking for Christmas gift advice much more often than women. That's not surprising – but it's essential for planning the right SEO strategy for the holiday season. That's why it's hugely important to research the most wanted, relevant, and valuable keywords for the fourth quarter before the peak. There are four essential parts of keyword analysis and optimization:
Studying the essential Christmas keywords in your online industry: This analysis provides a good overview of the gaps and potential your website still has – and whether you already map all the relevant Christmas keywords with corresponding detail or category pages.
Creating new URLs: By looking at keywords, you may have discovered gaps – Christmas keywords that are relevant to your industry but are not yet served by you. Also, there will be new keywords every season, driven by new shopping trends, new brands and new products. With the obtained data, you can now create new URLs with corresponding content.
Research your own Christmas performance: Analyze which of your specific Christmas URLs are already performing very well – and which pages can still be optimized.
Optimization of Existing URLs: After researching, you will know which of your product, category and sales pages can enhance them with current content to best serve the current Christmas season and customer demand.
2. Create top-of-funnel content
In addition to creating or optimizing your product and category pages, as well as Christmas sales pages, for search queries with transaction intent, you also want to make sure you include additional informational content. The vast majority of search queries in Sales Funnel – around 80 per cent – can be assigned to the awareness and consideration area. This means: users want informational content; Answers to questions. At this stage, it is still far from the issue of which online store the purchase is made, but the initial search for product ideas.
As an example, we can again take the "Christmas presents for women" presented at the beginning. Users google and bang that term because they seek inspiration. This is where listings – such as "10 best travel gifts for your wife" – help with decision-making and are an excellent fit for the search intention. If you associate such information pages with your product pages, you can try to convince users who initially wanted to obtain information via conversion triggers to purchase them.
3. Create content for backlinks
A good strategy for an optimal Christmas balance is also to create seasonal content, which is then picked up by publishers, blogs and via social. A test of products and platforms, infographics with exciting facts, a top 10 of the latest, most popular or curious gift ideas or own market research studies with data for your private industry, can increase brand awareness and traffic – and especially generate backlinks.
Media coverage becomes more likely, the more private the information is, the larger the potential circle of prospects is, and the more accurate the content fits the current theme of the newsroom. Whether you're getting backlinks or "just" mentions, any form of attention is good, leading to more brand awareness, direct traffic, and ultimately, better rankings.
4. Optimize for image search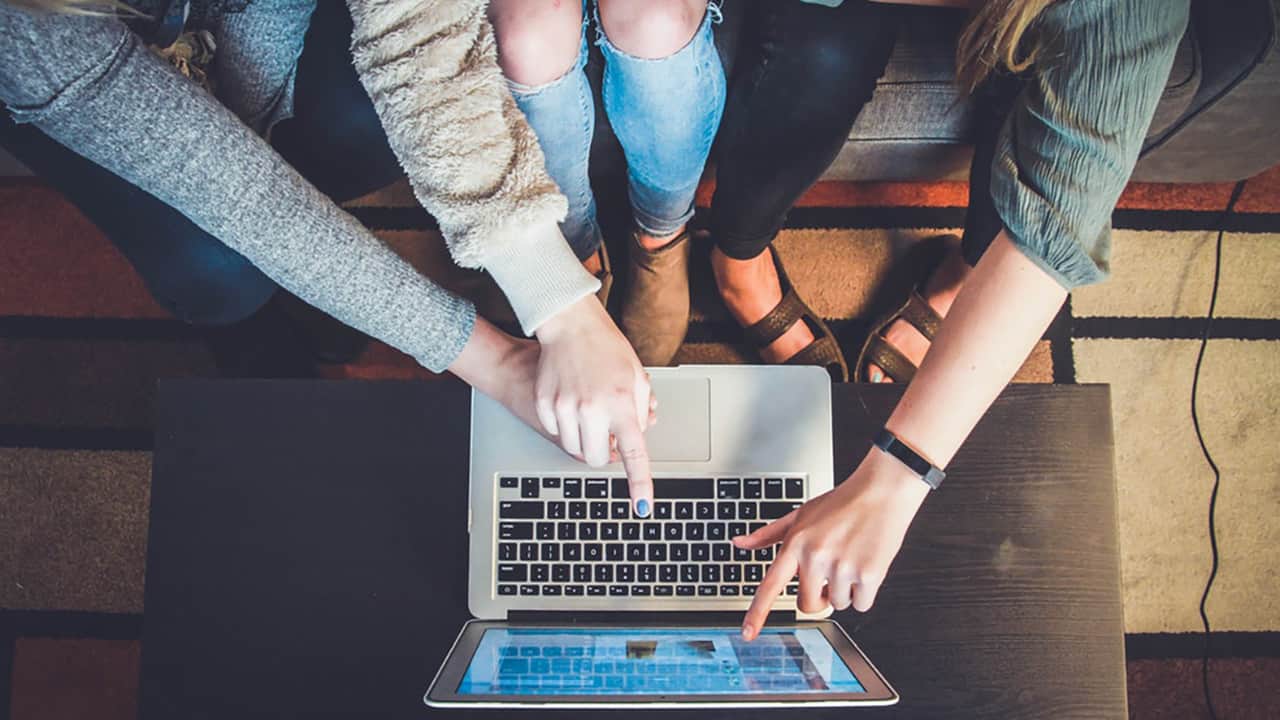 According to Google, 56 per cent of online shoppers say that pictures of products have inspired their purchases – and shopping at Christmas can be a very visual experience, of course. Powerful images motivate people, and you can use that in your search strategy. Make sure you prioritize high-quality product photos on your site, and they're optimized for top ranking in Google Images search results. Google has redesigned its image search feature to help users browse product images. You can now view product details, prices, and ratings for products that rank in image search results. To optimize for Google Image Search, file names, Image title and alt attribute should be as meaningful and rich in relevant keywords as possible. The images used should also be included in an XML sitemap.
5. Good internal linking
It does not always have to be backlinks: A perfect way to spread the link juice on your domain, are internal links. In this case – and should – hard keyword anchor texts are used; SEOs are free in the number and design of this powerful SEO instrument. However, anyone who does not correctly link their content internally for the Christmas season or does not completely integrate the pages into the taxonomy of the website may lose the necessary momentum that the Christmas performance would otherwise absorb. Of course, this includes updating the page navigation to include the Christmas URLs, as well as many relevant anchor text links to link the seasonal content. Internal links to annual shopping URLs are critical to success.
6. Do not forget social networks
Although Google may be popular with a large part of the population looking for Christmas, social platforms such as Pinterest and Instagram are also becoming the inspiration for finding gift ideas, especially when it comes to visual search. So make sure you post visually strong content on these platforms, get relevant hashtags, and get to know your users' browsing habits better to promote the right content at the right time.
7. Start early with the optimization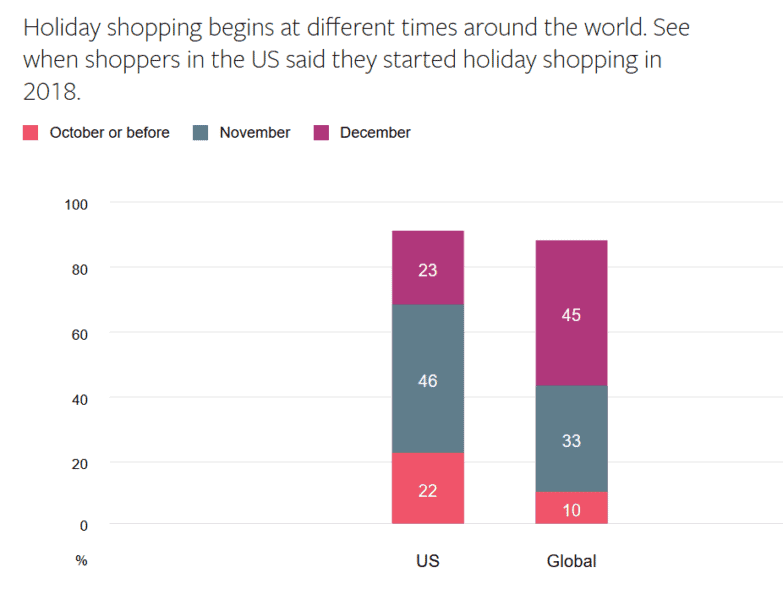 Ideally, the optimization for the Christmas season should be completed by late summer. It takes a while for Google to rank revised pages or wrap newly created content in a top position. This can take some months, according to experience – the more competitive the keyword, the longer it takes. Also, research shows that shopping habits are changing at Christmas; People start Christmas shopping earlier and earlier. So it is all the more important to start early with the SEO and content strategy.
Conclusion
The highest sales of the year also in online trading has begun – and the preparations of online shops should ideally start already in the summer. If you have not started yet, you should quickly optimize the website for the Christmas business. In addition to the comprehensive keyword research with the creation of new and optimization of existing content, there are several right SEO strategies to profit from the Christmas business. So creating top-of-funnel content as a conversion trigger can have a lot of effects; as well as the creation of content for product comparisons results from own market research studies or listings for the attention by media and the generation of good backlinks.