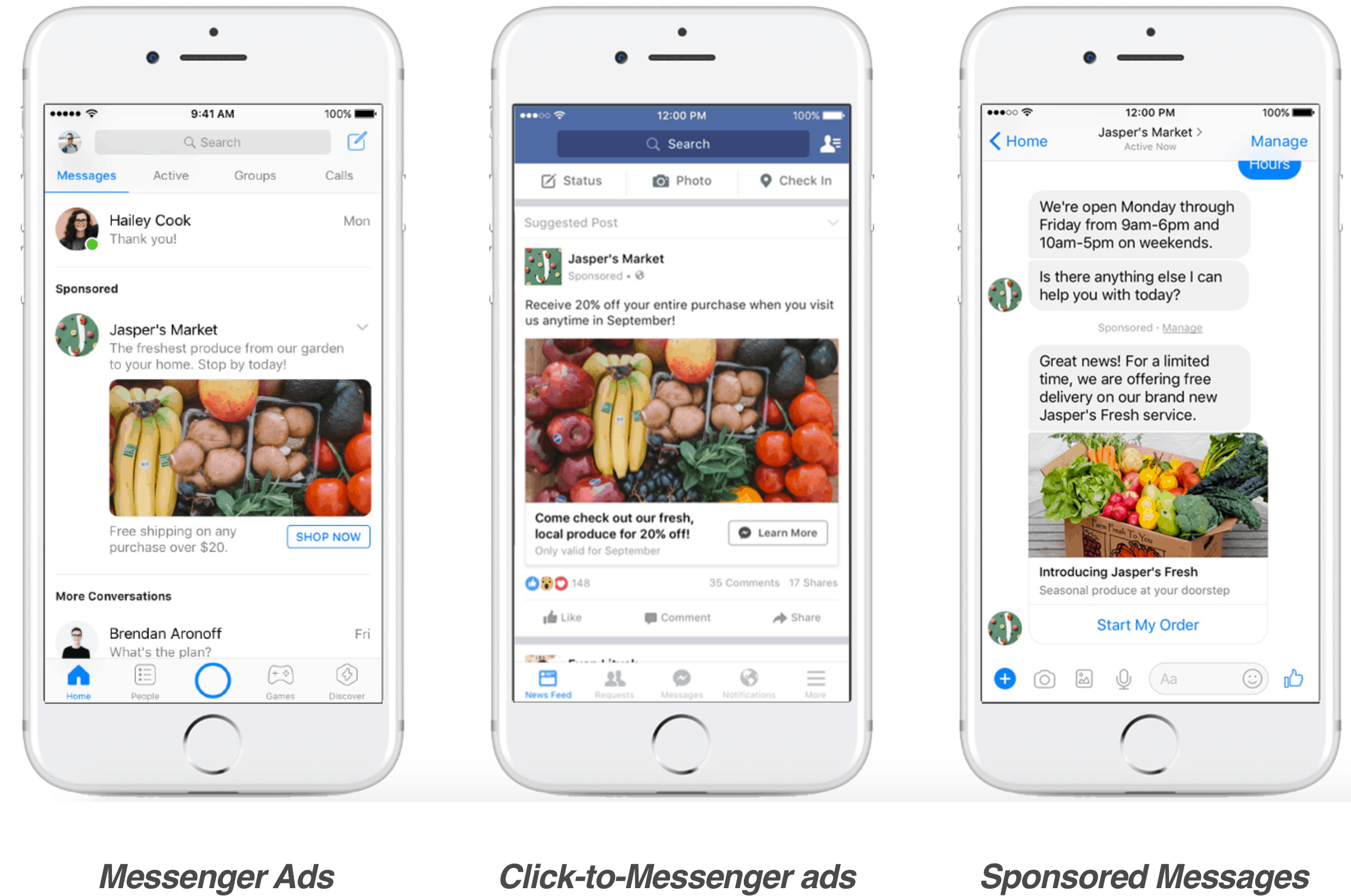 Both influencers and messenger marketing should be part of the advertising mix for brands. But why not just combine both forms successfully?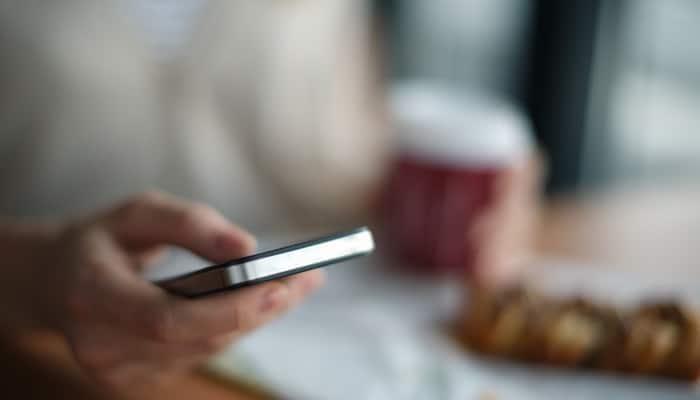 © Andrej Lišakov – unsplash
Influencer and Messenger are the new dream couple in brand communication. Both marketing disciplines related to this are young, enormously successful and very efficient. Used together, the strengths of influencers combine to be in direct contact with people and to be authentic, allowing messenger services to reach the target audience, where they are. A short inventory shows the potential.
Influencers in marketing
The influencer has many faces. The term refers to top influencers with high-reach social media accounts and many hundreds of thousands of followers and fans as well as nano-, medi- or micro-influencers. The latter are generally knowledgeable in a specialty and have up to 10,000 followers, often only around 1,000. This group is also referred to as Brand Ambassador, Testimonial, Brand Ambassador, Brand Advocate and Brand Expert. They have a personal relationship with the product they are introducing, and they are convinced they are already fans of the brand.
That's why micro-influencers are often the preferred choice in marketing because the conversion rate of advertised products is high. They are believable, persuasive and the responses to the content they post are authentic. Some brands also work with many micro-influencers, which adds up to the reach of a top influencer. Quality stands for quantity – but why is that?
The relevance of recommendations – instead of reach
A B2C brand must be perceived in the first step and preferred in the second step when buying. Marketing should create incentives. In addition to orchestrated marketing in the channels that are used by the target groups, efficient marketing also needs recommendations that people trust. At the same time, influencers can play a decisive role. Anyone who chooses influencers in marketing, of course, would like to use the awareness of the influencer or his or her fans to multiply their brand awareness and conversion. But: In recent years, almost all investigations on the subject have shown that opposite effects occur, the more significant the account. The translation goes down.
For marketing managers, therefore, the engagement rate plays a crucial role. It shows how the fans interact with a post, likes, comments, and referrals. Brands are well aware of whether they could create relevance with the influencer, whether his or her followers could accept his brand recommendation and he or she could increase branding or sales. If influencer marketing works in social media marketing, does that also apply to messenger marketing? And what is that anyway?
Messenger marketing is still underestimated
Messenger Marketing is revolutionizing customer communication. Sounds big – it is too. A chat on a website at the moment of use or information in a messenger service allows a personal one-to-one communication. This creates trust and increases customer loyalty. The applications of chat and messenger services like Facebook Messenger, WhatsApp and Telegram, are all areas of marketing. Whether information, advice or customer service – a messenger invites you to a conversation and this advantage customers take true.
It is also important here: quality counts. In Messenger services, we are more private; companies should not use the channel as an advertising channel, but actually for Conversational Marketing, as a communication channel. WhatsApp, for example, already limits the use for businesses: From 7 December 2019, the Facebook subsidiary prohibits companies from mass mailing. This draws attention to the WhatsApp Business Solution API, an interface for WhatsApp-verified Business Solution Partners that companies can work with.
The advantages of messengers in marketing unfold ideally in 1: 1 communication, in real dialogues. Only those users who have registered for the receipt of company information of any kind are addressed and reached. So, when businesses use a messenger, they should be able to be reachable and respond to customer pull communications. Customer satisfaction can be increased enormously, especially in company complaint management, when a question is asked by Messenger and also answered – at least shortly.
Direct and fast communication with the customer is the key,
Another advantage is the combination of automatable messages and personal messages, in real-time or with a time lag. Especially chatbots show how well this can work: For standard questions, there is a pool of answers from which the bot chooses the most appropriate one. If the customer is not yet satisfied with the response, he is redirected to a human expert who will help him. Or he offers to contact you at a later time if an expert is available. Target groups can not be reached faster and more precisely than with messenger marketing.
Promising Link: Influencers in Messenger Marketing
If influencer meets Messenger, we have the new dream team in marketing. The influencer brings credibility and authenticity, with the Messenger, companies can establish 1: 1 communication and lead individual dialogues with customers. There are hardly any limits to creativity.
Some examples:
Many know the influencer Take-Over from Instagram: Brands pass their account on to a relevant influencer, who then posts content of their choice for a specified period. One advantage: the influencer draws in with his followers, many of whom remain faithful to the brand in the future. Another plus: The other style brings freshness into your account and also provides for followers. What is already established in social media, is also in the messenger marketing.
Or: The brand experts are coming. For many brands, another group is exciting in terms of communication: brand experts, genuine fans of the brand, who are very familiar with the brand or product world of the company. They too are influencers, and they can be available as experts for clients and, for example, can be approached and consulted on the company's website using the Chatbot technology. They work on behalf of the company, without fixed times, so even in the evening or on weekends, and from any location.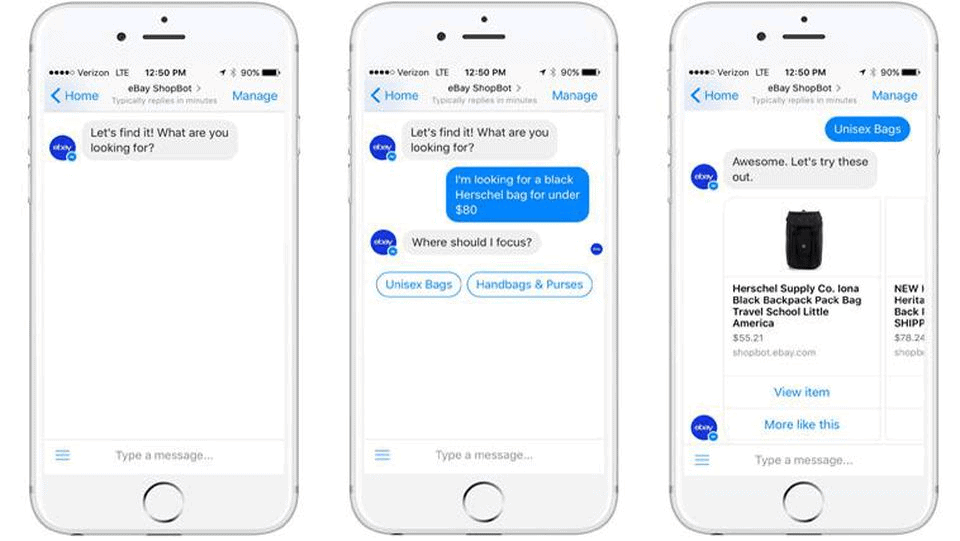 Messenger marketing can also be done with individuals instead of bots,
Influencers in chat: Whether the parallel conversations with an influencer to a YouTube video of business, linked to a raffle or the personal travel tips of an influencer in chat learn – the possibilities, with the help of influencers and messengers to promote a campaign or action of a company, are incredibly diverse.
Essential for companies is also here: The choice of the influencer must fit the company. Users notice immediately if it's the marketing department that writes the answers in the chat. The desired closeness and emotion that a conversation with the esteemed influencer triggers should not be thwarted by too ambitious marketing messages in the chat.
Conclusion
For content marketing as well as for sales and customer service, messengers are excellent tools that can play an essential role in customer satisfaction in the customer journey. Companies that use Messenger to work with selected influencers that match the company and brand messages, whether in action or the longer term, can benefit from the reach and credibility of the influencers and expand on the brand. This is how Conversational Marketing can develop optimally.