Believe it or not, the US is still the land of opportunity. Because when it comes to the development of new business ideas with great potential, contemporaries on the other side of the Atlantic have the edge. This is mainly due to historical and cultural reasons.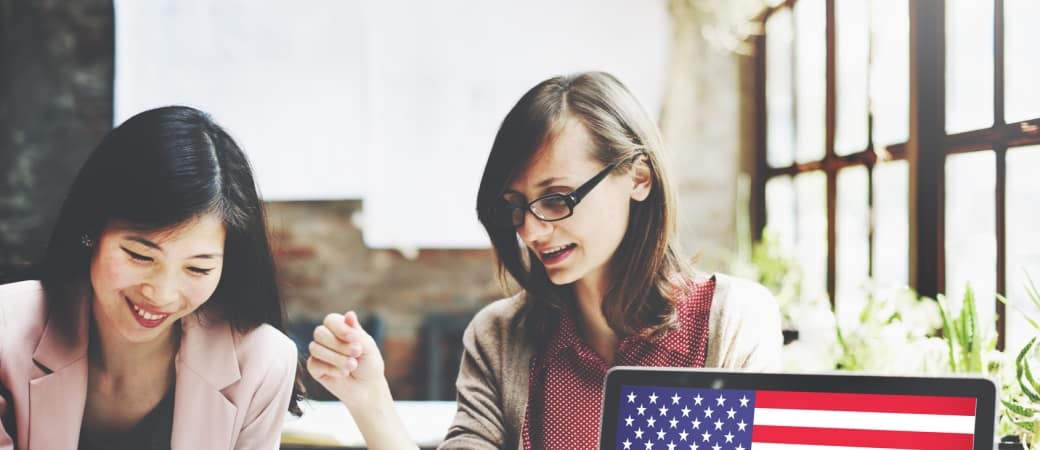 Compared to Europe, unconditional belief in one's abilities is much more pronounced in America. The desire for something new is more significant, and the risk appetite higher. It is just the typical pioneering spirit that drives start-ups in the United States. While in Europe new business ideas usually cause scepticism among authorities and banks, in America, it seems to be the other way around. Therefore, it is always exciting to deal with new business ideas from the United States. Because many new business ideas – if they were successful in America – often copied in Europe.

From hairstyle advice by video to dog rental to automatic dog tracking
Who has not even wondered what he would look like if he missed this hairstyle? The hair salon often lacks the time for counselling because the client is under stress. Discussing your hair styling ideas with the hairdresser in advance via Skype video conference is an idea that puts an end to everything with quick shots around your head. The online counselling system has it all because it can be applied to many other service industries. In Europe, too, projects with similar ambitions are likely to gain widespread acceptance.
Other business ideas, however, which had an overwhelming response in America, are likely to face ethical concerns in Europe, such as a rental agency for dogs. She wants to help people who love dogs but are not allowed to keep them in their home or have no time for their dog. A few regular masters or mistresses, who take care of each other lovingly to the four-legged friends, are always better for the dog than a dreadful existence in the shelter. It is difficult to say when this realization will prevail in our country too.
For courageous founder pioneers in terms of animal love on time, the business idea is always worth a try. In contrast, a very different "animal" business idea Made in the USA in Europe is likely to encounter considerably less resistance: Dog tracking via GPS  is a solution for those who have lost their beloved four-legged friend or those who want to prevent it at all costs. A text message informs the owner immediately when Bello moves in unknown territory. A great idea, especially since the system is also suitable for prevention against dog theft. By contrast, less animal is in a shop, the house over 6,000 household products delivers and even fabulously cheap. A smart business model makes it possible to include promotional and discount coupons, making it even 30 per cent less expensive than the discounter around the corner.

Rent instead of buying – a trend prevails
Renting instead of buying is a megatrend that is beginning to gain momentum in our country too. Children's toys are ideal for this because the little ones develop so quickly in a particular phase of life that parents can barely keep up with the rapidly changing interests and needs of their children. The constant purchase of new toys not only spills the nursery but also goes huge in the money. The idea of renting used toys for rent is an ideal solution, which spares the wallet and still allows the children to use all imaginable toys. Even for those who do not know where to go with used computer games, there is now a solution. By renting used computer games Not only can you make good money, but you can also earn credits that allow computer game enthusiasts to borrow games they do not own from others. This will enable you to use new games virtually for free.
Business ideas that focus on the human play instinct are vastly expandable, as the design with the mobile video game paradises shows. Campervans and caravans fully equipped with video and computer games that can be rented are the hit at every party, not only for children and adolescents but also for adults. The video game mobile business idea is so prevalent in the US that it even exists as a franchise model. For founders a great thing, they can enter but with little equity in a business concept that has already established itself on the market. With the growing flood of computer games and corresponding demand surely also for Europe, a highly exciting idea, which recommends itself for the imitation.

Ideas that you can eat
Business ideas for physical well-being are in high demand. It is therefore not surprising that many of these ideas are very successful and that in the USA, new and exciting business concepts are being developed on this topic. Whether it is about shops with high-quality frozen food for children, where parents with little time for cooking for the offspring healthy and varied and above all children's taste dishes can buy or traditional nibbles like popcorn in exceptional flavours. Always well-tried and familiar is imaginatively developed further and marketed initially.

BUSINESS IDEAS FROM AMERICA CONQUER THE WORLD
Many new trends, which have now taken hold in Europe as well, are based on business ideas that originate from America. Be it online marketplaces where offers are brokered as deals between companies and customers or online agencies for the worldwide brokerage of private accommodation. That sounds all serious and reasonable. That's it. And above all, successful, because GROUPON and AIRBNB now know almost every child. Not to mention global trends like social media, which also have their origins in the US. Here, not only the first "Like" button was clicked as a "Like it" button, but also the communication phenomenon Twitter was invented. But these are not just well-known trends From the USA, which offer the potential for Europe, but also mostly unknown business ideas from America have the stuff to make a career here, as the following examples show.
School and study cost a lot of money and textbooks are no penny novels. What could be more evident than to sell them profit after use? In any case, the purchase of used books is already well organized in America – to the benefit of both sides. This used to be just as rare as postal services in miniature format. But since a smart founder discovered the potential and in San Francisco, the smallest postal service in the world opened, it is different. She scored a direct hit and was surprised by her success. In the meantime, she has customers all over the world. Not only exceptional projects have the potential for success, but also new business ideas that pick up current trends as with the solar handbag. Plans and projects around the topic of solar energy justify a boom beyond compare and seem to stop at nothing. The photovoltaic bag with solar cells is still a prototype for charging mobile phones. It may soon be available everywhere.

Fitness boom – the unlimited potential for business ideas
Those who want to stay fit and healthy now have an alternative to the gym: striptease'The good old art of' self-draping 'has become acceptable as a fitness method and studios are springing up all over America like mushrooms. And that in the US, of course, which many people regard as a stronghold of prudery. The implementation of this business idea should be easily possible in Europe because fitness boom and enthusiasm known sports, no limits and a new fun and martial arts conquer the world. MMA Mixed Martial Art is such a trend that has gained a foothold everywhere. Every new direction and movement shapes your styles and outfits, which are essential. Anyone smart enough to recognize this potential and to professionally market-related equipment and fashion understand how the shop for MMA, can sustainably benefit from these trends. From the beginning.

Nothing seems impossible 
It automatically comes to mind when you look at business ideas from the US. From the one-million-dollar page about sponsorships for the weather to the webcam shopping the spectrum ranges and it does not seem to be exhausted yet. Permission is just what pleases, does not violate good customs or laws and of course, promises business success. As much as one or the other may feel the ambiguous feelings of the "American Way of Life" – the girls and boys from the States seem to have a better mood: the courage to take new and extraordinary steps.
If successful business pioneers in America had followed the opinion of experts at the time, the personal computer would never have made its triumphal march around the world, the Internet would have remained a purely academic matter, and a smartphone would be nothing more than a cipher for a particularly handy little phone. In the meantime, however, the European start-up scene has caught up powerfully, and in Europe as well as tremendous and promising business ideas are born.