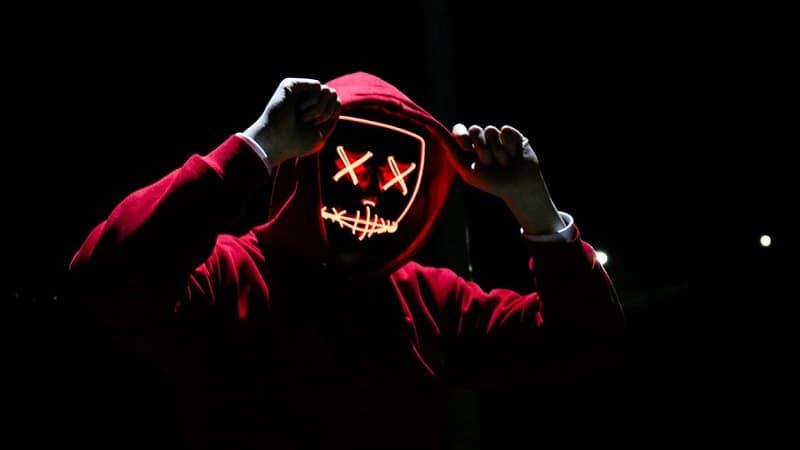 Dark Social is reminiscent of the Darknet, sounds like secrets, somehow wicked – and criminal. And yet we use almost all of these dark networks. Together we bring light into the dark and explain why the dark side belongs in every right marketing mix.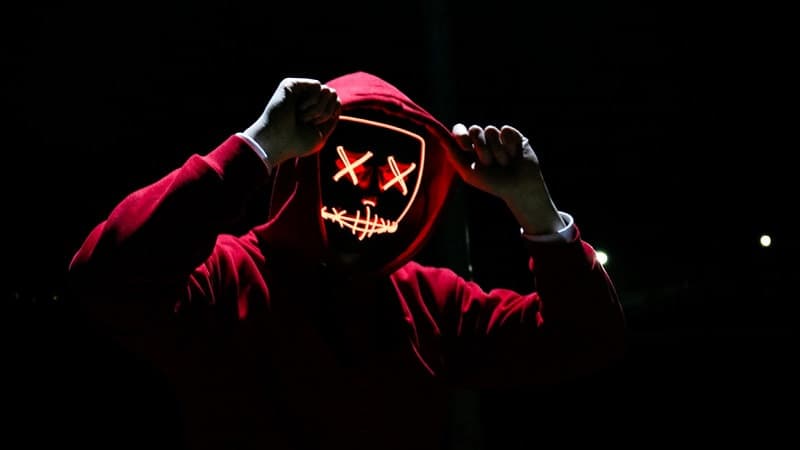 One thing in advance. Even if it sounds like that: Dark Social has nothing in common with the above properties. Although in this case, exceptions confirm the rule. But we'll talk about that in detail later.
No. Basically, Dark Social simply describes sharing information through messenger services like WhatsApp, via email or in closed groups on social networks.
This happens daily, with no evil ulterior motives, and includes the sending of links to cooking recipes as well as groups who arrange to run together via the messenger.
Why is that called Dark Social?
The term "dark social" first fell in an article in the journal The Atlantic.
Alexis Madrigal, the magazine's former editor-in-chief, describes in this article the phenomenon that many contents is shared by websites and social networks by copying the URL of the material and then sending it by email or messenger.
Tracking? Wrong! As a rule, marketers can not track where the visitor came from and how high the percentage of content shared via Dark Social really is. They just fumble in the dark.
OK, understood. But why should I use it?
This question is easy to answer: To remain relevant in the future, brands around Dark Social will hardly get around. This statement is easily justified by statistics and representative surveys.
1. Messenger is among the most popular social networks
Statista listed the world's largest social networks and messengers by the number of monthly active users in January 2019. Following Facebook and YouTube, WhatsApp, Facebook Messenger, and Wechat are followed by three messenger services. Only in sixth place followed Instagram.
2. The lion's share of all web content is shared through Dark Social
In 2017, according to Radium One, the percentage of content shared via Dark Social was already 84 percent!
3. They reach less accessible audiences
According to Radium One as well, a whopping 46 percent of people over the age of 54 share content exclusively via Dark Social. In this context, I would like to remind you of the demographic pyramid of age: Europe is getting older, and the target group 50+ will continue to grow in the future.
But not only the top of the pyramid, but also their base – so the very young – can be better reached via messenger. While platforms such as Instagram and Facebook are often still on the red carpet for parents, messengers are generally not affected by this ban.
Services such as WhatsApp, Telegram, Discord, or Wechat can thus become a new merchant store and bind young people to brands at an early stage.
4. Dark Social is trustworthy
Ever since the recent data and fake news scandals, services with one-to-one communication enjoy greater trust in audiences. When in doubt, I tend to trust my friends, family, or acquaintances rather than posts of doubtful origin on Facebook.
But not only the preservation, but also the sharing of information is more comfortable here. Very few users would like to share their job change intentions via the newsfeed – or talk about money: a worthwhile playing field for many industries.
5. More attention
If a good friend sends me a link to an article, I'm more likely to really read it. He already pre-selected it for me, rated it and found it interesting. If he shared the same article in his newsfeed, I probably would have overwritten it.
The reasons for using Dark Social speak for themselves. But how can you properly use the "hidden" platforms as marketers?
Use Dark Social properly
Advertising on Dark Social means more than just encouraging people to share content. In the recent past, some cases have emerged that give a good sense of what's possible.
Best Cases
Adidas launched Tango Squad in 2015 and has been activating teens around the world to join Facebook Messenger groups to become members of the Squad.
For the launch of the new G-Class, Mercedes-Benz invited users to accompany two photographers on their road trip through the Finnish taiga. They were rewarded with impressive pictures and a hitherto new form of storytelling.
Bestselling author James Patterson released his latest thriller "The Chef" at the end of 2018, first on Facebook Messenger. The free release was supplemented by video material and additional background information on the individual characters.
These three – yet very different – cases show how dark social platforms can be used creatively to strengthen their own brand awareness.
But do not worry: it does not always take the big idea to use Dark Social for yourself. As mentioned above, networks are often used to share personal tips and share content that is considered relevant.
So why not simplify exactly this sharing? A button with which content can be shared by clicking on WhatsApp and Co. can contribute its part to success. The effort remains relatively low.
A downer remains
As mentioned earlier, there are cases in which Dark Social has been exploited to do something harmful. In a previous post.
The most recent Brazilian election campaign also took place mainly on WhatsApp. The newspaper "Folha de São Paulo" now revealed the questionable methods of the right-wing national president Jair Bolsonaro.
He commissioned several agencies with targeted false reports in WhatsApp feed and thus favored his choice.
For this reason, from December 7, 2019, the platform wants to prevent bulk messaging. WhatsApp will amend its terms and conditions to officially ban any abuse of the network, as in the Brazilian presidential election. Violations are then even prosecuted.
Of course, this is also behind the economic interests of Facebook Inc. – because the free-range is expensive for the Group, where they could easily monetize messaging for companies to their customers.
Conclusion
Even if now and then the dark side of Dark Social is reported: In the future, hardly a brand will be able to do without it. By the year 2020 at the latest, when WhatsApp officially allows advertising in its service, dark social marketing will also find its firm place in the marketing mix here on land.