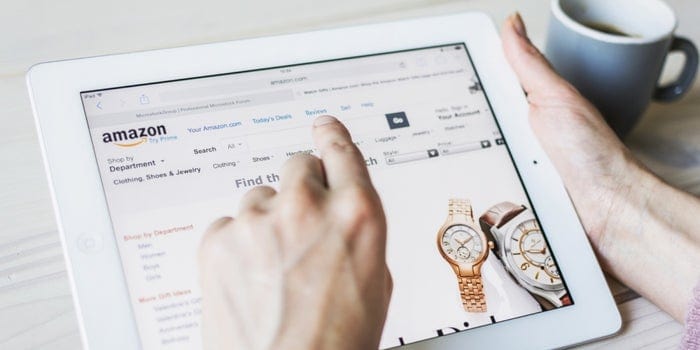 Other countries, other customs – that also applies to e-commerce. If the business is thriving in German-speaking countries, it pays to think about opening up new sales markets. But the jump across the borders is not only technically demanding.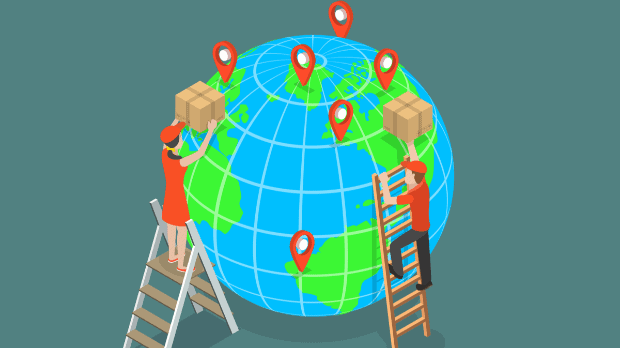 While e-commerce in Central Europe is currently achieving lower growth rates than in recent years, according to the latest European E-Commerce Report, there are still welcome expansion opportunities in southern Europe with 18 percent and in Eastern Europe with 15 percent. It looks even better in emerging markets – here, cross-border marketplaces from Amazon to eBay and Alibaba expand the offerings for customers and enable cross-border online trading with minimal overhead. For traders who succeed with their product in this country, this opens up excellent opportunities to scale the business and also to find other sales markets that match their own product.
Regional market conditions
First and foremost, it is essential to select countries that are eligible for expansion. "How big and how well developed the respective market should be one of the first questions a shop owner asks," explains Johannes Kotte, Managing Director of the shopping platform Ladenzeile.de, which now offers online retailers access to 13 European markets offers. "The questions of how high the e-commerce share of the entire trade and which annual growth rates can be achieved should also be in the foreground. In this context, even small markets can be exciting if you are the first with a specific product or business model, "says Kotte. On the other hand, even in low countries, there are often strong local competitors with a stable position and a very loyal clientele.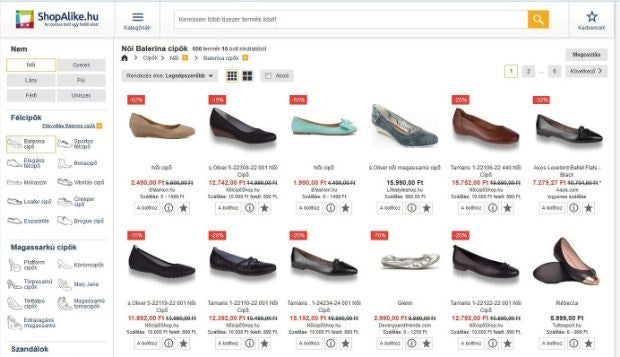 When searching for suitable framework data, online retailers need more than the information provided by the foreign trade chambers. "In any case, data should be underpinned with market research data and competitive analysis to provide a valid assessment of a potential new market," said Mareike Busche, general manager of global online consulting Kyto. "Important key data for this are wishes, needs, price sensitivity, and purchasing behavior of the potential customers as well as their requirements on product characteristics such as the design." It is recommended to select the most critical KPIs and measure them in a monitoring dashboard.
This allows risks to be recognized in good time. In the view of Johannes Kotte, the offer compared to the competitors and the number of customers is particularly important KPIs for the retailer – as are the click and conversion rates, sales figures and not least the size of the average shopping cart. "These KPIs show traders where they are." When assessing their own successes, they should rely on a combination of gut feeling and data-driven monitoring of sales and business figures. Sometimes less is more because you know at a glance where the company stands. "In the assessment of their own successes, one should rely on a combination of gut feeling and data-driven monitoring of sales and business figures. Sometimes less is more because you know at a glance where the company stands. "In the assessment of their own successes, one should rely on a combination of gut feeling and data-driven monitoring of sales and business figures. Sometimes less is more because you know at a glance where the company stands.
Especially in more exotic markets, it can also be helpful to have a consumer insights service that analyzes current consumer behavior and can thus support manufacturers and retailers in sales and marketing-relevant decisions. For example, a social listening tool such as Linkfluence crawls data in 24 countries for dairy manufacturer Danone. Collected and analyzed is the perception of certain brands and products. The AI-based algorithm analyzes 200 million publicly available conversations and images daily, according to the company, to provide a meaningful picture of how certain products are perceived. While Danone uses monitoring to analyze already developed markets, this strategy can also be tackled before entering the market,
Understand the mentality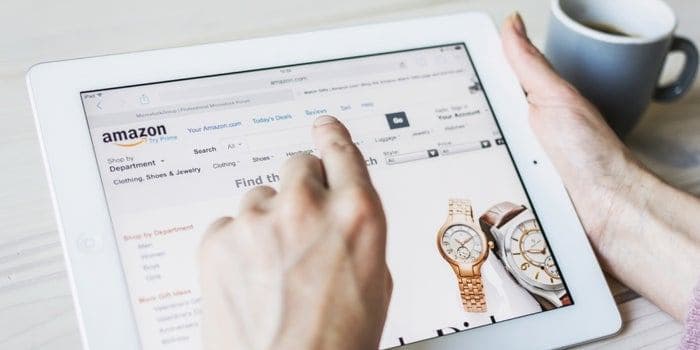 In addition to these underlying conditions, understanding the mindset in the target market also plays a decisive role. To overcome cultural or linguistic barriers, experts from the respective target market are in demand, who, ideally, not only know the culture well but have also grown up there. The more exotic the market, the more risk traders take. Whether a company maintains a base in the respective country or operates the business centrally from Germany is a matter of opinion and also depends on the distance and time difference to the individual target market. For example, the company Visual Meta, which belongs to the Axel Springer Group, operates all portals of Ladenzeile.de centrally from Berlin, whereby the delivery logistics are the responsibility of the respective retailer.
A reasonable compromise for companies already present in other countries may be to enter the market via a central and appropriate state in the respective region. For example, Aldi operates its China business from the established market of Australia, and the Eastern European business is also run by many e-commerce retailers from a central market, for example, from Poland or Hungary. Already topics such as logistics or returns management can be kept better in this way – and this can be a real challenge already in Eastern European markets (and even more in Asia or South America), where it is often difficult to get to any address promptly to deliver outside the agglomerations.
Parallel to its own localized online shop, it already offers, about creating awareness in the target market, to be listed at the respective Amazon Marketplace. Especially Amazon enables international sales and stocking on-site with little effort. This may seem more expensive at first, but is usually the more efficient, easier-to-scale method for direct market development because it helps to avoid costly wrong decisions.
Especially in a B2B environment, it can also make sense to look for a local sales force that does not offer any direct competitor products, but instead has complimentary offers that are suitable for one's own product. This creates synergies and promotes awareness in the new market.
Localization and Webdesign

A critical factor in e-commerce, of course, is the online shop itself. Because unlike other companies, which often only have to locate and translate a few pages, the shop is the centerpiece of often thousands of articles whose description must be made in the respective national language. Even in countries with lesser-used languages, a local language store is a must and is expected by more than three-quarters of consumers, according to a study by the E-Commerce Foundation. Employing a translation service for this is not just money, it's also a time-consuming task.
Machine-based text generators are therefore more than just a stopgap solution – but in the best case those that do not work on a direct translation basis, but create content based on databases. Translated is not so in the classical sense. The texts are generated based on a linguistic-grammatical set of rules. Once the documents have been created in one language from the database, and the framework of database fields and analytical expressions of descriptions is clear. Translation into other languages ​​is no longer a significant (temporary) hurdle.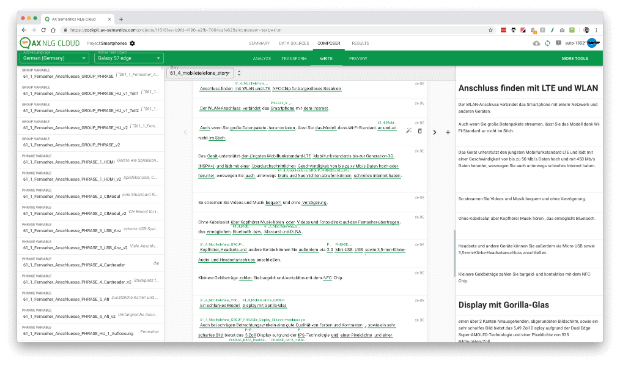 Christian Meyer, Managing Director of Unaice, a service provider for automated text generation, relies on the technology of the Stuttgart text robot startup AX Semantics. For the furniture retailer Home 24, the company has prepared to enter three new national markets: "Within seven weeks, we were able to create many thousands of article descriptions through the machine."
Looking more closely at such texts, it becomes difficult in the blind comparison to distinguish which books the machine and which man has created. Also, documents from the software robot, even if it is a large number of similar articles, rarely inconsistent quality. So that the texts are not all uniform, the system can vary the formulations and constructions through the use of rules and synonyms. And also check which variant provides the best conversion based on A / B tests. Also, SEO findings or other preferences, which has been implemented in a text, can be applied to all other article descriptions.
Apart from the pure text content, shops vary significantly in their design and aesthetics, especially when it comes to markets outside of Europe. While in many Asian markets, pictures dominate and fashion themes tend to be trivialized, in the western markets, many technical data are required.
There are also differences in customer approach: While German customers are often more reluctant to respond to direct and personalized customer contact. In Italy or France, it is more common to inform customers via newsletters directly and with great campaigns.
In Asian markets, on the other hand, referral marketing plays a much more significant role than we do. "Anyone who wants to win over Chinese customers should not forget about the Chinese in Germany as their target group," says Gina Hardebeck, the managing director responsible for the China business. Agency Storymaker. "They are in close contact with their families, are multipliers and help to transport a topic or a product from Germany to China." Also, story-telling is enormously important, especially in the Chinese market. "Chinese people tend to buy products if they know the story behind them, the origin and the production of the product."
Hardebeck has therefore implemented the history of the traditional Sacher and the history of the Sachertorte for the Chinese market. "Wechat is the ideal communication and marketing channel in China for telling such stories."
Also, companies will see very quickly that especially Eastern Europe, South America, and not least, the Middle East and Asia set clearly other priorities in search engine marketing and online advertising.
Mareike Busche of Kyto also explains. "Some of the critical digital channels for the B2C sector, such as social media or AdWords, do not function in the B2B industry, depending on the product or industry, or only to a limited extent. At the same time, it is often necessary to use traditional, hard-to-measure channels such as trade fairs or print advertisements. "
But despite all the differences, there are many similarities in economic and legal terms. The EU internal market, in particular, has simplified a lot here – legally and about the localization of shops. For all expansion opportunities for online retailers, especially in the EU single market, it helps to limit themselves initially. Ladenzeile Managing Director Johannes Kotte agrees: "I would recommend focusing on a few markets rather than tackling many countries with half-heartedness."