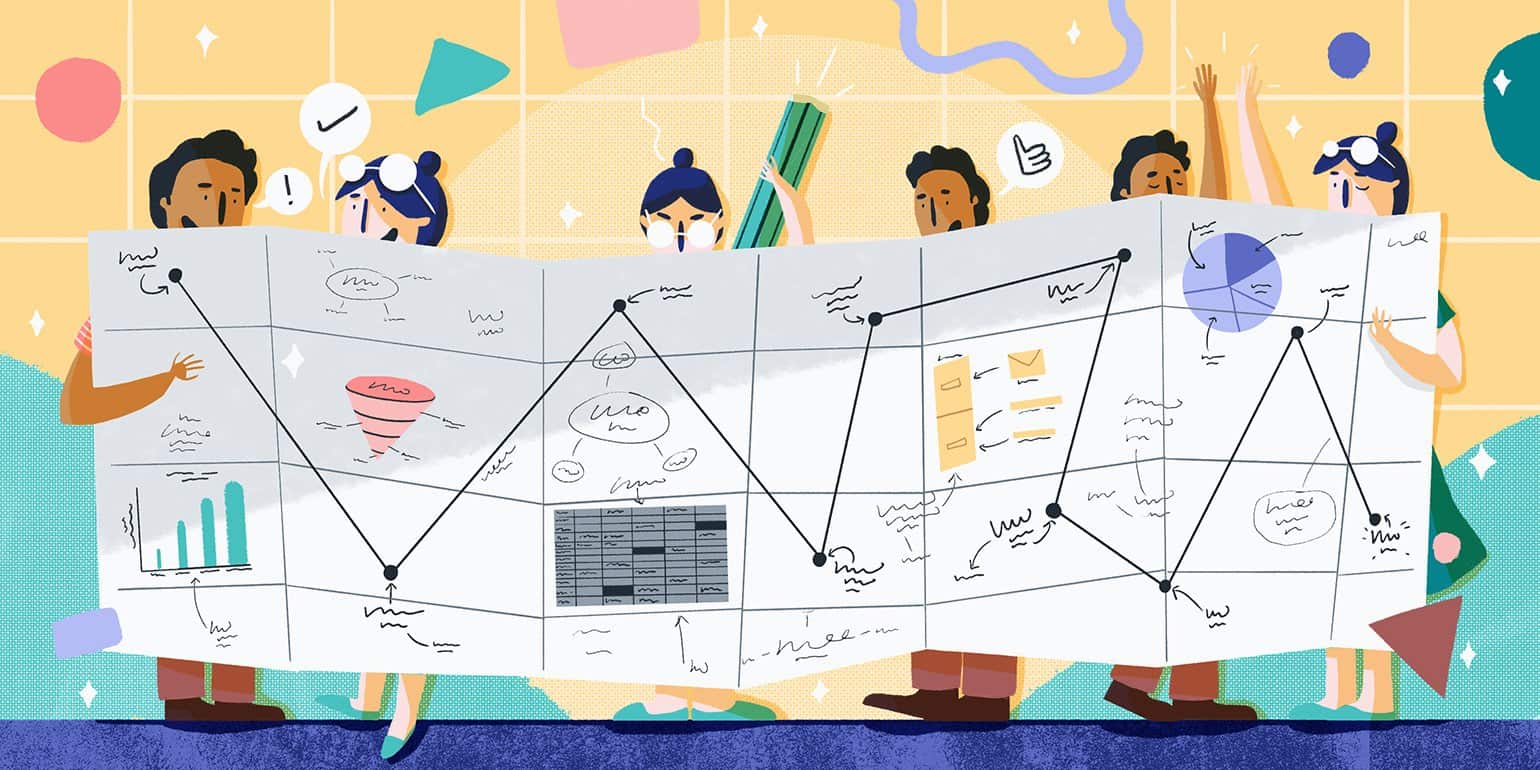 So you want to start an online shop? That's (almost) always a good idea!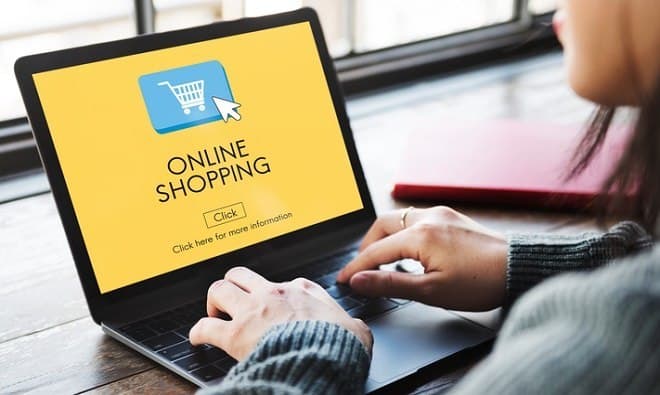 In many areas, the competition has attracted today. In comparison, the situation was even cheaper a few years ago. By that I mean, the likelihood was higher than it became a self-perp. But even today there are enough areas, sectors, and niches where you can do it better * than the competition. (* What I mean by "better," I explained at the end of the article.)
So, if you believe you can do more or better things for your customers, than existing online stores do: Let's go!
From a purely technical point of view, it has never been easier to enter the eCommerce business than it is today. Nevertheless, there are some aspects that online shop owners should think about before starting their own shop.
In this article, I want to introduce 10 points, which should be considered when creating an online store. I report here partly from experiences and observations of other online shops. But there are also many things I could have done better myself before creating my first online store. I have learned from my mistakes and hope to help some of you with it. As soon as I get there in time, I will pick up each one of the 10 points and write one article in each detail.
1. The right shop software
The right shop software to find is not so secure. There are countless providers for online shop solutions. Generally, one can differentiate between three Onlineshop solutions. The first would be the rented online shop such as Strato, Jimdo or Lightspeed (formerly SEOshop). The next would be a self-hosted open source solution like Magento or XTC. The third variant is an in-house development. What you really need depends on many factors and is often very individual.
2. The right merchandise management
What is often overlooked by many, is the right choice of inventory management. While there are usually a few sales and transactions at the beginning, accounting, ERP, and CRM are often still very manageable. But with increasing sales, the effort behind the shop scenes will increase.
Many online shops often fail due to proper storage and bookkeeping. That is why it is essential to ensure that you work with useful software for inventory management right from the start. Above all, it is necessary to have a functioning interface to the online shop to avoid duplicate bookkeeping.
3. Long-term planning of online shop structure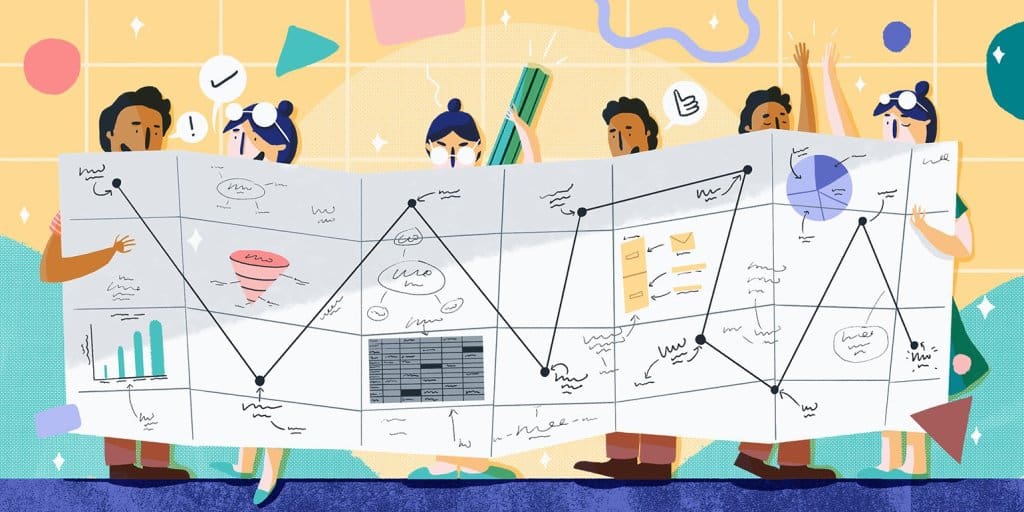 Also of great importance is the structure of the online shop. These should be planned very early in the start-up process. Even if you do not have so many products and categories at the beginning, you should already create the navigation structure in advance. It should be logical and short.
There are too many online shops where you can not see any structure in the navigation. This is often because online shops have grown and just added new categories. Usually, this results in duplicate categories and confuses customers. Other online stores have one sub-level at a time, and the customer has to click through to the product forever. Therefore, you should really from the beginning already have the 'big picture' in mind, even if you start with only a few products.
4. SEO basics are mandatory
One of the most critical points that are unfortunately neglected too often on bon-shop-founders is SEO. You do not have to be an SEO professional to create an online shop, but you should have at least dealt with the basics before. SEO is so essential, especially since in the initial phase of an online store, there is usually no budget for advertising in eg, Google AdWords. So most traffic comes through the search engines. So that the online shop but can be found at Google & Co., it needs a decent SEO base.
But this is totally neglected by many online shop operators. Of course, you can also rely on SEO agencies, but here too fundamentals are essential. Unfortunately, there are far too many SEO agencies, are totally overpriced or just have no idea and the customer even harm. Especially here, it is essential to master at least the basics, to be able to judge their work and competence to some extent. SEO basics also play a crucial role in the structure of the online shop, or when writing product descriptions and many more. SEO is the tool number 1 for every shop owner to get customers into the shop.
5. Speed ​​in shipping is must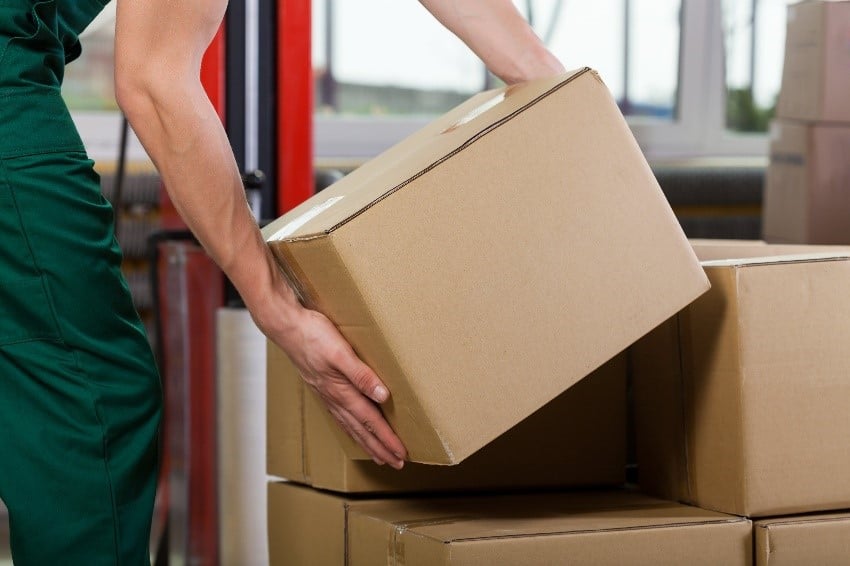 This is a point that makes me amazed at the large mail-order companies. I have recently placed an order with a large and well-known German mail-order company. It took me 6 days to get my order! Then in the package was only half of my ordered items and a note. The note stated that the other half would be delivered in 4 weeks, but I should pay the bill within 14 days. Something you can not do anymore today!
A package should arrive at the customer after a maximum of 1 to 2 days. I have heard of traders many times that it is not so easy. But then I wonder why Amazon almost always manages to deliver the packages to me the next day. Not only that! Amazon is already testing a same-day delivery option. So ordered in the morning, delivered in the evening. Customers expect fast shipping and therefore, the obligation in eCommerce.
6. Payment methods for online shops
Also, an important point is the payment methods that are offered in the online shop. Each online shop has very different target groups, and each target group requires a specific payment method. In general, there are very popular with online retailers standard payment methods such as advance payment or PayPal. Often, however, sales potentials are lost due to the lack of payment methods.
You, therefore, need to analyze your target audience carefully to determine which payment methods are required. If, for example, you have an online shop with a target group from the middle to upper class with a high income. I would definitely not want to give up on credit card payment. If the online shop targets a target group with a rather low income, then you can probably do without the credit card. The age structure of the target group also plays a significant role in the preferences of the payment method. Therefore, a detailed analysis of the target group is an essential prerequisite.
7. Learn HTML & CSS basics
This point is such a thing. Generally, you do not need any knowledge in HTML and CSS to found and operate an online shop. Many providers of shop solutions loudly advertise that such knowledge would not be necessary for their shop system. Web design agencies also often claim that they set up the shop turnkey and you do not have to do anything else yourself. That may be true, but I have the experience that it is helpful, at least to acquire basic knowledge.
Often, for example, you just want to change any little things in the shop design. But without help, one is then quickly lost. Because of every little thing, however, to get a programming service provider to support is not only annoying and time-consuming but also goes into the money. That's why I think that it can not hurt to deal with HTML and CSS. The possibilities are really diverse, and you can learn the most important super tutorials on the Internet. You do not necessarily have to be a "professional hacker," but you should at least know the basics – even to be able to have a say when the next bill comes from the programmer.
8. The customer is king
This is a topic that many online shop owners forget: But even in online retail, the customer expects a certain level of customer service. Many online shop operators forget that their customers can also shop elsewhere at any time. However, to retain your customers and get recurring customers, you have to offer them something that does not exist in the competition. That can be products, prices, or exceptional customer service. And it's not even that hard: an easily accessible & easy returns process.
A telephone number that communicates openly and is also used (in fact, many online shops have their number only in the imprint and do not take advantage of this added value for the customer). Goodwill is also an important topic. Very often, I have already withdrawn articles after the expiration of the right of withdrawal, and I have never regretted it. On the contrary, it is precisely these customers who later prove to be very loyal, since you appreciate it when the online shop goes beyond its legal obligations to the needs of customers.
9. Make product pictures yourself
In general, many manufacturers and suppliers offer product images for download, which the shop owners may then use online. This is often a straightforward way to get product images. However, one must note that other online shops use the same pictures. For example, if a customer does a product search through Google Shopping, they will see dozens of the same images.
Therefore, it makes sense to use self-made photos to stand out of the crowd. Product images can be relatively easy and inexpensive to create yourself. The necessary equipment is quickly procured. It only takes time and a bit of tinkering, but it's worth it. I will write a tutorial on the subject and show how easy it is to make good product images yourself.
10. The right legal form for online shops
The last point, of course, is choosing the proper legal structure. A frequently used model is the Einzelkaufmann, the GmbH or unfortunately also the Ltd. Especially from the English Ltd is not recommended, because it is in the eCommerce very much about trust and that is rarely given at an Ltd. A new trend is also the Mini GmbH, as it is relatively easy, cheap, and fast to build. And after a while can be converted into a GmbH. Also on this point is a detailed article in planning.
On the topic "do it better than the others."
At first, I mentioned that it still makes sense to put your own strength and energy (and possibly your own money) into setting up an online shop, if you do it better than the competition.
By that, I mean that it does not really matter WHAT exactly you do better.
The main thing is that you are doing something better.
Offer your customers better/ more sophisticated products. Put yourself in your target group: what could your customers find disturbing on the competing product? Do it better!
Or you take the customer service :
You may have discovered that it's not common in the industry you're targeting to offer free shipping. Then do it differently and provide free delivery!
Your competitors run the telephone customer hotline via a call center? With you, customer consultation takes place on the telephone by the boss personally!
Know your products better than the competition: Convince in your shop with customer-oriented product descriptions. Count on the advantages and disadvantages of the individual products.
Put your assortment together more thoughtfully than the other shops. Choose very carefully, if and what you take in the shop. Sometimes less is more than slapping the customers with choices.
Be better in SEO! Write adviser texts with real added value, not just SEO blah.
Do Smarter Marketing: Keep your eyes peeled for advertising channels where your competitors are not active. Cooperate with bloggers, for example, if the others do not.
Be more present in the social networks, approach the customers, be open and interactive.
As you can see: In most industries, there is a starting point in which one can deliver better performance with one's own online shop than the competition.
You just have to look carefully!
Conclusion
I hope I was able to give you an initial overview of what I think are the most critical issues for starting a business in eCommerce. It was all the points that you should remember in my experience before you create an online store. I will write a detailed article on each item over the next few weeks. If you have comments or testimonials, I would appreciate the feedback. I would also like to know which other points you feel are critical. Maybe I did not even think about it or even forget something.