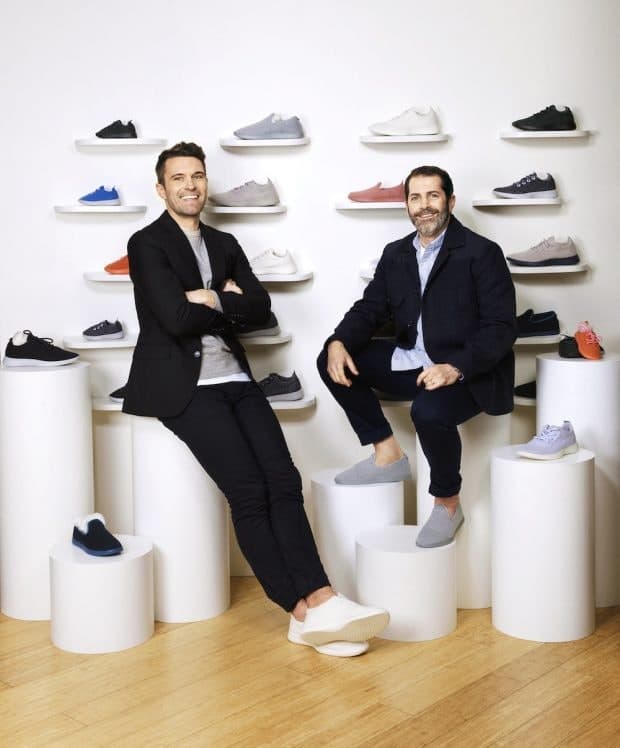 Young, agile microbrands hunt down the long-established brands of customers. In a few years, they could have already taken up a quarter of the market. What that means for the commerce and ecosystem of service providers, software manufacturers, and agencies.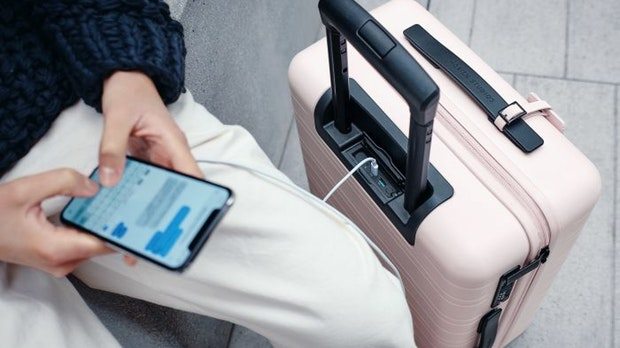 The queue in front of the pop-up store is long, dozens of teenagers are lining up in front of the Gustavhalle in Hannover to shop. Not enough, that some have taken long journeys, no, the patient crowd also pays 5,90. This is not about a new Apple concept, but a temporary cosmetics store of the YouTuber Dagi Bee: On their fans and followers, the personal brand of the influencer exerts at least on this day a more significant attraction than that of the established cosmetics manufacturers.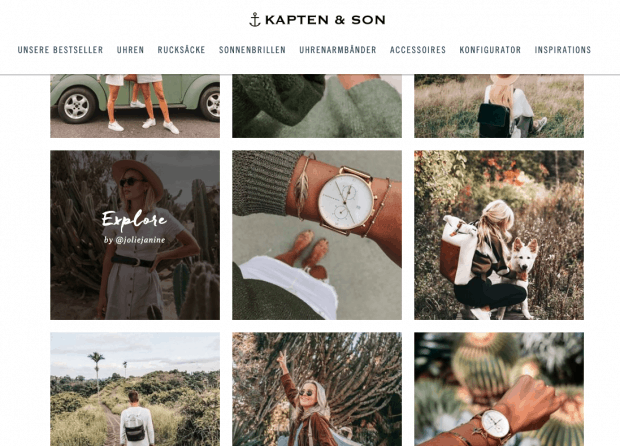 Watch manufacturer Kapten & Son relies heavily on cooperation with influencers. Brand ambassadors include Lena Gercke and Farina Opoku ( @novalanalove on Instagram). (Screenshot: Kapten & Son)
Such microbrands, small, fast and highly digital-affine brands, concentrate on the shelf on a single product or a clearly defined segment and maintain this even in later expansion phases. Behind it are often, but not exclusively, startups or influencers. And not only the cosmetics industry knows the phenomenon. Horizn Studios' cases make Samsonite hard work, Harry's razors make Gillette sweat, Little Lunch's dough products conquer shelves that were formerly reserved for Maggi, and the watches by Kapten & Son tick against Junghans. "A microbrand alone will not bring down a big brand," says Martin Schulte, Partner at the consulting firm Oliver Wyman. "But if multiple segments of an established company are attacked, can lead to a drop in sales. "In a forecast, Oliver Wyman estimated the current market share of microbrands in the Europe consumer goods market at four to five percent, and the trend is rising. Although microbrands are on average 266 times smaller than established manufacturers, they would faster. Within the next five years, the market share could, therefore, increase to 25 percent.
What makes microbrands better
The emergence of these new digital small and micro brands also affects online retailers. But it does not have to have a negative impact: Established people can use the trend to set new impulses.
The recipe for success of the Microbrands consists of several ingredients. On the one hand, they are very secure in the digital environment and master the branding effortlessly there. A clever mix of digital marketing channels like Kapten & Son is exemplary. The watch manufacturer founded in 2014 by three students in Münster won 730,000 Instagram followers, is one of the first in Europe to focus on influencer marketing. He hired smaller influencers for product recommendations and larger for branding campaigns. Today, Kapten & Son also markets its products via newsletters, Facebook, Snapchat, Twitter, and Youtube.
On the other hand, microbrands generally make good use of the benefits of eliminating inter-trading. In contrast to established brands, they do not have to take into account the sensitivities of existing distribution structures. They sell directly to consumers in the online shop, on marketplaces or in social networks, but are also open to direct buyers of large chains. This saves on distribution costs and keeps the structure flat.
Another ingredient is the absolute customer focus of the microbrands. The US Microbrand Allbirds, for example, wants to produce the most comfortable shoe in the world. Due to customer feedback in e-mails and reviews, the manufacturer has repeatedly added seams or adapted the material – and within a short time: "You did not shy away from revising a model eight times in a year," explains Martin Schulte. Established brands are usually not so close to the customer that their feedback could be implemented in several iteration stages within a year.
Microbrands are also more agile and do not have to resist the pressure of big competitors. Their lack of size is an advantage. Before established brands notice the competing mini-brand, it is often too late. The Little startup Lunch, for example, first distributed ready-made soups in a fast-paced online shop. Now, the soups, instant soups, and smoothies can be found in many supermarkets and drugstores, taking market share from Maggi.
What Microbrands Online Learning Can Learn
Not everything that distinguishes Microbrands is foreign to online retailers as well as established brands. For example, they should have mastered the keyboard of digital marketing channels for a long time. On the other hand, when it comes to emotionalization, one or the other can still look a bit like microbrands.
Even more important, however, is that a trend can be studied based on microbrands, which also flourishes for online trading: the end of the so-called private label market. It is no longer enough to make yourself a brand. Also, the popular strategy of making minimal changes to standard products from contract manufacturers and then labeling and selling those white label products themselves are no longer crowned with sustained success – if it ever was.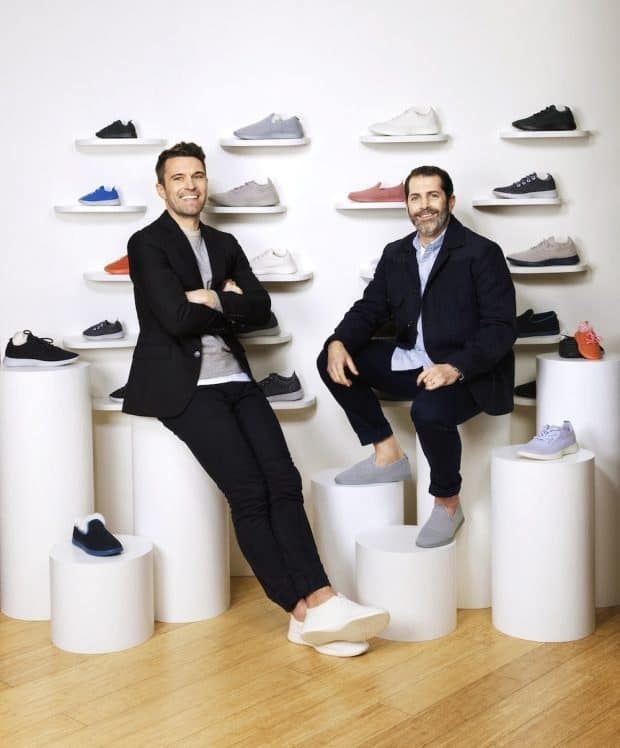 The founders of Allbirds, Tim Brown and Joey Zwillinger, have led their startup with the sustainable sneakers for billions in valuation. (Photo: Allbirds)
Dealers have to become manufacturers themselves: this credo, the online trade is currently excellent to follow the developments of the Microbrands. Controlling production itself is a crucial success factor for the future in many industries. It ensures innovation, helps to be customer-centric, and differentiates crucially from other brands and dealers. Just like the US startup Harry's, Little Lunch has given this strategy another advantage that separates the brothers Denis' and Daniel Gibisch's company from other microbrands. Both startups control production and do not let contract makers produce. Little Lunch presents in its own rooms. Blade supplier Harry's has bought a hundred-year-old razor blade factory in Germany. When the founders discovered that almost all manufacturing facilities worldwide were either in the hands of Gillette or Schick (Wilkinson Sword). They raised the purchase price for Feintechnik GmbH in a specially scheduled capital round in ice field. Harry's is now able to develop and implement product innovations exclusively for their own company.
Online retailers, like Microbrands, often have a closeness to the customer that lacks big brands. They should use this advantage for product development to discuss and optimize the benefits of a product together with their customers. Only those who are very close to these can quickly develop innovations, following the example of Allbirds. This can prevent customer dissatisfaction and save money. Because of the production is adjusted immediately, no products that need improvement can be sold.
The rise of the microbrands has consequences not only for the online retailers themselves but also for the whole ecosystem. Several software products, service providers, and agencies are working for the trade-in some form. For example, advertising agencies, ERP manufacturers, consultants, and market researchers will be affected. Their offer today often consists of expensive and elaborate offers or products, especially for established brands. The rise of microbrands, for which such enterprise products are simply too expensive, will lower the price level in the long term.
1) Brands that realize up to 100 million euros per year and serve niche markets.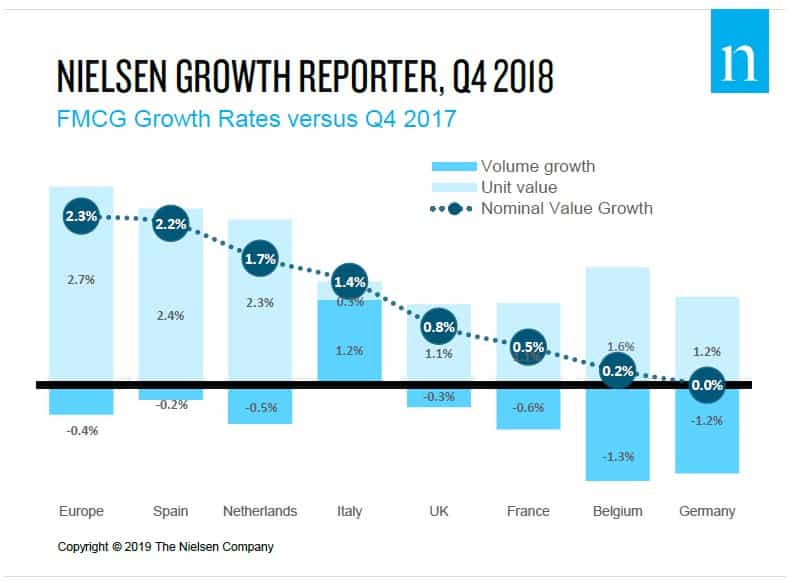 This is probably going to be a trend as it was years ago at the advertising agencies: It is mainly purchased on the price. The high number of microbrands poses a challenge to the retail market, whether it prefers to design microbrand-tailored products or continue to build for large, established brands. The average achievable price will then decrease, but the number of products, services, or SaaS subscriptions sold will increase. For many, it may prove more profitable to sell larger quantities than to charge high prices for a smaller amount of products.
But the market for software and commercial services of all kinds will also shrink. Many new microbrands use startup incubators – incubators that concentrate a lot of know-how in one place and give them the tools they need. Incubators support with in-house experts, developers, and often also SaaS products. If you can rely on so many resources, there will not be a big budget for external consultants or service providers due to lack of demand.
Outlook
Especially in the categories sports and hobby, eyewear, health, home, and garden, as well as drinks Microbrands, are already successful against established manufacturers. "We expect the big brands to lose more and more shares in microbrands over the next few years, including pet supplies, beauty and care, luxury goods and consumer electronics," says Schulte. Nevertheless, brands of industrial products are less likely to be threatened by microbrands. According to the management consultant, it takes significantly longer in this area for one of the new brands to win a place.
Another argument could reassure the big ones: Compared to established brands, the fluctuations in the market are higher – small brands come, small brands go. This can have negative consequences for the customer: the death of a micro fire, there are also no longer warranty and customer service. If consumers have a bad experience with both the products and the microbrands themselves, there could be a pendulum movement in the market that will rekindle traditional brands.
Large manufacturers such as L'Oreal react already long on the growing strength of Micro Brands. They either finance external startups themselves, in return for their profits or build up microbrands internally, such as the House 99 shaving kit from David Beckham. True to the motto: cannibalizing yourself is still the best solution.