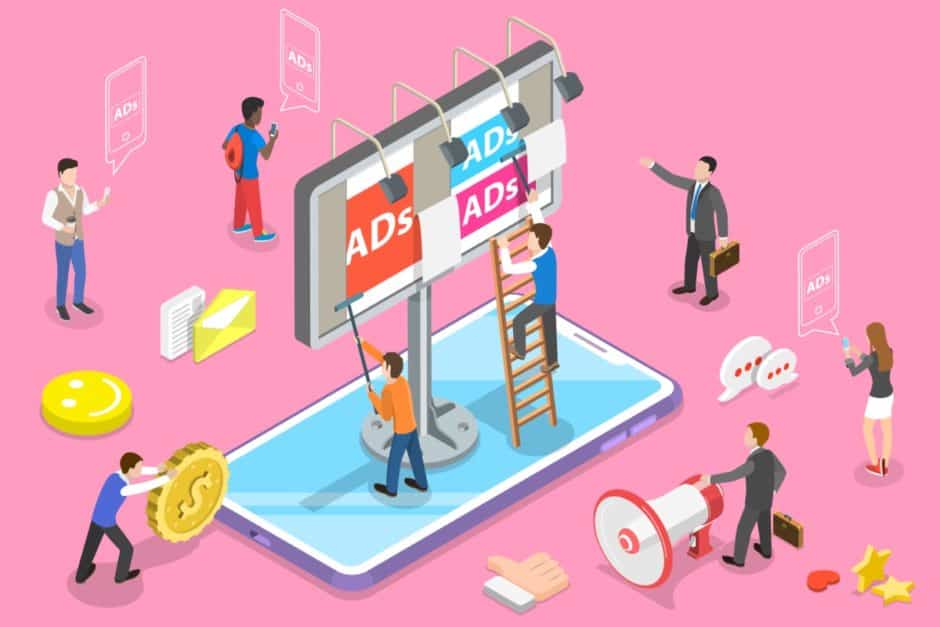 Mobile advertising continues to grow in importance, and ads within apps are an excellent option for a variety of reasons.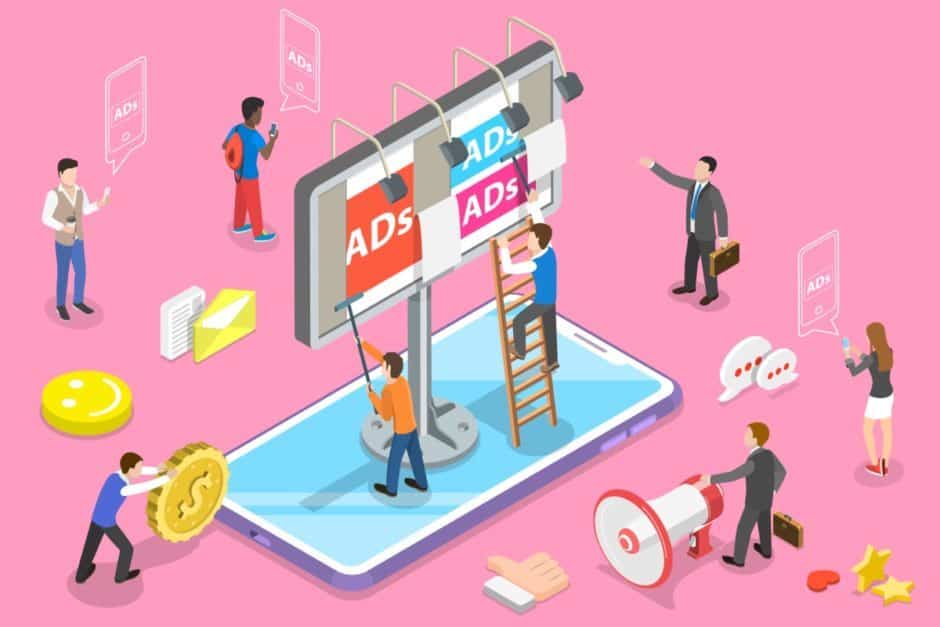 How successful in-app advertising
The growth of mobile advertising has been a constant theme in the advertising industry for years, but the momentum of this growth continues to develop fascinatingly. Here are some of the critical insights that are based on traffic on our platform at Smaato in the second half of 2018:
Growth was seen worldwide
Undoubtedly, advertisers have followed consumers into in-app environments: between 2016 and 2018, consumer in-app time worldwide grew 50 percent, while downloads in the app store grew 35 percent over the same period. On our platform, mobile ad requirements increased 27 percent from the second half of 2017 to the second half of 2018. Overall, eCPMs rose 32 percent. The growth rate of ad requests in India (425 percent) was the world leader. In the US, impressive growth in ad requests (170 percent) was matched by equally remarkable eCPM growth of 79 percent.
What does CPM mean? This abbreviation stands for "effective cost per mille." The value serves to compare the costs of various advertising measures. For this purpose, the expenditure is divided by the number of page impressions or display impressions. The result takes you 1,000 times. The value is also used to compare the sales performance of different advertising activities.
Retail drives growth
In addition to geographic growth drivers, there are some notable trends in spending by industry. In the second half of 2018, for example, almost half of all mobile advertising spend went to retailers. This represents an increase of 14 percentage points in the first half of the year. Within the sizeable retail category, marketplaces (including e-commerce sites and online retail chains such as Amazon, Wish, and Walmart) accounted for the largest share, accounting for a total of 28 percent of total mobile advertising spend.
In particular, spending on mobile phones skyrocketed as a result of retail action days such as "Singles 'Day" and "Cyber ​​Monday": ad spending rose 51 percent above the monthly average on Singles' Day and 26 percent above the average on Cyber ​​Monday,
Success in the fight against fraud
It's worth noting that all of the above growth takes place in a sometimes challenging mobile environment where scammers always want to earn. However, not all stocks are affected equally. For example, an analysis by Protected Media in collaboration with Smaato revealed that apps had 25 percent fewer fraudulent attempts in the second half of 2018 than the mobile Web. 
The "app-ads.txt" specification (see box), which has now been rolled out by the IAB, will make its contribution and there will be a further drop in counterfeit inventory in apps. In online advertising, ads.txt had a significant impact in this respect. A similar effect within the in-app advertising industry would, in our view, be a great boon to the mobile ecosystem.
What is behind ads.txt and app-ads.txt? In both cases, the aim is to use the simplest possible means to increase transparency and reduce fraud in the automated advertising market. For example, publishers can use small text files to clarify which advertising providers they actually work with. Official website with more information: iabtechlab.com/ads-txt
Practical effects
As seen from the numbers presented above, in-app advertising has reached a significant volume and continues to grow. No wonder: To make an advertising campaign successful, advertisers need to target people exactly where they spend their time. In 2019, this is undoubtedly in apps. In particular, younger users spending less time on traditional media such as television, radio, and print are on mobile devices.
Mobile devices are very personal. People always have them with them and use them as an essential part of their daily activities. Smartphones are the best distraction, even in moments of rest, that people like to turn to.
This close connection to smartphones is part of the reason why mobile advertising can be so useful.
When addressing users via smartphones, however, the impact of advertising on the mobile Web is limited: cookies that allow users to be recognized throughout the Web expire on popular browsers such as Safari within 24 hours. By contrast, apps are targeted to individual users by the unique ID of their device. These device IDs are valid for around 21 months and therefore offer a much more accurate alignment.
Tips on the different ad formats
Apps are dynamic, which means that people can be addressed in the right place at the right time. To make in-app advertising more effective, it's essential to understand the different in-app ad formats. There are options for Video and display. Here are some of the critical points that you should consider for your motives.
In-App Display Advertising
This means advertising media that convey an offer in text and image. So they are very similar to those ads that we know on the Web in many places. They may be less attention-grabbing than Video. But there are many more variants in terms of shape and size. As a result, they can be seamlessly integrated into the app – which ultimately benefits their acceptance by the users.
In-app display ads are usually also cheaper. This, of course, has a positive effect on the balance of advertising activities.
Let's look at three typical formats: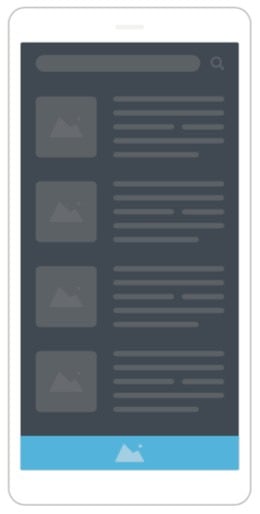 Banner Advertising
Banner Advertising: This may be the oldest ad format available, but one of the most reliable. There are several sizes available, and designing designs for this format is relatively easy. They are often found at the bottom of the screen and are therefore clearly visible and yet not obtrusive. Correspondingly, they are rated by both users and app publishers. If you want to reach a broad audience, banner ads are the right choice.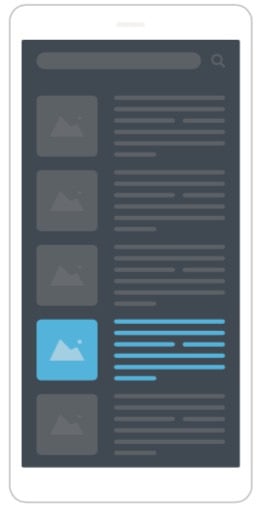 Native ads
Native Ads:  These ads seamlessly match the look and feel of the content in an app. This format is not distracting and enjoys increasing popularity, especially in news and social media apps. They can be found, for example, within a list of news or search results. Also preferred listings fall under it.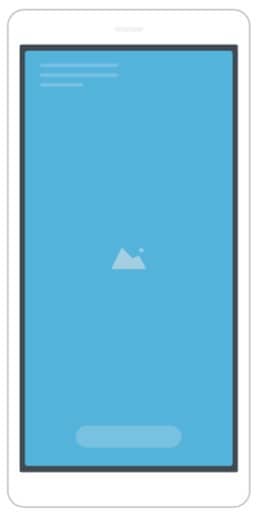 interstitial
Interstitial ads: These full-screen ads are displayed during a content interruption, such as between news articles or levels in a game. Interstitial ads occupy the entire screen. They are accordingly attention-grabbing.
What are these ad formats like when we look at performance and costs? "Bigger is better" is a rule of thumb here. Banners, for example, are cheap, but also have the lowest click-through ratio (CTR). Interstitials cost 4.6 times more than flags, but at the same time bring 18 times more clicks. Native ads are in between, but above all convince by a particularly good relationship between costs and results.
The following graphic with numbers from our platform illustrates this: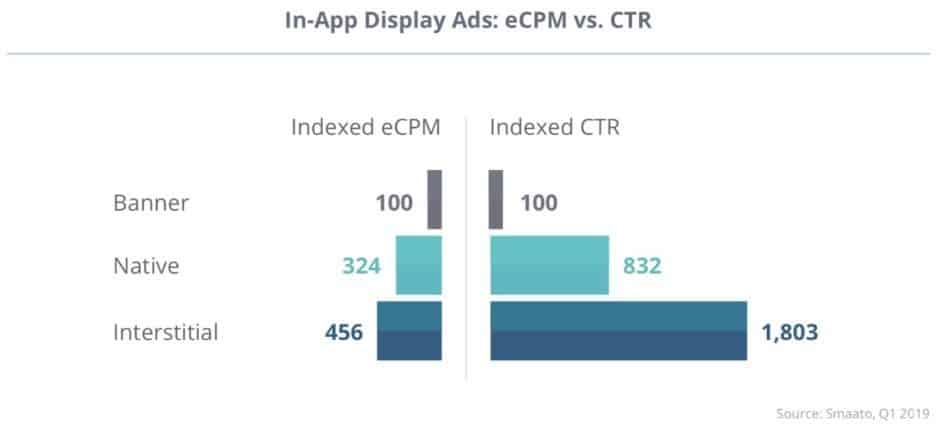 (Source: Smaato)
In-app video advertising
Videos offer a different dynamic than display ads – in many ways. This is how stories can be told here (keyword: storytelling ). That's another reason why Video has the highest engagement rates.
Now let's take a closer look at the main formats: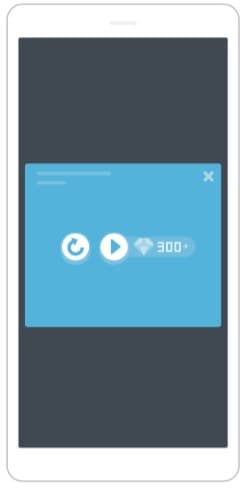 Rewarded Video
Rewarded video ads: This can be a handy ad format, depending on your campaign. Users are offered to watch a video to get an in-app reward (eg, additional lives, more virtual currency, etc.). Many free apps and games on smartphones finance it. It's popular with users because it does not bother them, but on the contrary, it gives them an advantage. You also actively choose to watch the clip. In one study, it was reported that nearly 70 percent of users rate Rewarded Video positively.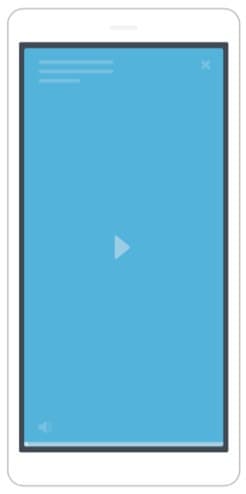 Interstitial Video
Interstitial:  These ads behave like their counterparts to display advertisements, but offer full-screen Video. These can usually be skipped after a specific time. These are typically 5 to 20 seconds in these cases.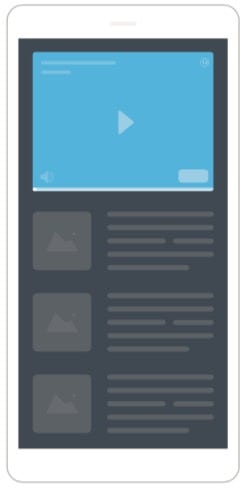 Instream video
Instream: This format is ideal for reaching the fast-growing audience of mobile video viewers. These ads will play before ("pre-roll"), after ("post-roll") or during video content ("mid-roll") in the native video player of the app. It is thus similar to the classic TV advertising, but do not consist of a block of ads with several spots, but usually from one to two advertising clips. There are also out-stream video ads: These are ads that appear, for example, within an article or in the sidebar.
Generally speaking, video advertising is more expensive than display advertising. But it can also achieve better results. For clarification, here are some of our platform from the first quarter of 2019: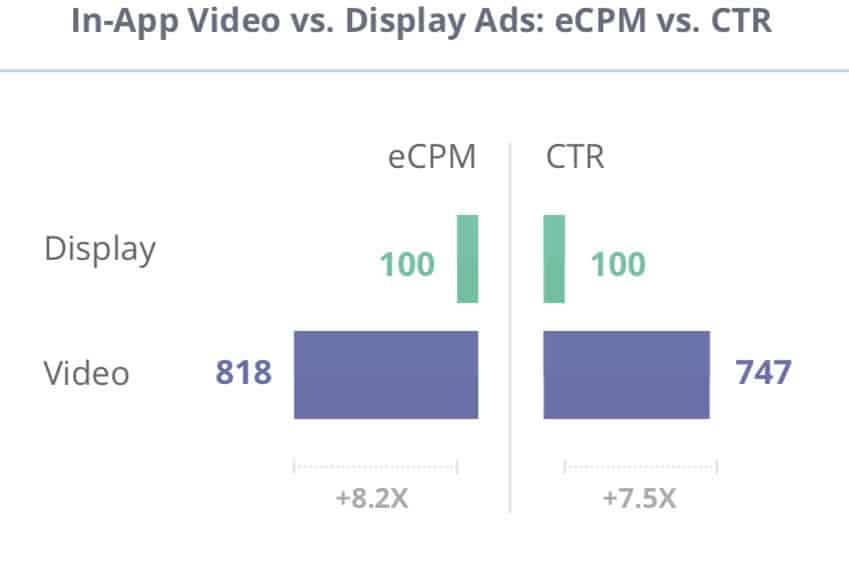 (Source: Smaato)
This is one of the reasons why Video is growing significantly in this area. In the second half of 2018, mobile video interstitial spends increased 47 percent, in-stream pre-roll 43 percent, and out-stream 42 percent. Rewarded Video was the undeniable winner with a growth of 139 percent over the same period last year.
A growth driver for Rewarded Video was the beginning of the rapidly growing acceptance of gaming apps, which took advantage of this from early on. On our platform, it can be proven that media and retail brands are now focusing on increasing campaign success. It is time, in our view, that other categories follow.
4 tips for successful in-app advertising
And finally, four suggestions derived from the numbers we see:
Get a seamless, post-click experience. If you are convinced by the ad and the call-to-action, then expect a page that reflects that as well. Go for a mobile-optimized landing page that matches the style and content of the ad.
Optimize your advertising for an in-app experience. Keep in mind the environment in which your advertisement appears and also consider things like the screen size. For example, video ads should make sense without sound. And in the first three to four seconds you should get the attention of the users and then tell your story.
Make your campaign broad by using different ad formats. As this article has hopefully shown, each form has its own specific advantages and disadvantages. This is especially true if you have a larger budget available.
Use data for targeted targeting. You can better reach your users based on location, language, and more.
Conclusion
When it comes to values ​​like engagement, video ads are certainly the first choice in the in-app world. Especially the "Rewarded" video ads, which are popular among users, have the enormous potential here. But that does not mean that you should ignore display ads and thus the classic banners. You can be especially interesting when it comes to the broadest possible range.