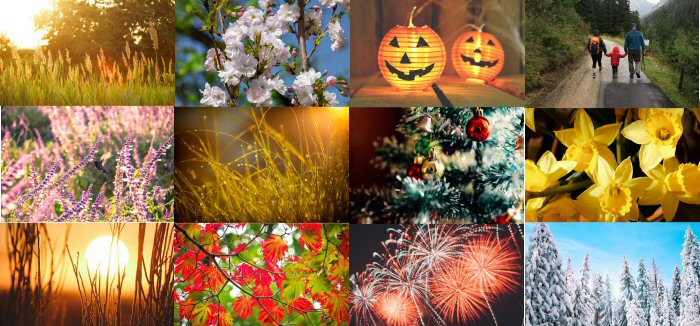 Smart self-employed people know that a business plan is key to higher sales and profits. If you ask successful entrepreneurs what they are working on or what is on the project, then they can tell you that for the next 12 often 24 months.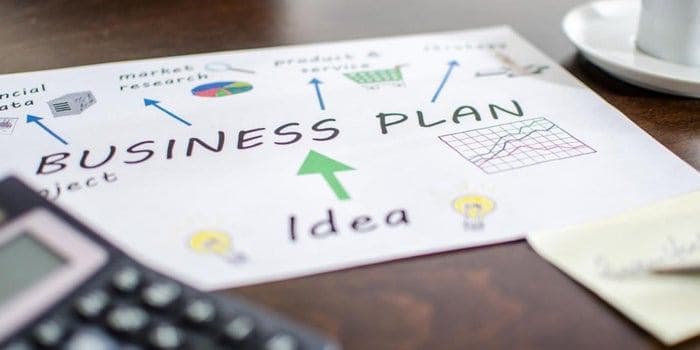 But creating such a long-term plan is not for everyone. Not only do you have to have a vision of what you want to accomplish, but also what you need to do and when. And perhaps more importantly, what you have to do for it. You have to be clear about the ToDo's, about the priorities and at the same time, enough flexibility and freedom for spontaneous actions.
No wonder that many modern self-employed people (maybe you too) are overwhelmed when it comes to long-term business plans. Many push it in front of them and prefer to work from one day to the other. The results are, unfortunately, also accordingly.
Because with this strategy, you always have something to do, and you also have the feeling to get much further, but unfortunately, your business will not grow. Rather the other way around.
Let's do it together and make the next 12 months of your online business as profitable as possible. 
WHY NOW?
Maybe you'll wonder why that did not come from me in January.
Quite simply: In January, everyone is motivated and make their annual planning.
And what happens after that, you and I know exactly. After a few weeks, the motivation subsides, and everything is the same.
Goals are forgotten, plans are thrown overboard. It returns to the uninspired business every day.
Therefore, now is the ideal time to (again) make a business plan for the next 12 months.
A REVIEW OF THE LAST YEAR
Before you figure out what you want to accomplish in the next 12 months, you need to look back. You'll find lots of meaningful information in last year's numbers, and you'll find that you're better off, so you might be thinking.
Start by looking at the goals of the last year.
Have you set goals? Which milestones did you achieve? Which one did you leave behind? What are your results compared to the purposes set?
For example, you look at the following numbers:
Sum of sales figures
Sales figures per product and service
Traffic on your website
Social Media Growth
Email Subscriber
Affiliate seller
Even if you have not set a goal in any of these areas, make a note of where you are right now. Determining the status quo is the only way you can measure your progress.
If you look at these numbers now, will one surprise you? Are you excited about how your email list has grown or disappointed with your Facebook reach? Have you sold more eBooks than you thought or earned less with affiliate than expected?
For every point that surprises you, ask yourself what you could have done better or what the positive rash was. These answers will help you to set more realistic goals for the coming year.
TODO: STATUS QUO AND GOALS OF THE LAST YEAR
SECTION / FACTS AIMS STATUS REMARKS
sales
Product A sales
Product B Sales
Product X Sales
Affiliate Income
Email Subscriber
Website traffic
Facebook likes
Twitter Followers
Instagram followers
etc.
DEFINE YOUR GOALS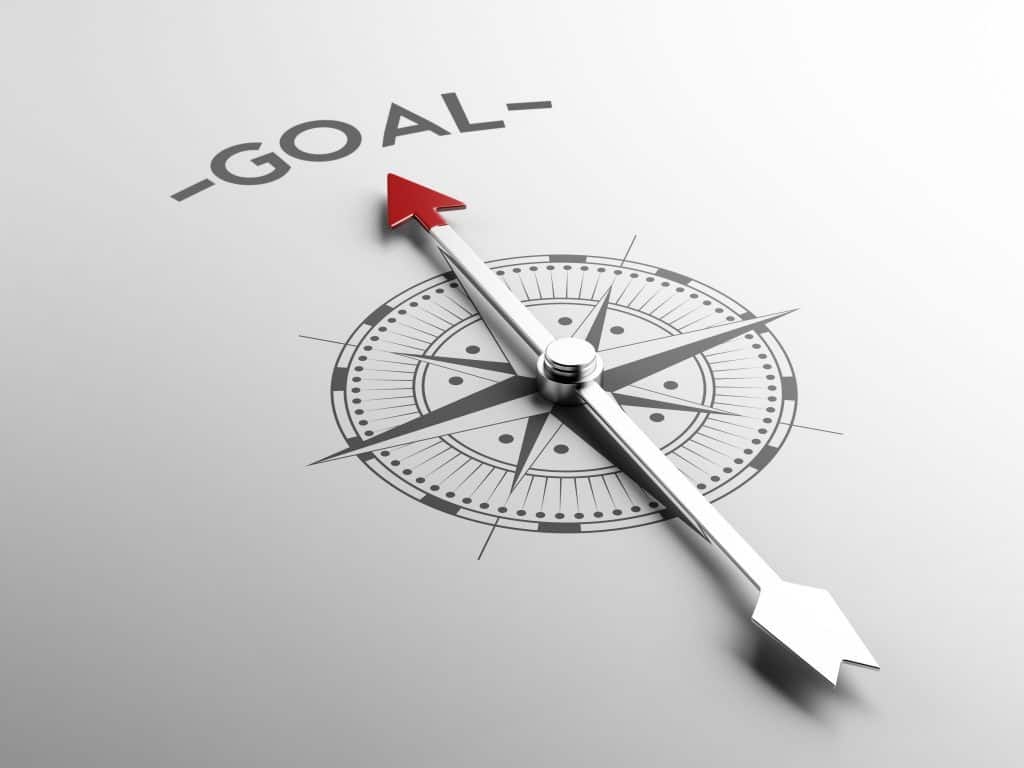 For the self-employed, goals are the nuts and bolts to succeed. If you want to make a road trip and you have no destination in mind, how do you want to know when you get to where? The journey itself is probably fun, but if you start your own business, fun is not the most important goal. Fun is important, but without growth and sales, it's not a business, it's a hobby.
If you set goals, then using the SMART model for purposes is a good idea.
It works like this:
Specific: It is not enough if you say: I want to sell more. Instead, your goal should be: I want to increase my sales by 10%, or I want to make 100,000 euros in sales next year. Specific goals leave no doubt and no possibility for excuses…
Measurable: For business goals, this is directly related to the first criterion. Your goals must have measurable units: Euro, percent, visitor numbers, followers, etc.
Attractive: Actually logical, but sometimes not: The goal must be engaging and appealing to you. Often we only pursue goals "because they belong" or because others expect them. Your goals are your goals.
Realistically, there is nothing wrong with setting ambitious targets, but they do have to be achievable: "I want to earn one million euros in a month with a Kindle book by 99 cents" is simply not realistic.
Terminated: Targets have deadlines. You will not reach your goal if you do not put yourself under a little pressure. Otherwise, you just get off the path and never arrive. Stick to your self-imposed appointments,
Smart goals are essential but do not push too far. Because it helps many if they are really unrealistically high their goals. Just try it.
In the end, only you know what will take you further, what motivates you or slows you down. Find the right balance between "too easy to reach" and "completely impossible."
New is the area between "boredom" and "excessive demands."
TODO: SETTING GOALS FOR THE COMING YEAR
SECTION / FACTS AIMS STATUS REMARKS
sales
Product A sales
Product B Sales
Product X Sales
Affiliate Income
Email Subscriber
Website traffic
Facebook likes
Twitter Followers
Instagram followers
etc
HOLIDAYS, HOLIDAYS, SPECIAL EVENTS & CO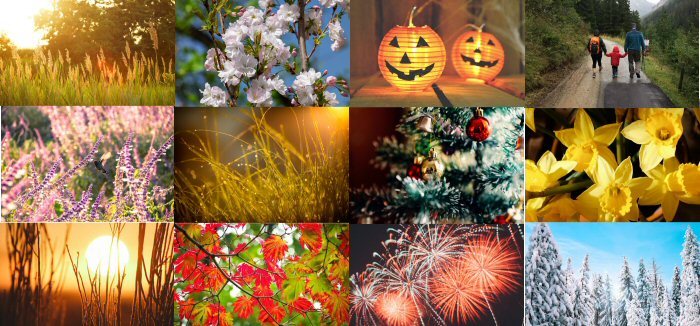 Now that you know where you stand and where you want to go, it's about paving the way. It's time to make the plan. We start with the "Big Picture."
Every business operates on the same calendar because there are fixed points in the year when people spend money on certain things or where they are in certain "moods."
Smart freelancers are planning promotions, launches & co in connection with all these fixed dates and are not surprised by bridge days, holidays, or other predictability.
Dating coaches focus on Valentine's Day and Spring, the financial industry is booming at the beginning of the year with the New Year's resolutions booming and a few months before the summer, it's always expanding in the fitness or weight-loss niche.
But it is essential that you do not restrict yourself to the obvious things. Surprise your customers with the unpredictable.
With your promotion, consciously bump into the summer hole, do a fasting action at Christmas time, use the carnival for funny advertisements, or make a special offer for fathers on Mother's Day.
Pick up the annual calendar and fill it with all the events, holidays, holidays and special days (World Women's Day, Day of Water, Day of Laughter, Dog Day, etc.) and plan the promotions for your business at the same time.
TODO: FILL YOUR CALENDAR WITH THE BIG PICTURE EVENTS
MONTH HOLIDAYS & HOLIDAYS EVENTS, SPECIALS, FAIRS, CONFERENCES ETC,
January
February
March
April
May
June
July
August
September
October
November
December
PLAN YOUR PRODUCTS AND PROGRAMS
Now you have the big picture, and you are much more aware of when your target audience is receptive to your products, programs, and services.
Now it's the marketing calendar. Promotions, Product Launches & Co come in there. Let's start with everything you already have.
Write down all:
Is ready and can be sold immediately (or what is already sold).
Partially finished (and maybe waiting for completion)
Being in the planning phase
TODO: DO ​​AN INVENTORY OF YOUR PRODUCTS, PROGRAMS, AND SERVICES
PRODUCT / PROGRAM STATUS (FINISHED / INCOMPLETE / ETC.)REMARKS
Product 1
Product 2
Products 3
Freebie 1
Freebie 2
Service 1
Next, take a look at your calendar. Which products fit well in which season or at which events? Whether the products are finished or not is not that important, we'll come back to that later.
For now, it is enough to make a plan for significant promotion actions.
TODO: SCHEDULE YOUR PROMOTIONS
MONTH PRODUCT / PROGRAM YOU WANT TO PROMOTE
January
February
March
April
May
June
July
August
September
October
November
December
COMPLEMENTARY PRODUCTS AND CONTENTS

Do you have a few gaps in your calendar? No wonder. It would be fantastic if you could fill your entire marketing calendar with your products. Because that would be an incredible amount of work (and that's not what we do online business for).
There is nothing wrong with showing your community something else. So think of dear business colleagues or even competitors. What do you have to offer that complements your products and your calendar?
Which Events (Seminars, Challenges, Conferences & Co) can you recommend to your readers and customers?
There are undoubtedly other self-employed people like you who plan their promotions well in advance. Contact them and coordinate your actions or just add more content to your calendar.
Many colleagues always launch their products at the same time. If you do not have anything to promote yourself, just jump on the train.
Just fill your calendar with content that will bring something to your audience and not compete too much with your products.
Because the goal is to offer your customers and readers a perfect service.
So do not be afraid to say, "This XY product is perfect for you because … "
TODO: PLAN COMPLEMENTARY PRODUCTS AND EVENTS
MONTH PRODUCT / PROGRAM YOU WANT TO PROMOTE
January
February
March
April
May
June
July
August
September
October
November
December
YOUR NEXT 6 WEEKS
Now that you've filled up your annual calendar, that's when many are really overwhelmed because there's just too much to do.
First, realize that you do not have to do it all at once. In fact, it is best, and you will achieve the most if you focus on the coming weeks.
You have the big picture and the goals in mind, but when it comes to rolling up your sleeves and getting into the action, you're focusing solely on the next 45 days.
This gives you enough time to complete open projects and unfinished products. You'll see that in 45 days, you can do a lot more than you think. You'll even have time for webinars or other promotional activities.
TODO: PLAN YOUR MARKETING
WEEK / DATE MOST IMPORTANT TASKS TO-DO'S FOR THAT
week 1
Week 2
Week 3
Week 4
Week 5
Week 6
YOU CAN NOT AND DO NOT HAVE TO DO EVERYTHING
Are you still overwhelmed? Because even the most perfect marketing calendar will not help you do the work that needs to be done. There are still:
Record videos
to write eBooks
To publish blog articles
To edit emails
Submit podcasts
The list goes on for a long time, it never gets complete, and it does not end: customer service, technical staff, project management, finance and much more that you do not think about and that fill your day step by step.
Here it is essential that you either eliminate rigorously and consistently do only the necessary things, and that will carry you on (easier said than done). Or you start giving tasks.
If you really want to build a perfect professional plan, now is the time to decide for you what you do not want to do and what you can not do. Rework the 6-week list and just leave more tasks in there that really need to be done by yourself.
Mostly, all that has to do with content, that is, producing videos, podcasts, developing products, blogging.
Be rigorous with the rest. Because he gets outsourced.
TODO: TEAM (GREAT ANOTHER GUY)
TASK OUTSOURCE TO (NAME)DONE UNTIL (DATE)
Person 1
Person 2
Person 3
STAY IN THE FLOW OF SUCCESS WITH REGULAR REVIEWS
The best plan will not yield results unless it is always in use. Many make the mistake of making a solid plan, investing a lot of time and then leaving it behind after a week.
If you want to implement your plans, then you have to schedule weekly reviews:
Check out the tasks you have outsourced
Check the jobs you have to do
Check current and short-term developments, whether they fit in your plan or would only disturb.
Recall your big goals regularly to keep you motivated
Additionally, do the following review every month:
Make a new 6-week plan usually
Plan time to develop new paid products
Check your calendar for long-term changes
Check critical new developments, trends, and technologies: Do you really need to join the super-new social media network? Is the new plugin essential? Do you really have to participate in this challenge?
Always remember: your plan is a living document. Is not carved in stone. You may and must adapt to continue to support your goals and to fit your needs.