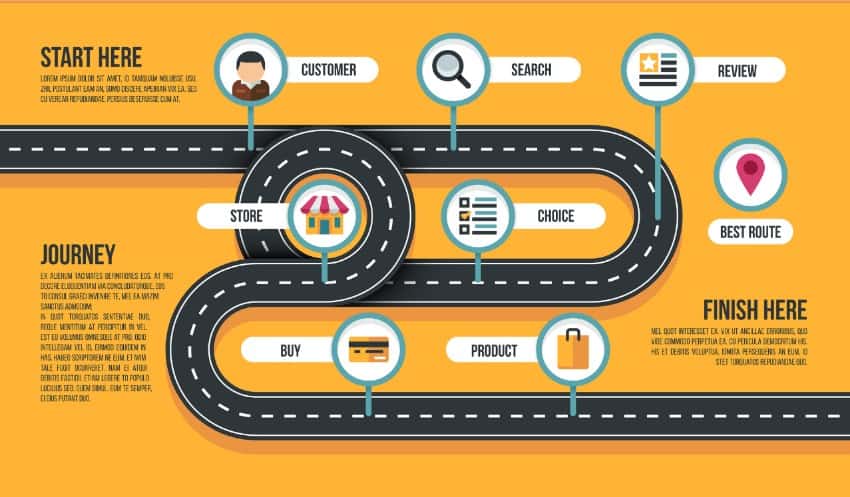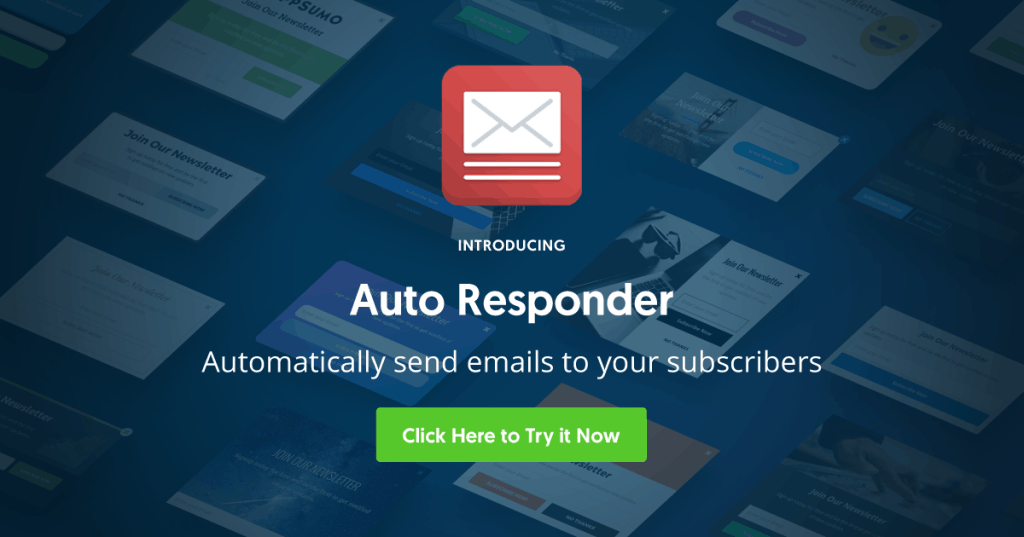 Ask successful online entrepreneurs and bloggers, and everyone will tell you right away:
The faster you turn potential prospects into customers, the higher your profit will be.
Interested parties are not called "interested parties" in vain. And as soon as you make customers out of them, they also become satisfied repeaters, step by step. Countless experiences and studies in online marketing prove this.
Unfortunately, many bloggers and online entrepreneurs miss out on the opportunities and use the tools they do not have or do not use the many opportunities to turn prospects into customers.
If you're one of them, I'll tell you one thing: That leaves you a lot of money.
But what's the most reliable tool to turn your subscribers, leads, prospects into paying and satisfied customers?
Right: The email. Your autoresponder or follow-up sequence called.
You can build trust with it and get closer to your prospects. And with just a click of your mouse, your chances are where you want them: on your sales page!
(A little secret: Email subscribers like to click, much better than Facebook fans do.)
Even if your subscribers are new to your world, a proper email sequence can quickly lead to
you are perceived by your prospects as an expert in your niche
you provide evidence that you can solve the problem your readers
you build trust and closeness between you and your readers and subscribers
you turn prospective buyers into buyers
The secret is to make the sequence in a way that creates a flow that naturally leads from one step to the next so that the end product is almost evident to you.
Your prospects hardly think anymore: "Something will be sold to me" because it is so natural.
This can lead to the fact that they already expect your mails and look forward to it and then with joy to buy your products.
And all this just because you once took the time to develop a right email sequence, so a good autoresponder.
Define Your Ideal Customer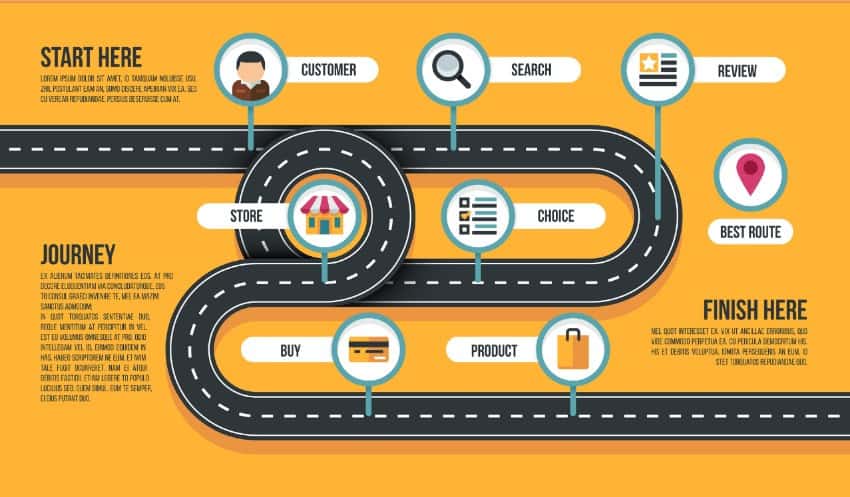 Before you can develop an autoresponder that turns your prospects into customers, you need to understand who these emails are targeted to.
You probably already know your readers or customers quite well and have already done your homework regarding customer avatars etc.
Now is the point to ask yourself if your offer, your product, your service is in line with it. And you have to realize that especially the emails you are going to write will have to fit inharmoniously.
I have already seen countless examples where freebie, mail sequence, and the product did not fit together clearly, so were not a logical consequence. It makes it difficult not only for you but especially for your prospects.
You have to deliver exactly what you need to your customers: as a freebie, in the form of the autoresponder sequence, and of course also with your paid product or service.
Otherwise, the whole high funnel does not help, your prospects turn away and buy elsewhere.
And there, where everything fits together.
Your offer should, as I said, quite naturally fit into your sequence and can even occur in the first mails. So do not be afraid to frighten your prospects with selling too soon.
If your reader sees it as a logical next step, they are even grateful.
At every step of the ladder (ie, every email you send), the next step is quite reasonable and logical, whether it's downloading a freebie, joining the Facebook group, or buying a product.
The more natural and natural the path is, the more customers you can win for you.
Because do not forget: Your prospects have registered with you, just because they want solutions and are willing to spend money, so to buy your product or service.
If you think about the people you will write these autoresponders for, think of it as well:
The starting point of your prospects: Are your customers at the beginning of the processor are they already advanced or even professionals? You can not be there for everyone. Decide what you are concentrating on.
The financial situation: Can and, above all, your prospects want to afford your products? Is it in proportion to what they are used to?
Location: Depending on your product and service, it may make sense to adapt to local circumstances and be even more personal in your email address.
The motivation: Is your prospect already taking the next step? Are the goal and the result you offer convincing enough for your chances to click the buy button?
If you have been in the online business for a long time, your customers will continue to evolve: from beginner to professional.
Recognize this fact over and over again, but do not fall into the trap. Just because the beginner topics are so natural and logical for you to put too much ahead of your prospects and email subscribers.
A good auto responder is only possible if you keep reminding yourself for when you write for when your free and paid offers are.
And it may be that you have to gradually divide your target audience to meet their different needs, which also means that there should be different autoresponders.
So your ideal customer is always the base and stays that way as your business progresses.
Know the goal of your Auto responder Series
As already mentioned, you will probably have more than one autoresponder series in your online business.
Obviously, you have a central funnel whose goal is clear from the beginning (namely, selling your product). More, smaller sequences are also necessary, and here you have to be clear, what should be the goal of each email series.
For example, you're offering a free webinar to show your prospects new aspects that they did not realize yet.
After the webinar, you can come up with an email series
Repeat the contents again
Provide evidence and thereby build trust
More tips and strategies imagine
Links and materials made available
In the end, this can also lead to the sale of one of your smaller products or the products of business partners as an affiliate.
Small email series is useful if not all of your prospects are interested in this section. See it as a tributary of the mainstream.
Freebies Give your Prospects what they Need First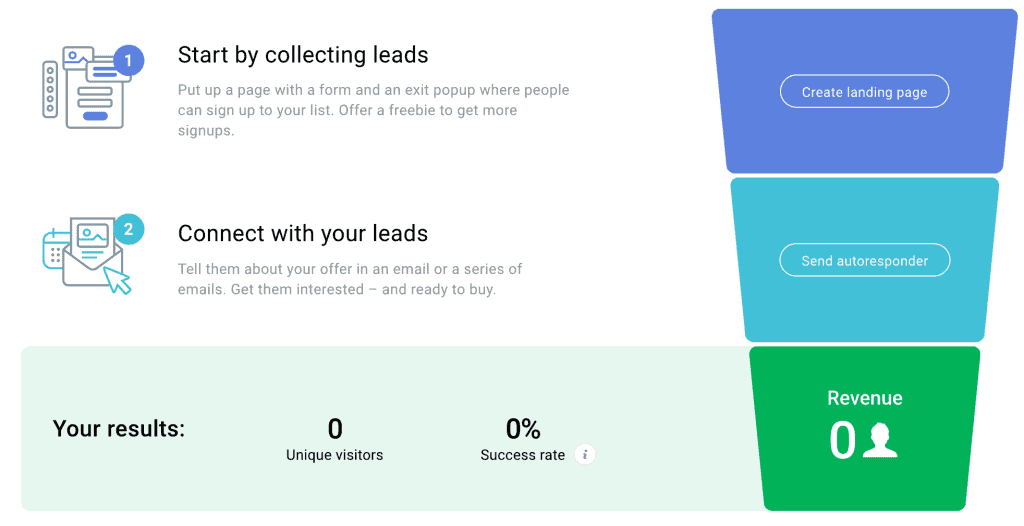 Of course, to get into the inbox of your prospects, they must first register with you.
And you and I know, that's not so easy. The days are over where you simply wrote, "Sign in, and I'll send you my weekly newsletter," and the registrations came in droves.
Today, your readers have become more demanding, they already get enough newsletters.
Therefore, you must deliver something to your prospects that convinces them to register with you.
The important thing is that your freebie is not too long. Actually reversed. People today want to save time, and the more compact and faster your freebie solves the problems of yours, the better.
A checklist, a form to fill out or something similar make more sense than the fat eBook or the 6-part free video course.
I promise you, you already know precisely what your readers need, maybe you just have not made it clear to you:
The most asked question in the comments or to you by mail. Keep writing down items that are being addressed to you, this is the easiest way to develop a freebie that your readers really need.
Topics that will be discussed in your Facebook group, etc. Even if the questions are not directly addressed to you, it's a clear indication of what your community is considering. Because the topics are repeated over and over again.
Reader surveys that you have made. It has been instrumental to regularly consult your readers (here you will find the tool Jotform, with which I always develop my questionnaires.) Ask your readers what their biggest problem is, what they expect from you, why they read you and which would help them the most.
Offers your competitors. I know we do not like to talk about competition in online business, but it does exist. So it makes perfect sense to look over the fence here and there and see what the others are offering. Not to copy, but to realize what people want and need. Of course, also to fill any holes that your colleagues do not provide.
The good news is: you do not have to produce anything completely new. You can use existing content to develop your freebie, for example:
Use an earlier webinar or a small part of your paid product.
Place appropriate blog article to a PDF together
Make the checklists, materials, and tools you use and make them available to your readers
A free trial chapter from your book or a sample lesson from your class.
Develop your Funnel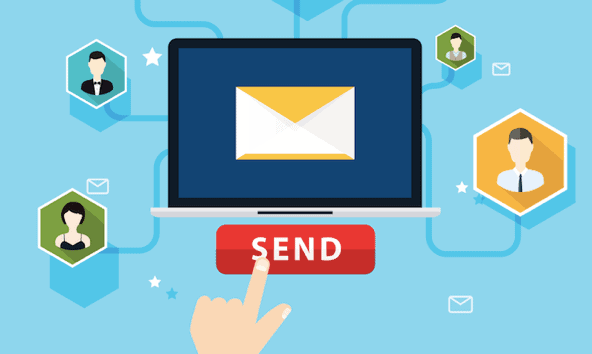 We already know the destination of your email sequence and how to get your prospects on board. Now it's time to develop the process your email subscribers should go through and make it from the opportunity to the customer without hassle and stress.
Each mail-in the autoresponder sequence builds on the previous one, providing another puzzle piece of information and more resources your readers can use.
This is a win-win situation because:
It helps your subscribers achieve their goals.
It makes your expert status clear. You become the first port of call.
Your email subscribers "get used to" opening and reading your emails because they benefit from them.
Compare it to a math lesson: you can not do complicated algebra with your students unless they can do that little 1 × 1. You have to take them by the hand and guide you step by step through the learning process.
Make the steps clear to your customers, and in what order they make sense. You'll see, you'll quickly develop a well-planned autoresponder sequence.
Start your first mail with the download link to the freebie and a general welcome message, so your subscribers know and know what to expect.
Then define what information and in what order the news will bring the most benefit to your readers.
Find the Balance Between Content and Purchase Offers
If you want to be perceived as an expert in your niche, then you need to write an excellent blog and provide outstanding content with value to your readers and subscribers.
But if you always only free content are shipping and then suddenly a sale mail, then your readers will be surprised, perhaps even angry to be and from your newsletter back unsubscribe.
So, you need to get your subscribers used to receive free or paid content from you.
Surely your readers will understand that there must be a balance between free and paid. Because you have to live and want to live on something. And live well.
If you only send free content to your subscribers, they will rarely buy you anything. If you only send sales emails, they will leave your mailing list soon.
So you have to find a balance. Careful but with the true self-confidence. Make sure you have great content. Some are free. Some are not.
Keeping the balance is an art in itself and different in each niche. In some areas, you can feed your readers with many purchase messages in yet other market niches you have to deal with it more sparingly.
The important thing is to find out quickly how your subscribers and customers are ticking, so you can find the right balance. Testing and trying out is a good idea.
Brainstorm tips, strategies, content, links, numbers, etc., so everything your readers need and you want to pack into your autoresponder sequence.
Start with the questions your readers might ask at the beginning of each email and always provide an answer. Either directly in the mail or via another way, this can be a link, a further blog article and of course a paid product or service.
(Hint: If any question your readers might have can only be answered by a class or similar, then the topic of your autoresponder sequence is too broad, just think about becoming a bit more specific, then here you have one also find a right balance.
How to Write Subjects Lines so your Email will be Opened and Read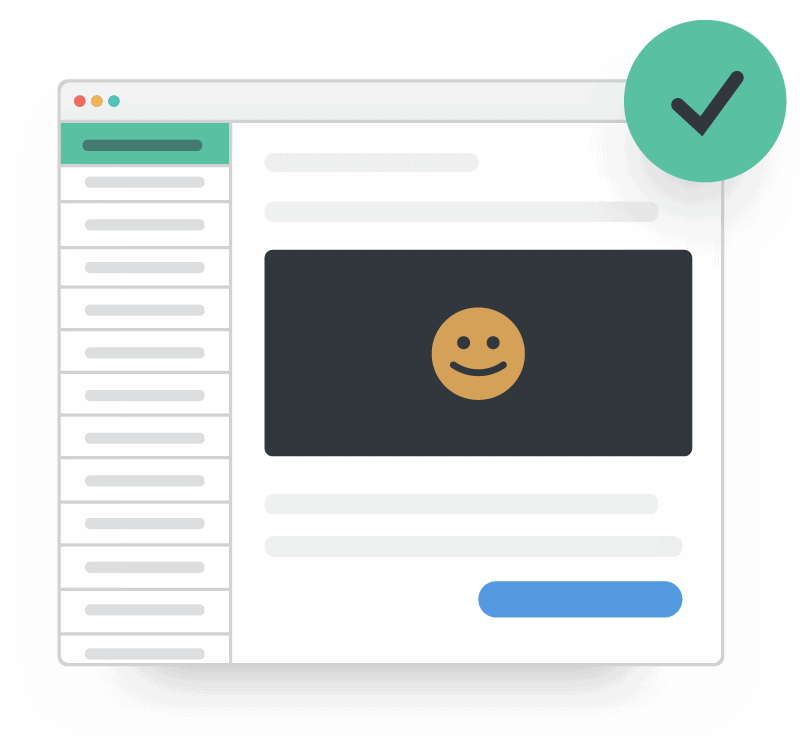 The biggest hurdle we all have to overcome is that our emails are even opened. The email program of all of us is overflowing. Studies say we get up to 150 emails a day.
You can imagine that it is not so easy to stand out there.
Also, tools like Gmail filter the emails for their users in folders and Co and do not always help us with that. Also, many mails fall victim to spam filters.
All these things do not make our job easier. But of course, there are ways to overcome these hurdles.
The first important and good news is: Your readers have registered with you. So you are interested and will open your emails, especially at the beginning. Therefore you have to deliver, especially in the first mails to be worth it.
More tips to open and read your mails
Avoid spamming words like "free," "get rich," and so on. Even exclamation marks and GRANDPARS are not a good idea in the subject line.
Use a severe tool to send your emails and manage your email marketing.
Be brief. Good subject lines are less than 60 characters long.
A subject line must arouse the interest of your readers, and they want to click, even "must." Here some examples:
Ask a question ("Which email provider is the best one?")
Personalize the subject line ("Hey Amer, did you get that already?")
Create interest with a cliffhanger ("This is my best tip on autoresponders")
Put a Fris t ("Only Thursday are: 50% off all my courses")
Insert Photos ("How to Organize My Home Office – Including Before / After Photos")
Make a list ("3 ways to sell your products with autoresponders")
Use a direct call to action ("sign up today")
Writing good subject lines takes a bit of practice, and you should try different things.
It makes sense to create a so-called " swipe file," ie, a file where you collect subject lines from others or create templates according to the examples above.
A swipe file is simply a collection of content, in our case, a group of subject lines that inspire you.
It allows you to collect your own subject lines that have worked well, and of course, those that you have seen with colleagues and bring you new ideas. There are also many examples online, just googling "Swipe File."
Swipe Files are there to bring you new ideas and overcome writer's blocks.
From now on, simply read the subject line of the emails you receive more attentively. If something appeals to you, just copy it into your swipe file and try it yourself.
Formulate a Strong Call to Action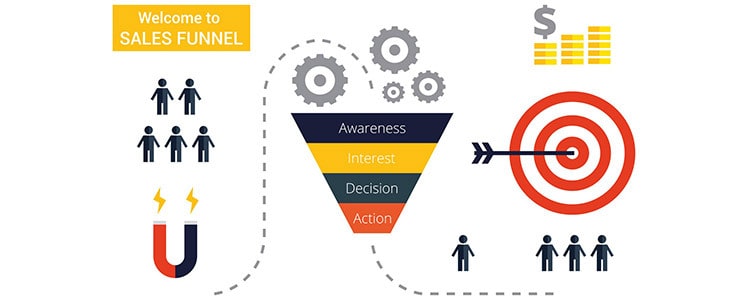 We have already discussed that not every email should include a purchase offer. But every email has to include a call to action.
Do not leave your readers alone, without telling them what the next step should be. Because they trust in you as an expert.
Call to Actions must be structured like this:
Sure. Here is not the time and place to be subtle. Your readers must clearly know what they have to do

watch this video
Download the checklist.
Become a member of my Facebook group.
Sign up for the webinar

Clear benefit. Why should they follow the call to action? What do you have from it?

Watch the video and learn the 5 secrets of getting more subscribers
Download the checklist and find out exactly how I do it
Become a member of my Facebook group and all your questions will be answered
Sign up for the webinar and experience everything step-by-step.

Economical. Too many calls to actions confuse your readers, and confused readers do nothing. It is best to have one call to action per mail. Two calls to actions are possible if both are free offers. If you have a paid offer in the mail, then just a call to action.
Automate your Emails
The beauty of an autoresponder is: it always works. Even if you do not work.
Unlike a regular newsletter (which you always have to hand out yourself), an autoresponder does it automatically, based on a schedule you specify.
Not only that. A regular newsletter is only for the subscribers who are in your email list at the moment. Someone who signs up with you one day after the newsletter, never the mail.
An autoresponder sends emails based on when the reader entered your list.
This means that you can be sure that all your subscribers will always receive your best emails. And exactly when it suits them best.
That gives you the possibilities
Generate passive income because you only have to write the autoresponder sequence once, and then take over the job of selling it to you all your email subscribers.
Offer your subscribers just the right thing that suits them and their needs in their respective knowledge and process (remember step 4)
The secret lies in so-called "automation." Smart Email Tools * This automation "know" which emails to send to whom and which not.
Based on many different factors and variables, the Email Marketing Tool recognizes what status the reader is in, what's exciting and what's not, and therefore sends the mails that best suit their readers.
This also means that no one is offered a product that has already been purchased or you do not invite readers to a webinar you have ever visited.
Many email systems can already take that for granted today, much of it happens in the background and is quite easy for us as users.
We do not need to know or understand exactly how this works, it just takes a little planning to really get the right news to readers.
Test, Review and Improve
Finishing your autoresponder is not the end of your project, it's just the beginning.
Successful bloggers and online marketers know that growing and succeeding depends on learning from mistakes or improving and optimizing the things that work.
This is only possible by keeping track of your numbers. Higher sales come through testing and improving.
Defacto, you can test everything (the email tools will help you with their simple but powerful tools):
Headlines & Subject lines
Call to Actions
Day and time of shipment
Content of emails
Links, Buttons, etc
All email tools help with the so-called "split tests" , which are procedures where multiple versions of a subject line are tested against each other, for example.
For example, the system looks at whether subject line A or B provides better results. This is achieved by first sending the mail to a small test group. If the order has recognized the winner, it will send out the rest of the letter. And with the better subject line.
Sounds a little complicated now, but it is not. As I said, modern email tools do it all for you.
But before you start to test, it makes sense to raise a status quo, so how currently you are opening rates, click rates, etc., so you have a base for improvement.
The Results
The perfect thing about an autoresponder is that you do not have to do the above way every time you launch a product.
You develop your autoresponder once, and then he does the job for you. In some of my projects, the autoresponders have been doing this for years.
The work that is waiting for you at the beginning is well worth it.