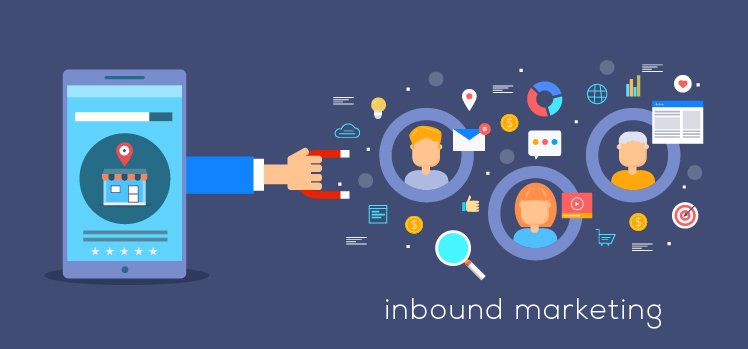 If you want to get started with inbound marketing, you need to start with quality content.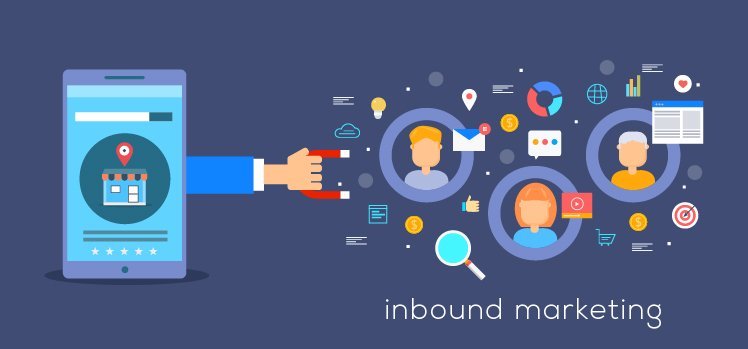 Why Hope Marketing Does Not Work
We speak of Hope Marketing when you don't have a strategic plan, but simply hope to win customers somehow.
Hope is a great thing. But unfortunately, no marketing strategy.
Maybe some people will be lucky. But in 90% of the cases, it won't work.
Just relying on Hope Marketing is naive. It is a waste of time, money, and potential. A waste of your most valuable resources.
That's why you need a well-thought-out plan, strategy, system. Would you still make a road trip today without a navigation device?
So you have to approach the matter in a targeted way, think about ways how you want to get results, measure them, and then continuously improve them. Only then can you control your marketing effectively.
The first step here is not to hope, but to act proactively. Therefore you first need the permission of your visitors to contact them.
Permission marketing is the key.
Seth Godin already laid the foundation for inbound marketing in 1999 with "Permission Marketing" and pleaded that we need the permission of our potential customers to be allowed to contact them.
Permission marketing is about the privilege (not the right) of sending expected, personalized, and relevant messages to people who want to receive them.
The problem is that your anonymous visitors, for whom you have worked so hard, quickly disappear. Maybe even forever. Therefore, you should ask for the contact information so that you can contact them later.
These contact details are your leads, your potential customers. But they are also your subscribers, your audience. This is your most valuable asset.
So invest in the relationship with your audience and slowly build trust.
If you want to get married, don't go to the pub and ask the first person, do you? Unfortunately, this is precisely what many companies do with their marketing! 😉 No, instead you ask carefully and then go on a date. If the time were right, you would go on another date. It's precisely the same with inbound marketing.
Since your visitors are not interested in your company, but only in their own problems, needs and wishes, you should start here and support them. For this, you use lead magnets.
1.Lead magnet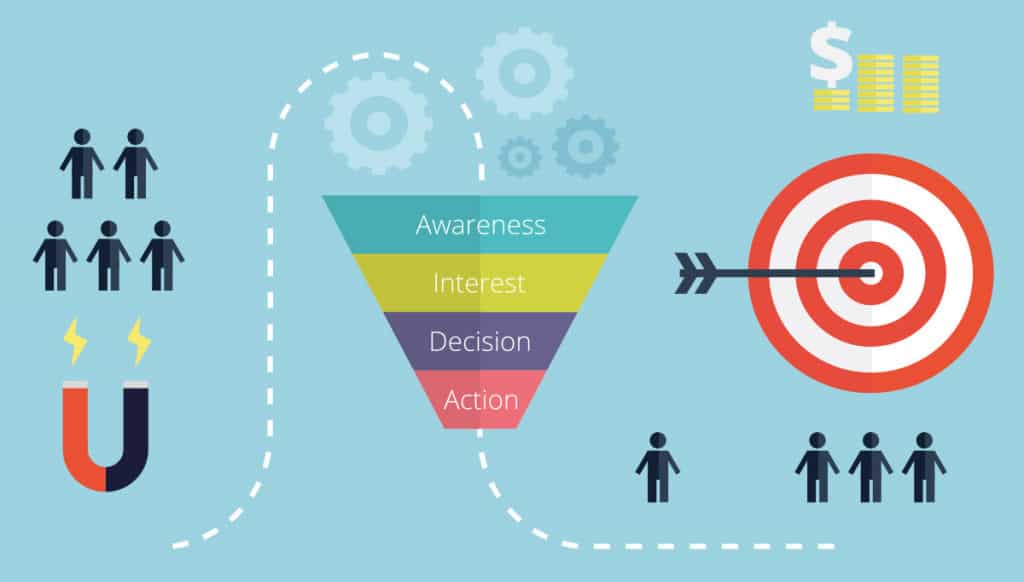 In return for your visitor's valuable contact information, you must give them something of value. Otherwise, it is not a fair deal.
The beautiful thing about lead magnets is that they automatically filter out the wrong prospects. You can use the following formats for the creation:
Free updates
e-books
reports
checklists
white paper
case studies
Email Courses
videos
webinars
discounts
Free Tools
The format is not so important. It just has to fit the situation. You can give free rein to your creativity here.
Above all, free updates offer a small benefit and are quickly created, since you do not have to create content for it. It can even be that something like this is more popular than an e-book, for example. Maybe it is more important for your target group to stay up to date than to acquire old knowledge?
2.Call-to-Action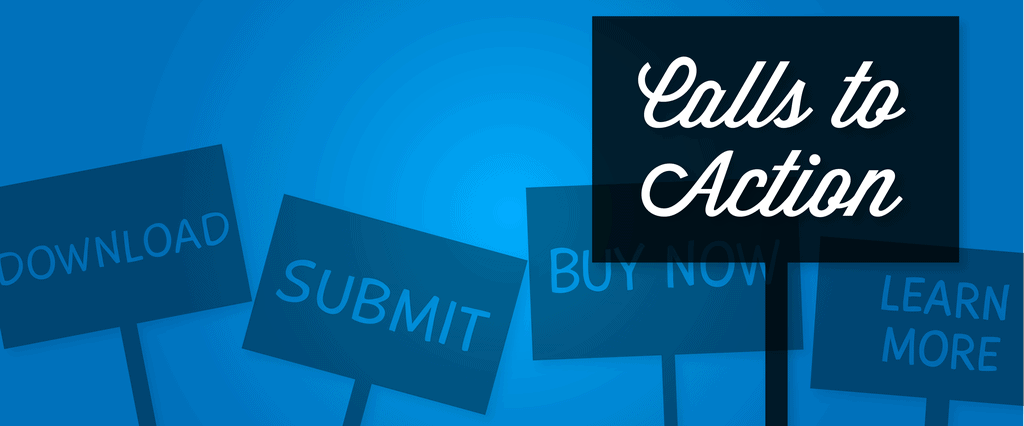 And you'll get an answer. After you have created a lead magnet, you must actively promote it. This may sound a bit odd, but you must always proactively ask your visitors for action.
To do this, you create a Call-to-Action (CTA) that attracts attention and creates an incentive to leave your contact details.
As the name suggests, it's a call to action.
This request for action can consist of a text, a picture, a button, or a box with all these elements.
If you want to create a call-to-action, pay attention to the following elements:
Image – Create an image that attracts attention (e.g., a picture from an e-book).
Heading – Create a heading that includes a benefit (e.g., "The essence of our best contributions").
Text – Describe the benefits and possible features of the "offer" (e.g., "Everything you need to know," "138 pages", etc.).
Button – Make a direct request here that includes the benefit (e.g., "Download Now").
As I said, you can also omit elements. There is no right or wrong here. Sometimes only a button is appropriate, sometimes only a text, sometimes a whole box.
Place your call-to-action on every page if possible. The home page, your content pages, and your about page are right places for that.
So your visitors end up on your website and are taken directly to the next action. This is also the only goal of your website: the click on the CTA and the redirection to your landing page.
3.Landing page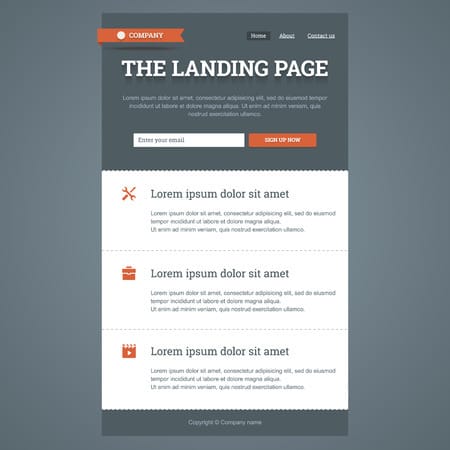 On a landing page, your visitor will find further information about the action. It describes the advantages and provides him with certainties.
Accordingly, it is a simple page that has only one goal (the visitor's action) and focuses on it with every element.
In general, a landing page should not have elements that distract from the actual action. That's why you won't see any navigation there. The visitor has only the choice to decide for the e-book or to leave the page. Visually, the yellow buttons that motivate the action stand out. Also, each text focuses only on describing the advantages of the e-book. As I said, the complete page has only one goal: downloading the e-book.
4.Form
If you want to request the valuable contact information of your visitors, you need a form.
Therefore, you should at least check the email as it is still one of the best marketing channels.
In general, you should use as few fields as possible. Because of the more areas, the worse the conversion rate. So you will get fewer registrations.
I'm a big fan of Simplicity, so I recommend that you just start with the email. After that, you can experiment with the name and see if it works better.
You then put this form prominently 1-3 times on the landing page.
5.Thank You Page
After your visitor has filled out a form, he should receive feedback. Therefore, you should redirect him to a Thank You page.
Up to this point, your visitor has placed a lot of trust in you. You should use this opportunity to continue and strengthen the relationship.
After logging in, you will receive an explicit instruction to download the e-book in your desired format. You can also share the landing page via social media.
When you create a Thank You page, you should first treat it as a landing page. So keep it as simple as possible. Also, pay attention to the following points:
Thank you – Be human and show your gratitude. Did we all learn that way as a child, didn't we? 😉
Make Clear Instructions – Fulfill your promise and provide clear steps to receive your offer.
Fade in the navigation – At this point, you can fade in the navigation again so that your lead can browse further.
Deliver relevant content – Recommend appropriate or advanced content, deliver value, and build trust.
Offer free updates – You can also add a free update form here to keep your lead up to date.
Show Personality – Write a personal text or create an audio or video to show your face and personality.
Offer Social Buttons – Motivate your lead to share your lead magnet or follow your social media profiles.
Make an offer – At this point, another action doesn't seem like a big hurdle. Therefore you can place another CTA that focuses on the next logical step in your funnel. So make an offer for your product or service. Here is also a one-time discount a nice incentive.
Don't forget to send an automatic e-mail with the download link and possibly your offer so that your lead can archive it.
6.Conversion Optimization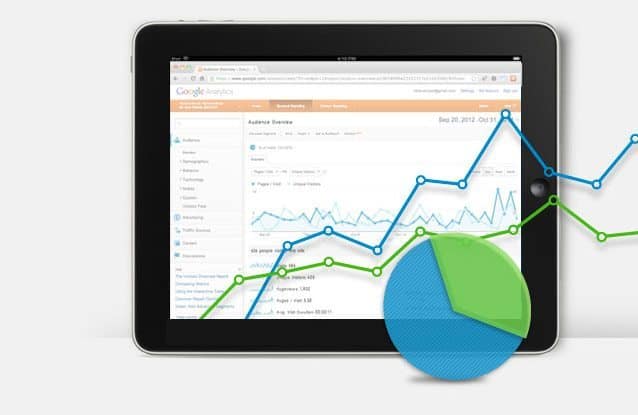 You should set up your inbound marketing process as quickly as possible and then optimize it regularly.
Maybe you have already set up everything from the lead magnet to the Thank You page and converted it like Hulle. But if not, then you have to optimize.
In general, there's always something to optimize. Better still works! 😉
Surely you're wondering what a good conversion rate (CVR) is here. So what percentage of visitors leave their contact details. Unfortunately, this is always hard to say, because markets and products are very different. But here are some rough guidelines that you can use as a guide:
Calls-to-Action – 1-3% CVR
Landing Pages – 40-60% CVR
If you have a lot of traffic, you can do A/B tests. This means that for example, half of the visitors see a landing page and the other half a slightly different one. So you can find out scientifically and with a statistical significance which element converts better.
Conclusion
As discussed, this process can also be shortened if you include the form directly in the call-to-action.
Basically, inbound marketing is about building and regularly optimizing such a system. So you have to create a simple concept, test it, and then look at the key figures. Did that do any kind, or not?
That's exactly how you turn your website into a lead generation engine.