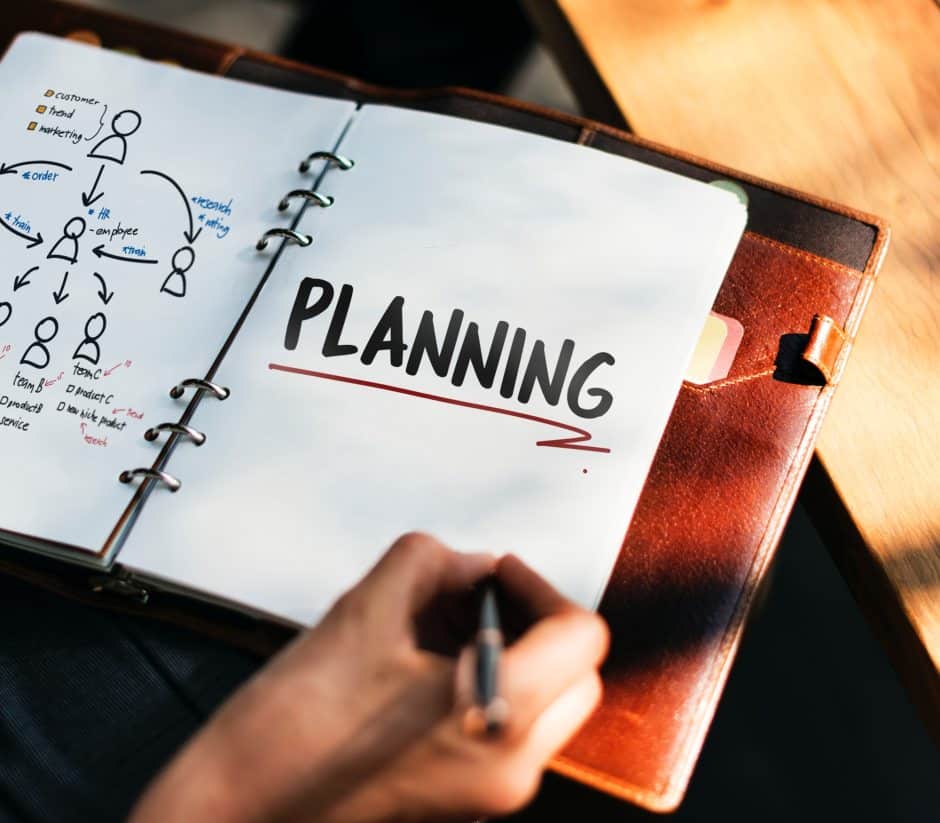 Whether part-time or full-time: the idea of establishing and operating an online shop is becoming more and more attractive for private individuals. Why not? After all, an online shop is open 24 hours a day to customers from across the globe. It can usually be worked from home and is regularly realized with less effort than a retail shop. But the way to start a successful online shop requires several essential steps, which many beginners underestimate.
I am starting an online shop made easy.
To ensure that nothing stands in the way of your successful online shop, we have compiled the following seven tips for you.
1. Planning before planning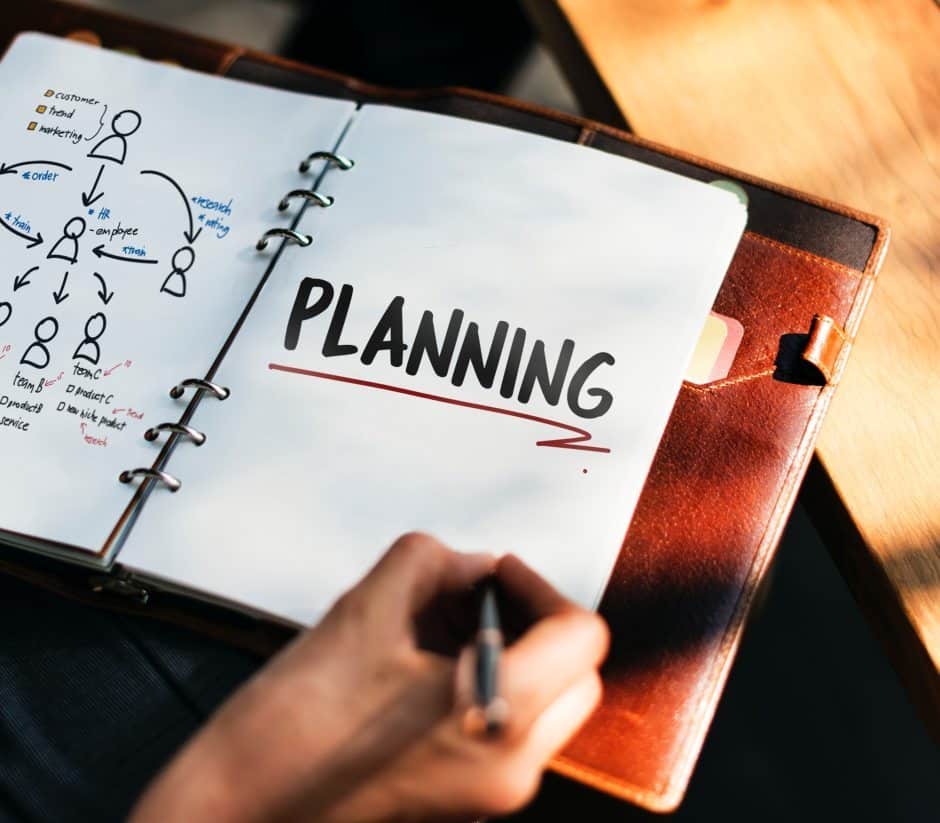 Questions that you have to ask yourself before creating your online shop are as banal as they are essential. A small analysis of the market is advisable here:
Is there a target group for your product?
Which channels do you use to reach potential customers?
At what prices do you offer your goods?
How high can the margin be to be competitive?
What is the market like?
Which competitors are there?
How can you differentiate yourself from them?
Do you need a complete online shop at the beginning or is an eBay shop sufficient?
2. Company logo and name as the business card of your online shop
The company name and a unique company logo are incredibly relevant for the recognition value and are virtually a business card of the respective company. The online magazine Business start-up on the Internet mentions two successful approaches which you can follow.
You associate the company name with the product you are selling.
You invent a company name that is as abstract and creative as possible.
Regardless of which approach you ultimately choose, a company name and a logo must meet various criteria, which we will deal within the following.
Does the name guarantee recognition of the company?

Not mandatory, but helpful here is a pictorial language that makes it easier for potential customers to remember the name. Also, make sure that the title cannot easily be confused with other companies. Be unique and set yourself apart from the competition!
Is the name already assigned as a domain?
To be able to place the company on the Internet, a domain check must first be carried out. The safest way to do this is to query HostGator, for example. Here you can see whether the domain has already been allocated and, if so, to whom.
Is the company name accessible for customers to remember and pronounce?

The spice is in the brevity. The shorter and more concise the company name, the lower the risk that the customer will make a commitment or promise.
Even if at this point, you are still at the very beginning of your online shop career, you can already think internationally here.
How can the name be integrated into the company's logo?
Understandably, you want to design your logo. After all, numerous websites advertise with free offers. However, this is not recommended. Engage a designer for this. He has the necessary know-how to guarantee your logo a recognition value and a seriousness. The knowledge and creativity of a designer are worth its money.
Think "Long Term" and take your time in making your decision. Experiment, brainstorm, conduct surveys on social media such as Facebook and let them inspire you.
3. The right legal form for your online shop
If you want to start a successful online shop and thus register a business, you have to decide on a suitable legal form. Here you as the founder must have legal, tax and economic aspects in mind. From the GmbH over sole proprietorship up to the AG, each legal form has its advantages and disadvantages.
Aspects, which play a role with the choice of the correct legal form, are for example the number of the founders, the available own capital funds, the degree of the decision authority and the risk readiness.
A comparison of the different legal forms for sole proprietors, self-employed or start-ups as well as interesting facts and figures on legal structures. However, if you are unaware of the circumstances, it is recommended that you consult a business or tax consultant.
Starting an online shop via shop systems: Existing Sendcloud integrations
4. Start online shop via shop systems
Professional setup of an online shop with the help of a designer can be quite expensive. But there are excellent alternatives. Providers such as Shopify, Shopware, WooCommerce or Lightspeed offer shop systems that you can design yourself. They provide you with a wide variety of templates that you can fill with product descriptions, links, images and much more.
Remember: the only real shop system does not exist. Depending on the project of the online shop, some methods are better and worse suited for this. Ultimately, the final decision is individual. The Webshop Factory, for example, offers comparisons that help you decide on a shop system that meets your needs.
The customer always in the spotlight
Even during the development and installation of your online shop, the customer should always be in the centre of attention right from the start. Therefore, you should first and foremost pay attention to comprehensible user guidance. Customers have to find their way around your website immediately, find the desired product and get to the checkout quickly. To make this accessibility possible, the Breadcrumb navigation is a good example. This way, your customers always know which area of the website they are currently in and can jump back to previous areas.
Not necessarily but a plus is the use of own (but more professional) and thus individual pictures. To present the product to be sold correctly, images from different perspectives are also indispensable.
Also, informative product information and titles are indispensable. If the customer still has questions despite comprehensible user guidance and ample information, FAQs or a live chat are helpful. Customer advice is always worthwhile and reduces the risk of returns.
Timeliness the be-all and end-all
Online shopping should be fun and make the visitor a buyer and returning customer through appealing images, good organization and informative information. Offer your customers variety through, for example, changing offers that are highlighted on the start page or internal links that lead to similar proposals.
It is essential to keep your online shop as up to date as possible, especially about the available number of units of your products and potential delivery dates. To keep this information up to date, you can initially update it manually. But you will quickly notice: If the quantities ordered increase, you should switch to an automatic system. Thinking about a merchandise management system is worthwhile.
5. money, money, money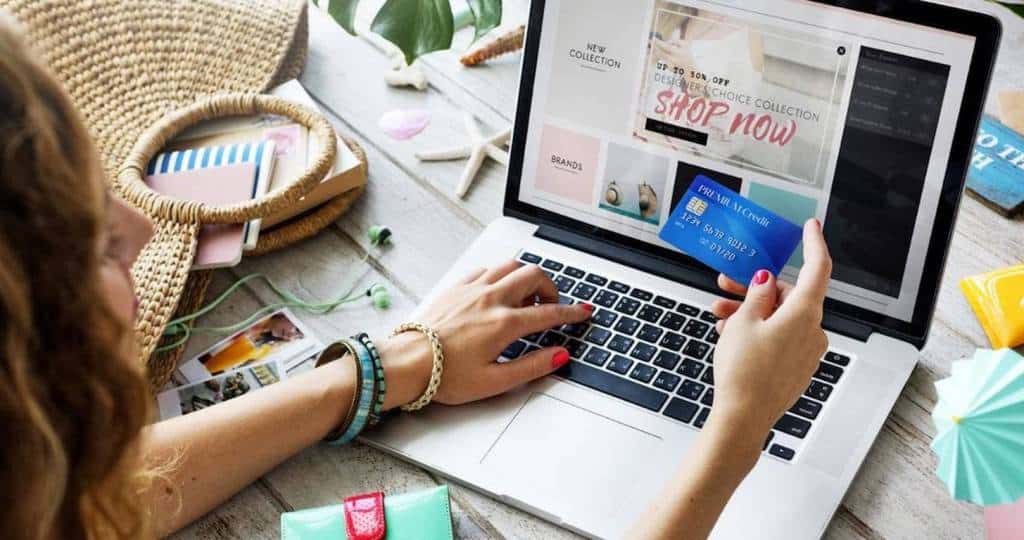 Already heard a thousand times, but often not considered: The customer is and remains king. Anyone who wants to start an online shop or already owns one should always keep an eye on the needs and wishes of the customer. For example, purchase transactions are often cancelled because the desired payment method is not available. Payment systems such as PayPal, Klarna (i.e. payment by invoice), credit card or direct debit are therefore an absolute must.
Start your online shop with Marketing: Unboxing Experience.
6. Marketing from the beginning
Marketing brings customers, and that is what is usually still missing after the establishment of an online shop. That's why: Do marketing right from the start! Online marketing via social media is particularly suitable for beginners. The fans who, for example, link your company page to Instagram or follow you on Twitter can become potential customers. From the won customers again, by sharing your site, ambassadors of your company.
Long term, however, search engine marketing (SEM), which includes both search engine advertising (SEA) and search engine optimization (SEO), is unavoidable. SEM aims to improve the visibility of the company in the search engine results list. Thus to increase its web presence because if you cannot attract customers to your online shop despite an excellent website. This is probably because you are not using the right keywords. These are the keywords or phrases that customers type into search engines.
But how do you find the right and unique keywords?

As already mentioned, the customer is the centre of attention. So put yourself in the minds of those who are looking for what you offer in your online shop. Also, determine the search volume of your keywords. The Google Keyword Planner is handy here if you want to get an overview of how often the keyword you have selected is googled by people each month. To be as precise as possible, it makes sense to work with keywords that consist of several words.
First of all, this has the common reason that competition is higher for more general terms. Also, if a customer is lured to your site by a misleading keyword and immediately leaves it again, Google will consider this a negative sign and will not display your page as high up in the result list if it occurs repeatedly.
According to Impulse, a magazine and network for entrepreneurs, a keyword summarizes the following basics:
The content of the website is described as concretely and accurately.
It uses the same words that people use when searching for information.
As many people as possible search for this term on the Internet.
Tracking e-mails as a marketing tool
But so much more belongs to marketing! Don't forget: Before the order is after the order. This applies in particular to the notifications that inform your customers where the ordered package is at the moment. Use Track & Trace notifications as a marketing tool by personalizing them, adding your logo and strengthening customer loyalty. So you recall your logo again and again in remembrance of the customer. Package notifications in themselves offer your customers full transparency and are essential for positive customer experience.
The physical experience of parcel unpacking is also an essential aspect of the marketing value chain. Directly shipping the goods in a brown parcel is wasted potential. The so-called unboxing experience also strengthens customer loyalty. In the best case, the customer will share his expertise on a social platform, and others (potential customers) can get a picture of your creative packaging or innovative action. This is how you gain reach!
7. Shipping as the last hurdle to be tackled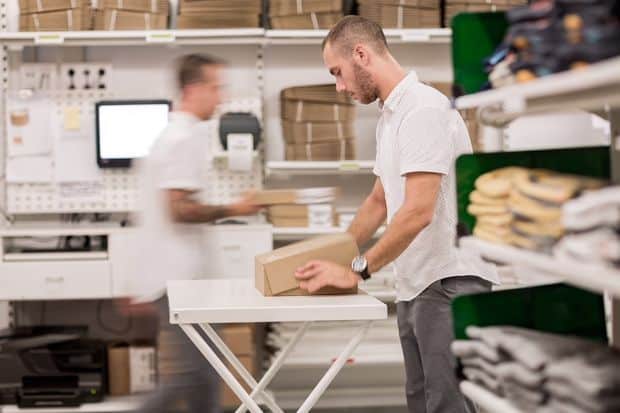 Your online shop is set up; your website is often called up; the customer likes your products and wants to order them. The last hurdle between the order and a happy customer is now only the shipping. Speed of delivery, flexible shipping options, different shipping service providers or Track & Trace – online shops want to offer customers the highest possible convenience. To make it easier for you to contact the extensive parcel services, there are special shipping tools.
Too high shipping costs discourage the customer, too low shipping costs, however, reduce your profit. Finding the balance between these two extremes should be at the top of your list. And don't forget, hidden costs that only appear during checkout increase the risk of a cancellation many times over.
Start online shop: Are you ready?
Find the niche, legally secure yourself, build a creative but goal-oriented website, don't underestimate the need for marketing and stay up-to-date with your online shop. Customers want absolute flexibility: be it in terms of a selection of your products, the choice of the desired shipping service provider or shipping option as well as the preferred payment option.
We hope that our 7 tips and tricks have made it easier for you to get started and wish you every success with your online shop!