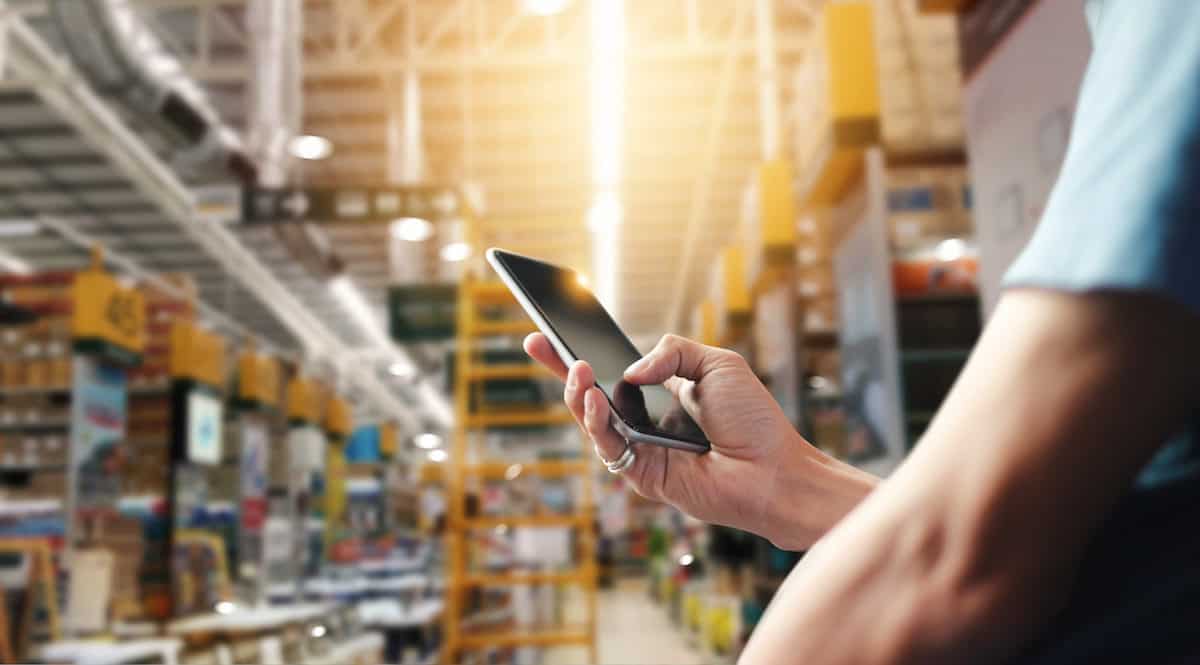 The competition on the Internet is enormous. Online merchants and SEO experts, in particular, feel it every day: To achieve a good reach on the Internet, eCommerce operators need more than just an attractive website.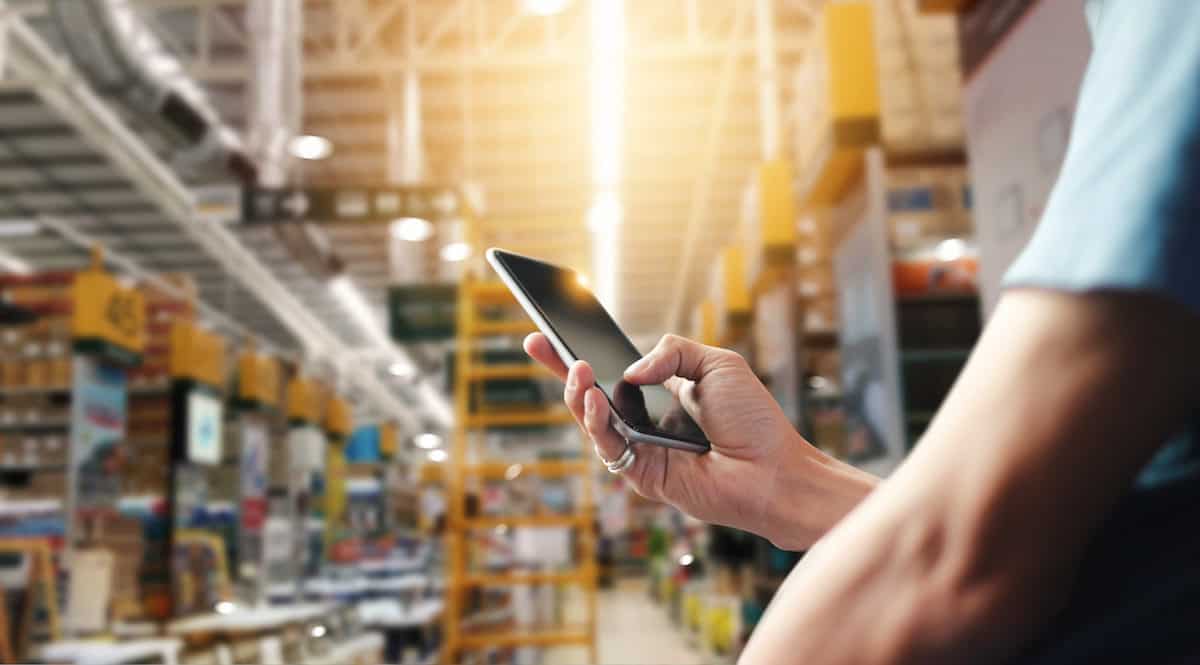 Above all, you have to create long and useful texts. In online commerce, the main focus is on product descriptions and category texts. However, it is not enough to create a product description to assert yourself against the competition. After all, this description must not only describe a product but also sell it.
For many products, customers compare offers from different online shops, and it is not always the price that exclusively influences the decision. Also, online customers need advice, maybe even more than in a stationery shop, where they can touch the product.
A good product description gives customers what they need to make an informed purchase decision. This is meaningful information and instructions for use which, like good advice, make it easier for the customer to decide on making a purchase: buy or not buy?
Product descriptions are texts that the operator of a webshop usually needs in large quantities. Hardly anyone needs only 2-3 paragraphs. Often, there are hundreds and thousands of product descriptions, and sometimes even in several languages.
Often the internal capacities are not sufficient to create all texts internally. For this reason, many companies prefer to have their product descriptions created externally.
In the following, we describe how you can have many product descriptions created and what you have to consider.
Create product descriptions in-house
With the increasing importance of content marketing, the need for good copywriters has increased. Many companies have expanded their content teams and are writing their product descriptions themselves. This gives them essential advantages: On the one hand, there is extensive knowledge about the products. Internal copywriters don't have to familiarize themselves with the topic and get a feel for the products. Due to their brand affiliation, they fulfill the best prerequisites for creating good article descriptions.
As an internal copywriter, you also have a better understanding of what makes up the brand, which is crucial when it comes to copywriting. If the copywriter has internalized the topic, the texts are usually much better.
Internal copywriters know their brand and products and have unrestricted access to information. If the information is missing in the marketing brochures and the internal online portal, then one has a few office doors further the product manager team sit, which can help with further input.
Whenever resources such as workforce and time are available in the company, it makes sense to have texts created internally. But you have to make sure that the internal processes remain as lean as possible and that is not that easy. Content teams often have to coordinate with product managers and SEO colleagues – the time expenditure can increase very quickly. The correction and release phases can also be unnecessarily protracted if all colleagues who feel like it are allowed to have a say.
Do the product descriptions also have to be created in other languages? This is where most companies reach their limits. By then, at the latest, companies will have to seek external help. You can hire translation agencies or have your product descriptions in English, French, etc. created automatically. You have the advantage that the texts not only reflect all critical content but also read naturally and do not sound like a translation.
Assign a content agency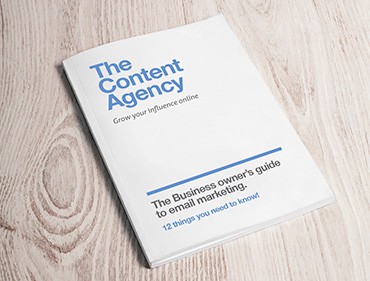 Let a content agency create product descriptions. However, even if you do not create the texts yourself, but outsource them – for example to a content agency – you should not underestimate the time required. You especially concern the text specifications, communication, and corrections/releases.
First, you have to plan time for a detailed briefing and create a good template for the product texts. This includes hard facts such as the spelling of certain words such as brand name or series name. Also, information on general wording – what the brand stands for, what its USP is, how products are manufactured, etc. This information enables copywriters to quickly familiarize themselves with the topic and create texts that fit the brand well. Before the briefing, it is essential to coordinate all information with online teams, product managers, and the communications department.
If you have your product descriptions created by an agency, then you can also benefit from the diversity of experience. This is particularly useful for online shops with a broad product range. In an agency, copywriters usually work with different focal points and can, therefore, produce texts on several subject areas. Technology, fashion, electronics, furniture – knowledge of the industry is a significant plus when creating documents.
When choosing an agency, also make sure that both SEO and content experience are not neglected in the agency. Beautiful formulations and concise spelling are decisive for the creation of product descriptions. But texts must also be optimized for search engines.
Text production in an agency can become expensive because the time expenditure for the manual creation of thousands of product descriptions is high. If you have an online shop with several thousand articles or a frequent assortment change is planned, then this can cost a lot of money. To save costs, one can either have a part of the product descriptions done internally or create them automatically.
Whether manually or automatically – important is: for 5,000 euro one cannot text the entire on-line Shops with 160,000 articles. Especially not if you need several product descriptions per item.
Search for free copywriters
Another possibility to create product descriptions is to get free copywriters to help you. In various Facebook groups, forums and also by word of mouth, you can find copywriters from different industries. The prices are completely different: Hourly rate is with many copywriters between 60 and 120 euro, or it is accounted for per word.
It is important that the copywriter not only has experience in the creation of literary texts but ideally is also familiar with the subject area from which products come. Many copywriters lead to their homepages blog. You can already get an impression of how the person writes.
Create product descriptions: Automatic text software
If the product data is well maintained, then online retailers can have their product texts created automatically. Work with the text software AX Semantics. The decisive advantage of this method is that you can always generate unique product descriptions. For one product, you can even make several text variants in different lengths, and all will be search engine optimized, high quality, and unique.
The quality of the texts remains high – not even Google can tell the difference between the document created with the software and the book written by an editor. The reason for this is that the texts are not merely rewritten. The texting software captures the meaning of the words, their semantics. This makes it possible to create an infinite variety of unique content.
So that texts are generated, a so-called text framework is created from the data of the online shop. This is the basis for the later raw version. It serves as the basis for all further product descriptions of the same product category. If, for example, you want to generate texts for the products from the "Boots" category, you create a corresponding text framework. If the online shop has an assortment extension in the group "boots," new products can be texted much faster in the future, because the text framework already exists.
A good database is crucial for the automatic product description. Both the quality and the length of the product descriptions depend significantly on the product data. They form the basis of every text project, which is why a detailed insight into the database is usually required in advance. Only if it is known which data is available, it can be determined:
whether the information is suitable for automated texts
what statements can be made about your products
how many sentences and finally words can be generated per text
The last point: The more consistent data the customer can provide, the longer an automatically generated product test can be.
Which data do I need to create automatic product descriptions?
Useful data must be completed on the one hand and usable in terms of content on the other. If the product data is available in an Excel table, then all rows of a feature should be filled in. For example, when it comes to colored pencils, each product should have a characteristic in the "Colour" column – "yellow," "blue," "green."
Creating product descriptions from data
The minimum data requirements are:
Several data fields are mandatory to create texts. These include the product name, the manufacturer, the product type, and of course the product price.
To get meaningful product descriptions, you need much more input: material, color, size, etc.
The more information describing data fields there are, the more informative the text becomes.
To give the texts added value and liveliness in terms of content, accurate statements must be derived from the data.
For example, it can be deduced from the material "aluminum" that the product is light.
This type of information can also be transmitted outside the data record and directly integrated into the training.

Have inexpensive product descriptions created: What is behind the discount content?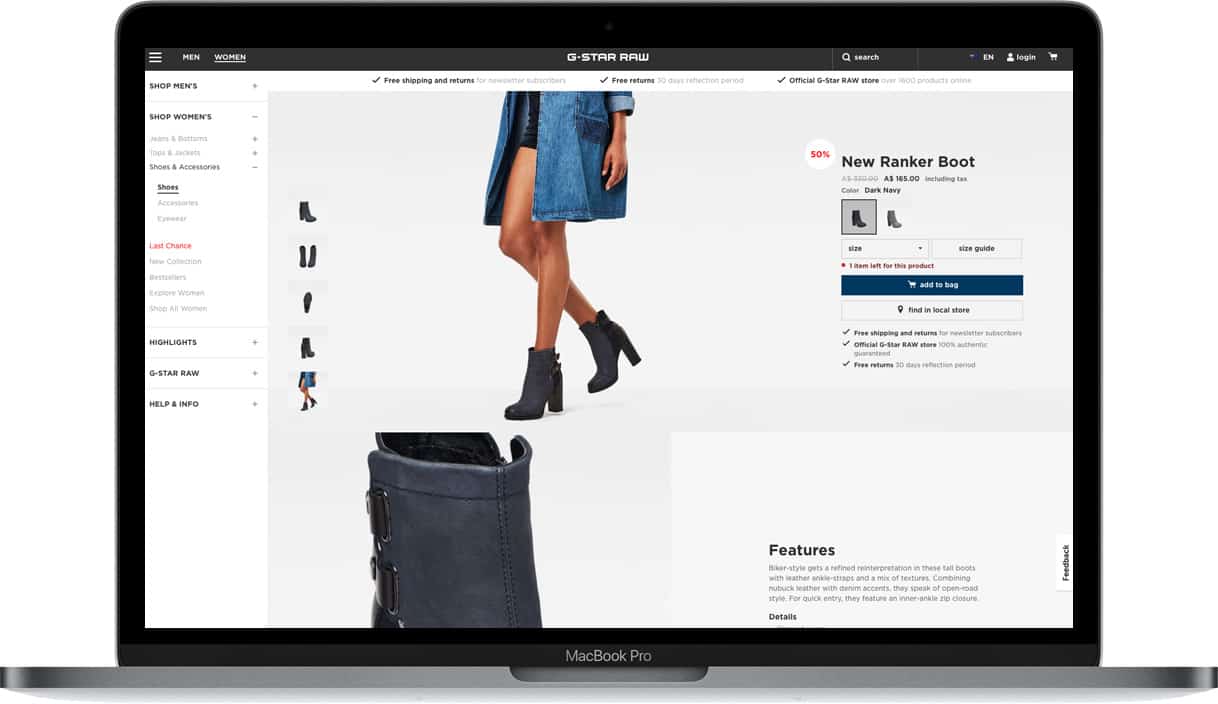 One hundred product descriptions for 20 Euro? That sounds tempting. But the quality of such content is usually questionable. Good texts cannot be written for little money. Discount content also has a decisive disadvantage: it is generally not suitable for Google and other search engines to get good rankings. Such texts are useless at best. In the worst case, they can even harm their online shop in terms of search engine marketing. For example, a general brand text can be appended to every product description – creating duplicate content on several pages. As a shop owner, you must avoid this at all costs.
Or the texts are taken from the manufacturer and slightly modified – this is neither optimal for the Google ranking nor has an added value for the visitors of the online shop.
Cheap texts can also be simple translations from other languages. With Google Translators, you can get decent readings these days. Whether such interpretations are not recognized by Google is questionable.
Product Descriptions or SEA Campaigns. At the beginning we already mentioned that product descriptions are a reliable SEO instrument. But whether product descriptions bring a benefit depends strongly on the quality of the single texts.
Because in the end, they have to convince the buyers. Some buyers are already determined before the purchase that they want to acquire the product; others need first time resuming information. Product descriptions are an essential source of information for both groups.
A product description serves to answer questions – about the fit, size of the product, its application, etc. – and to provide information about the product. Therefore, the more sophisticated a product is, the more information must be included in the product description.
If you have your product descriptions created, you should write a detailed briefing in advance so that the copywriter can consist of relevant information in the text. This includes a precise description of the dimensions, fit, color, etc. – this helps to reduce complaints and returns.
What must be included in every product description?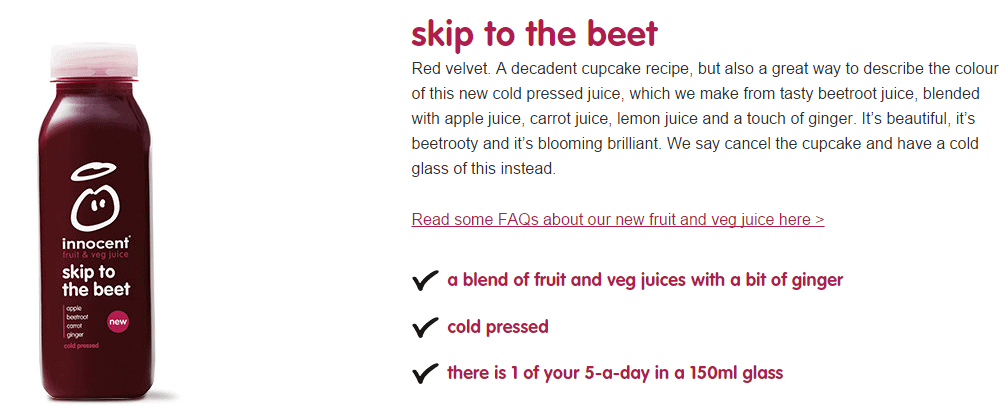 Information on the use and characteristics of the product (in order to minimize queries)
Convince buyers with benefits – no matter how long a product description is. The most important thing must be right at the beginning, and that is usually the benefit of the product. After all, customers want to know whether the product helps them solve their problems.
Write at least 200 – 300 words as a product description.
Describe in the continuous text what makes this product unique – explicitly name the unique selling point of the product.
The following list provides readers with a quick overview of the essential product features
Be sure to link to related or complementary products in your webshop
Even more product descriptions for your online shop
Product descriptions are an essential part of the online shop. But category texts are no less important.
If, for example, a user is looking for an evening dress, her search will not necessarily begin in your favorite online shop. If she enters the term "long evening dresses" in Google, she gets a list of online shops that offer long evening dresses. And if you click on one of the search results on the first page, you will notice that all online shops listed on the first page have longer category texts.
Category texts can be used to achieve two goals at once: On the one hand, they make it easier to find them on the Internet. On the other hand, they offer visitors the opportunity to obtain additional information and advice. General information about the brand also belongs here. Such information usually takes up an unnecessary amount of space in the product description.
Summary: Create product descriptions
To create SEO-optimized product descriptions, you don't have to hire a dozen interns these days. If your capacities are limited, you have numerous possibilities to create product descriptions. Whether freelance copywriters, content agencies, or even text robots – product descriptions can be built faster and cheaper.
So that you can make a well-founded decision, here is the summary of all advantages and disadvantages again:
Create texts internally
advantages
Authors usually have access to complete information
Often no familiarisation with the topic necessary
flexibility
Better control
drawbacks
Internal authors are usually expensive in the long run.
Long internal processes
There is no time for new projects
Agency/Texter for the creation of product descriptions
advantages
Fast and competent implementation
The agencies in question usually have experience in the areas of search engine optimization, target-group-specific approach
In the vast majority of cases, the copywriters are well qualified
Possibility to cover a wide range of topics
drawbacks
Long approval processes
The cooperation does not run as desired
Depending on the project can be expensive

advantages
Many thousands of authors with different emphases
Usually fast implementation within a few days
Clients have the opportunity to cover a wide range of topics, thanks to the many authors on the platform.
Excellent price/performance ratio of the product descriptions
drawbacks
A well-thought-out briefing is necessary – this usually requires a lot of time.
Text quality may vary
Orders are sometimes not fulfilled on time / not according to the briefing
For huge masses of product descriptions, the number of authors on the platforms mentioned is not sufficient.
Automatic product descriptions
advantages
You can have product descriptions created virtually at the push of a button
New products can be quickly written based on an existing test framework.
High quality, SEO-optimized texts
Each product description is 100% unique – that is, unique.
Multilingual texts are possible
error-free & legally compliant product descriptions
Excellent price/performance ratio
The automatic product descriptions can be extended at any time or adapted to the season (e.g., for the Christmas business).
drawbacks
A good database is required for automatic texting.
The initial creation of the text framework of a category is usually only worthwhile from a thousand product texts per product category.
Have our conclusion on the subject of product descriptions drawn up
Shop owners who want to create many thousands of product texts can have their article texts created on an authoring platform
If you want to create more than a thousand product descriptions, you should consider the automated texting.