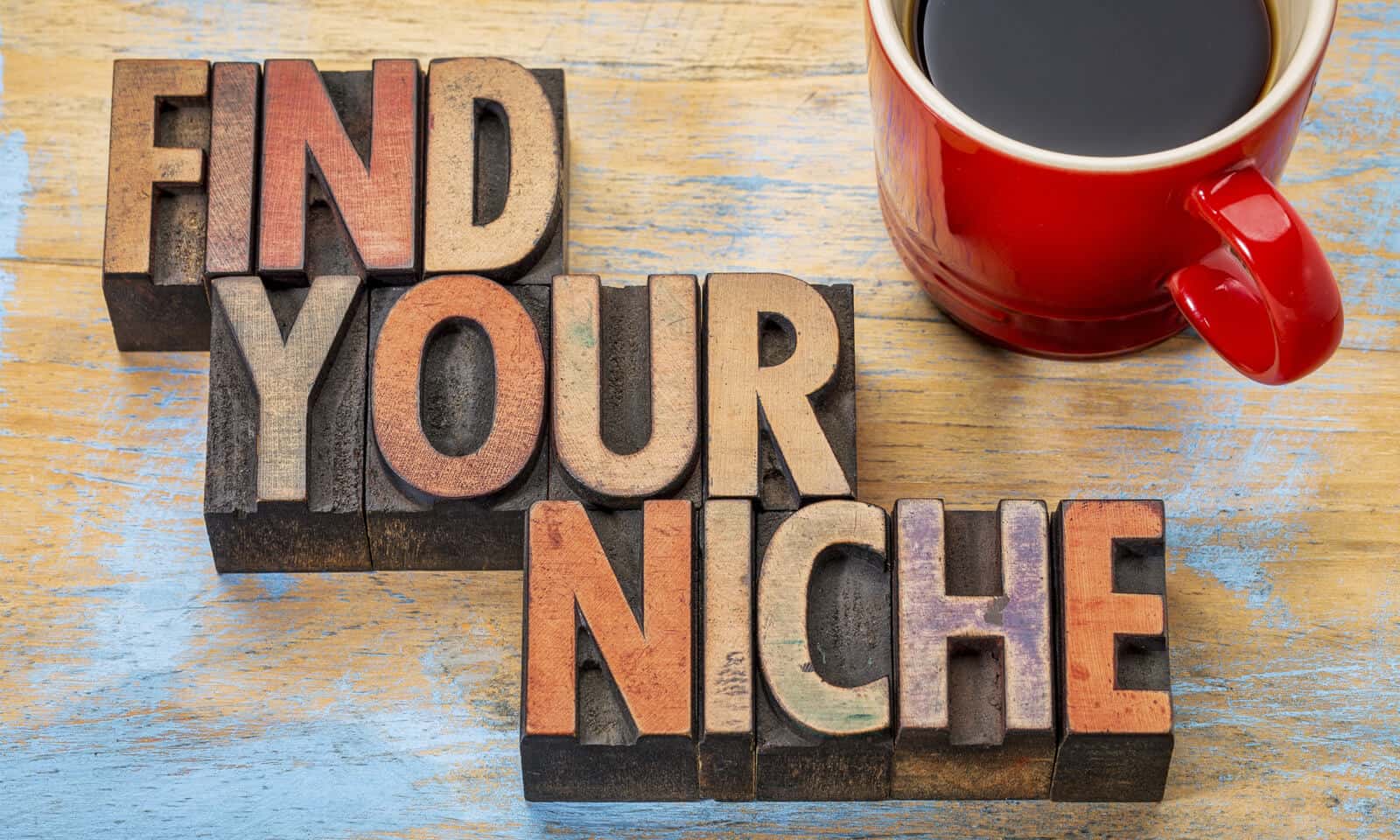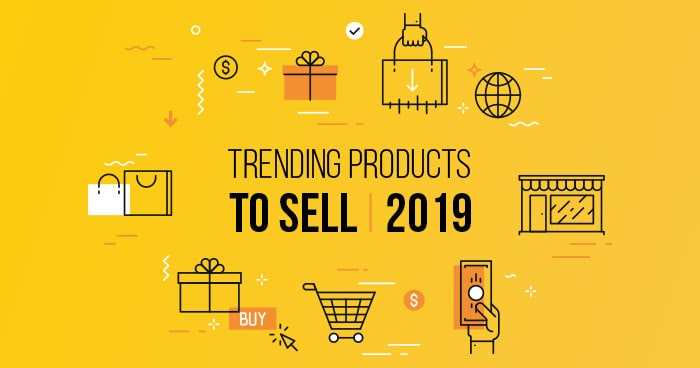 Imagine that you decide to set up an online store, that you spend your time, your money and you put all your heart, to finally launch the shop and … locust noises. Despite your promotional efforts and the passage of time, few people venture into the site and the few who visit it leave without buying anything.
You would surely find yourself disillusioned, discouraged, and tried to simply give up, liquidate the stock and close shop before the project engulfs the funds that you have left!
This scenario is one of the biggest fears we have when we start eCommerce.
This is a legitimate concern because the reality is that even if you think you have an idea. ​​Genius, ambition, and determination to sell. An e-commerce project can quickly become a monumental failure.
But why? What makes one online store stomp while another is winding? And above all, how can we make sure that ours is one of the most profitable ones?
Of course, the answer to this question is not so simple. And there can be a myriad of causes to blame for stagnant eCommerce: lousy marketing, an inappropriate sales channel, a poorly targeted audience, etc. However, there is indeed a "recipe" that can be followed to be successful, and the essential ingredient is also often the most problematic: the product.
We may have collected all the other ingredients. If the products of the store do not meet the needs, desires, or expectations of customers, if the offer does not meet the demand, then we waste his time.
That is why it is imperative to choose and validate your idea of ​​the product. BEFORE you take steps to start your business, set up your online store, and invest too much in the project (in time and money ).
To do this, you have to go through three stages:
Establish your objectives and priorities according to the market and the demand you want to meet
Determine your niche and target audience
Validate your product idea
The customer first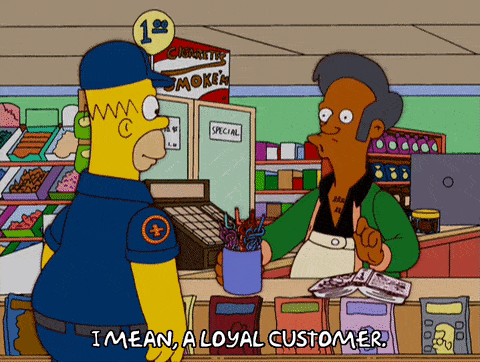 An online store, even if it is full of products, will only be profitable if the products offered really interest potential customers. It's obvious, is not it?
Yet, many go into eCommerce with the wrong mindset and rely solely on their own tastes and interests to decide which products to offer. It may work, but it would be like letting some rock/paper/scissors determine our chances of success.
Beware of your passions
One of the main pitfalls that plague us when it comes to deciding what our offer will be is to get carried away by your emotions.
Take the example (fictitious) of Sophie.
Sophie is a photographer, and her passion is to photograph the world of insects. Her portfolio is filled with beautiful shots of ants, bumblebees, hairy spiders … In short, she would have enough photos to illustrate an encyclopedia on the subject!
One day, she decides to try to "live her passion" and starts an online store to sell prints of her photos. Bumblebee on canvas, a calendar of ladybugs, butterfly mousepads, in short, she does appealing to his creativity to reproduce his pictures in different media and is promoting on social media. She loves the result and believes she will pique people's curiosity and help demystify the world of insects.
Has Sophie been successful with her online store?
The story does not say. Maybe she managed to stumble through a niche market of insect lovers. Or maybe her only sale of the year was her aunt Ginette who bought her a butterfly mouse pad at ten piastres. However, it is unlikely that she has managed to "live off her passion." For the simple reason that Sophie has not questioned the market and has no idea what potential customers are looking for and want to buy.
We can rely on our passions and our own tastes to test one or more product ideas, but we must understand that. Even if it is our shop and our company, we must not have anything around us, but the good of our customers! In other words, it's not because we're gagging on something that the rest of the world will inevitably triumph with us. You have to put your ego and desires aside, rotate 180 degrees, and refocus on the most critical element in the success of our shop: the customer.
Be attentive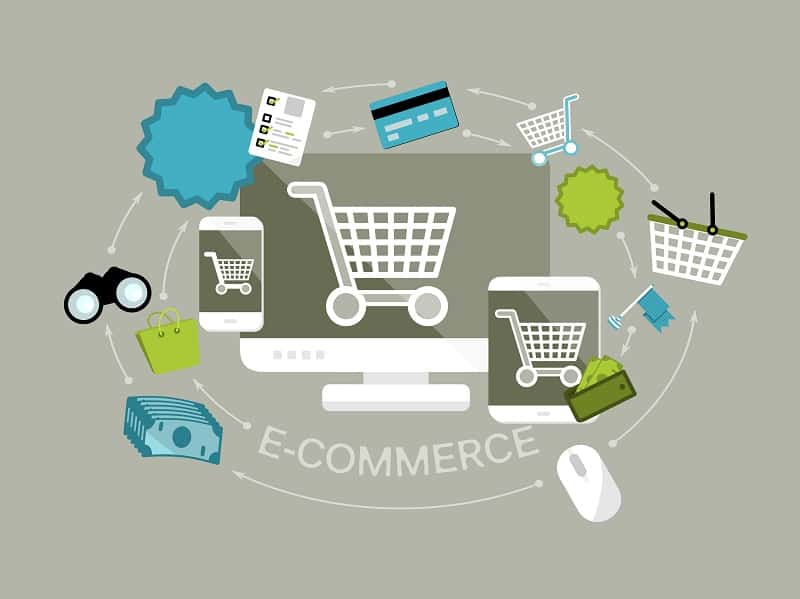 Of course, passion is essential for the long-term success of a project. Let's say things as they are, an eCommerce rarely becomes a gold mine that can be lived in the concise term. You have to be patient and prepare to invest daily efforts for success. Without passion, we simply do not have the motivation to move forward for a long time.
The passion we're talking here has nothing to do with a product, but rather a domain and a process. It is essential to distinguish between the two.
Let's take the example of Sophie. She has a passion for the photography of insects, but this specific passion is more about "hobby," leisure. This is an activity that she enjoys doing, but is there really a market for the resulting products? Do insect photographs respond to a need in society, or among a group of individuals? Is there a particular craze for this type of product that makes people dream at night?
Before embarking on eCommerce, or in any business, she must ask herself these questions.
That does not mean she has to abandon the idea of ​​opening an online store, but she has to take a step back and stay open-minded. She must find, objectively, business opportunities in the field that fascinates her, photography, without necessarily being passionate about the product she sells at the end of the line.
In short, to choose a product that sells well, we should not try to convince customers to buy a product that we want to sell. But to listen to customers and offer them a product that they want to buy.
Find the niche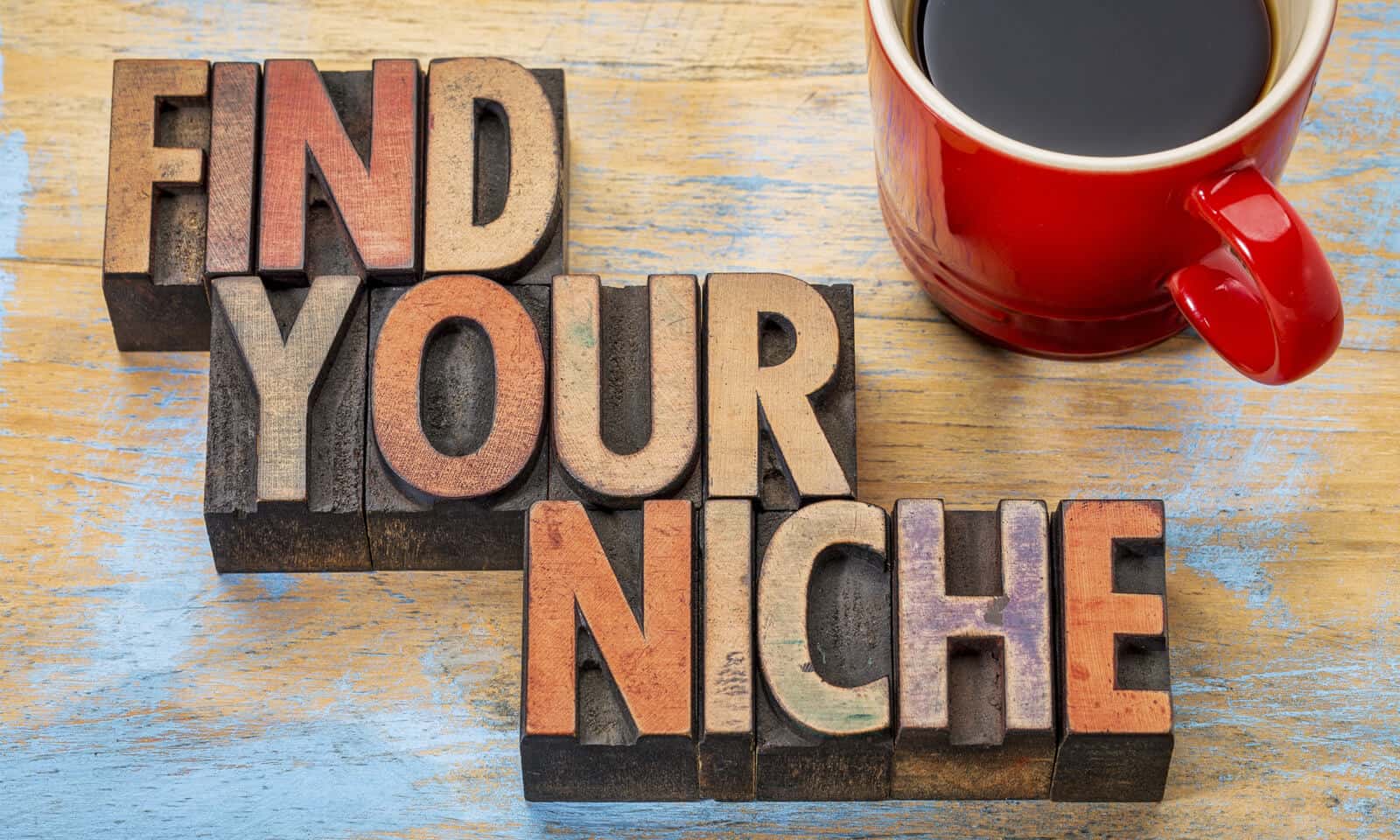 In the business world, a niche is a segment of the market. It can be general or, on the contrary, very precise. The more accurate the slot, the easier it will be to capture the attention of potential customers, but the smaller the target audience.
It's a bit like the market is a Google Map that you can zoom in on.
If we do not zoom in and talk to the world, we can reach many more people. Then if we focus on North America, or Canada, or a small village in northern Quebec. However, can we really effectively address the world and make a proposal that will challenge all nations, all cultures, all mentalities, all age groups? It may be stressful enough. The message will be general, and few people will really feel concerned.
While if we zoom in on Quebec, for example, we significantly reduce our audience, but we can make a proposal that takes into consideration the needs and desires of this specific group. In this way, one will have one's attention and interest much more quickly.
It's the same principle for the products we want to offer. If you choose a very general niche, for example, sports and leisure of all kinds, it will be much more difficult to challenge the target. Customers and engage them with a more specific niche such as sportswear, or more precise again, yoga clothes.
The accuracy with which we should narrow our niche depends among other things on the market demand, the competition, the purchasing power of the targeted. Customers and the profit that can be made on our products versus the scope of the target audience. It's "think-good"!
The egg or the hen?
There are two ways to approach the niche market:
Find a niche in which there is little competition, significant needs and find a product that will meet those needs while standing out from the competition
Find a product in high demand in general and adapt the promotional message according to the niches in which it can be inserted, if necessary
Let's take the example of Sophie and her photos of insects again. She ended up admitting that. Even if she loves to take pictures of these small critters and she would like the sale of his shots to be profitable. This may not be the way she can propel her shop online. So she took a step back and decided that her shop will be for photographers in general. She goes back to square one since she has no idea what products she could offer.
In a case like this, the option 1 path (finding a niche with little competition and filling a need) should be considered, since its starting point is a specific and vast field.
Given that Sophie is very competent in outdoor photography and wilderness, maybe it would be the right niche for her shop? To begin, she could offer a product for amateur outdoor photographers. Perhaps a one-of-a-kind all-in-one bag to protect equipment from the weather, or a magic tripod that fits all surfaces, etc. If there is a strong enough demand on the subject, she could also write and sell an ebook on her best stuff to spot the right topics in the forest. Use sunlight and take amazing shots, etc.
In short, all these options are only hypotheses that Sophie could list with all the other ideas of niche products that go through her head. In this way, she can then validate some of these hypotheses. Abandon immediately those that would not be profitable and even find ideas that she would not have thought of.
Regarding option 2, finding a product that is in high demand and tailoring its promotion to the relevant niche is precisely what happened with The Amazing Blanket.
When you come up with a product that piques people's curiosity. Is original, innovative, or different, and seems to be able to deal with our daily frustrations. Then it's definitely a product idea that needs to be tested. Marketplaces like Amazon and crowdfunding sites like Kickstarter are great places to find inspiration and products in demand.
However, no matter the product, whether it fits into a specific niche or more general, the crucial step before going further is to validate his idea.
Research tools

Once we have the right mindset to do our research products. We have an idea of ​​the niche we could exploit and some products in mind. It's time to do our research to validate the potential and viability of our plans.
To do this, several tools are available on the web. You can start by looking for significant trends in our field or product ideas on Google Trends, continue by analyzing keyword research queries on KWFinder and view sales statistics of products
on marketplaces with Junglescout and Terapeak.
Google Trends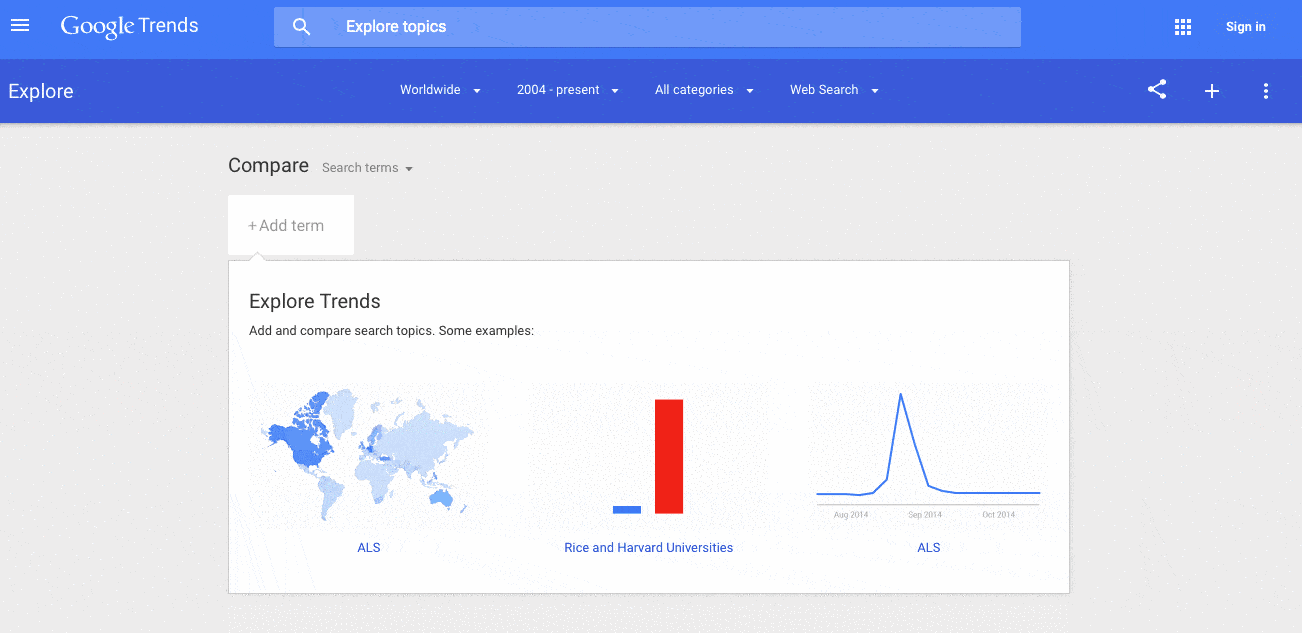 Google Trends is a free tool that allows us to detect significant trends by relying on search queries on Google.
It allows us to visualize the popularity of keywords over time (last hours, days, months, or years) and to restrict them to a country or region (province, state, etc.). One can also compare the statistics of different keywords and view queries and related topics.
In short, it is a handy tool to tell us if we are on the right track.
For the keyword "Weighted blanket." For example, we can see on the Google Trends graph below that it started to have a few more queries on the subject in Canada in early 2017. Then the searches are soared in the fall of 2018.
It's a perfect sign! A rising curve tells us that our subject or product currently has potential.
By way of comparison, here is what the keyword "Pokemon go" looks like in Canada for the same period:
A picture is worth a thousand words!
On the other hand, it is not because a product is "trend" or concerns a popular subject that it will necessarily be profitable. We must consider the total cost of supply (manufacture, transport, customs, taxes, warehousing, potential breakage, etc.), the competition and we must ensure that we can sell enough units, consistently and at a minimum. Price high enough to reap a new profit.
We must, therefore, further research. To do this, you can use a tool like KWFinder to get more data on the potential trends that have been detected on Google Trends.
KWFinder
KWfinder is a powerful data search and analysis tool based on Google's search queries.
In addition to informing us about the average monthly search for specific keywords and to indicate their level of difficulty in terms of SEO (Search Engine Optimization). It allows us to know the CPC (cost-per-click) and the advertising competition in Google Ads.
It is also a handy tool to know the related keywords that can be used to improve our natural search engine ranking. When it comes time to promote the product.
A video lesson on KWFinder is available on The Trench (members only) to learn how to use this tool to its full potential.
Jungle scout and Terapeak
Amazon and eBay are real gold mines to find product ideas for sale. If we go to Amazon's bestseller page, we can see which are the best sellers in each category.
As for eBay, the site offers a small free tool that allows us, through a keyword search, to view trends, the list of best sellers of the last week and the average selling price. Some products.
These are charts that can inspire us, but in either case, we lack figures and details to be able to draw a reliable interpretation. Finding an exciting product this way is like looking for a needle in a haystack. It is not impossible, but you must undoubtedly be patient!
Jungle Scout and Terapeak are two web-based applications that simplify this process by enabling us to do an accurate and efficient product. Research-based on sales made on Amazon and eBay marketplaces.
Since Amazon does not share sales data on its platform, Jungle Scout relies on estimates calculated by AccuSales that has developed algorithms tailored to this mission. So even if the data does not come directly from Amazon, AccuSales calculations are usually very accurate and can be relied on upon without problem.
Terapeak, for its part, has long been eBay's official data analytics company and was acquired by the marketplace at the end of 2018. This is a tool whose use is similar to Jungle Scout, but who relies on real eBay data and is therefore 100% reliable.
Although eBay and Amazon are not necessarily the preferred platforms for all types of products. They are simple and powerful sales channels that allow us to take our first steps in eCommerce very quickly and test the craze for a product.
Conclusion
If we summarize, the first thing we must do before choosing the product or products we want to sell online is to ensure that we have the right mindset. And put aside our personal tastes to focus on the needs. And the desires of the target customers. You have to know how to use your passions to orient yourself and motivate yourself, but they must not determine our offer.
Next, it is necessary to evaluate the relevance of targeting a niche market or not, depending on the popularity of the domain or product. The competitors and the profit potential depending on the markets concerned. A product offered to a vast target audience is not necessarily more profitable. Because niche products are more appealing to target customers, so we need to think carefully about our approach and the particularities of our product.
Finally, before moving forward with its product idea, it is necessary to validate the viability using the tools available to use on the web.
Google Trend, KWFinder, Jungle Scout, and Terapeak are some of the most effective at detecting trends, products of growing interest, and comparing the profitability of our ideas.
Once we have gone through these stages of research and reflection, we should be able to select a product to offer on its online store. And/or the marketplaces and have taken a big step towards the launch of eCommerce.