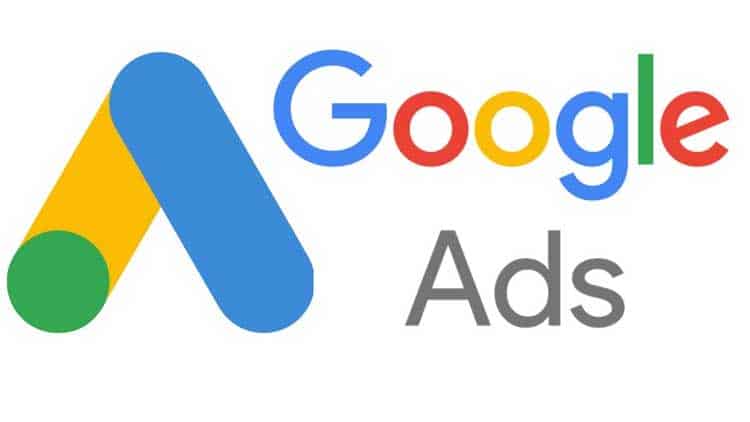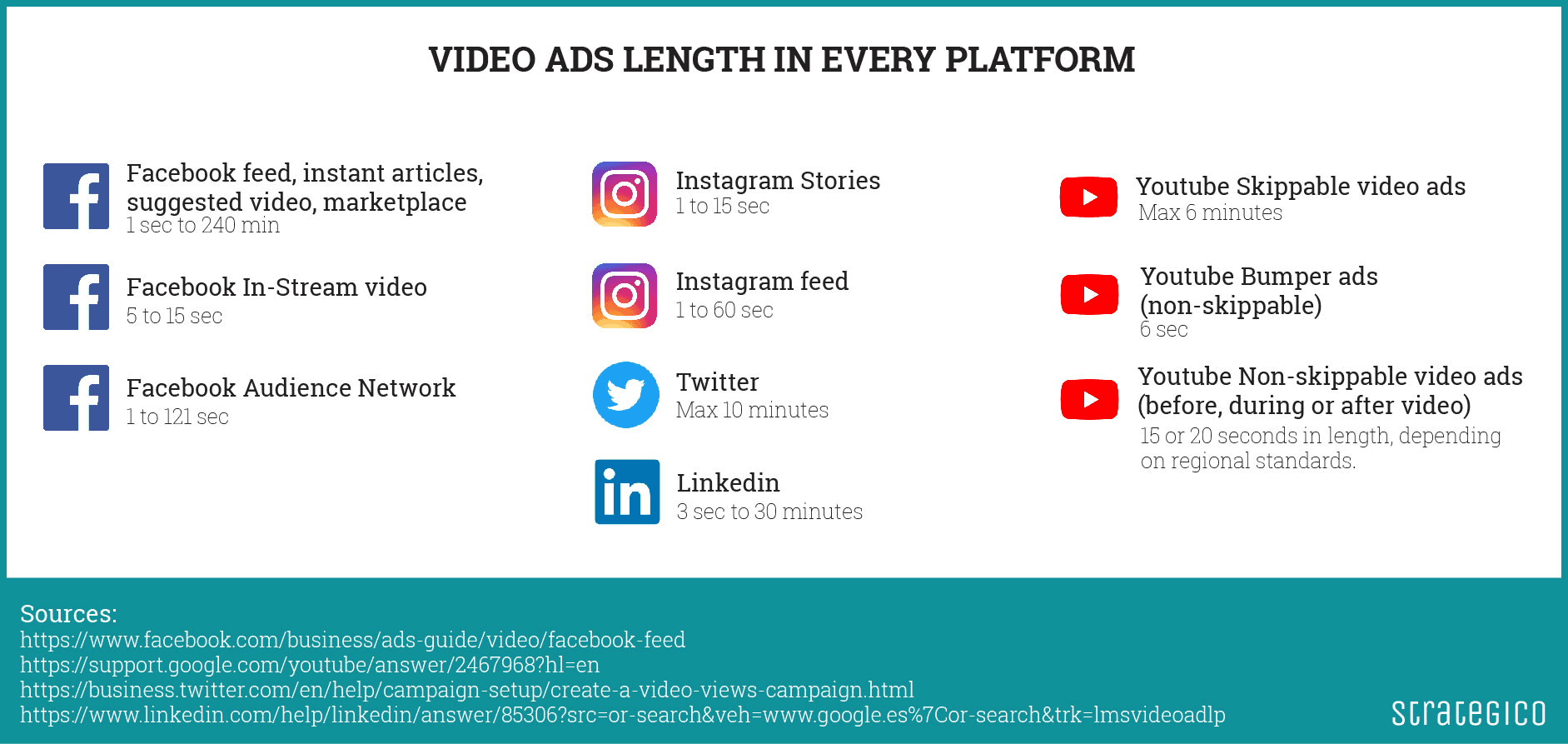 Advertising is a significant customer acquisition channel on the internet, B2B, and B2C. Looking to conquer new customers to grow your business? For this, do you plan to deploy advertising campaigns? But you do not know which platform to choose: Google, LinkedIn, Facebook, YouTube, even Quora?
We will help you ask the right questions and find the correct answers. We will see the strengths and weaknesses of these different platforms.
But before, to contextualize the questioning and understand the stakes of advertising on the web, we will start by recalling some general truths about the acquisition levers pay.
Summary
Some elements of understanding on the paid acquisition levers
Google Ads
LinkedIn
Facebook
Youtube
The interest of setting up an omnichannel approach
Some aspects of knowledge on the paid acquisition levers
The choice of platform depends very carefully on your target audience. Of course, if you target a B2C customer, you will not choose LinkedIn to deploy your campaigns … You must use the channels on which your potential customers are, pick them up where they are. It makes sense, but it is not useless to repeat it. If you are selling SaaS software and your target is using Google to find solutions like the one you are offering, then Google Ads is clearly a platform to consider – at least to integrate into your thinking.
Another factor to consider when comparing platforms is the nature of your product. If you sell a product that has an essential visual/aesthetic dimension – clothes, for example – image-focused platforms like Pinterest or Instagram, will probably be the best fit.
A final factor to consider is the cost and ROI management of advertising campaigns. CPC advertising (you pay when and only when someone clicks on your ad) is a great way to promote your content, communicate about your brand and your offers, and ultimately generate leads. But you do not have to spend your money with your eyes closed. You do not have to just say, "We're going to invest 10,000 euros in Facebook ads."
For your campaigns to generate ROI, you must:
Set up a strategy and tactics: what channel, what types of content to promote, how to improve the conversion path, how to continuously optimize the performance of the campaigns?
Measure performance and analyze conversions using the tracking/pixel codes offered by the platforms.
Let's turn now to the review of the principal paid acquisition levers: Google, LinkedIn, Facebook, YouTube.
Acquisition Leverage # 1 – Google Ads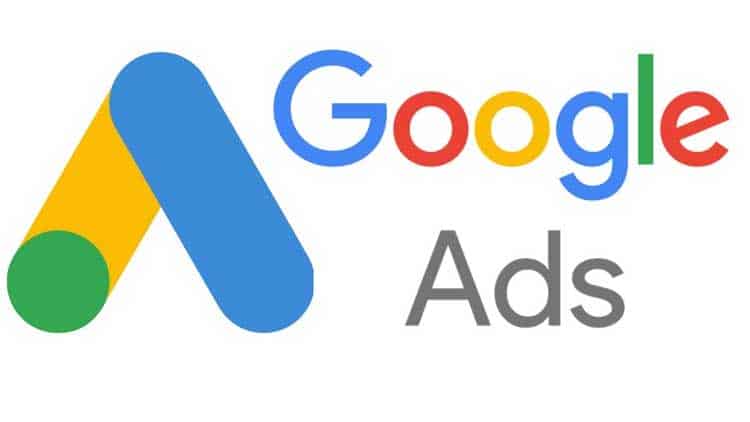 Google Ads (formerly Google AdWords) is the most popular advertising platform on the internet. So most companies have already dealt with it at least once … and most have been disappointed with the results. If you are in this case, rest assured, you are not alone!
To turn Google Ads into a powerful acquisition lever, you must identify the keywords used by your target. And beyond the keywords: their intentions.
User intent is the reason that pushes a user to type a search in Google. This intention can be discovered behind the keywords used. The keywords express intentions.
Roughly speaking, there are 3 categories of intention:
The intention Navigation: the user uses Google to access a known website, to retrieve information about a product, a brand, a company he knows. We can take the example of the individual who types Facebook in Google for not having to type the URL in the bar of his browser. Or the case of the person typing "mail jet customer service" to get the contact center number.
Informational intention: the user uses Google to obtain information on a given subject, to find a solution to a problem encountered. For example: "how to cure a cough? »,« What is the capital of Portugal,» « how many holidays per year France.» The user searches for information.
Transactional or commercial intent (a distinction is sometimes drawn between the two): the user is in the perspective of buying a product or service. Here are some examples of keywords revealing a transactional intention: "find lawyer angers family right," "buy shoes on sale," "book concert Metallica Paris Bercy," "quote repair bodywork."
What interests us here, clearly, are the commercial intentions. Through your advertising campaigns, you want to reach people with commercial intent who are looking for a product or service you offer. Of course, people who have an informational intention can become customers. The search for information is almost always a step in the shopping journey. Only, they are less mature to buy than individuals expressing a commercial intention. They are higher up in the conversion tunnel. They are therefore less interesting to target in priority.
The success of your Google Ads campaigns is based on your ability to identify the keywords used by individuals who have the intent to purchase and who are looking for the products/services you sell.
Google Ads is for you if …
You can identify individuals who have a commercial intent (among your target)
If you want your Google Ads campaigns to generate ROI. You must be able to determine the business purpose of your prospective buyers. Spending money to acquire traffic consisting of people who are just looking to navigate inside your site to find information or who are purely informational (navigational and informational) is not the best thing to do. To have successful campaigns.
You must identify commercial intentions or signals that reveal that the person wants to buy a product, book a demo, or make an appointment.
You can follow auctions offered by your competitors
You must analyze the competition on the keywords you are targeting. If you're targeting highly competitive keywords, which the most prominent companies are targeting in their campaigns (for example "marketing automation software," "find Paris lawyer"), Google Ads will be a costly acquisition tool for you.
On the other hand, if you operate in a niche and you target keywords that are not very competitive, bids on these keywords will be lower. Google Ads will allow you to generate leads without breaking the bank.
You are ready to test, test and re-test
Regardless of the level of competition, you will need a budget to conduct experiments or integrate lessons learned into your campaigns. A Google Ads campaign is always optimizable.
You can improve the conversion path
If you want to have a good ROI on your Ads campaigns, you must optimize the conversion path for each ad you deploy. When an individual clicks on an ad link (and therefore you pay), they must land on a landing page that delivers the information they are looking for.
The performance of an Ads campaign depends very much on the quality of the landing pages and more precisely on the adequacy between the intention of the clicker and the content proposed on the page. Do not be part of these companies that redirect users who click on the announce on the homepage!!
Acquisition Leverage # 2 – LinkedIn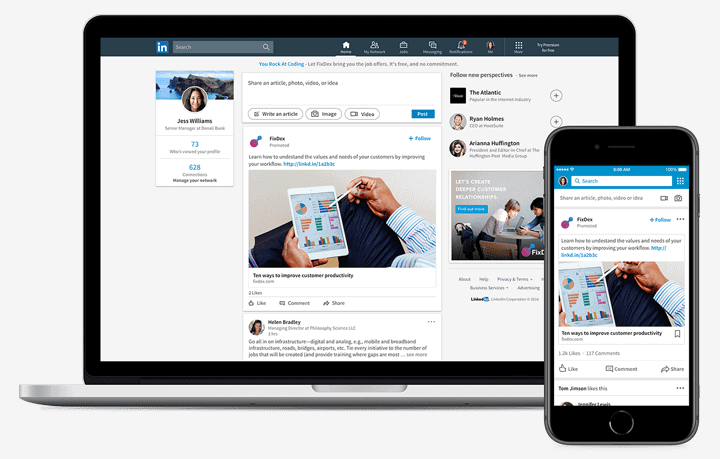 With nearly 550 million users worldwide, in almost 50% of executives, LinkedIn is a crucial acquisition channel in B2B marketing. This is the platform to address decision-makers in your niche.
That said, there are a few essential things to keep in mind if you want to create successful LinkedIn campaigns.
The first thing to remember is that professionals use LinkedIn to learn and network – not to buy.
We saw that on Google Ads, it was very sensible to target people who are at the bottom of the funnel, who have a firm intention to buy. On LinkedIn, it's different. The approach must be changed. You must use LinkedIn for:
Develop brand awareness.
Educate your potential customers about the issues they face and show them how your solution can help them solve them.
Earn the trust of your target.
Secondly, the cost per click is higher on LinkedIn than on other platforms in general. If you make little money, LinkedIn may not be a cost-effective solution for you.
LinkedIn is for you if …
You can invest in video
Think about how you navigate yourself on LinkedIn. Like you, your target is probably consulting LinkedIn by being on the phone, between appointments, in the transport … What is most likely to get his attention? A damn video, with subtitles!
You can invest in organic content (or post-LinkedIn content next to your campaigns)
Being very active on LinkedIn, having a complete business page, send a strong signal to the platform, and give you credibility with the people who interact with your ads. Take the time to respond to all comments, participate in groups, encourage followers to react to your content, etc.
You aim for the top of the funnel
Google Ads are mostly focused on the bottom of the funnel. LinkedIn ads must aim higher. Once again, LinkedIn is a platform used to develop its network and educate itself about its business. No doubt you are looking for more than developing brand awareness, but you will make a much better impression if you start by educating at first, before selling in a second time.
Leverage acquisition # 3 – Facebook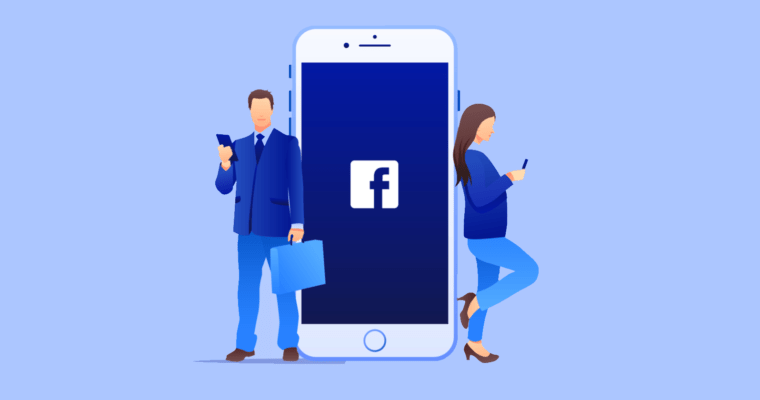 We can say what we want Facebook and their dubious practices, but as a social platform, Facebook is unavoidable. Everyone is on Facebook. People do not connect to Facebook to do something in particular. They go on Facebook to browse passively, watch videos, have fun, talk politics, share funny things. Once you understand this, ask yourself if your target would be interested in learning more about your product/service, or even buying on Facebook.
If the answer is yes, then you can consider advertising on Facebook.
Content on Facebook is consumed primarily from mobile devices. And, like on LinkedIn, it's the video content that attracts the most attention. More than 500 million people watch at least one video a day on Facebook!
If you want to advertise on Facebook, you should pay close attention to your "Quality Score." Facebook assigns everything you post on the platform (an organic post or an advertisement) a score. This score evaluates the quality of your publication and determines its reach, that is, its level of visibility in the news feeds of your "friends" (organic posts) or your target audience (ads). To calculate this score, Facebook takes into account several factors: the number of likes, the number of comments, the number of shares …
In other words: the ROI of your campaigns is directly determined by your Quality Score. To create powerful Facebook campaigns, you must work to improve this score. How? By investing time and effort to create engaging, likable, commented, shared organic content. Nothing prevents you from turning these posts into ads.
Facebook is for you if …
Your average basket is more significant than your cost per acquisition
The average amount of your transactions must be at least 50 euros for advertising on Facebook to be profitable. This is, in any case, the opinion of several experts on Facebook.
You have a healthy advertising budget
If you only have 300 euros of budget per month to spend on your Facebook campaigns, forget about it. To advertise on Facebook, it is recommended to have a sufficient monthly budget, say at least 2,000 euros. This is the amount needed to generate adequate volume that will allow you to perform tests and improve your campaigns.
You sell visual objects
The products you promote on Facebook must be photogenic, they must have a pronounced visual side, highlighted in your images, your videos. This is the only way to get the attention of social network users.
Acquisition Lever # 4 – YouTube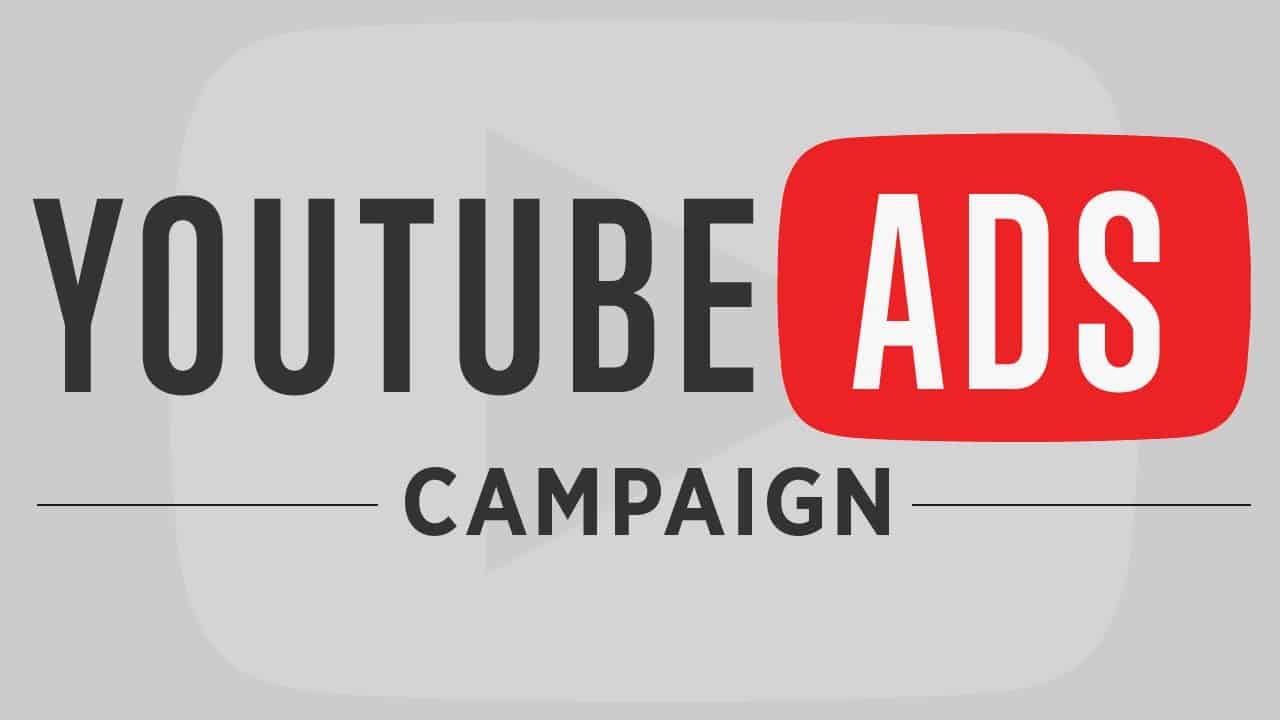 YouTube advertising is often overlooked in the world of media advertising. Yet YouTube is the second most used search engine on the internet, behind Google. Its reach is massive, and the platform continues to grow. Virtually every business can take advantage of YouTube like a paid acquisition lever since everyone watches videos on Youtube!
YouTube ads are managed from the Google Ads platform, which provides retargeting/remarketing capabilities. You can target specific keywords/themes or target influencers directly. The targeting level is impressive. For example, if you are a Salesforce agency, you can choose to display your ads on videos in the Salesforce official account.
You'll create powerful YouTube campaigns if you …
You create quality videos
It's obvious. But if you want to succeed in your YouTube campaigns, you have to offer quality, engaging, captivating videos that provide content that matches the needs and expectations of your target audience. This is indisputably the first factor of success.
YouTube has different ad formats, with specific rules for each. Make sure you follow all the guidelines!
You test, test, test
All we have said about the importance of testing for Google Ads campaigns are valid for YouTube campaigns.
You optimize your campaigns
Title, description, thumbnails, CTAs, landing pages, conversion path: you have to optimize all these elements to improve the performance of your campaigns.
The interest of setting up an omnichannel approach
In the end, we recommend an omnichannel approach. Do not focus on one channel: you must be present on all the channels used by your target and spread your budget according to the analysis of your performance.
Why? Because most people you target use Google, Facebook, LinkedIn, YouTube. If your ads can track your potential customers regardless of which channel they use, the odds of reaching them are multiplied.
You can also take into account the different strengths and weaknesses of each of these platforms by building your omnichannel strategy. You can use LinkedIn or Facebook to target individuals at the top of funnel and Google + YouTube to reach advanced individuals in their buying journey.
The omnichannel approach is the one that will allow you to best capture the attention of your potential customers. It's your turn!