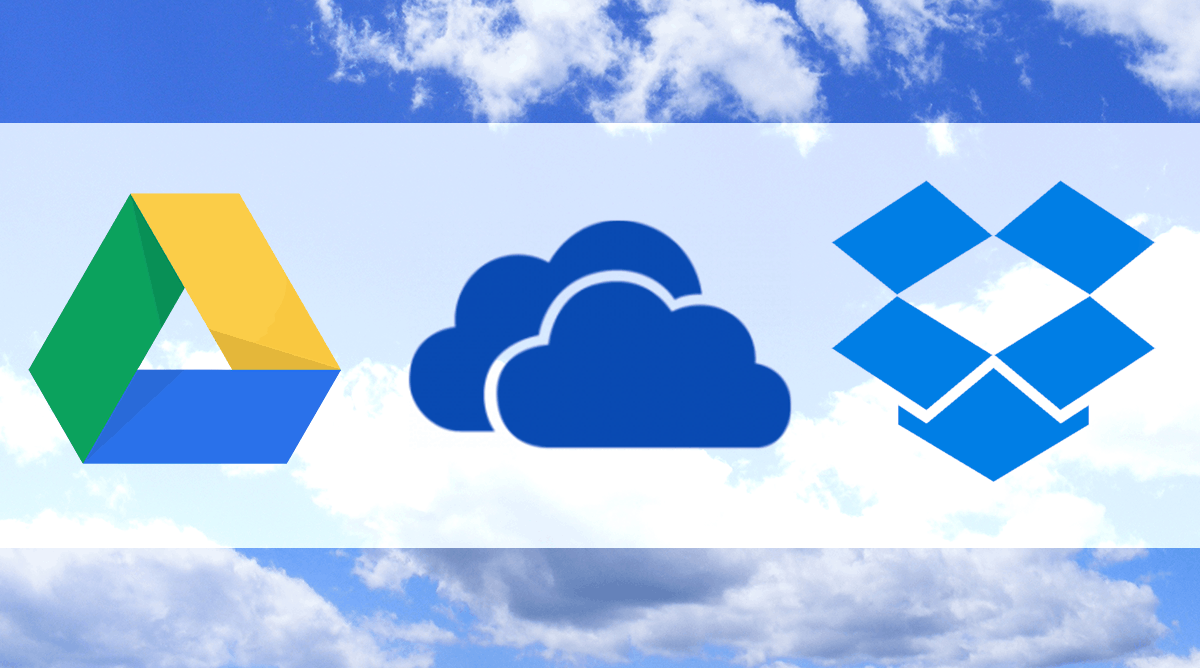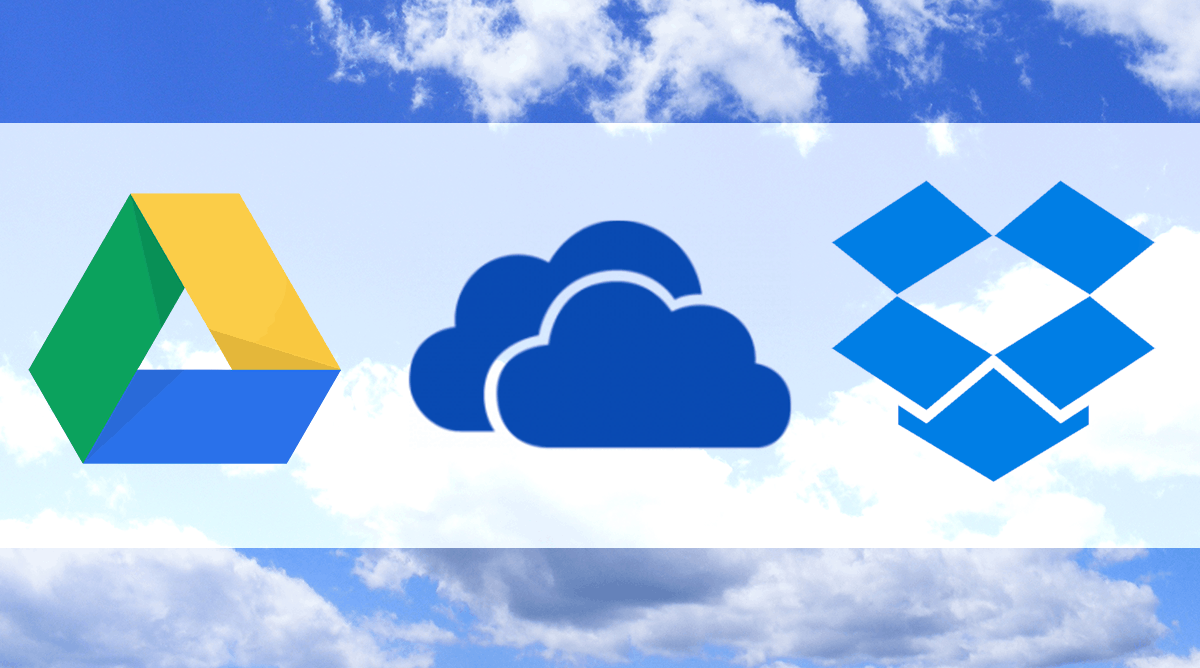 The benefits of using the cloud at work are unquestionable. Not only does this allow us to access our files anywhere, anytime and on any platform, but it also makes it much easier to collaborate on the data we need to share.
All this without mentioning the unexpected peace of mind that it gives us to have no longer to worry about losing our work because we forgot to register or because of a defective USB key!
However, choosing the cloud service that suits us best is a bit more problematic.
How to choose your cloud corner
You can do Business with multiple companies to use a cloud service. To know which option to choose, you must first ask yourself what are your priorities:
Are you writing and would like to be able to edit your documents on any computer without duplicating or worrying about backup?
Would you instead facilitate teamwork with your colleagues?
Would you instead use the cloud to replace your external drive than you're tired of hanging around?
What is the level of confidentiality of the documents you work with, do you need protection by top-level encryption?
In short, your priorities and needs should guide your choice because the options I am going to propose to you all have strengths and weaknesses to consider.
We must first know that there are two main categories of users: those who use it as the mass backup to archive and keep their files (such as businesses) and those who use them for their daily activities (like the employees).
Here, we will instead be interested in the second option, for day-to-day use as part of your work.
Three of the most popular cloud storage and file transfer services for the average user are Dropbox, Google Drive, and OneDrive.
These three services have a lot in common. All three of them allow you to store and share files with anyone from the cloud, collaborate in real-time on the same data, work offline, and they can be used in multi-platform.
Let's see what are the particularities of these clouds, their strengths, and weaknesses, so that you can choose what suits you best. We will first introduce them briefly, then confront them in three rounds: round 1: the features, round 2: security and finished 3: the fare.
Available on:
Android: yes
iOS: yes
Windows Phone: no
Windows: yes
Mac: yes
Even though Google started working on a cloud-based registration and sharing service in 2006, it was not until 2012 that Google Drive was launched.
However, its growth was speedy, so it dethroned Dropbox as the most popular cloud application. This is no doubt thanks to the integration of the G Suite and Google Docs desktop applications: Docs, Sheets and Slides (the Google versions of Microsoft Word, Excel and PowerPoint), which are free and can replace the Office suite for basic needs.
The Drive app downloads on Android, Windows, iOS, and Mac. So we can access our documents on the vast majority of computers, tablets, and smartphones, either online on the Google Drive site or from folders synchronized to a computer.
Available on:
Android: yes
iOS: yes
Windows: yes
Windows phone: yes
Mac: yes
The service, launched in 2007 as Windows Live Folders, changed its name a few times and was eventually renamed Microsoft OneDrive in 2014.
Many of us have been introduced to OneDrive when switching to Windows 8 or Windows 10 because it has been integrated with these operating systems. This is, roughly speaking, the Microsoft version of iCloud.
OneDrive is linked to a Microsoft account that also gives access to the Xbox Live account, Outlook and Skype.
Available on:
Android: yes
iOS: yes
Windows: yes
Windows phone: yes
Mac: yes
Dropbox is a company that was founded in 2007 by Drew Houston and Arash Ferdowsi.
It was the frustration of forgetting his USB key that prompted Drew Houston to write the first lines of code for the application while waiting for the bus to New York in Boston's Chinatown in 2006.
Shortly after that, Ferdowsi joins him to found the company, and they can benefit from the Y Combinator Fund to develop it. The following year (2008), Dropbox is among the 50 finalists who can present their company at the TechCrunch50 conference in San Francisco.
Dropbox launches its service on this occasion with a waiting list of nearly 200,000 people who counted the days before being able to use the application.
Dropbox is one of the pioneers in popularizing the cloud as a personal tool for data backup and sharing.
The application is easy to use and has always been up to the expectations of users despite the ups and downs that a company of this kind is destined to know.
Round 1: Features
Features weigh heavily in the balance when choosing which cloud service to use. This is what makes it fit our needs or not to facilitate our work and improve our efficiency.
Google Drive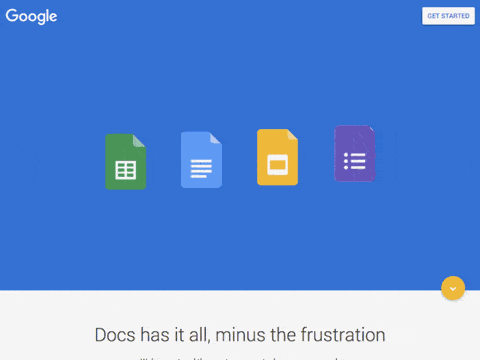 Google Docs
Google Drive is the perfect platform to collaborate with colleagues and work on the same documents using Google Docs.
Its system of backup and synchronization is very developed. In other words, no risk of ending up with 10 different versions of the same document or with errors that prevent opening a file.
Several colleagues can work on the same file and see the changes made by each in real-time without any problem. No need to wait for someone else to close the data on his workstation!
Besides, we can manage the permissions of people to whom we share our files. We have the option of inviting them to read-only, to choose whether they can also comment, or we can give them the freedom to edit the text and make suggestions directly.
There is also the option of leaving comments throughout the document or using the integrated messaging system, which makes communication even more efficient.
Besides, Google Docs offers an unknown function: optical character recognition (OCR). Which means that it is possible to take a photo of a text, save it in the drive, select with the right-click "open with Docs," and Google Docs will "read" the image and convert it in text.
Compatible formats are PDF, JPEG, PNG, and GIF. However, the text on the image must be straightforward (such as Arial or Times New Roman) and avoid handwriting.
Other
At the folder organization level, Google Drive offers simple but effective options: color codes and folder descriptions, which can be found in the "details" section of the right-click. This is the perfect place to add keywords, which makes it easy to search when you have a lot of files.
Integrations and automation
In addition to the Docs, Sheets, and Slides office suite, other Google apps like Google Forms, Google My Maps, Google Drawing and a host of apps developed by other companies can be integrated and used in Google Drive.
It's also possible to integrate Google Drive into other apps like Asana, Slack, Lucidchart, or Evernote, just to name a few.
Automation of different actions using Google Drive is also possible using tools like Zapier or IFTTT.
onedrive
Office Online and Office 365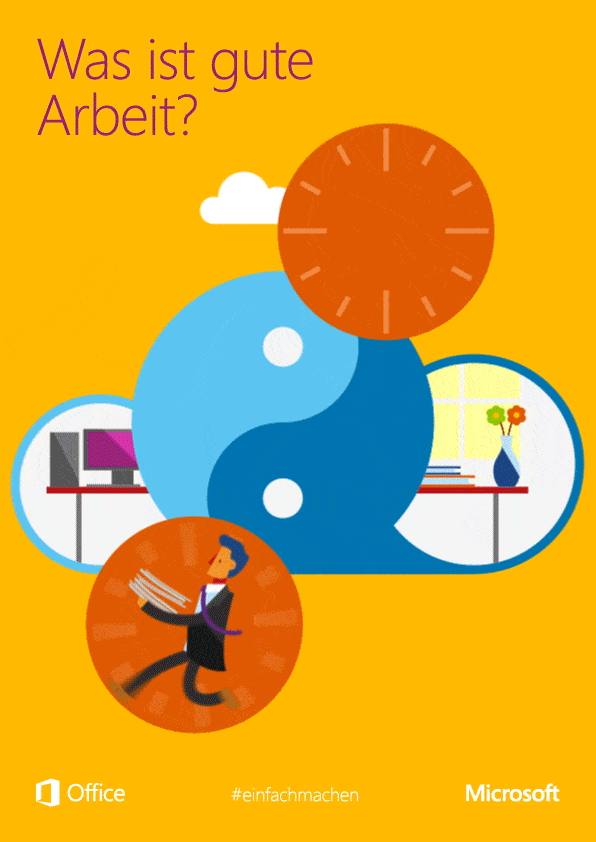 One of the main interests of OneDrive is that this service works hand in hand with the Microsoft Office suite. Formerly very expensive, the Office Suite is now available (free of charge) with Office Online, and affordably and cost-effectively with Office 365.
Office Online allows you to use Word, Excel, PowerPoint, and OneNote from any online device. It's the equivalent in terms of the possibilities (pretty much) to have Microsoft Office family and small business, but at no cost!
However, some options, such as the mail merge and the "referrals" section, are missing from Word Online (however, footnotes are accessible through a separate tab).
For those who need a little more than creating essential documents, Office 365 offers the " full package " that can be used with OneDrive.
In both cases, it is possible to share the files with anyone and choose whether they have read-only access or whether they can also modify them. When several people work on the same document, we can see the changes in real-time and the person who makes them through a small cursor in the name of the user who follows his movements.
You can also edit a cloud document in an offline version of Microsoft Office (such as Office 2016), and the changes will be synchronized.
Finally, Office Online is also available offline, which means that you can edit a OneDrive document even offline and sync as soon as an internet connection is detected.
Other
Since Microsoft ID is also used as a Skype ID, this instant messaging service is available from OneDrive. This is an integration that can be very useful for chatting directly with collaborators on a document.
Integrations and automation
Apart from the Office and Skype suite, OneDrive does not really offer the combination of other applications, and other forms rarely offer to integrate OneDrive.
However, it is possible to automate specific OneDrive actions through Zapier or IFTTT.
DropBox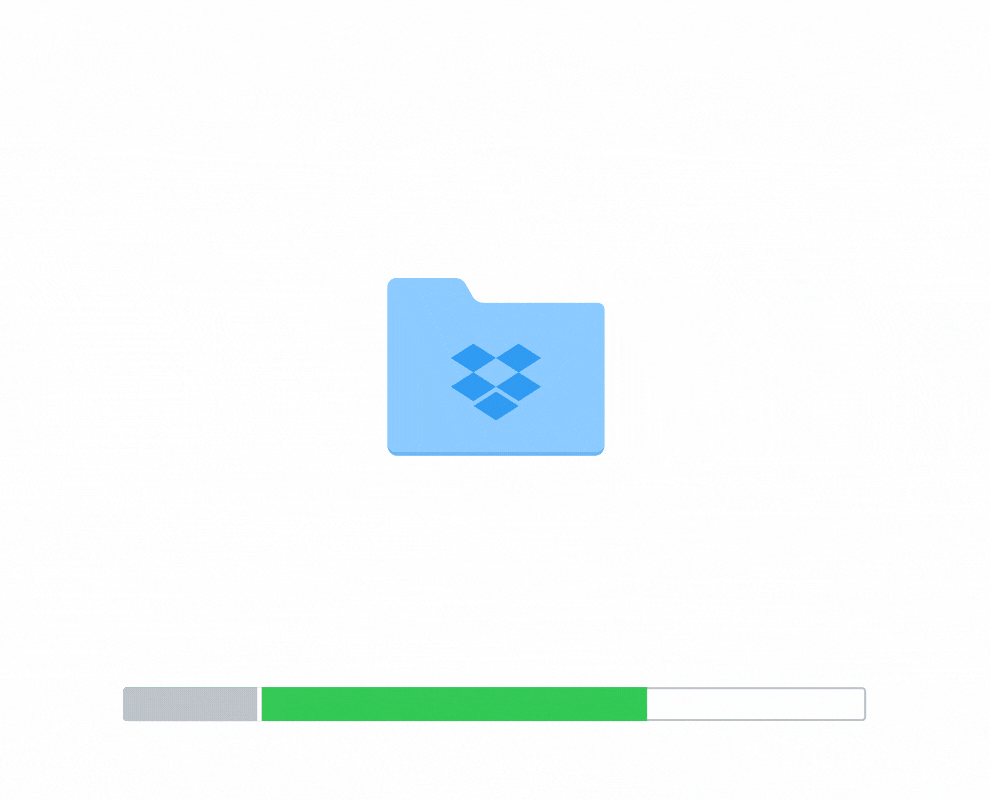 With a basic Dropbox account, you have access to basic features, which is very little compared to Google Drive and OneNote.
At least, this was the case before January 30, 2017.
It was on this date that Paper was launched, a surprising and little-known publishing and collaboration tool since it started in the bath quite late and faces several well-established competitors.
In addition to the necessary capabilities of the personal Dropbox account – multi-platform use, document sharing, and collaboration – Paper is moving collaborative authoring to another level.
Dropbox Paper
The Paper tool differs from other document editors both visually and in terms of usage. Everything is optimized for creating versatile documents that foster collaboration.
First, the appearance of the editor is very uncluttered and without distractions. In addition to being able to add images, tables, numbering, and dot lists as in traditional text editors, you can also add checklists and assign tasks to other employees with a due date. It's also possible to embed elements (like YouTube videos, SoundCloud soundtracks, Pinterest boards, etc.) and lines of code.
Dropbox Business
Three packages are available for Dropbox Business: Standard, advanced, and enterprise. Depending on the package chosen, the storage space increases, security is increased, and the user has access to advanced administration commands.
Dropbox Business customers also benefit from 120-day data recovery and Smart Sync, which reduces the weight of files on the computer by performing intelligent and selective synchronization.
Integrations and automation
One of the highlights of Dropbox is the integration of Microsoft Office 365 into Dropbox Business. It allows you to save Office Suite documents directly into Dropbox and change them to the cloud in collaborative mode using Office Online.
Several other Dropbox partners offer integrations, such as Symantec, Blackboard, VMware AirWatch, and okta. It's also possible to sync Google Calendar to, for example, take and share meeting notes between colleagues.
Dropbox can also be integrated into a large number of other applications to facilitate file sharing, as in Asana or Slack for example.
It's also effortless to use to automate some tasks with services like Zapier or IFTTT.
The winner is…
The match is so tight that it's impossible to declare a winner: Google Drive and Dropbox are tied.
Before the arrival of Paper, Google would have won hands down in the features pane. Since the availability of this new tool, Dropbox offers not only an alternative for collaboration but also a complement to the G Suite because links from Google documents can be imported into Paper.
Everything depends on the needs. For the variety of tools and integrations, Google Drive is still a step ahead, but for the collaboration and the follow-up of the work, Paper passed it in the race.
Round 2: Security
Data security against hacking and information theft is a critical consideration before choosing to upload files to the cloud.
Obviously, security needs are related to the confidentiality of the data in our files.
For example, it would not be the end of the world for me if a hacker had access to my drafts of blog posts. If I kept confidential information about customers and that could allow identity theft or bank fraud in case of a fault … It would be another pair of sleeves.
That's where Google Drive, OneDrive, and Dropbox are about data security.
Google Drive
The transfer of files in Google Drive is protected by 256-bit SSL / TLS encryption and 128-bit AES when storing "idle" data.
It is also possible to enable the two-step authentication function for added security.
However, Google has already been involved in stories of non-compliance with service terms and internal security issues.
The US National Defense Agency (NSA) also reportedly had access to files stored in Google Drive, according to Edward Snowden's revelation in 2013.
Barely a month before the scandal, Google announced that its level of security would be increased. What a coincidence!
For my part, I do not keep anything on my Google Drive that could interest the NSA, so I do not care more than it should with this point.
Another danger is that Google uses the same username and password to connect users to a range of services, which increases the scale of the risks in case of a glitch. It is therefore particularly important to choose a complex password and change it from time to time.
onedrive
In OneDrive, data is protected by SSL when it is transferred and backed up on its servers, but only business subscribers have the right to encrypt data that is "idle" and immobile after the transfer is complete.
For additional security, users of a OneDrive basic account have every interest in enabling two-step verification.
Dropbox
Files stored in Dropbox are protected by AES 256-bit encryption and 128-bit AES SSL / TLS or higher on transfers. Just like OneDrive and Google Drive, the two-step verification option can be activated.
The Dropbox Pro version enhances security by enabling collaboration permissions and sharing link expiration, which requires users to enter a password to edit documents and not have access to it only for a while.
That does not prevent Dropbox from being sporadically the target of hackers. For example, the accounts of some customers have already been hacked by sending a message claiming that someone wanted to share a link with them and asking them to enter their login credentials. In doing so, the hackers could not cross Dropbox's protection barriers but still managed to hack the accounts by focusing on the naivety of the customers.
The winner is…
Without hesitation, Dropbox ( click here to see all the security details regarding their services).
Their flaws over time have been mostly external, unlike Google and Microsoft, who are not the champions of privacy …
However, it must be kept in mind that the most significant security risks do not come from the encryption of cloud registration services, but from the users themselves who are most often the prey of hackers. Social naivety remains the weakest link!
Round 3: The tariff
Google Drive
The basic free Google account includes 15 GB cloud hosting.
This space is shared with the Gmail account inbox (beware of large attachments), Google+, and Google Photos.
However, if our smartphone is synchronized with the Google account, the space required for automatic saving of camera photos is only taken into account if we decide to save them in full resolution. Also, all documents in the Google Docs Suite are hosted without taking up space.
If needed, the storage space can be reduced to 100 GB for $ 2.79 / month, 1 TB for $ 13.99 / month or 10 TB for $ 139.99 / month.
onedrive
The free OneDrive account includes 5 GB of storage space. If you want more space, you can get 50 GB for $ 2 / month or take a subscription Office 365 Personal for $ 69 / year that gives us 1 TB of space, or Office 365 Family that gives us 5 TB.
Dropbox
The free account of Dropbox includes 2 GB. However, it is possible to unlock a lot of space by doing different actions, like inviting other people to use Dropbox (+500 MB / referral), using the synchronization feature of the phone's camera (+ 3 GB) by performing the Getting Started tutorial (+250 MB) and mobile learning (+250 MB) by matching a professional account to a personal statement (+2 GB) and overtime other options are added to be able to "scratch the bottoms of drawers" and accumulate additional space. For my part, I am at 11.5 GB in total.
To have more space more quickly, you must adhere to one of the proposed business packages.
Standard for 2 TB at $ 17.50 / month (per user, from 3 users), Advanced for all space $ 27.50 / month (per user, from 3 users) or Business that is not a fixed package but rather a call to discuss with them to develop a customized solution.
The winner is…
Google Drive. This service wins both on the side of the largest free storage capacity, but also the quantity/price ratio of their packages. At $ 2.79 / month for 100 GB of storage, especially when you know that Google Docs do not weigh in the balance, it is very profitable.
To summarize …
Google Drive, OneDrive, and Dropbox are not among the most popular services for no reason, they each respond in their own way to the different needs of users.
At the feature level, all three offer easy document sharing and collaboration from built-in tools like Office Online, Google Docs, and Paper.
In terms of security, Dropbox offers excellent protection while allowing users to take control of some of the safety of their documents. However, the three options require you to be always vigilant, to choose passwords challenging to hack, and it would be wise to activate the identification functions in two steps.
Finally, at the price level, Google Drive eclipses the competition with its flexibility and low price.
Why choose only one?
The good news is that you do not have to limit yourself to one service. They may very well have complementary uses.
For example, a good combo would be to use Google Drive for everything from spreadsheets, Powerpoint style presentations, writing, reviewing, and editing text documents, but to use Dropbox Paper as a brainstorm, workflow, and project formatting. Files that require a higher level of security can be stored in Dropbox, and a large amount of space available on Google Drive allows you to place all other commonly used documents.
Those who swear by Microsoft Office will also be happy to use Office 365 / OneDrive and the integration offered by Dropbox Business. In this way, all the features of the Office suite are available and the Paper tool by Dropbox complements very well the few collaboration options that OneDrive offers.
In short, in my opinion, DropBox has become a must since the integration of Paper, and it is a wise choice to save a copy of the most important documents. Google Drive and One Drive offer versatile desktop tools that meet different needs, but Google Drive is definitely more cost-effective and integrating with other platforms.
While Google Drive, OneDrive, and Dropbox are three of the most popular services, several other companies offer cloud storage services, such as Box, Amazon Drive, pCloud, MediaFire, OwnCloud, or Yandex Disk. Name that one. So if you want to compare more offers of services, I invite you to take a look at the sites of these companies!
In any case, document storage in the cloud is an ideal everyday tool, but it is not a reliable method of preservation. It is best to keep one or two copies of essential documents in different places to avoid losing our data in case of a glitch.
And what do you think about Google Drive, OneDrive and Dropbox? Do you intend to try any of these tools, or do you have any comments or experiences to share with us about the cloud? The comments section just below is there for that!