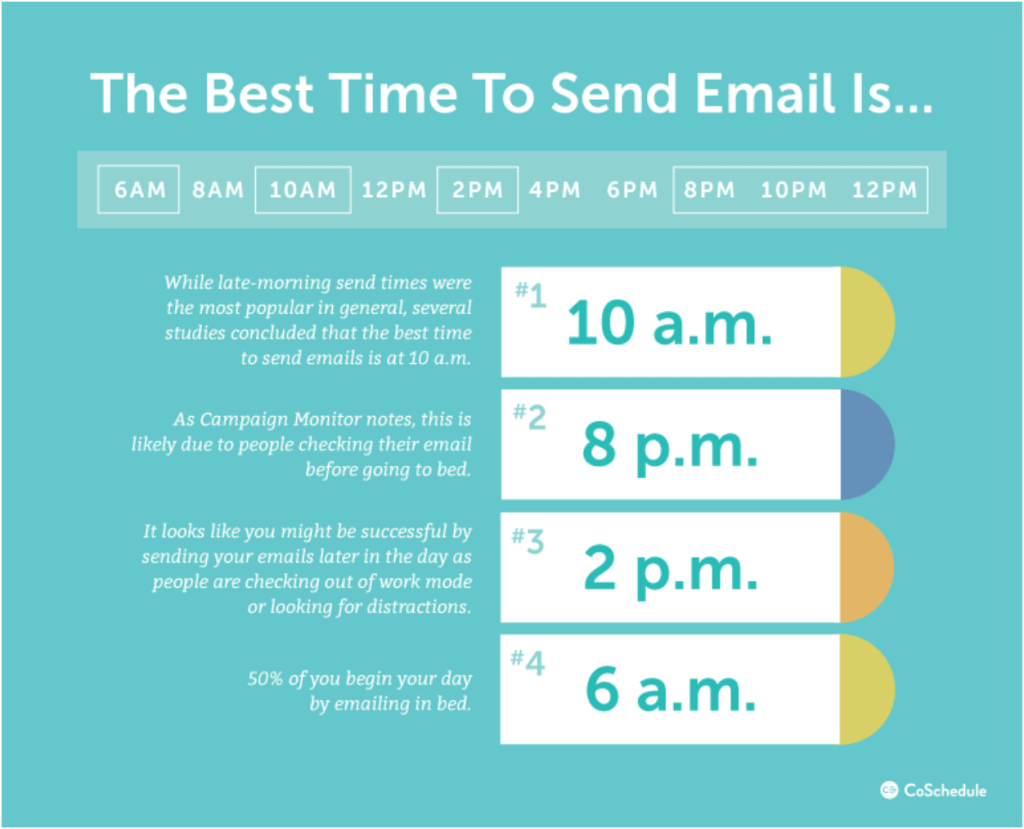 Sending e-mails is one of the most effective web marketing methods today. Whether we're talking about e-mailing campaigns or newsletters, e-mails are inexpensive, simple to set up, and are the perfect lever for a small business to convert leads, grow business and build customer loyalty. But still these e-mails have to be read! To put the odds on your side and offer emails that will encourage your recipients to open them, here are 15 tips to put in place immediately to quickly increase your opening rates.
The opening rate, that is, the percentage of your recipients who have actually opened your email, is one of the key indicators of the success or failure of an e-mailing campaign. This is a metric that should not only measure each mailing, but also analyze regularly to optimize your emails to their full potential. The opening rate is a testimony to the efficiency and attractiveness of your messages but also the quality of your database. In some cases, it may also reveal some issues regarding the deliverability of your emails.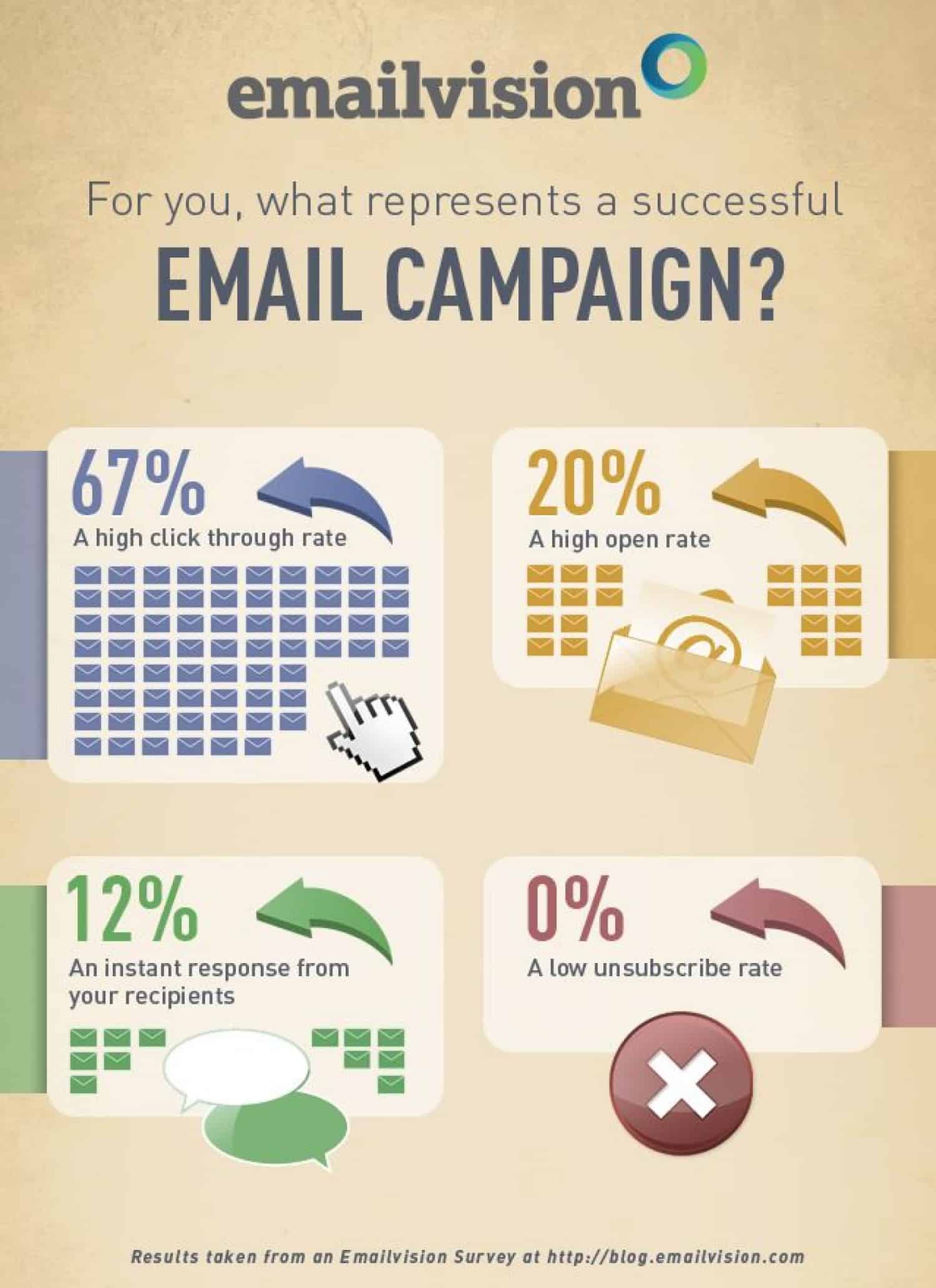 There is not really a specific rate to be achieved to ensure the success of your shipments, because an open rate can fluctuate according to many factors. It is related to your targets, your industry but also to your business, its market positioning and the health of your email database. However, it is a good indicator that needs to be analyzed over time as it will provide essential information about the performance of your general web marketing.
So how can we improve this rate of openness? How do we know that we have taken all the necessary steps to make the most of our efforts? Here is a checklist of 15 criteria to focus on before sending your campaigns.
1. Choosing the right sender
First of all, it will be necessary to make sure that the visible part of your emails, even before their openings, is attractive for your recipients, and that passes by the name which you will use in the field sender. Of course, you can simply use the name of your company, but many studies show that a more personalized approach can have very good results on opening rates. Do not hesitate to test with the full name or the first name of a member of your team, or yours if you are the face of your brand. You can also use a fictitious name as long as it brings this human side to the relationship you have with your prospects. Recipients often do not remember their subscription to your mailing list, so they may have forgotten the name of your business.
2. Work on the subject of your emails
In addition to the sending party, you will need to pay close attention to the subject of your emails because that is where the attractiveness of your message lies. If it is fashionable to be original and creative in attracting the attention of recipients, it will still be necessary to ensure that your e-mail items are clear in their direction and that they are not likely to 'to be misinterpreted unless it is a purely marketing strategy of course.
In general, try to think of the subject of your email campaign as the title of a blog post, for example. It must be attractive and immediately announce clearly what will be discussed in the email once opened. In this way, not only will you not create disappointment at the opening but your indicator will be an accurate representation of the interest of the prospects on your database to your message. The infographic below gives you some tips and ideas to incorporate into the way you think about your email topics.

3. Incorporate a notion of urgency
A good tip to encourage openness may also be to add a sense of urgency to the subject of your email. For example, you can use the terms "urgent", "last day" or "today" to provoke an irresistible urge to open your email and discover your offer, for example.
4. Avoid objects that can pass as "spam"
One rule that must always be respected to ensure the deliverability of your campaigns is to avoid at all costs the use of e-mail topics that can be considered as spam, especially by the antivirus software that now accompanies the majority of e-mail software. your recipients.
Know that there are really no terms to avoid as was the case a few years ago, because these software are more and more intelligent and are able to recognize an email from a spammer or a legitimate business through different criteria. But when you are still new to web marketing and have not yet established a reputation for such software, it will still pay attention to the terms that will be used to not to go into the wrong category. In addition, the use of exclamation points or capital letters can also be a crippling criterion in the deliverability of your messages. Try to use them wisely so that you can put the odds on your side in this area.
Remember that not only antivirus software can think of you as spam. Internet users are getting so much email now that the recipients of your campaigns themselves may be able to delete your email even before they've identified your business, especially if they see at a glance that your content is spam.
5. Do not forget the excerpt from your email
We often forget when creating an e-mailing campaign that the sender and the subject of the e-mail are not the only criteria immediately visible to the recipient. Depending on the messaging used, users can view the first part of your email or an excerpt that you can obviously set. The effectiveness of your excerpt will depend on its correspondence with the subject of your email but you can also consider integrating into this excerpt a part of your offer, or a very quick summary of the content in the email, or why not an element of customization that could also encourage openness.
6. Use the right personalization
Personalization is one of the most interesting features to use for sending e-mailing. It greatly improves the effectiveness of campaigns and the attractiveness of content, and it is also true to maximize the effectiveness of the subject of your emails. Integrating the recipient's name or other custom data can help you increase your open rates by creating a more intimate connection with your targets.
7. Ensure mobile visibility
The display on mobile is essential today because 61% of the openings of emails are made on these devices. And it is not only important for your recipients to read your content but also so that they can open your emails correctly! Note that making sure that it is mobile-friendly is all the easier as the templates available on specialized campaign creation interfaces are automatically designed to easily display on any type of mobile device. mobile device.
8. Send these email campaigns in a timely manner
The moment your emails are received is also important as to how they will be viewed by your recipients. And this is also the primary goal of retargeting campaigns for example: send messages that will speak to the targets at the right time of their research or their purchase thinking. But what about your newsletters? Is there a better time to plan your mailings?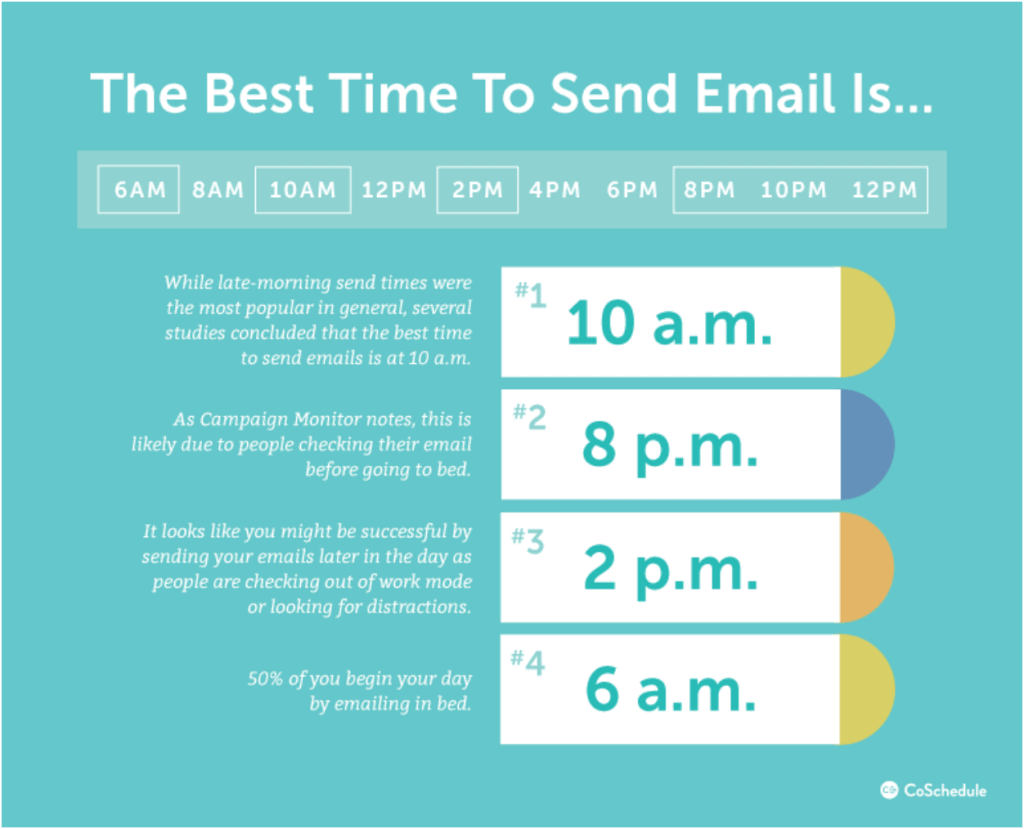 Several studies indicate that some days are more conducive to receiving emails and some hours in the day can also allow you to put all the chances on your side to get better opening rates. Here again, it will be a question of experimenting yourself because these data can very well differ from one target to another.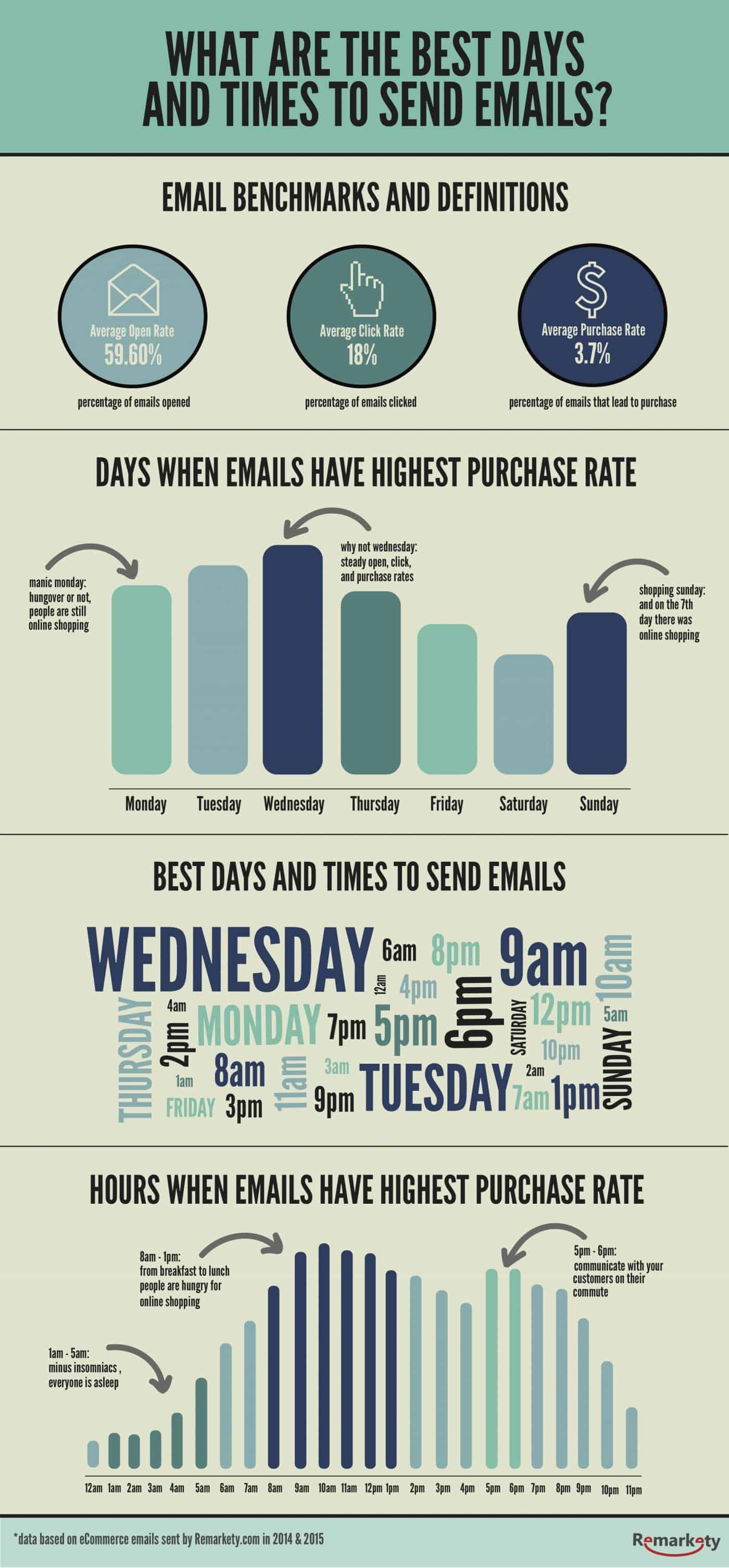 9. Switch to marketing automation
Marketing automation is truly the future of email marketing. It not only allows you to reach your targets at the right time but also to guarantee the effectiveness of these campaigns and these opening rates. The principle of automation is to be able to assign a "score" to the prospects present on its database in order to send them at the right moment the right type of email, thanks to certain criteria of behavior vis-à-vis your company (social media tracking, reading previous e-mails, webinar registration, etc.). If you do not yet have the resources to switch to this type of automation today, there is nothing stopping you from preparing the ground by tweaking your strategy and database in this way.
10. Pay attention to the recurrence of your campaigns
The worst that could happen is that your recipients consider that you send them too many messages and that they report you as spam! That's why it's important to monitor the frequency of your mailings. In the majority of cases, one email per week is a very good average not to be exceeded. We can consider two emails a week in some cases on a specific part of your database, for example.
11. Establish a strategy by sequence of emails
It is often difficult to find a balance in the frequency of these shipments to have the best rate of opening. A very good strategy to put in place is to think in terms of sequences of emails. The principle is to create series of e-mailing campaigns based on particular scenarios. This is precisely a principle that can be put in place for marketing automation.
You will be able to create e-mailing series based on specific scenarios. For example, a series of welcome e-mails after subscribing to your newsletter or following a first visit to your website. The goal here is to always stay closer to the needs of your recipients to encourage them to open your emails and prevent them from deleting your emails prematurely or worse than they report you as spam.
12. Propose better content
You will understand: your opening rates depend very closely on the quality of the content that you offer to your targets. Of course these contents must be interesting, original and creative but also adapted to the needs and problems of your recipients.
Do not hesitate, in addition to your sequences of emails, to plan a mailing plan to organize the synergy between your employees for more responsiveness to these particular challenges of content creation.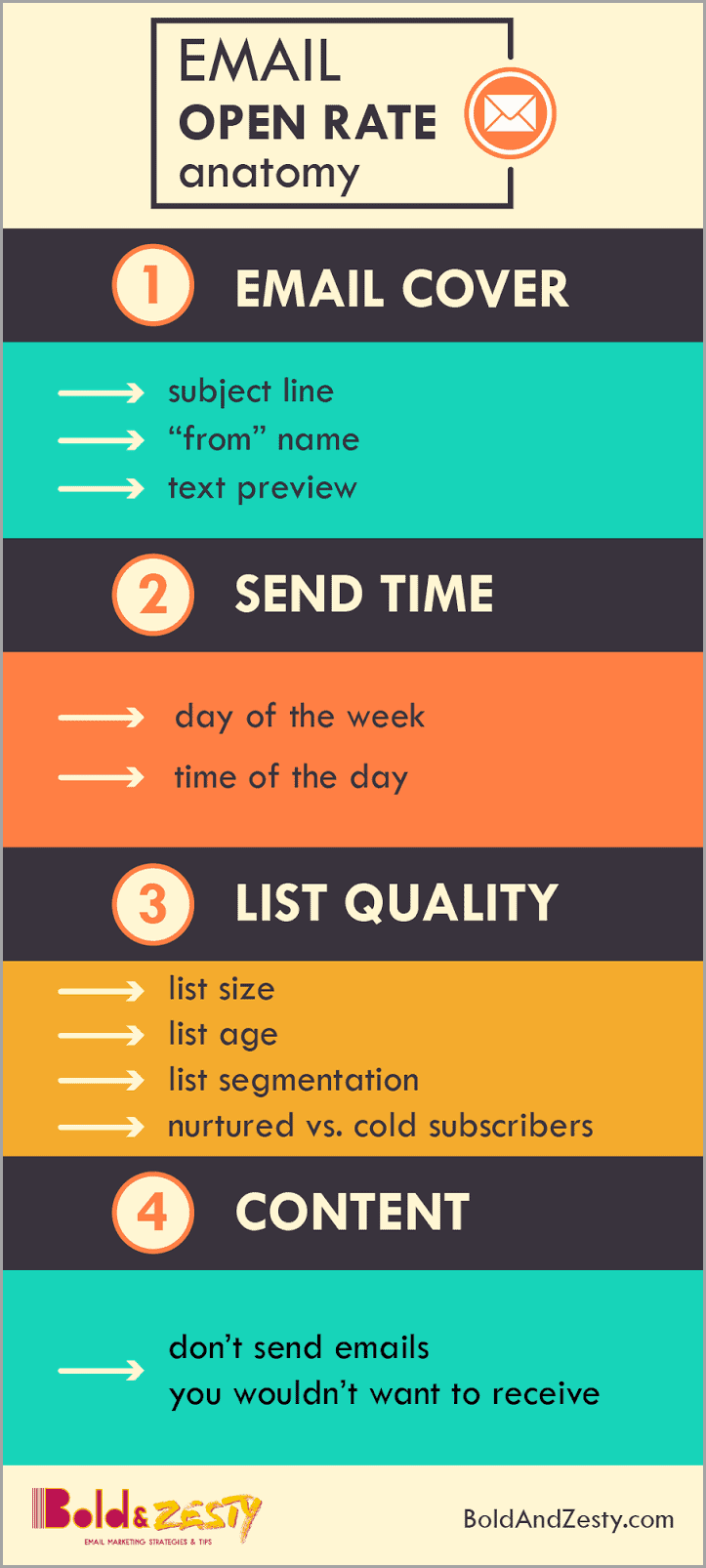 13. Constantly improve the quality of your database
In addition to the quality of your content, it is the quality of your database that will be decisive in the evolution of your opening rate. An "aging" database, poorly informed or not sufficiently segmented, will not necessarily have the desired results for your company. According to a study conducted by MailChimp, segmented campaigns would have a 14% more email opening rate than a mass mailing campaign.
14. Do tests before sending your campaigns
With all these criteria of quality to respect, it can be sometimes difficult to find the right combinations to obtain the best opening rates. That's why it's always more efficient to test these theories in real life, but if possible on a small part of your database at first. Do not hesitate to test several scenarios to find the winning combination to hit your targets.
15. Respect the rules of the opt in
Finally, and to conclude this checklist, we wanted to remind you of the importance of using a database that respects the regulations in force and the mandatory opt in vis-à-vis the recovery of e-mails. Because this criterion also has an importance on your opening rate. It would be counterproductive to send emails on an unskilled basis and to recipients who would not only have given their permission to receive your messages, but who would simply not be part of your targets and who would not have no interest in receiving your communications.
Finally, we offer an infographic that summarizes these few tips to remember for your next shipments!