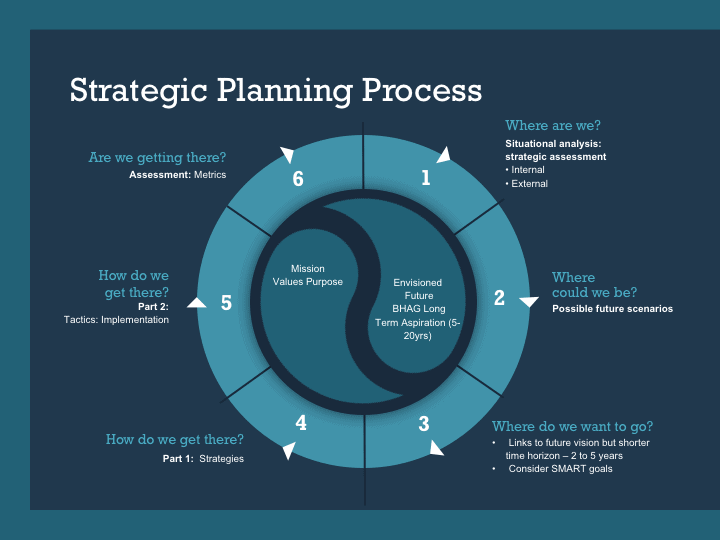 How to define your Internet strategy? How to define your marketing strategy? How to develop and implement an effective strategy on the Internet? How to take advantage of the potential of the Internet in terms of notoriety and visibility but also lead generation and customers? A corporate marketing strategy that really impacts your revenue requires developing your plan by going through the 5 steps that we will detail in this article.
A successful Internet strategy is an action plan whose purpose is to contribute to the growth objectives of your business.
It is obvious that you can not request an immediate ROI  if you start from 0 on the Internet.
On the other hand, "publish once a day on your Facebook page", "animate your Twitter account" or "write blog articles" is not a strategy. At best, these are tools or tactics that should serve your strategy.
A web marketing strategy is therefore the declination and extension of your business strategy on the Internet.
We will therefore see how to create a marketing plan with specific objectives and clear actions to implement to obtain results on the Internet.
Define a strategy on the Internet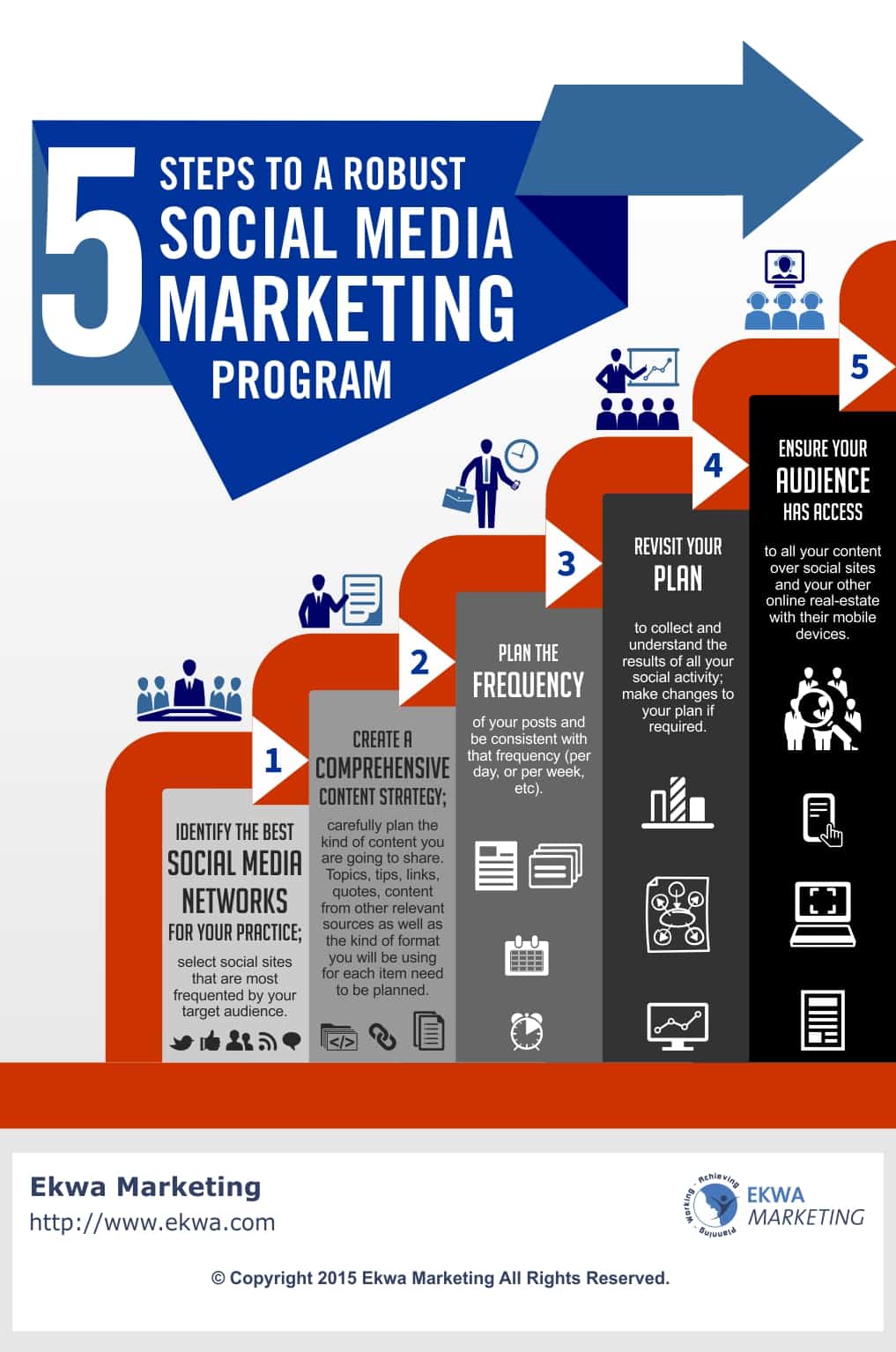 To contribute to the overall goals of your business, here are the steps to follow:
1. Define the target of your strategy
Not defining a specific target is like shooting in the hope that one of your shells will hit the target.
If you have substantial resources, it will likely cost you a lot.
If you do not have a budget, you will not reach your target simply.
Targeting is the basis of marketing, we agree. I'm sure you're saying you're already targeting your customers.
However, it must be understood that if during your commercial prospection, you have the opportunity to select the profiles that may be interested in your offers (and indeed you immediately have a return if your offers do not stick), on the Internet this are the customers who make their market.
During their purchase process, they will click on your ads, view your articles, visit your sales pages of course. But they will mostly take information before deciding if they want to get in touch with you or take action by buying.
You can not influence this buying path except to anticipate it. This is only possible by knowing your customers very finely.
Example: if you create a general page for your "real estate consulting" offer, if you target all the people interested in this type of advice and your competitor produces a clearly targeted page for young first time buyers using well-received hooks and visuals of a young couple and a model house.
Even if your advice is better, it's a safe bet that the thirty will choose your competitor.
What it means in terms of targeting: Simply that you can no longer focus on fuzzy targets ("women aged 30 to 50" / "business creators" "CSP +") to succeed in your strategy on the Internet .
You will need to focus on your "ideal customers" to begin to know your most profitable customers and from whom you bring a lot of value.
How to proceed:
1. Brainstorm to identify who your "ideal client" is
2. Then, define the "persona" of your ideal client: ie describe its essential characteristics (typology of company, position in the company, personality, behaviors, problems, localization …)
This task at first useless will allow you to roll out the entirety of your strategy according to 1, 2 or 3 key personas of the design of your site to the vocabulary used in your messages, your advertisements, your contents …
Properly targeting your ideal customer helps to focus your efforts, time and budget efficiently.
Example: by writing an article about "how big banks manage their customer relationship", you will generate more attention from good customers than with content on "Good practice of customer relationship".
Moreover, you will be more likely to be 1st on Google on this  specific expression than by fighting you in front with your competitors.
2. Define the purpose of your strategy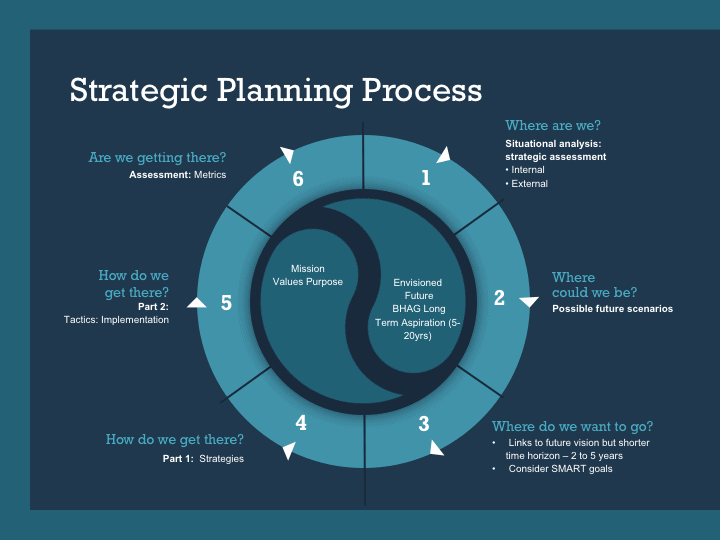 Be on the Internet, blog, tweet OK, why not.
But for what quantifiable purpose do you want to invest the resources in time and budget of your company?
1. To gain visibility / publicize your business? This is a laudable goal even though the notion of "visibility" is unclear.
2. Increase your brand awareness around specific values ​​and notions? (proximity, seriousness, innovation ..)
3. To create traffic / increase the audience of your site?
4. To collect emails?
5. To generate leads and customer appointments?
6. To acquire new customers? Or new members and users for your tool / application?
7. To improve your service, keep your existing customers loyal, improve satisfaction and retention?
8. To anticipate crises by preparing the ground well upstream?
Without purpose, "being on the Internet" is a vague, endless task with no chance of success or a way to evaluate what can be improved.
A marketing team can spend a lifetime setting up actions without making tangible their goal action.
How to do it:
1. From the list of potential goals that I have set out
2. Brainstorm and remember 1 or 2 maximum goals
3. Write them on a post-it for yourself and share them with your team.
4. They will guide each of your choices for the future.
Setting clear and shared objectives with your teams will help you to understand your choices when deciding, but also and above all that each euro is spent when it achieves your goals.
– Will you choose a SEO strategy with fruits in the medium and long term?
– On the contrary, will you favor Internet advertising for a more immediate return on investment?
– Will you set up a content strategy?
– Or, on the contrary, a partnership program?
– Do you focus on the acquisition of emails?
– Or on the contrary on video and visual to break into social networks?
All of these choices come back to you and depend on the audience you want to reach, but these choices must match the goals you have set for yourself.
3. Define the KPIs of your strategy
KPIs are the "Key Performance Indicators" so the " Key Performance Indicators ".
In webmarketing, KPIs will essentially be:
1. For a visibility goal: the number of impressions of your ads, the number of views of your articles or posts on a social network and possibly the rate of interaction with the content …
2. For a goal of notoriety : the same KPIs can apply while qualitative studies can help establish whether your messages are relevant and analyze the changing perception of consumers around your company / brand.
3. For a traffic objective: the visits of your site or the downloads of your application will be your KPIs even qualitative indicators like the duration of the visit, the time spent, the number of page views …
4. Objective of email collection: the volume of emails collected but also the conversion rates of the collection tools …
5. For a goal of lead generation and prospects appointments: the volume of interview requests , calls, requests for information but also conversion rates between the number of clicks and the number of actual contacts …
6. For a customer acquisition objective: the number of customers who have switched to action, the number of sales and possibly the volume of business represented …
7. For an after-sales or loyalty service objective: the number of requests processed, the waiting time before processing, the quality of the after-sales service perception, but also the "churn" of your customers or, on the contrary, the rate of resignature and additional sales.
8. For a crisis management objective: the absence of crisis or the speed to respond effectively …
Define according to your objective a limited number of actions that will represent for you a success, a "conversion".
These indicators will allow you to follow the success of your marketing strategy but also to monitor month after month if your actions have an impact or if on the contrary, they need to be cut, optimized or amplified
Your turnover and your margin are of course crucial indicators. However, the settings of your strategy should be based on your KPIs. It's always good to generate a lot of traffic but if your KPI is the number of sales, then do not change en route when you optimize your Internet strategy.
I end with a quote:

A plan that can not be changed is a bad plan – Publius Syrus, Latin poet 1st century BC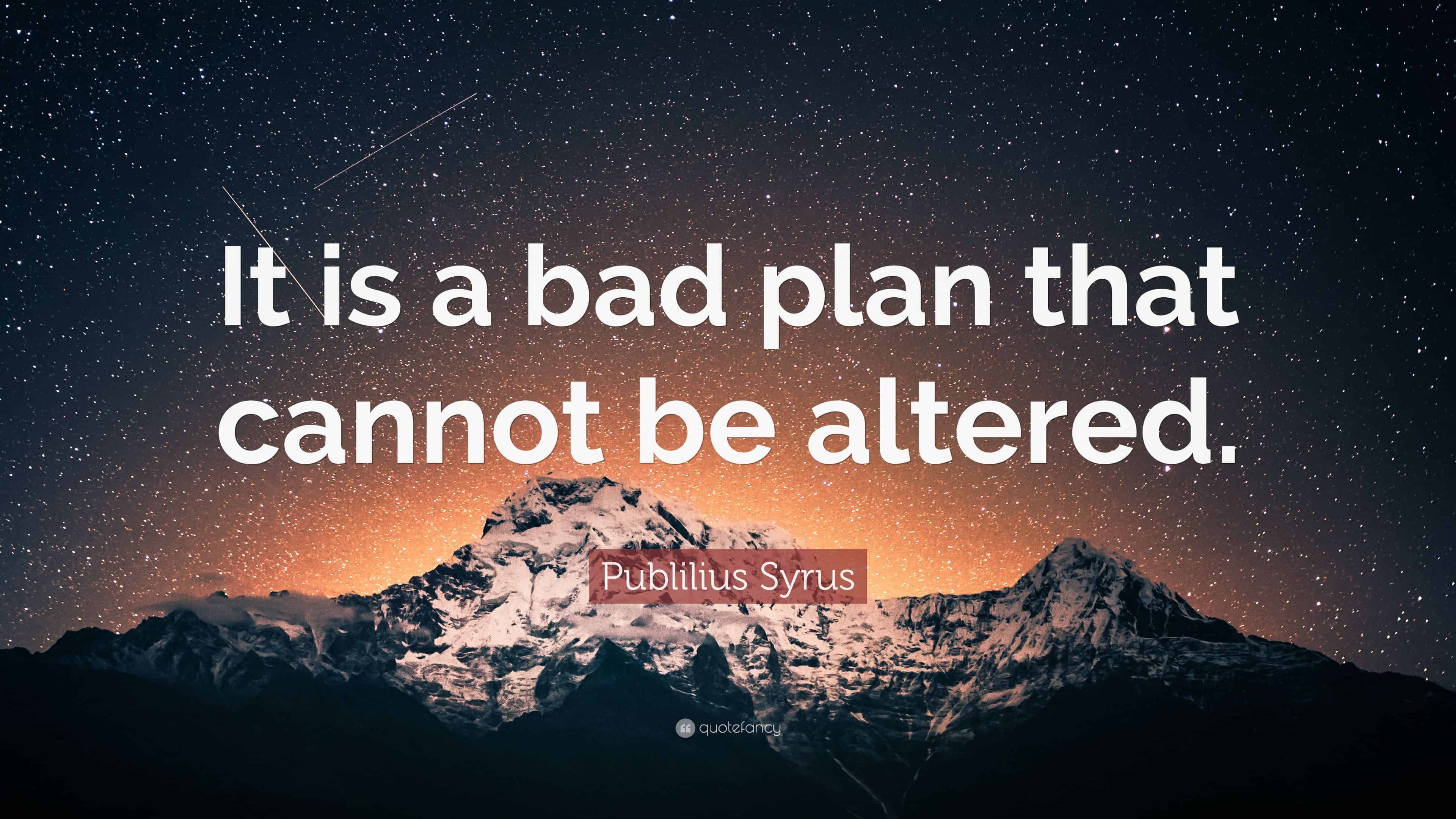 Your strategy will evolve over time, yes. So never stop optimizing.
4. Integrate your strategy into your sales tunnel
How to integrate the actions that you lead on the Internet with your current sales tunnel? How to make your goals on the Internet make sense of your company's overall strategy?
In short, how will the Internet fit in your business processes to contribute to your strategy and your turnover?
The customer needs to be accompanied during all phases of his purchasing journey: 
– From his first contact with your company / your brand 
– Until the passage to action: conversion, making contact, selling … 
– To renew your purchase (loyalty 
– Finally to the recommendation (when the customer is satisfied enough to talk about your offer to his network)
By targeting your marketing actions specifically on one or more of these steps, you multiply your chances of converting once and converting again throughout the customer's lifetime.
To integrate the actions of your Internet strategy into your customer recruitment process, you must:
1. Put on paper your current sales tunnel.
2. Identify the weak links in your tunnel where to put your effort on the Internet.
3. You will be able to better distribute your resources through your marketing plan.
5. Create your complete sales tunnel
Ideally, you should have a complete tunnel on the Internet including the visibility phase, making contact, sales, loyalty and recommendation.
In this case, you will need to think through the steps you need to get your prospects to turn them into a customer. Generally it will go through: 
– Advertising campaigns and / or content campaigns. 
– Leading to pages (or tools) of email collection. 
– Leading to an email nurturing sequence to educate and evangelize prospects. 
– Returning to an offer page to put them into action. 
– Email processes and sequences designed to increase customer value once the first purchase has been made.
At the end bonus video
Demand must be higher than supply. What causes a business to fail?——bad location, rent too high, lack of quality of services, bad hours of operation, and unpopular products priced too high, customers don't feel welcomed, owner not willing to put in the time, owner not experienced and knowledgeable about the business, lack of start up money, too cheap to market your business.
Do not let people work for you that you like if they are bad for the business……. Pay yourself first before you hire someone else. Learn to delegate and give employees positions they can be proud of…train your employees well so they know what the company goals are and what kind of vision the owner wants the business to portray. Don't lose sleep over bad employees. Fire them if they make you hate your job.
Count the inventory and keep it dusted and clean. Put up cameras everywhere and watch them. Move inventory by selling it all every 30 days…Or rearrange store so the inventory looks new. Mark down products to sell and always be bringing in new products.
Don't let employees use your company to build themselves and leave with the customers by not letting them check them out at the register and don't let employees hand out their private phone numbers or ask for clients contact information. Only the receptionist can collect that and they can not play favortism.