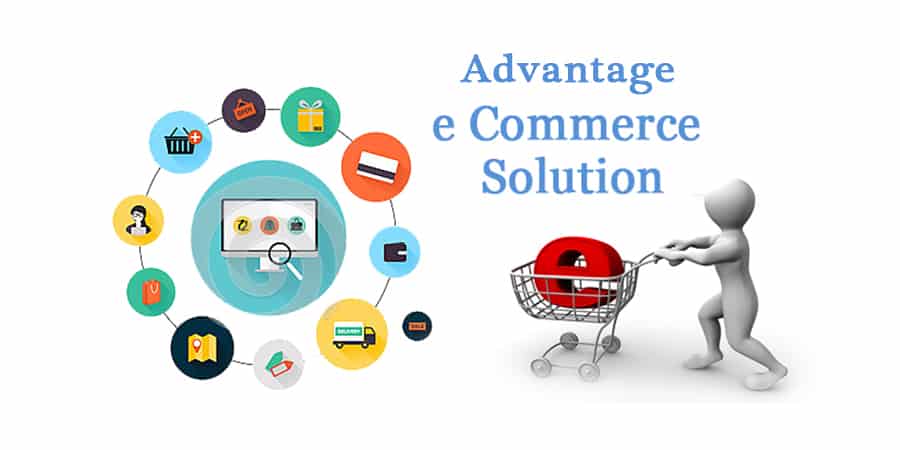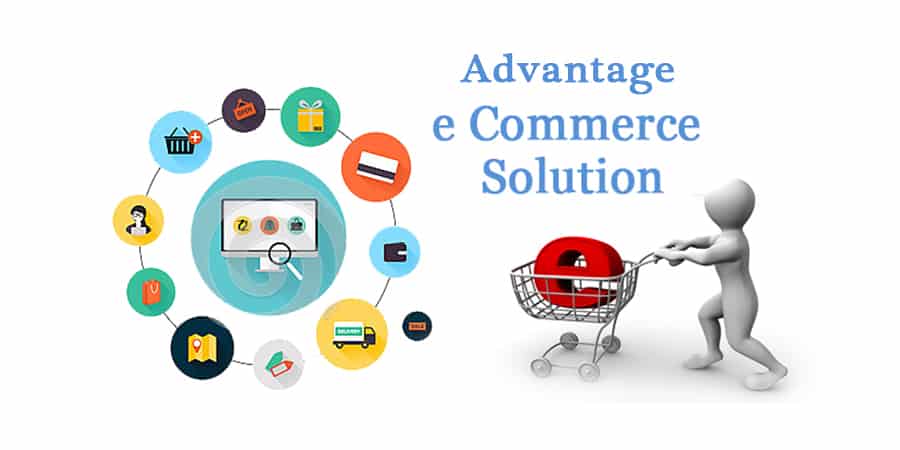 Going into e-commerce is a profitable strategy provided you learn to master the main benefits, make the right choices, and benefit from the appropriate means and solutions.
Today, more and more sellers and suppliers of products and services that have a shop or physical store are successfully learning e-commerce. This experience in the digital market of online sales is an excellent opportunity for companies and brands to develop their business and their turnover.
The big trends in e-commerce: what to remember

1. Physical and online commerce, complementary
2. The mobile, growth lever of e-commerce
3. Professionals, a new target of e-merchants?
4. Social networks, an extension of commercial actions
Vendor side: catchment area and conversion
Buyers side: a productive and competitive offer

The essential assets of an e-commerce solution to succeed

1. The wealth of features
2. Integration with management tools
3. Web marketing objectives

The future of e-commerce
The secrets of successful e-commerce?
The big trends in e-commerce: what to remember
Do you still hesitate to develop your e-commerce site? Even if you have a small structure, startup type, SME or TPE, the news and figures of the online sales sector should comfort you in this new webmarketing strategy with your customers and consumers.
28% of e-merchants are SMEs and tiny businesses;
30% of additional SMEs sell online vs. 2018;
29% of physical stores also have an online store;
40% show an increase in their turnover in the physical store;
48% of e-commerce sites sell to professionals;
80% have a mobile version shop;
83% of e-merchants use social networks.
1. Physical and online commerce, complementary
More and more shops and retailers are offering their customers a digital shopping experience with an e-commerce store. The development of an online sales and purchasing solution enables them to increase their sales, including the result of offline sales, by 40% on average. Far from penalizing the physical trade, developing its e-commerce website actively participates in a revival of activity and is, therefore, a real added value for companies.
2. The mobile, growth lever of e-commerce
We also note the importance of the development of mobile shops for all merchants and showcases. We can talk about a boom in 2016, thanks to the responsive sites that make it possible to benefit from a seamless cross-platform and multi-platform customer experience.
3. Professionals, a new target of e-merchants?
The study shows that e-commerce sites that sell to individuals develop their full potential by also offering their sales to professionals. However, e-commerce exclusively dedicated to the BtoB remains little exploited since only 8% made this choice.
4. Social networks, an extension of commercial actions
Finally, social media communication plays an essential role in marketing to build customer relationship and engagement with consumers, which is critical to the success of an online merchant site.
The benefits of online sales and the questions to ask yourself for success
Why and how to start creating an online sales website? What shopping experience to offer to your users? What are the potential brakes? Regardless of the size or structure of the business, selling products and services online has implications for both sellers and buyers.
Vendor side: catchment area and conversion
Among the main benefits of e-commerce is the ability to reach the global market by developing business activities that are no longer limited by geographical boundaries. Offshore marketplaces are your best asset to increase your sales and ensure your prospect in a market with millions of potential customers and buyers.
For small businesses, startups, small businesses, and small businesses, e-commerce is a solution that reduces the cost associated with marketing, customer service, and inventory management.
One of the few barriers to e-commerce on the seller's side is that closing a sale can be more complicated online than in a physical store. Not being able to offer a physical welcome to the client, help, and advice in person can be a drag. To recreate this proximity link and value-consulting in e-commerce, it is, therefore, necessary to set up an excellent webmarketing conversion and loyalty strategy.
Buyers side: a rich and competitive offer
For buyers, online shopping has many advantages, including simplicity and speed of transactions. Buying online has an undeniably practical side for the consumer: the shopping experience is more enjoyable because it does not require travel and saves valuable time.
E-commerce also offers a wider and better choice. With the development of Internet sales, buying habits and practices have evolved. Consumers are more educated and autonomous to compare products and services, find the best prices. The e-commerce market is thus more competitive, with a more significant offer and increased opportunities to do good business.
The only shadow on the board is the same as for sellers: the lack of human contact. Some buyers like to be personally advised and to listen to their particular needs. However, this type of exchange exists more and more on the web through sales sites to discuss directly with an online advisor via a live chat.
In terms of reliability and trust, while security has long been a painful issue for e-commerce, the risk of fraud is minimal today. Secure sites that use the https protocol and proven and reliable payment methods protect buyers and banks from the possibility of phishing and recovering payment information.
The essential assets of an e-commerce solution to succeed
Designing an e-commerce website can not be improvised. The choice of a solution adapted to your business, and your sector of activity must offer you a maximum of autonomy and reduce the extent of the resources required for the setting up of your webshop.
The main advantages and strengths of an e-commerce tool are:
A proven, ready-to-use web solution
A secure shop for payments and data;
Of guarantees in case of technical problems.
However, some solutions go much further, thanks in particular to the Saas technology. This new way of consuming the software is perfectly in line with the permanent changes in consumer expectations.
Agile, easy to use, on-demand, these tools, like Oxatis for example, help you centralize your management. With this type of solution, you no longer need to work with a multitude of service providers: you drive your e-commerce at 360 °, in contact with a single point of contact.
1. The wealth of features
Systems and means of payment, management of marketplaces, integration of social networks.
The role of an e-commerce provider is to allow you to deploy your online store with simplicity and speed by responding to current uses, both for sellers for the consumer shopping experience.
2. Integration with management tools
Their integration capabilities with third-party software distinguish several e-commerce solutions. This is the case of an online sales force like Oxatis, for example, which works perfectly with Sage and the most prominent publishers.
3. Webmarketing objectives
Automation, baskets, marketing campaigns. E-Commerce solutions of this level help you to increase your turnover. Caution also, SEO optimization for SEO is an essential criterion for the visibility and success of your acquisition campaigns.
Finally, think about your project in the long term! Choose an e-commerce provider that offers you delegation of technical development or design tasks, to anticipate the evolution of your merchant site with personalized support.
The future of e-commerce
The development of e-commerce continues to grow. The multiplication of the offer and the increased digitization of the markets leads to the creation of a new business model for traders, brands, and companies. The online store is emerging as a competitive advantage, with more visibility and greater satisfaction with the buying experience.
The multichannel platforms and open-source software are perfected, incorporating options marketing automation and mobile experiences optimized to meet the new needs of consumers using more and more with their smartphone for their shopping activities and buying online.
The secrets of successful e-commerce?
To succeed in online commerce, you need to know:
choose the right tools and services,
to move towards flexible solutions able to adapt to the development of its activity and its needs,
to be accompanied by experts.
When it comes to online sales, the complete and tailor-made e-commerce solutions in SaaS mode are the safest and most effective way to put the odds on your side.