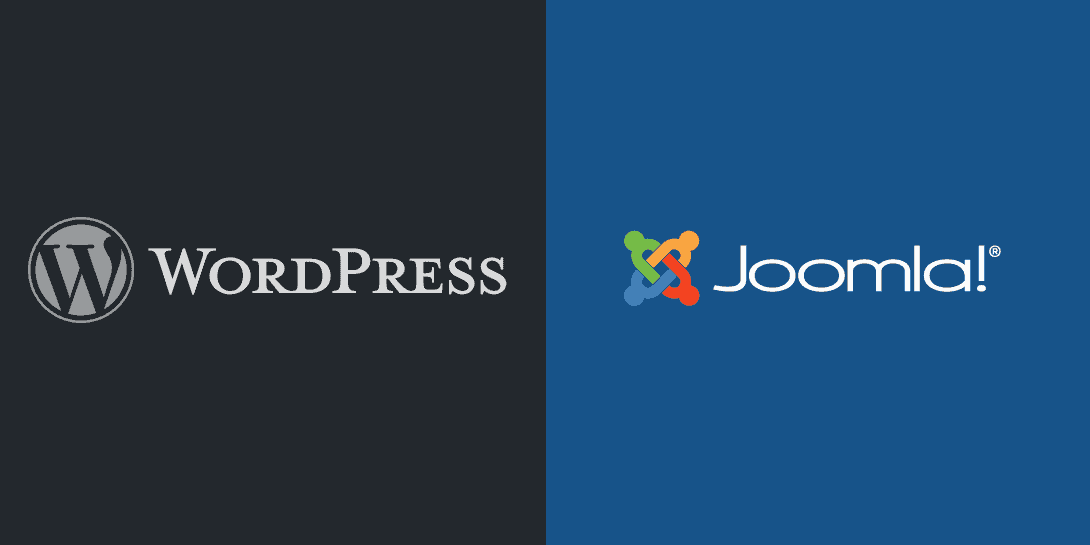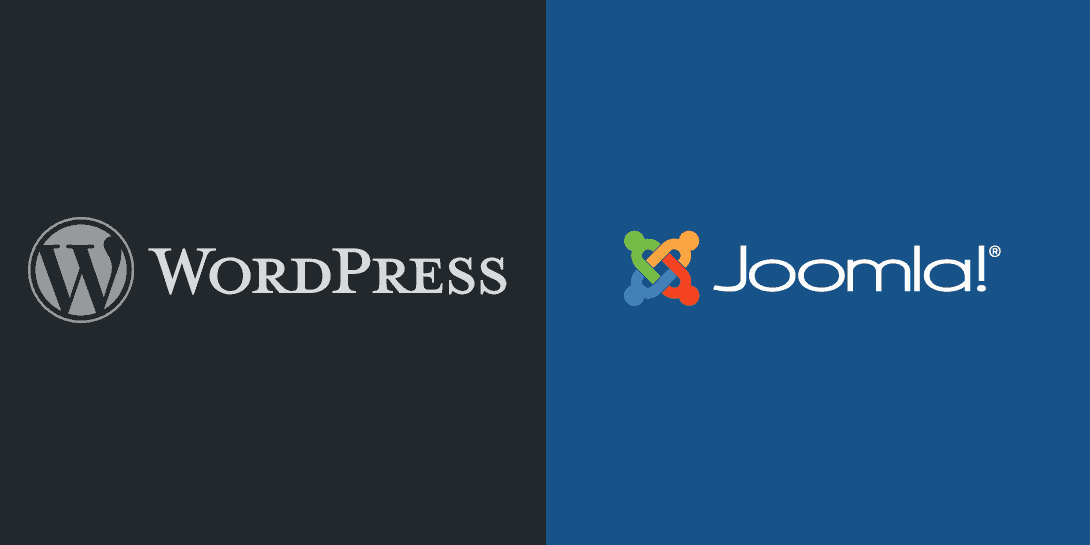 In the world of CMS, the choice can sometimes be challenging. Their performances, although they may differ, remain broadly in line with the expectations of most projects. Let's put CMS in parallel :
WordPress and Joomla were born in the early 2000s, from the free world, with open source code , they both benefit from the work of a community of passionate developers while being supported by an organization.
The starting point is the principle of free, it is quickly possible to launch its site, from one of these two platforms.
Even if they are based on slightly different development principles (the template system for example), everything is organized to facilitate the task of the user. After a quick installation procedure, the user will have at his disposal a set of publishing tools directly accessible from the administration interface.
A brief history of the two CMS
Joomla
Joomla is powered by Open Source Matter, a nonprofit organization. Version 1.0 is released September 16, 2005, and we are now at version 3.7.2 with many improvements and new powerful features.
Joomla is just as suitable for beginners who know nothing about HTML / CSS or PHP as experienced developers. It makes it possible to carry out all kinds of sites, from the simplest to the most complex, institutional sites, blogs, community sites, online sales sites, intranets or extranets.
Joomla was voted Best Free CMS in 2016, a title he had already won in 2015 and Best PHP Open Source CMS in 2014.
WordPress
WordPress was born in 2003, following Matt Mullenweg's takeover of the B2 project. The first official version is released in January 2004 . over 13 years later, we are at version 4.7.5, and version 4.8 is coming up for June.
Initially dedicated to blogging, since 2005, it is arming itself with new features to become an actual content management system (CMS). We find WordPress in the engine of many types of projects, ranging from the simple blog to the institutional site, via e-commerce and the community site.
Two very active communities
Joomla and WordPress are both animated by a hyperactive global community, see the Users Groups for Joomla map (https://community.joomla.org/user-groups.html) and WordPress (https://wpfr.net/ ).
For Joomla, annual international meetings with J and Beyond, JoomlaDay, one per year and per country, as well as Joomapéros organized locally (Bordeaux, Marseille, Toulouse, etc.)
WordPress is the annual WordCamp, local events, and workshops all year long.
Getting started with CMS facilitated
Like all CMS, the installation is done in 10 minutes. Getting started is fast because the administration interface has been completely redesigned and user-oriented.
It is also responsive, which allows webmasters to update the site from their smartphone.
Development costs
License and free
Distributed under GNU GPL license, the Joomla download is free, ditto for WordPress also under GPL license.
Development costs
Joomla and WordPress remain economical thanks to the free or low-cost resources made available by their respective communities.
Maintenance costs
The cost of maintaining two CMSs depends on the complexity of the site:
number of extensions installed to keep up to date, depending on whether they are free or paid,
Specific developments made,
the theme, depending on whether it is free or paid.
Security
WordPress, because of its popularity (28% of global sites) are frequently targeted by hacker attacks, regular updates of themes, extensions, and WordPress itself minimize risk.
Joomla is a little less vulnerable than its competitor since it is less popular, but it must be kept up to date when necessary. There are extensions to add security layers.
Joomla and WordPress updates
The security of a CMS comes first and foremost with updates! For both CMS, just a few clicks to make them.
Security Updates
The two CMS have a reactive community, any security flaws are quickly raised, and development teams publish a patch.
Scalable Updates
Joomla is regularly enriched with new features (see the evolution planning: https://developer.joomla.org/roadmap.html)
The updates of WordPress are done in a few clicks, the updates of version 1 to 2 times a year, corrective updates and regular patches, 2 evolutions per year on average.
Extensions
A large number of extensions available, available on the official directory of WordPress and controlled at the time of their creation.
More than 7900 free or paid GPL extensions for Joomla, non-GPL extensions and unsafe in terms of security are excluded from the official directory. The powerful Joomla framework allows any developer to create their own extension to meet the client's project more precisely.
Types of sites
blog
The king of the blog is WordPress! But you can create one with Joomla.
Ecommerce
The WooCommerce plugin for WordPress allows creating an online store quickly.
On the Joomla side, components like Virtuemart and Hikashop have been proven for a long time.
Community website
The BuddyPress extension opens WordPress to community management, including conversation thread, forum, private messaging.
Joomla is ideal for example, for an association that wants to manage online memberships, and create a social network platform (with extensions like Community Builder or Jomsocial ) for its members.
Advantages and disadvantages of both content management systems
Create a multilingual website
Joomla allows you to create a multilingual native site with a unique and ergonomic interface to manage content in the different languages ​​you want.
This ability is a significant advantage over WordPress on which you have to install plugins that may be incompatible with others, at your own risk …
User rights management
The five native capabilities of WordPress must be extended to match specific needs, and you can use a specific extension or development.
Joomla allows a much more advanced management of rights granted to different users of the site, or groups of users, whether to read, create, publish articles or assign specific rights to extensions. Ideal for a big content site with dozens of contributors.
The themes
Many paying offers pay attention to quality because of often complex themes. Frameworks are also available. Genesis, _underscore, for WordPress and for Joomla, Warp, Gantry, Helix, T3 Framework, etc.
An advantage of Joomla: you can change templates without touching your content, the background and the form are completely separate while for WordPress you have to be careful that the chosen theme does not ship with him plugins that will jump to the next change.
Conclusion
You will understand, there is no better CMS, it all depends on your project, your webmaster, your knowledge, and the time you can give your site.
If you want to manage your project independently, the range of themes and extensions of the market will satisfy you, with a large quantitative choice for WordPress, where Joomla has the advantage of offering you a lower but qualitative choice.
Editor Choice
I find that some bias in the presentation brings shortcuts not envious. To edit Joomla and WordPress sites, I noticed something at my expense. All Joomla sites that I administer (even when I'm not the original designer) have been hacked, even those in version 2.5 or 3.0 for example. Absolutely all. I even have old Joomla installations that were hacked while they were "dormant" and without activity, all because of faults in Cake PHP and sometimes the Zoo plugin.
On WordPress, I have experienced some piracy but mainly due to unsecured passwords. In proportion, there is no photo between the two, Joomla is clearly beaten in my personal experience, it is besides why I do not even propose it anymore, I am tired of spending hours to have to make of security maintenance because of the very heart of the CMS.